Today's real life intimate wedding in Paris sent me into a tizzy as I was editing it, the simple and stunning Delphine Manivet dress, the ornate skullcap wedding veil, the relaxed wedding picnic in a Paris park and then the photographic tour around Paris!
Alyssa and Cyrrus travelled from Vancouver to get married in France with their parents and very close friends. Alyssa spent 1 year in France for Studying and fell in love with France and way of life, so Paris was the obvious choice for their destination wedding. Instead of a hotel the couple rented an apartment in the Xème district of central Paris for the wedding preparations, before their wedding ceremony at Chapelle Expiatoire.
With the family inside the chapel, Alyssa made her entrance across the courtyard to where Cyrrus was waiting for his bride to draw up along side him.   The intimate wedding ceremony was conducted by Gracefully.fr with a very customized speech, the exchanging of rings and each member of the wedding party giving a speech to the couple.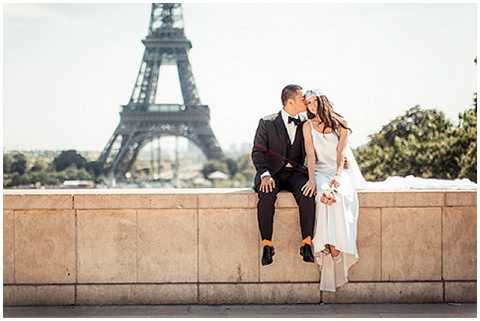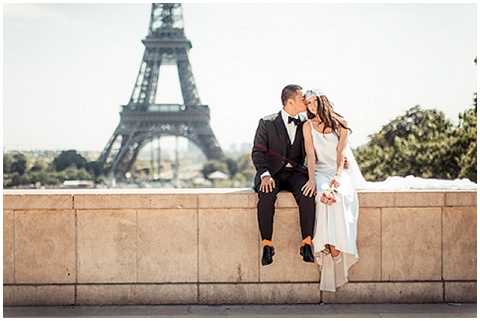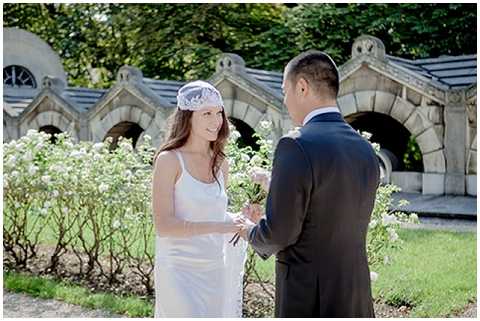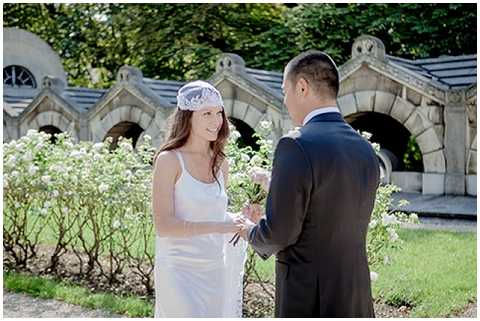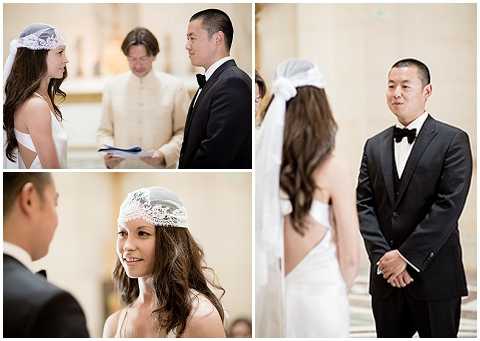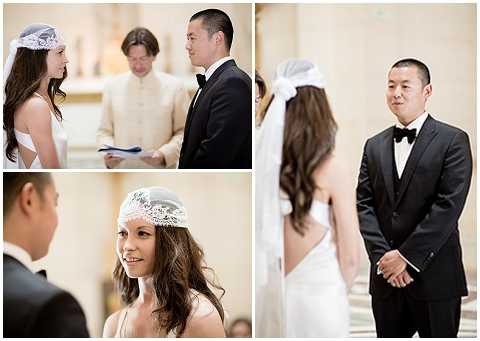 The couple celebrated with a champagne in the garden before a tour in a 2CV Citroen in Paris.  The couple then met back up with their wedding guests for a picnic  in the Champ de Mars in front of the Eiffel tower.  To capture the magic of Paris at night, Alyssa and Cyrrus met back up with their photographer Jacques Mateos for sunset at Louvre and the iconic Champ Elysées.  Whilst shooting on the Champ Elysées a van stop and a little girl( around 8 or 9 years old) jumped on the kees of his father and said " i want to kiss the princess"!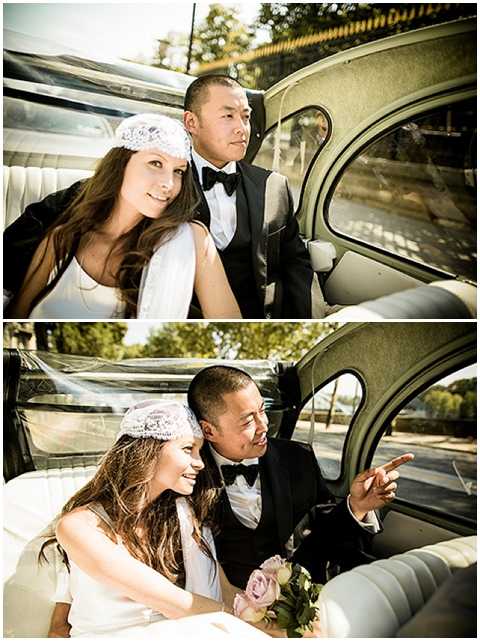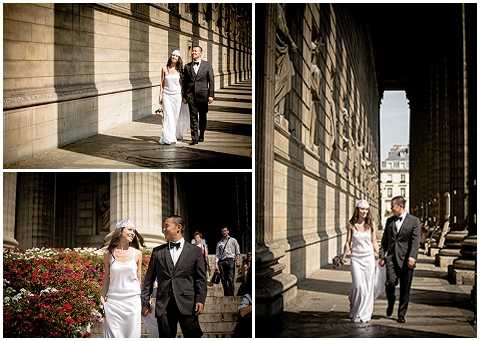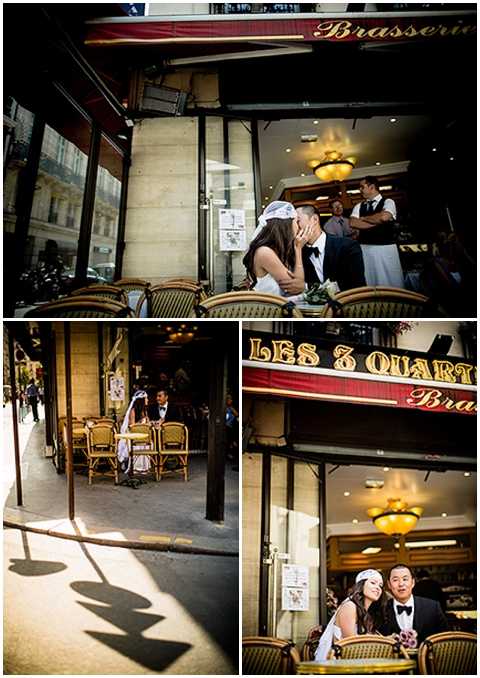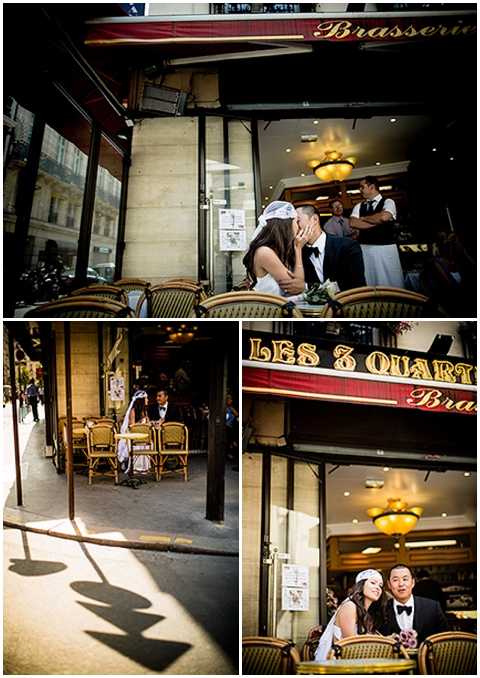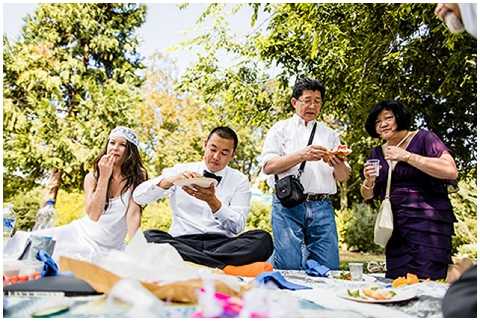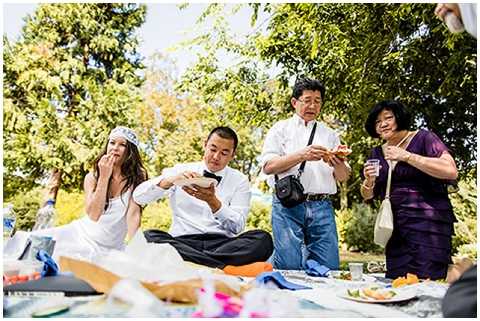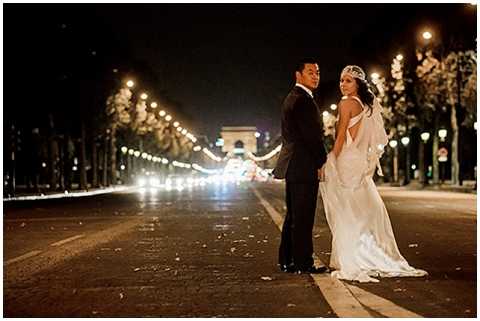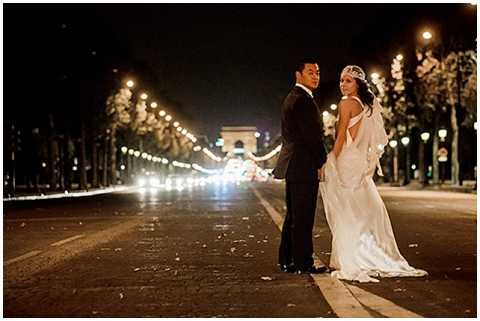 I think that wedding picnics are such a delightful idea and great way to enjoy your surroundings.


Wedding Suppliers in Paris
Photographer: Magic Flight Studio
Dress: Delphine Manivet
Celebrant: Gracefully
Tour of Paris: Blue Bike Tours
Wedding Chapel: Chapelle Expiatoire