I do love to share bridal wear inspiration with you and today I have the stunning new Delphine Manivet Collection 2013.  For 2013, Delphine Manivet interprets the elegance under a new angle and turns the bride into her muse, and the quest for Grace, her inspiration.
A classically elegant bride, with a crazy look, full of cheerfulness and a rebel deep down.  The embodiment of the monachal Grace, covered, respectful and respected, slightly inaccessible, ethereal, mysterious, on the verge of the divine. Inspired by the 30's and 70's, Delphine merges the two time periods to create her vision: tradition, natural elegance, measured glamour and sophistication, confronted to the allure, the madness, the freshness, and the freedom. The encounter of two icons of their generation, Wallis Simpson and Jean Shrimpton.
The collection volts the senses compared to other looks seen on the bridal catwalks this season, offering dramatic tailored chic looks alongside flowing shabby chic dresses along with knitwear!
French Wedding Style Blog – Photography © – Delphine Manivet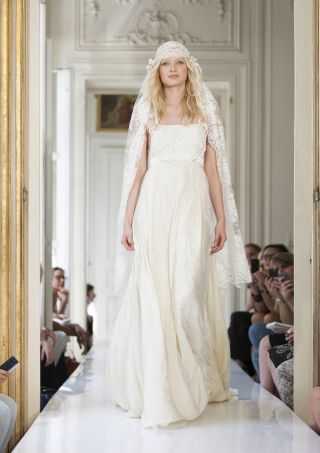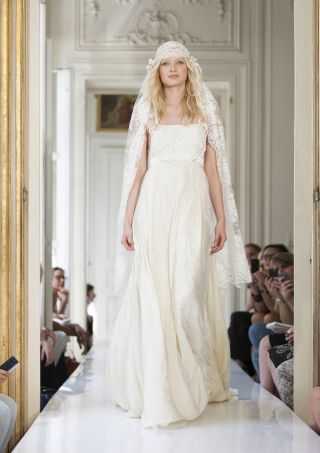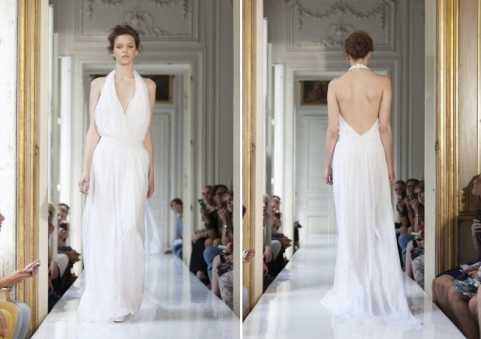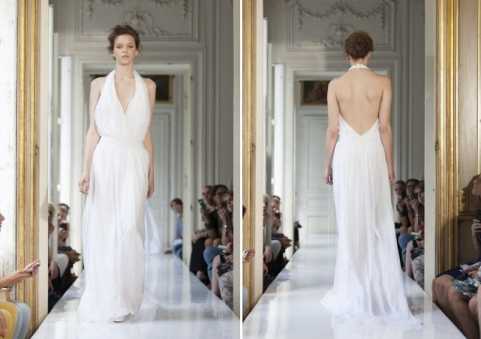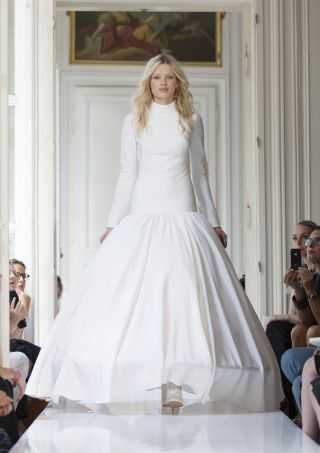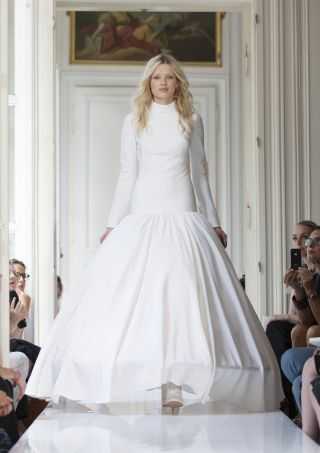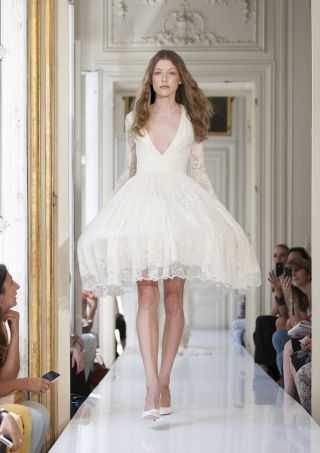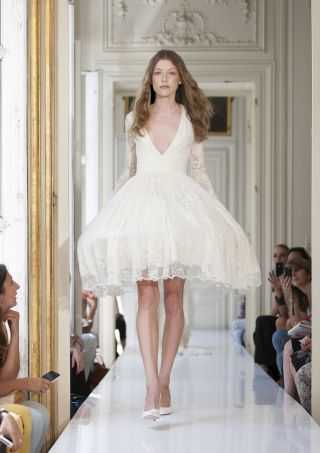 I love the tailored bohemian look of Lubin perfect for a relaxed country wedding, but the Pablo would look resplendid in a vintage elopement shoot around Paris.
I would love to hear which is your favourite.