What better way to get over the mid-week blues, than with a lovely romantic French Country wedding inspired shoot at Chateau Neuvillette and captured by FWS Sponsor Rebecca Douglas.
Rebecca and a team of French loving creatives, set off from the UK into the French countryside to capture a truly romantic bridal inspirational shoot.  The shoot took place at Chateau Neuvillette, in the Somme department in Picardy, which is just 1.5 hours from the Channel Tunnel.
Of the shoot Rebecca says: "With a very classic 18th century Chateau as our backdrop for this shoot, I was so inspired with its rustic beauty and the stunning surroundings. I love to create images with genuine moments of intimacy between a couple and Sarah and Paul have totally fabulous and playful chemistry.
I love to get creative and so we used some white and purple smoke grenades that I managed to source from a company north of Paris to arrive with us at the shoot. One of my favourite images is the dreamy double exposure, shooting into the trees and then the couple and this is all created in camera, two shots in one frame. It was a real joy to work with such an amazing team of suppliers who created something truly beautiful."
The shoot was styled by Bellaboo and Beau who explains her inspiration for using the essence of their surroundings when creating the shoot: "With the location of this shoot being a chateau in a rustic, French farming village I was keen to stick with local culture and style and be true to the surrounding area. The styling made use of a lot of props that were found on-site to give it a genuine feel and the colours were kept soft and classic with some original twists placed in for good measure.
Table settings used floaty chiffon tablecloths, pale greys, lots of coppers and some copper-sprayed farm animals for a quirky finishing touch. Outside dining, chiffon tepees, festoon lights and baskets and trugs full of locally bought breads and wines gave this shoot a really relaxed and rustic yet opulent vibe."
Not only is the location for the shoot stunning, I am in love with the bridal styling and dresses that was pulled together by Rock the Frock. With an air of French style about them, they are the perfect choice to add the romance and timeless chic style for the shoot.  Karen from Rock the Frock says of the dresses: "At Rock The Frock, we strive to offer a unique alternative for brides looking for dresses which make your heart skip a beat.
For such a sophisticated styled shoot, I chose dresses which were feminine, full of detail and breathtakingly elegant. Mooshki's Bridget dress is striking yet pretty, with floral lace detail on the shoulders and bodice and sophisticated silhouette. Airlia by Lara Hannah is a truly beautiful dress – simple in design yet wonderfully elegant on a chic bride. 
Hand selected hair accessories from Evie Oliver & a lace edged cathedral style veil from Dornellie complemented both dresses beautifully."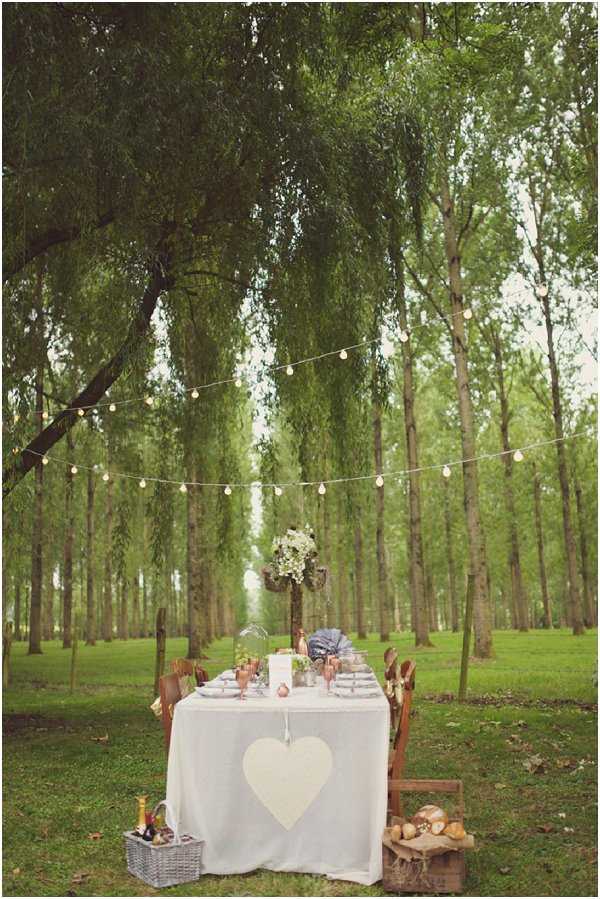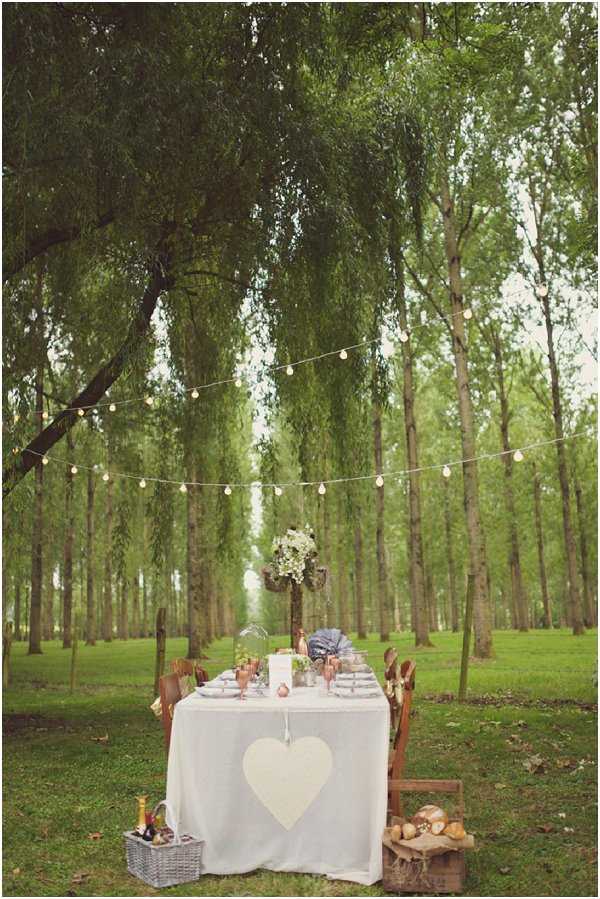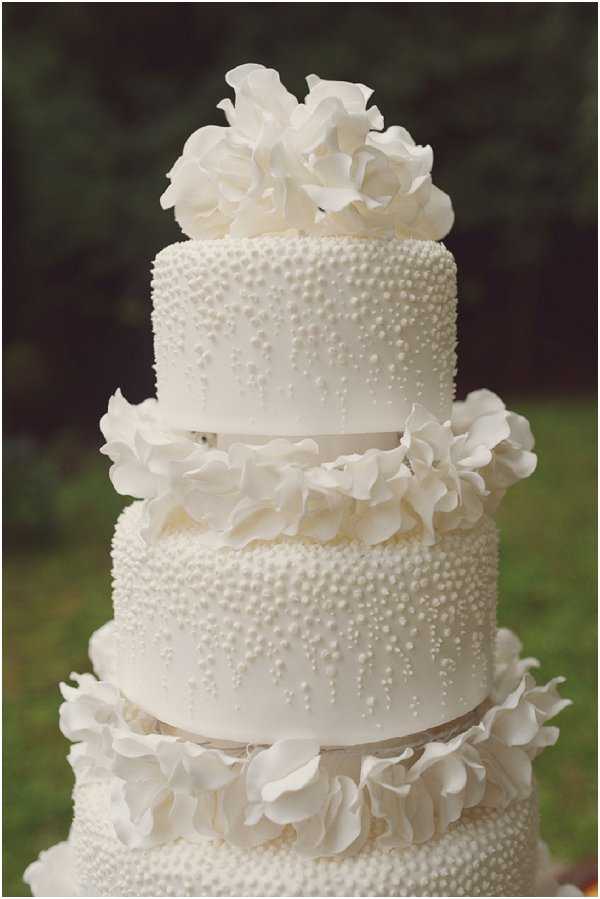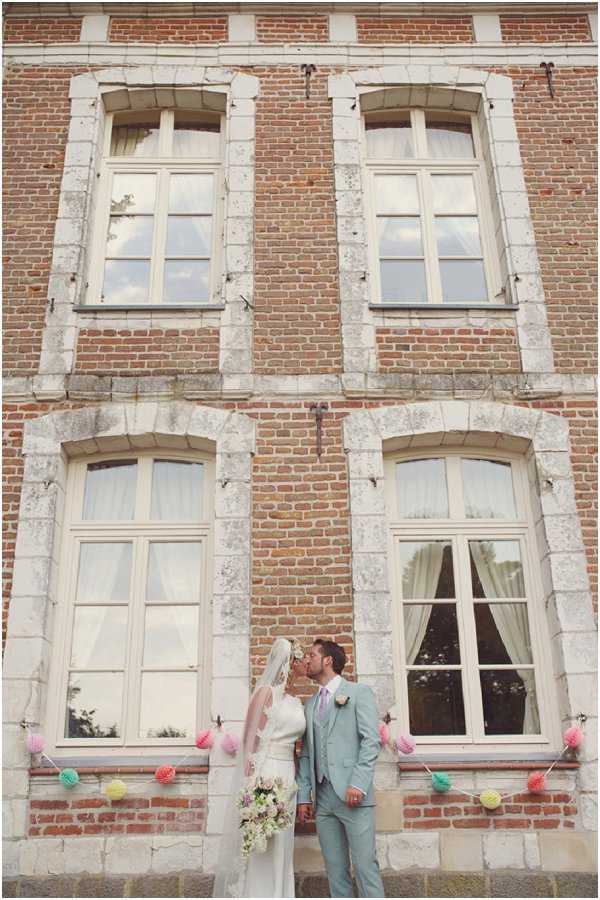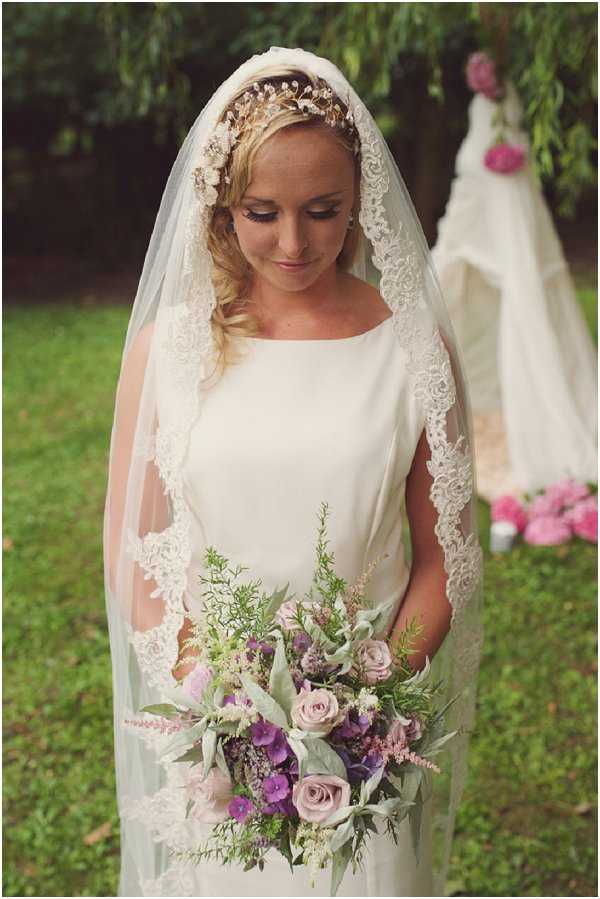 Be sure to watch Skinny Boy Films:
Wedding Suppliers:
Photography: Rebecca Douglas Photography 
 | Styling: Bellaboo and Beau  | Dresses: Rock the Frock Bridal  
 | Hair accessories: Evie Oliver 
 | Veil: Dornellie 
 | Suiting: Moss Bros | Hair and Make Up: Vanity Box 
 | Flowers: Anemone Blue Florist | Videography: Skinny Boy Weddings 
 | Jewellery: Ami Blastock Jewellery – | Cake: Sylvia's Kitchen | Stationery: ELS Designs Wedding Stationery
 | Garters: Atelier Rousseau – 
 | Wooden letter bunting: Artcuts  | Balloons: Bubblegum Balloons 
 | Decorations: Pipii | Venue: Chateau Neuvillette