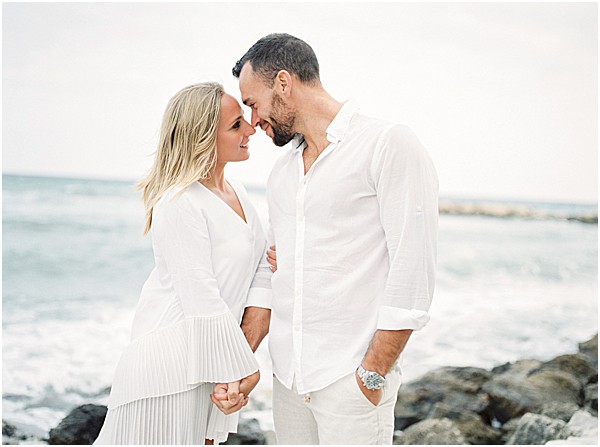 Today we have a beautiful engagement session from French Riviera photographer Thomas Audiffren. These photos came out so wonderfully because he knew the couple and they felt so comfortable with a friend behind the camera. Below, Thomas gives us a few tips on how he managed the ever-changing weather in Antibes to capture some really intimate moments in this seaside town..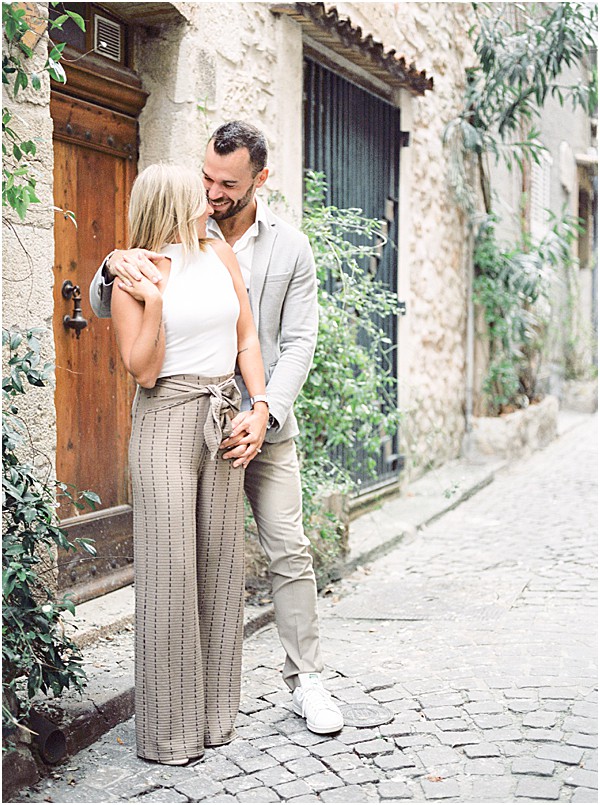 This engagement session was very special for me. Amélie and Axel are dear friends of mine and I felt so lucky to be shooting in the old town of Antibes on the French Riviera. I think this particular location gives everything you need for an incredibly lovely photo session because you can find little streets, typical of the South of France, full of flowers. Then just a few steps away you can be on the beach. Old rocks and a sea view, what else could we need?
As I always do, I spent almost one hour walking in the streets of this beautiful city to find the very best locations for the photo shoot. While I was waiting for my friends I saw the sunny day becoming very cloudy. It is not supposed to be a problem during a winter session but, because of the weather forecasts, I encouraged them to choose… spring clothes. In an act of pure bravery and solidarity, I decided not to keep my jacket with me. If they are frozen, so am I.
I first took Axel and Amélie in the little streets of Antibes, near the ramparts to make them feel comfortable. Surprisingly, this location was warmer than expected and warmer than the beach spot because of a strong wind. It is very important to take warm clothes with you during a winter engagement session to protect you between two different spots.
It was then time to go to the beach because they really wanted me to capture their love in front of the sea. These two lovers are great travellers and they cherish warm locations such as Brazil, Zanzibar, Philippines or Thailand. They traded in a sunny coast for a cloudy shoreline and the photos turned out fantastic!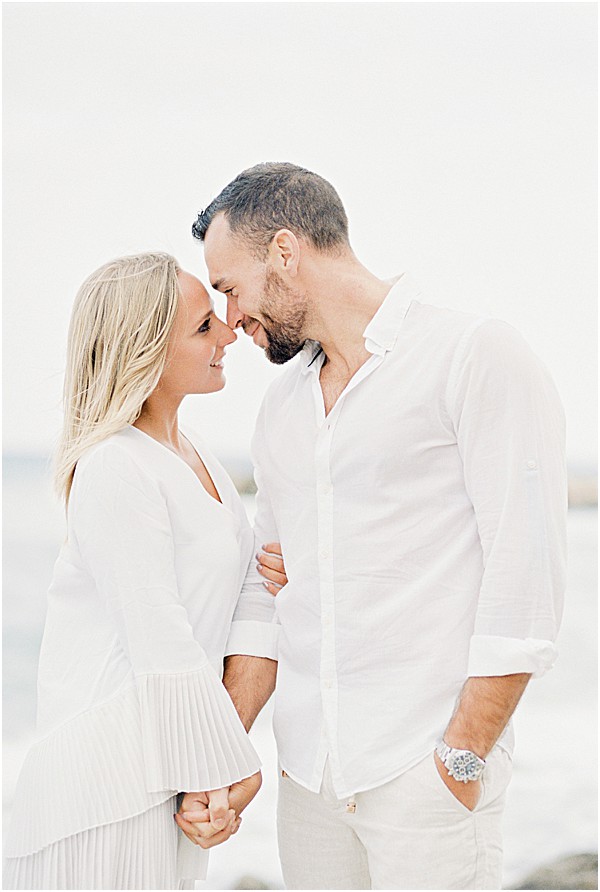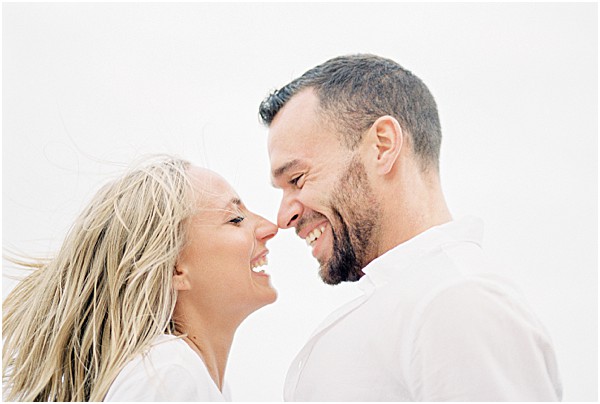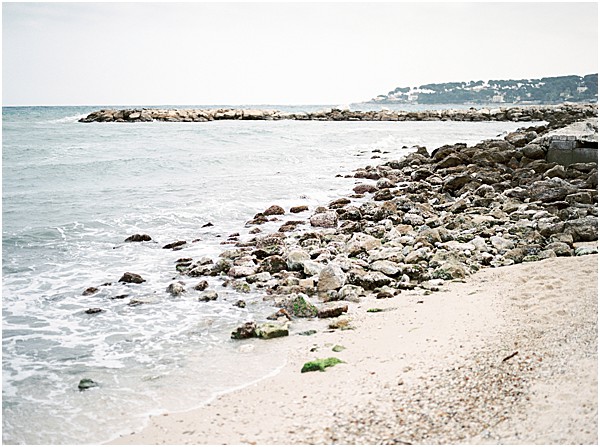 Last advice for the future brides and grooms, doing an engagement session or pre-wedding session with your photographer is essential if you want to feel really comfortable on your D day. That way he or she is not a stranger anymore. That made all the difference for this shoot, Enjoy!
We know often the best photos come when you are ready for anything and open minded to trying something new! We couldn't agree more with Thomas Audiffren. Having a photographer you trust is key so make sure to find someone you click with and then meet them before – for drinks or an engagement session! It will definitely show in your photos!
To find your wedding vendors on the French Riviera, search the French Wedding Directory
Engagement Session from French Riviera Snapshot
Engagement Session from French Riviera Vendors
| Photographer Thomas Audiffren | Accessories Mauboussin | Accessories Rolex | Dress  Zara