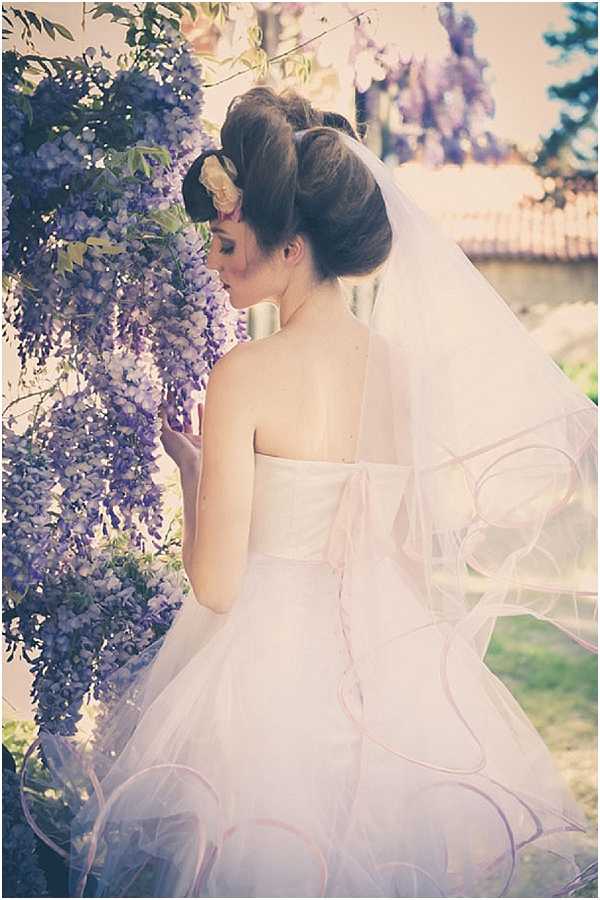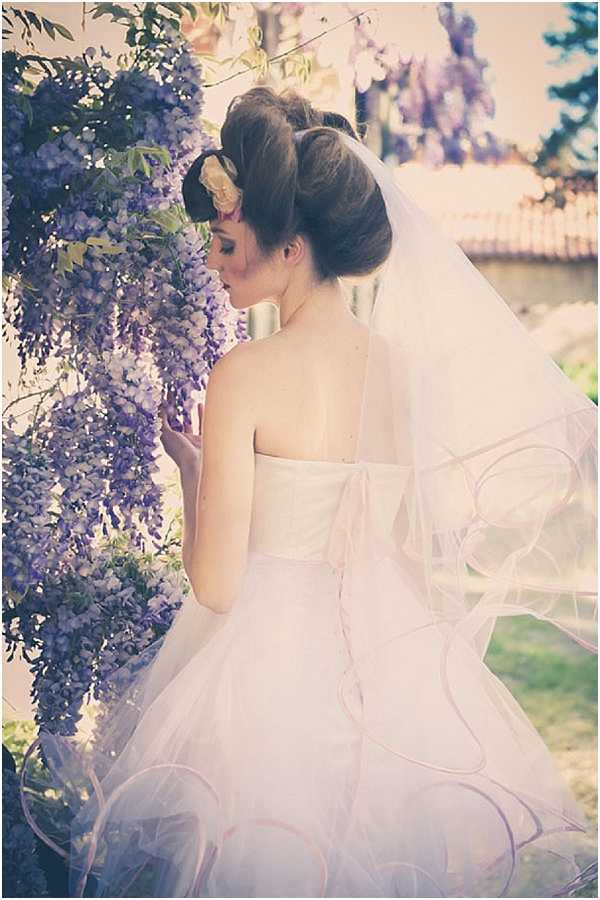 I trust that we all have just fabulous weekends?  I do hope so and welcome to another wonderful week on French Wedding Style, where we are starting the week and entering the dream world of a Pompadour wedding inspirational shoot by Atelier d'Un Coup de Pinceau and Sandra Hygonnenc.
Vera Wang was the pioneer in black wedding dresses and the creations by Charles R. créations are reflective of this bold movement towards non traditional wedding attire. Entering a designer/ stylist wedding imagination is always such a joy, with flickers of ideas and inspiration available in every image.  I am particularly in love with the make up by Luxy Kitcher and hair by Arnaud Dandron in creating these dramatic looks.
Creator behind the shoot Elodis from Atelier d'Un Coup de Pinceau: "My job as a designer is guided by my profound inspiration to want to make people happy by inviting them in my dream's world.
French Wedding Style – Photography © Sandra Hygonnenc.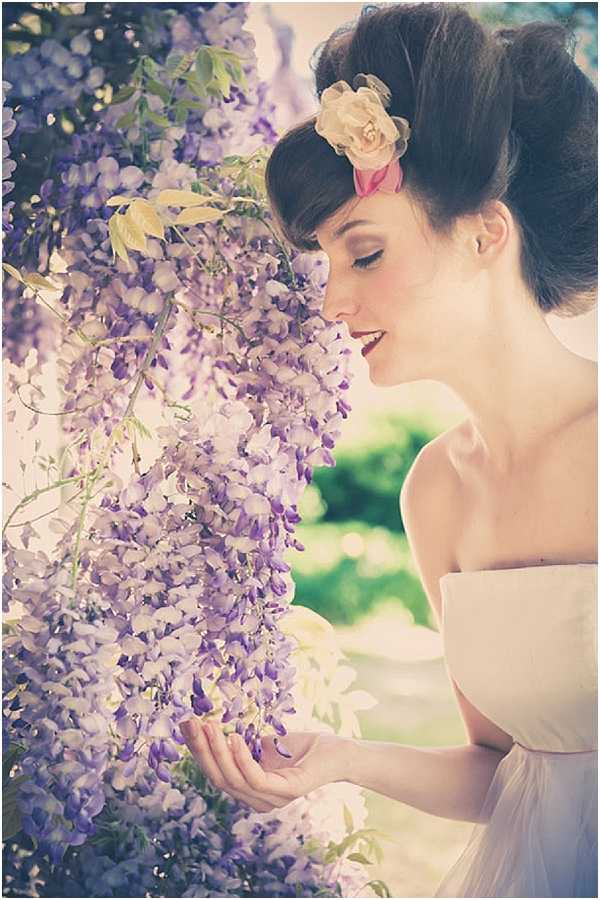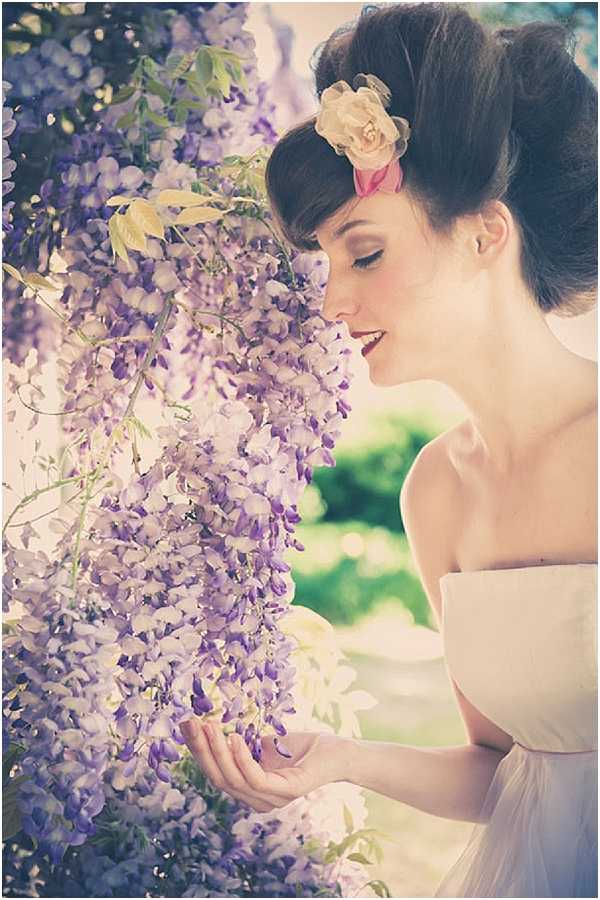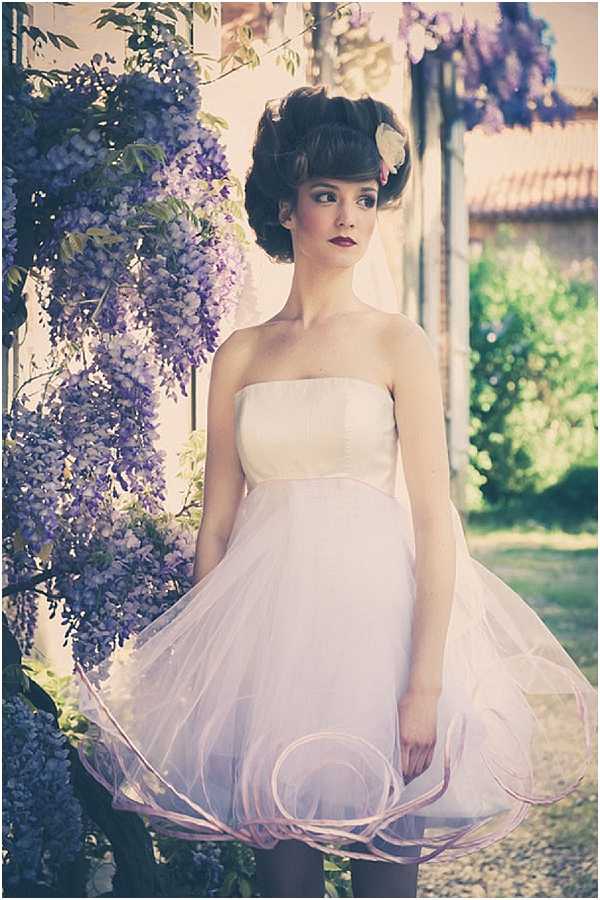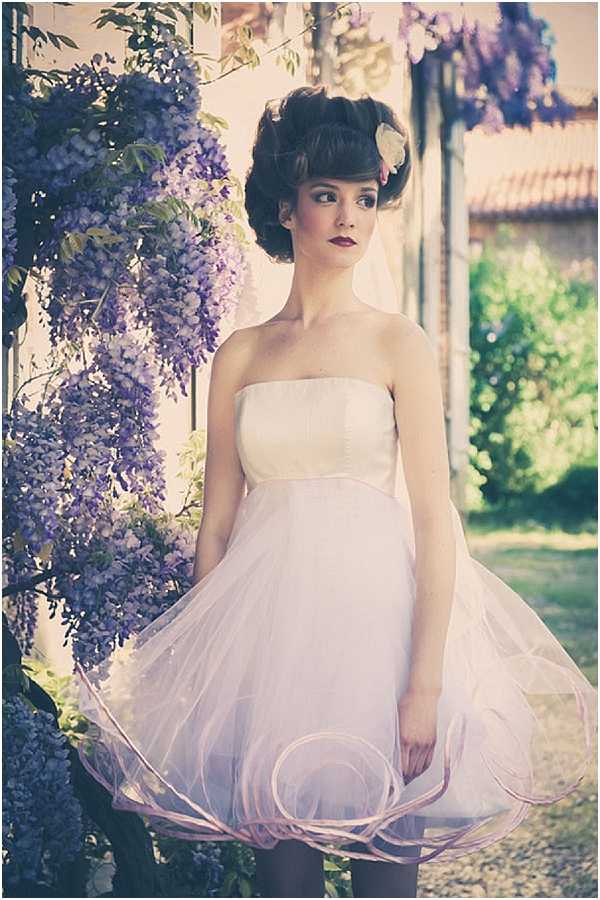 I aspire to give reality to the dreams of everyone through the creation of props, sets, and production. I want to remind that our dreams build us, sustained and are the momentum of our lives.
This shooting resulting from this inspiration has been possible thanks to quality providers with whom I worked in collusion. They have adapted to my inspirations while offering their own interpretation of the theme.  
The theme of "Dreamlike Pompadour" allows the meeting between two women in three worlds: The bucolic nap, rest boudoir, daydreaming attic. I suggest through these three worlds, using poetic interpretation and objects that arouse curiosity, it inspires me as fascinating.
Onirique Pompadour :: Shooting Inspiration from Groovy Baby on Vimeo.
I invite you to discover my favorite playground where dreams and reality merge, between joy and melancholy, light and darkness."
Have you collaborated on an inspirational shoot? Then don't forget to submit here.


Style shoot Credits:
Photographer: Sandra Hygonnenc  // Wedding dress creator:  Charles R. créations // Designer cake:  Patiss'rire- Emmanuelle Gontard //  Stylist:  Owlee // Make up: Luxy Kitcher  // Hairdresser: Aurore Adam // Wedding rings: Atelier du Soleil Fou et de la Lune Amoureuse // Flowers:  Charlotte Gasc- Fleur et Couleur // Models: Aurore Adam and Ghita Laya // Film maker: The Groovy Baby // Organization, scenography,  mirrors, painted furniture, lamps, accessories:  Elodie Feytis- Atelier d'un Coup de Pinceau //