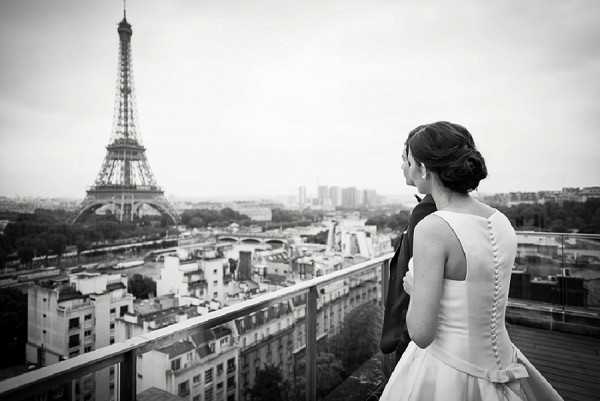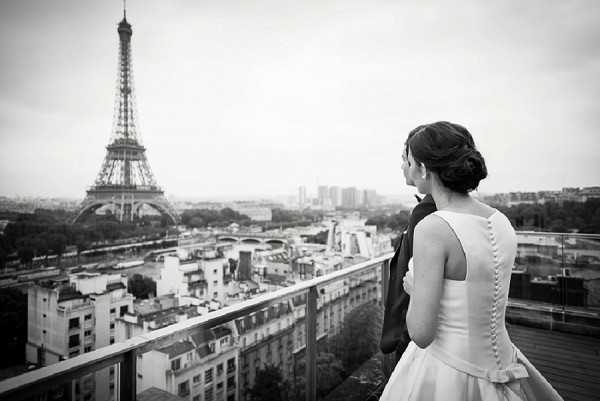 Hi Folks, here at FWS we are finishing the month of January off with this gorgeous destination Shangri-La wedding in Paris. Our bride and groom met in Paris so it was important for them to tie the knot in this romantic capital and where better to celebrate their love than the elegant Shangri-La Paris hotel.
Our gorgeous bride wore a simple yet elegant Pronovias wedding gown with a pair of stylish Christian Louboutin heels. A perfect combination for a luxury Parisian wedding.
After the proposal, our bride and groom had two important jobs at the top of their list when they began their wedding planning journey, securing their perfect venue and wedding photographer. I'll now pass you over to our bride who will walk us through her special day and explain to us why these two elements of her wedding day were so important…
"As we met in Paris, it was important for us to get married in this beautiful city. Two years before our wedding, we went to the Shangri-La to have a drink and we found this amazing place and its wonderful venue for weddings. At that time, we weren't engaged but a few months later when Cyril proposed, the choice of our wedding place was obvious. We wanted to spend the happiest day of our lives at the Shangri-La."
"Once the decision of the venue was set, the most important choice was choosing the right photographer. That was very important for us to feel comfortable and close to this person who would share with us our most intimate moments on our special day. We were also very demanding regarding the photographers work and pictures quality as after the wedding, only photos remain."
"One year before the wedding, we met Roger in Bordeaux and instantly we knew he was the one to spend that special day with us. Indeed, he was listening and taking notes while we were describing the way we imagined our wedding, the type of photos we wanted and the situations we wanted to avoid."
"After two years of engagement, the big day arrived. We decided to share it with a few of our friends, who came from all over the world and family in order to enjoy as much as possible every moment with everyone."
"Finally, we had a wonderful day and Roger was great. He is both nice and sensitive, making you comfortable and never intrusive at all during intimate moments. The quality of his work is excellent, the pictures are beautiful and we are delighted to spend our wedding day with him."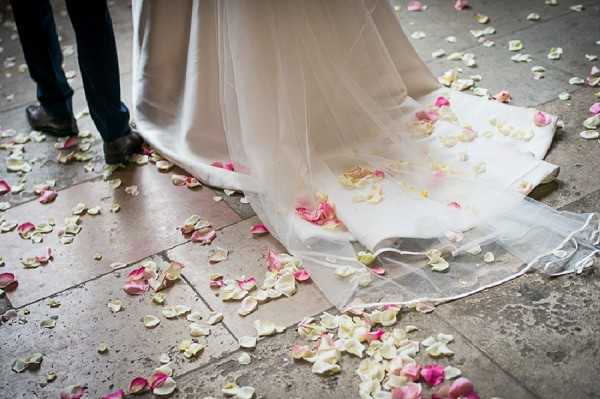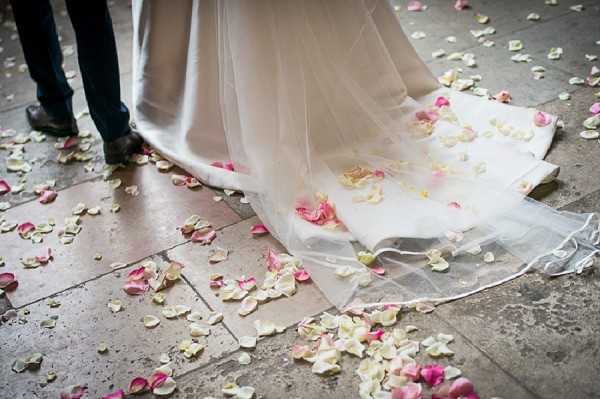 RSPhoto Bordeaux says "I really enjoyed this wedding at the Shangri-La Hotel in Paris because the bride and groom were not your typical palace customers. They just fell in love with this amazing place in the center of Paris, and after their visit, they didn't want to get married anywhere else in the world! So their wedding was really sincere, with great and true emotions. I immediately knew their wedding would be a special wedding since the first time I meet them in Bordeaux (that's where I'm living). They were really simple and in love. Finally, it was a great great wedding."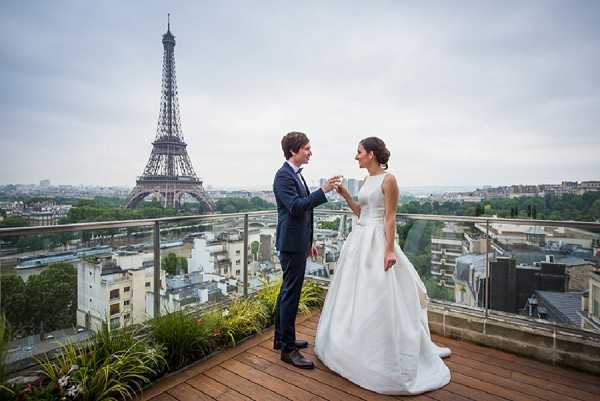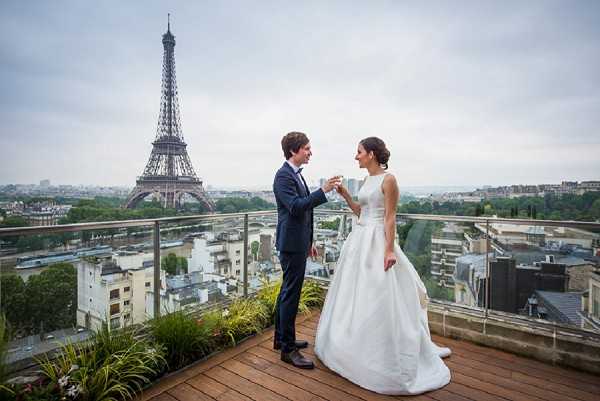 For even more luxurious wedding inspiration in Paris click here.
A Destination Shangri-La Wedding in Paris Snapshot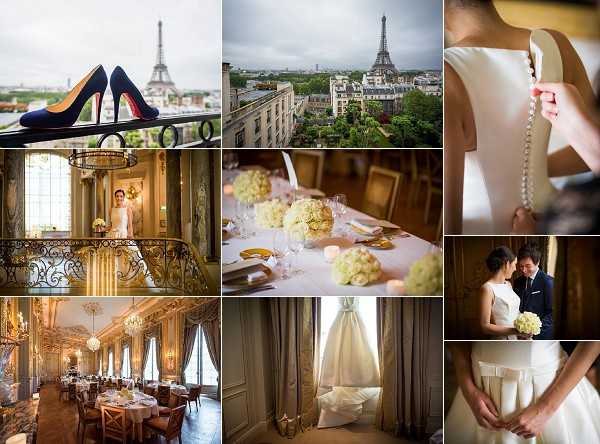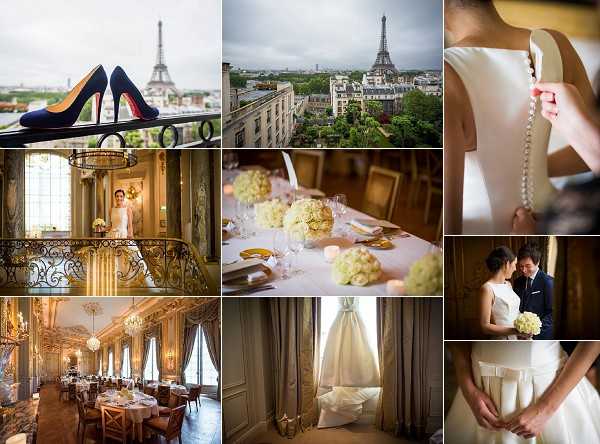 Wedding Vendors
Photographer: RSPhoto Bordeaux | Brides Dress: Pronovias Barcelone | Reception Venue: Shangri-La Paris | Accessories: Boucheron | Accessories: Tiffany and Co | Shoes: Christian Louboutin | Entertainment: Deminuit
Save
Save
Save
Save