When it comes to weddings, there are so many different styles that I love, infact I think that there is a certain Jekyl and Hyde scope to my creative influences.  Ultra romantic, chic and timeless weddings have a place in my heart, but there is a more avant-garde creative side that is allowed out, every now and then.
It is this side that was completely drawn to today's Autumn wedding inspiration created by the talented Nadine Court and French Wedding Planning agency Lyloo & Maloé , inspired by Brothers Grimm.  As soon as this landed in my inbox I was hooked at the first image and if you are planning a wedding in Autumn in France and don't want the atypical wedding style, today's post is completely for you!
French Wedding Style – Photography © Nadine Court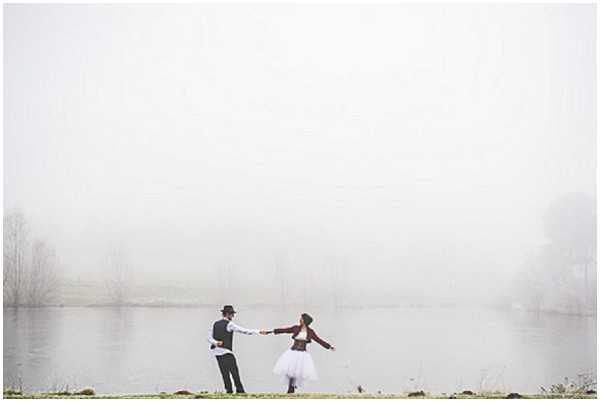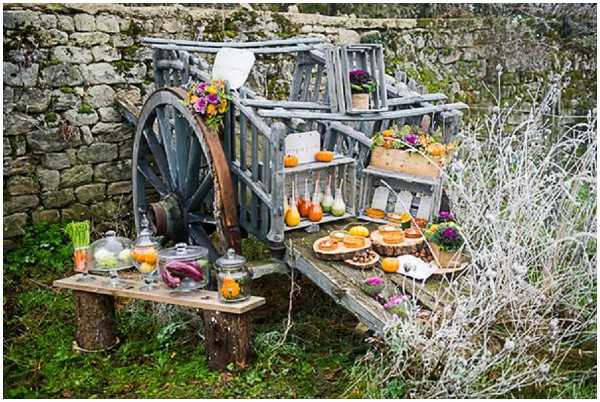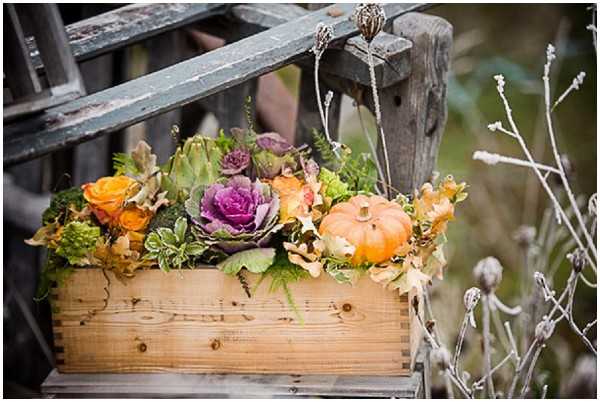 The force behind the shoot photographer Nadine Court takes us through the creative process:  "My starting point was to swap the ever present candy bar, with a vegetable bar, more specifically full of the fabulous vibrant colours of autumn vegetables. Not apples but vegetables, pumpkins and sweet chestnuts…. And for the bride? A bouquet of ornamental cabbages …. Intrigued ?
As soon as I discussed the concept with Chloé, she fell in love and was incredibly enthusiastic with both her ideas and getting other fantastic suppliers involved and on board. For the shoot that we were looking to creatie, I love the amazing originality of Marie Theis creations and I knew I wanted her to be part of the team.
Then my next step was to contact Sophie and Florent, a wonderful couple whose wedding I photographed in 2011, and since then I have continued to document their beautiful love story … Sophie's pregnancy and then their very first photos as a new family last year. I adore this couple who have shared so much with me and it is always with great pleasure that I photograph the next part of their story.
On the day of our shoot even though the whole of the rest of the region was bathed in glorious sunshine, we were lucky enough to be surrounded by luxurious autumn fog giving just that sense of mystery and atmosphere we dreamed of to create a shoot with a Brothers Grimm feel..."
I would love to hear if you are planning an avant-garde wedding and can't wait to find out more about the style you are planning.

Credits:
Organisation / Styled Shoot Planner : Nadine Court and Lyloo & Maloé
Décoration / Design : Lyloo & Maloé
Photographe / Photographer : Nadine Court 
Lieu / Venue : Château de Chassagny
Compositions florales / Flowers : Fleurs de Fée 
Papeterie / Paper Goods : S as Sweet
Soupes & Tartes / Caterer : Feed Traiteur 
Bijoux de la mariée / Bride's Jewels : L'Atelier de Sylvie
Robe de mariée & accessoires / Wedding Dress & accessories : Marie Theis
Tenue du marié et accessoires / Groom's suit & accessories : Sur mon 31
Coiffure & maquillage : Pascale Benoit – Home Concept Coiffure