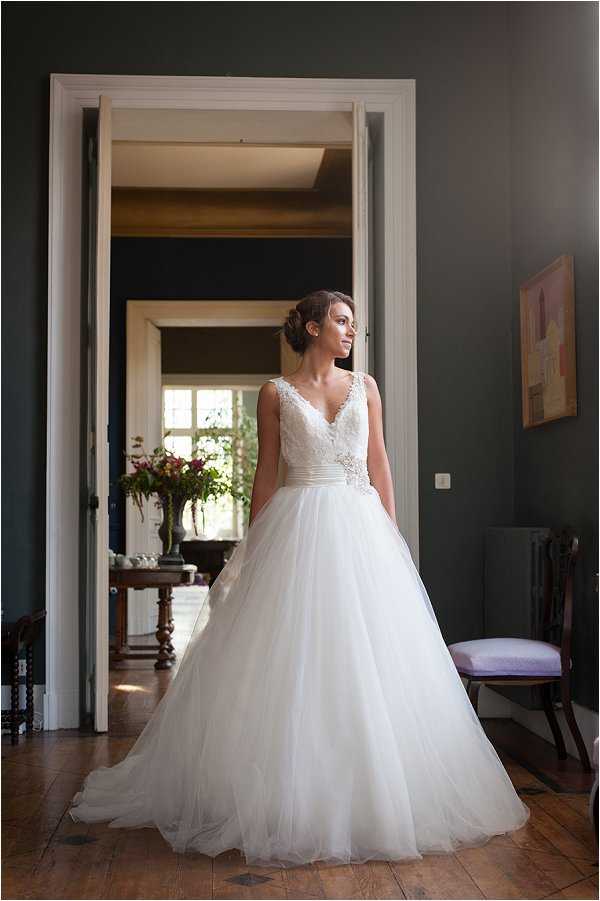 It's only Friday and today I have a wonderful bridal inspirational shoot at Chateau de Lartigolle in the South West of France to share with you.  Chateau de Lartigolle is a beautifully renovated 18th Century estate. Set in the Gers region of South West France, and the perfect location for today's shoot organised by Awardweddings.

Planned by Clementine of Awardweddings and Catherine Woodcock at Chateau de Lartigolle. The shoot gathered wedding planning and photography under one roof so together. Showcasing the beauty of Lartigolle and French weddings.  The Gers area is very popular with the international community and foreign couples. So we invited mainly English speaking suppliers.
Clementine takes us through the shoot:  "Marjorie was dressed in wedding attires from Diva La Mariee. A seamstress who's been dressing brides for more than 30 years. Her hair was done by Annie Salmon and her make-up by Chantelle Roostan. Both gave the model a natural and elegant look.
The venue was decorated by Emma, one of the venue owners and Nick took care of all of us with delicious local food, as he does during the weddings organised there. The shoot was organised in November and the beautiful imagery by Mark Ward. showing the versatility of Lartigolle as a year round wedding destination."
Wedding Suppliers:
Organisation : Clementine & Catherine at Awardweddings | Photography : Mark Ward at Awardweddings |  Venue : Emma & Nick at Chateau de Lartigolle | Dresses and jewellery : Francoise Navarre at Diva La Mariee | Make-up : Chantelle Roostan | Hair : Annie Salmon