Many couples choose to incorporate a theme into their big days, and more and more, couples are choosing to be influenced by other cultures when planning their weddings.
Traditionally, weddings have been dominated by a variation of whites, creams and pastels. Studio Balzac and team wanted a more vibrant colour palette for this shoot, and thus opted for an Asian-chic vibe for this special occassion…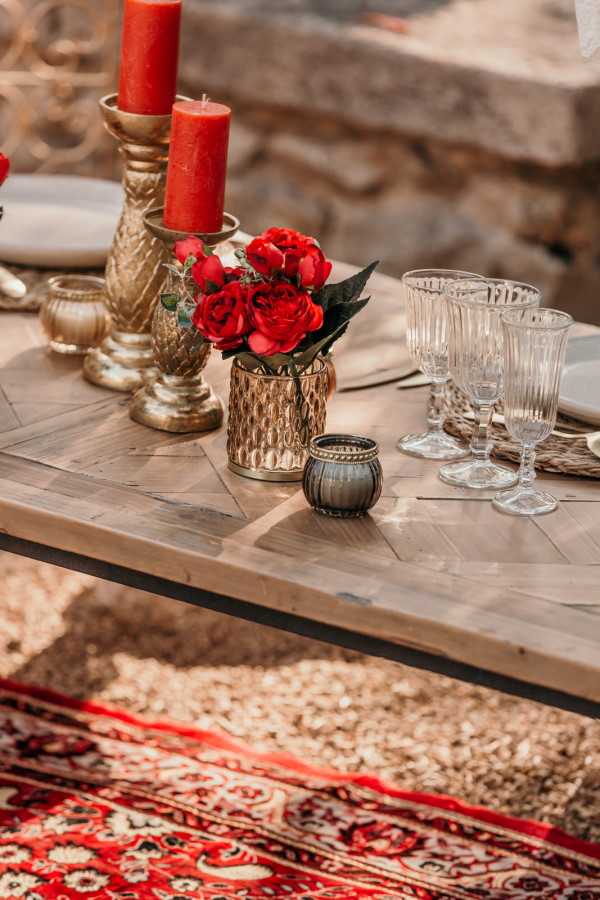 "This photo shoot took place on location in Antibes on the French Riviera, styled with an elegant mixture of old-world charm and modern aesthetics, this Asian themed wedding took place at the beautiful Bastide du Roy.
The Bastide du Roy is is full of rich history and played host to kings, counts, princes, artists, writers, rock stars and more. Three-hundred and sixty-five olive trees serve as guardians to this magical landmark.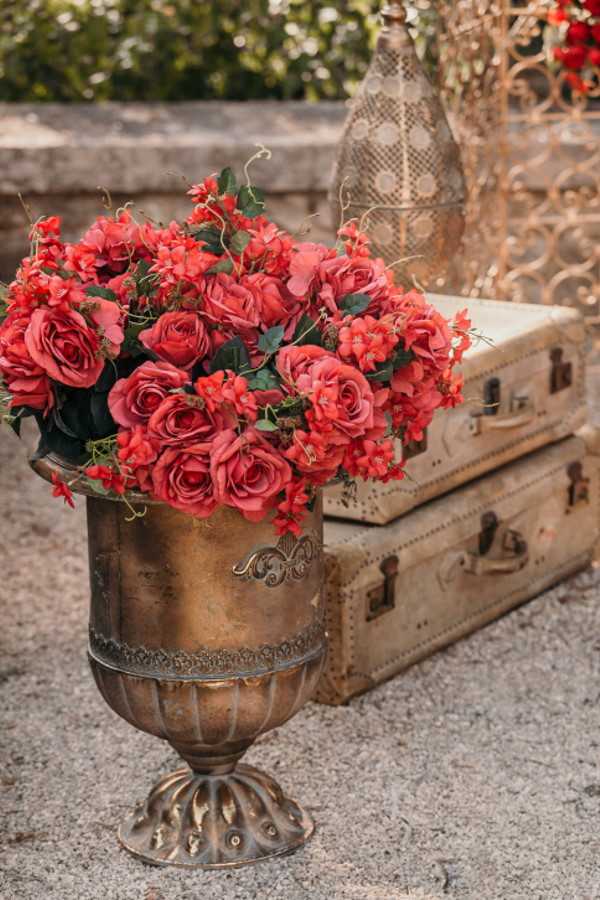 The on-site team included Sonia, Wedding Planner from KS Events, and Studio Balzac that organized the various vendors, set décor, flowers, wardrobe and so on… We also solicited the assistance of the agency Oui Mademoiselle to provide professional models.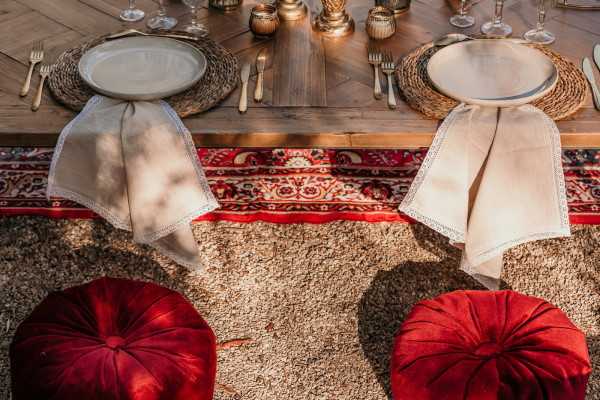 Cindy, the agency founder, suggested models Manelle Souhalia and her boyfriend Alexandre, a real-life couple which provided authentic chemistry.
In the Spanish Garden, Sonia and Hanene from LH Events, arranged the décor according to our beautiful theme 'Asian Chic'.
A gorgeous pond filled with water lilies served as a backdrop with red and gold accents. All of the flowers were provided by Lily Creation and were exactly the type of floral arrangements our theme called for.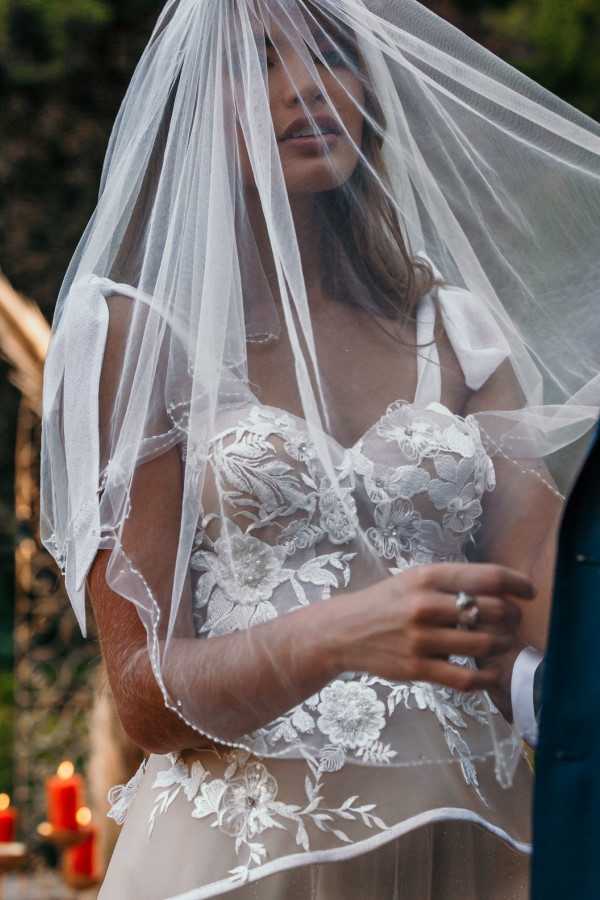 Latifah served as makeup artist and hair stylist for Manelle. The styling took place in the dressing room of the Bastide, with stunning results.
Manelle's incredible wedding dress was Belotti Couture, kindly provided by the boutique's owner Sandrine. Our groom Alexandre wore a handsome dark green ensemble and was styled by Cyrielle and Christophe from Keitel France.
FK Prod created the video teaser, which showcased the overall atmosphere of the photoshoot. Studio Balzac photography captured every detail of the remarkable event, capturing all of the emotion and elegance – down to the smallest detail.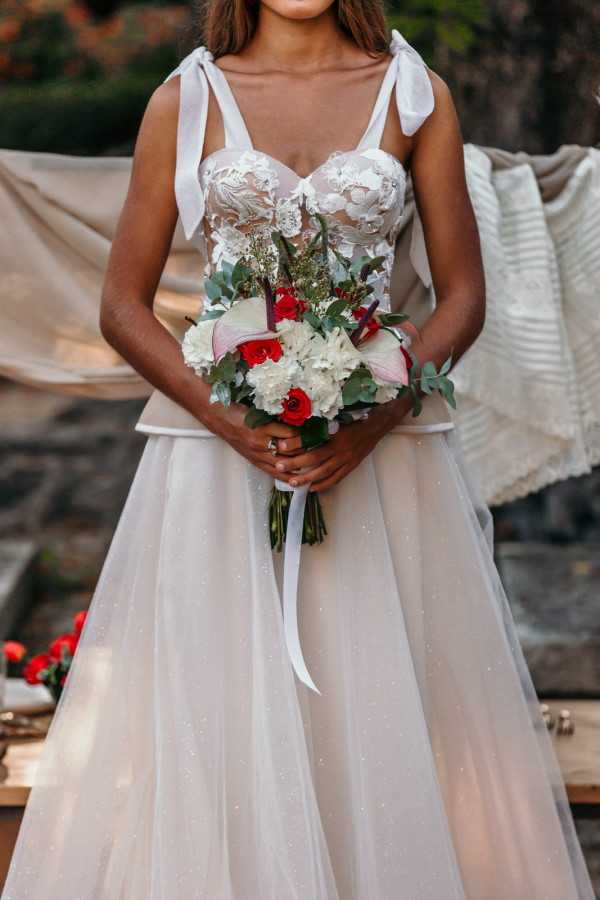 We thank all the participants for their trust and confidence. Thanks to all of them this Asian themed wedding at Bastide du Roy could take place!
Asian Themed Wedding at Bastide du Roy Snapshot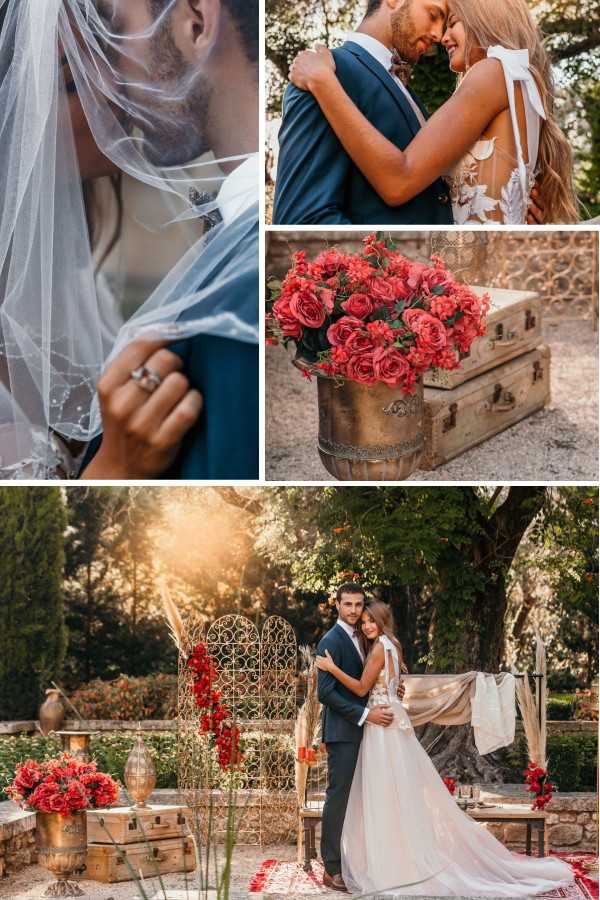 Asian Themed Wedding at Bastide du Roy Vendors
Planner KS Events | Photography & Styling Studio Balzac | Models Oui Mademoiselle – Manelle Souhalia & Alexandre Lucky | Venue Bastide du Roy | Decoration LH Évents | Florist Lily Creation | Hair & Makeup Latifah Makeup Artist | Dress Belotti Couture | Suit Keitel France | Video Producer FK Prod