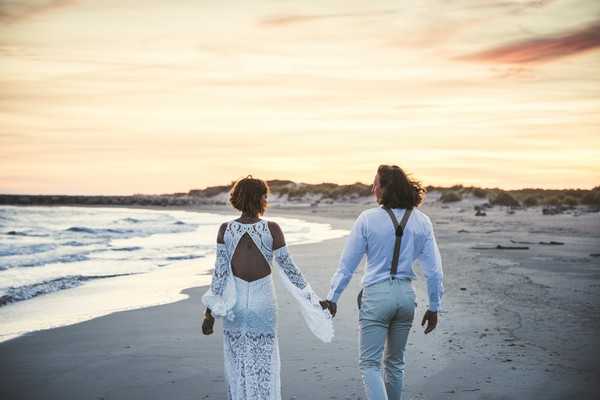 The accumulated jewels looked very styled and pretty bohemian look
Ema & Hyppolite are a French couple. They met at a music festival in May 2018 and it was love at first sight on both sides. They have always remained together since then. We can feel the love in their eyes and while they are in each others arms, nothing else matters.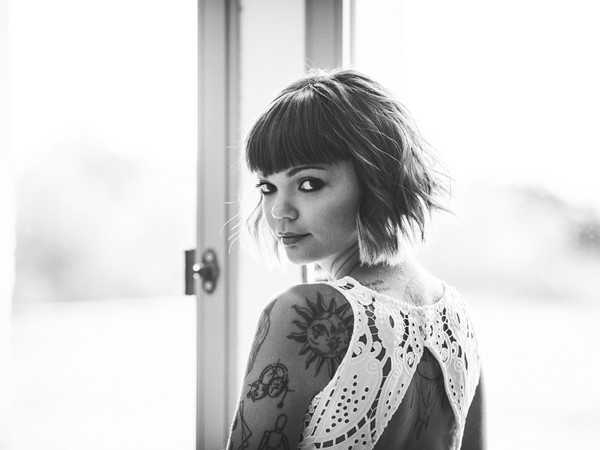 They live in the south of France and Ema wanted to do something special for their 2 years relationship with her boyfriend. She wanted to do something different, something that her and him would remember for a long time.
Ema is a friend of Laure the dress designer. While they were discussing, Ema asked Laure if she would have an idea to share for the birthday to come. Laure suggested to Ema to take part of a shooting so that they can spend a nice time and Laure would get nice pictures of her latest collection.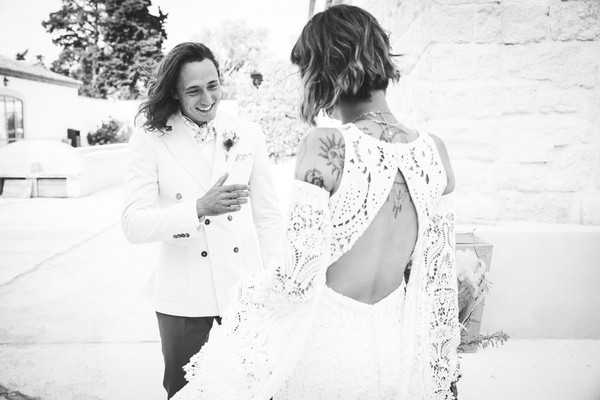 Bohemian Style
Boho style was chosen at the very beginning. As the shooting took place at the end of May, we wanted to do a shooting that would look sunny with the summer coming soon, the tanned skins, the happiness and love in a kind of light atmosphere.
Bohemian style is very trendy and would well match with Ema and Hyppolite style.
Selection of Suppliers
Audrey is a wedding planner so she obviously managed the selection of suppliers for this shooting. Audrey was focused on choosing only local suppliers to keep everything consistent from the atmosphere to the way everyone does its work.
A nice venue close to a private beach
Audrey selected Domaine le Sauvage in Camargue. Camargue is a place that match very well with bohemian style and Domaine le Sauvage was exactly what we were looking for. A nice venue close to a private beach.
Details of the Shoot
Ema and Hyppolite did their preparation at Domaine le Sauvage in separate rooms. Ema hairstyle has a beach wave effect. This boho style which is made of natural and a bit wild waves is one of the hottest beauty trends at the moment.
The make up was luminous and sunny with eyes underlined with black for a wild look. Ema dressed up with a lace dress with a light and long shape that reminded the wild and bohemian look.
Hyppolite dressed up with a nice cotton seersucker jacket and very light summer wool pants to withstand all temperatures. The costume had to be casual but also elegant for this special occasion.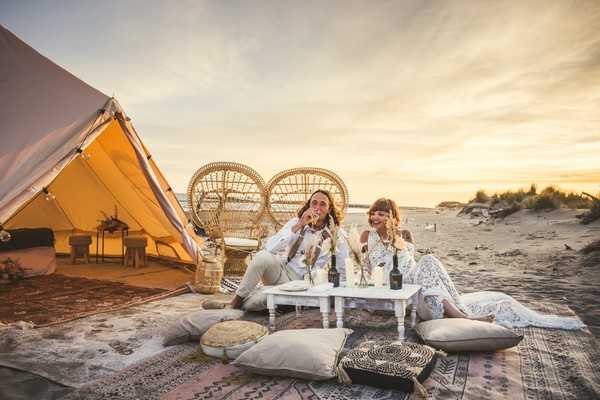 The place also took a part in the design where the warm colors mix with those of nature. The groom's morphology have been studied to offer warm and clear colors and a cut that will make him even more beautiful. It's important to make a tailor-made outfit that he won't necessarily be used to wearing, but with which he will feel comfortable.
Ema also had jewels that sublimated the visible part of her body. The accumulated jewels looked very styled and pretty bohemian look. Same for the hat that looked very well with the dress.
The table was decorated with beautiful natural and pampas flowers to underline the bohemian look. Above the table, a garland of light was set up to give a soft and intimate look to the decoration.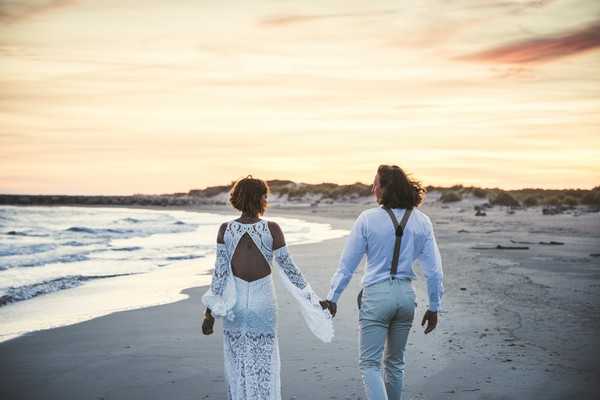 A photobooth was also available for the couple to take some funny shots. The decoration of the photobooth was matching the one on the table for a bohemian and elegant decoration.
After having a little dinner at the food truck, Ema and Hyppolite went to the beach to enjoy the lovely sunset and took a drink next to the tent on the footstool where they could spend some time laughing and enjoying the moment.
Ema & Hyppolite In "A Boho Wedding In Camargue" Snapshot
Ema & Hyppolite In "A Boho Wedding In Camargue" Vendors
Photographer Gerhardt RENE Photographe | Wedding Planner Mlle devient une reine | Reception Venue Domaine le Sauvage | Grooms outfit Maison Geraci | Makeup and hair stylist Marion Lhote | Wedding dress Gisèle et Simone | Videographer Emmanuel Amou, EA Visuals | Hire (Tent and lights) Terre d'Ocre | Flowers Morgane, créatrice florale | Accessories (Decoration and dishes) Louise & Juliette | Accessories (Hat creation) Fanny Rubambelle | Entertainment (Photobooth) Caravane Palace | Accessories (Bride's jewels) Greedy's creation | Catering (food truck) Général Moutarde