We have a selection of our 2020 best French wedding decor on Etsy to share with you, starting with of course deliciously smelling lavender, the perfect addition to any French wedding…
Dried Scented French Lavender Flowers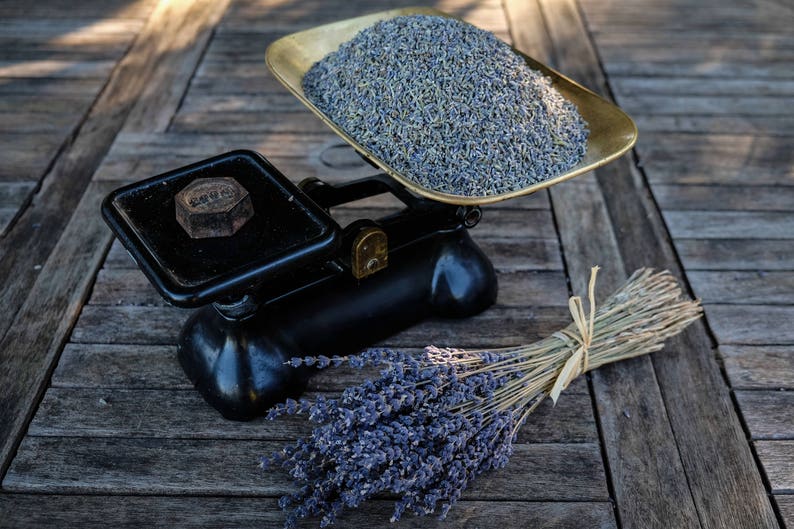 What could be better than having sweetly scented dried Lavender flowers direct from Provence as your confetti? Not only is it as French as it gets it's also from the perfume capital of the world. This is one type of confetti you wont be wanting to brush off quickly!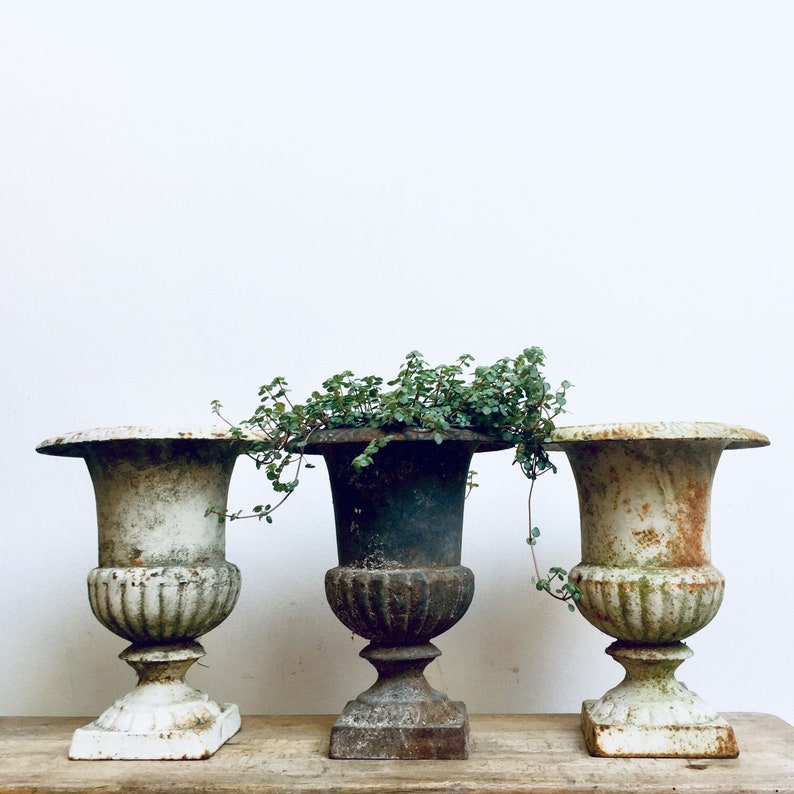 What better way to display your beautiful wedding florals than by housing them in an antique French cast iron urn? We just love the aged look of these cast iron urns and the image of your wedding flowers spilling out over the sides of these is pure rustic chic don't you think?
Small Fleur-de-lis Rubber Stamp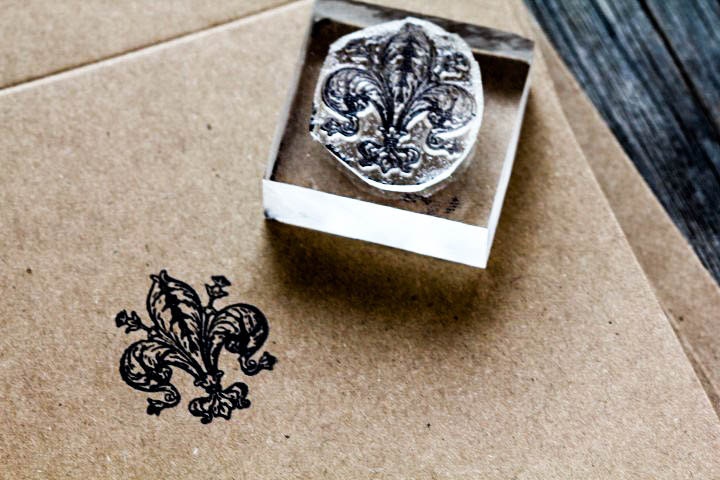 This small fleur-de-lis rubber stamp is the perfect addition to your wedding stationery. Simple and elegant, when added to your sealed envelopes you've got a little bit of French Chic winging it's way through the post to your guests.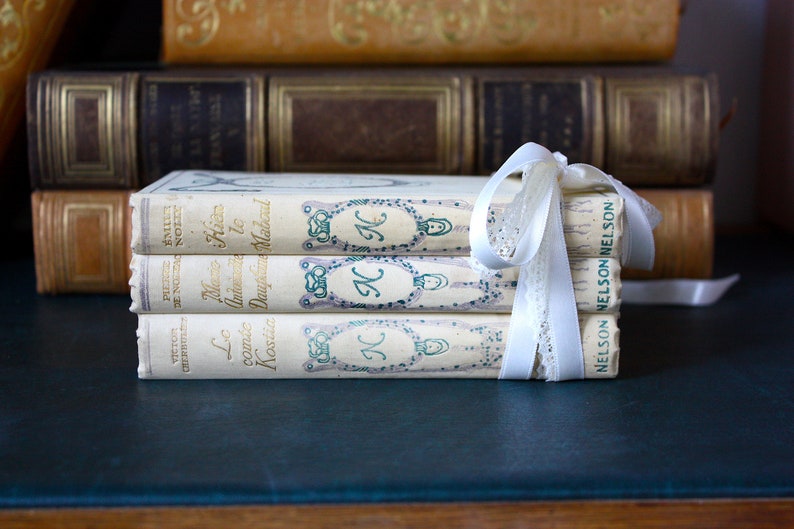 There's just something romantic and sophisticated about an antique book in a foreign language isn't there! Plus these are a personal favourite as we have a few of these at home too. What's more, once you've finished using these delightful antique French books as decor for your French wedding they'll look fabulous on your mantelpiece or coffee table.
Romantic Antique postcards Set of 1900s French Cards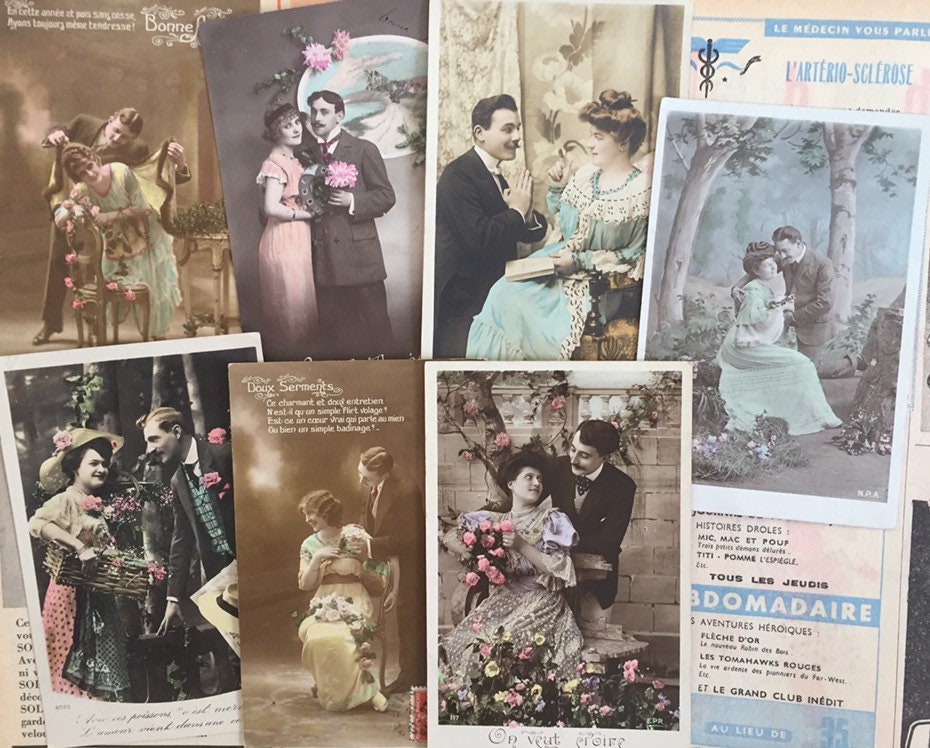 Looking for a little something to add to your table setting that's not the norm? Why not try these beautiful French antique postcards.
French Antique Mismatched Silver Cutlery Set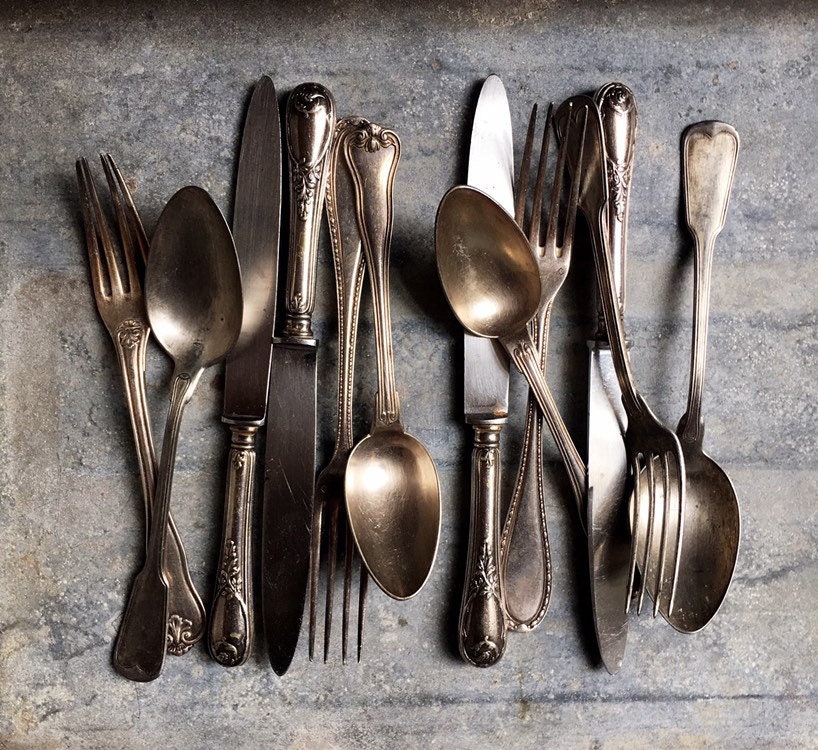 French Wedding Decor on Etsy could have that authentic touch for your tablescape… You can't get much more authentic than using French antique mismatched cutlery on your place settings.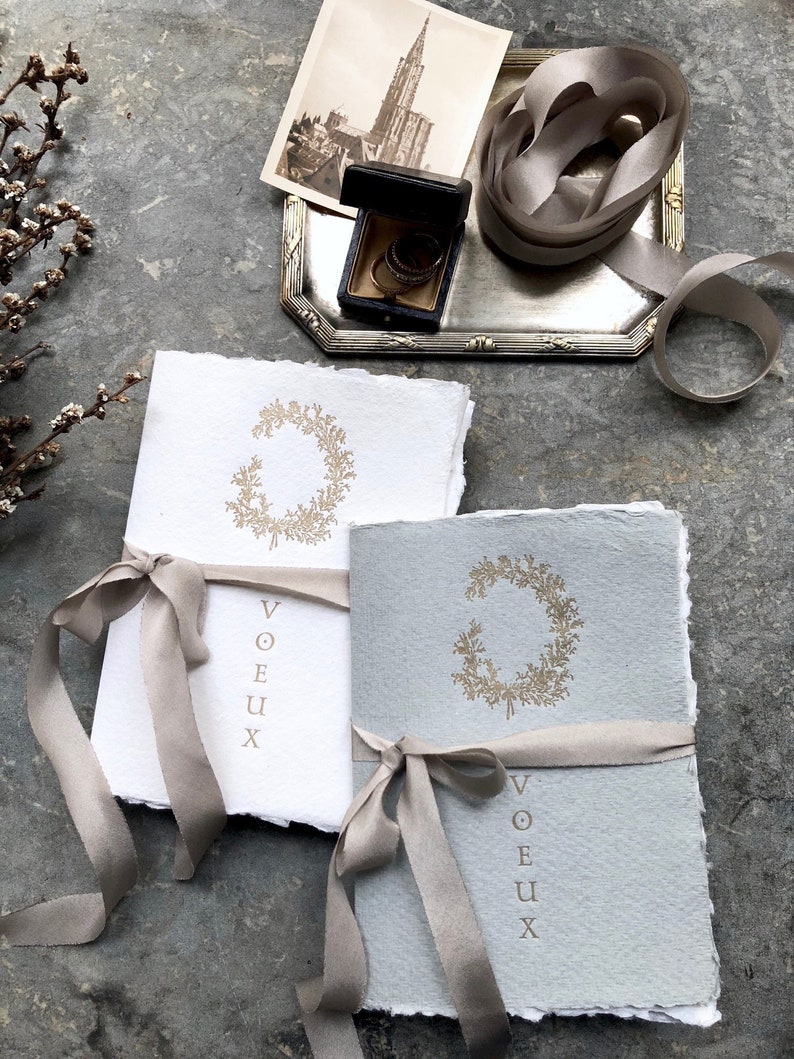 Thinking of reading your own personalised wedding vows on your big day? These handmade paper vow books tied with silk ribbon are the perfect place to write those vows down and are a beautiful place to store those words for generations to come.
French Antique Gold Wooden Frame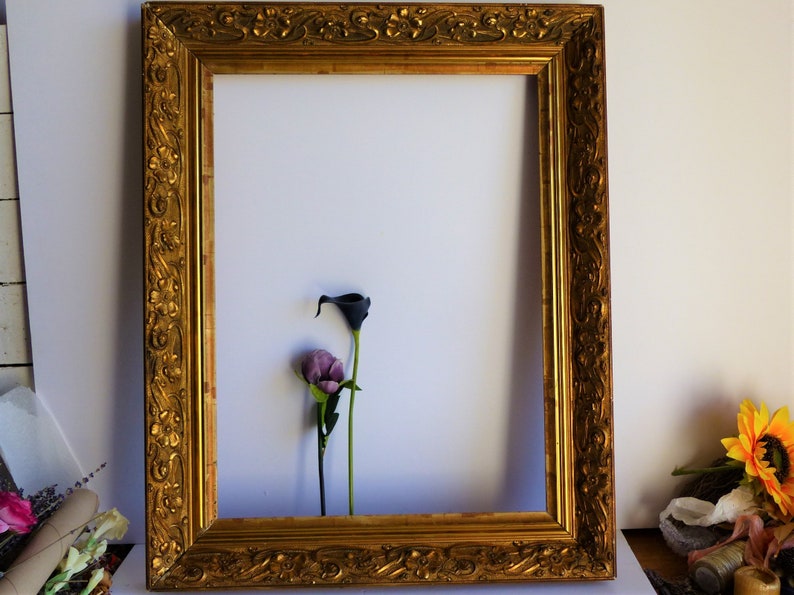 This typically French gilded frame is so versatile that it could be used for many things on your big day. You could hang your table plan within it, add a collage of all your favourite pictures, have some of your engagement session images added to it or even add mirrored glass with a welcome message to your guests, the ideas are only limited by your imagination.
French Vintage White Lace Collar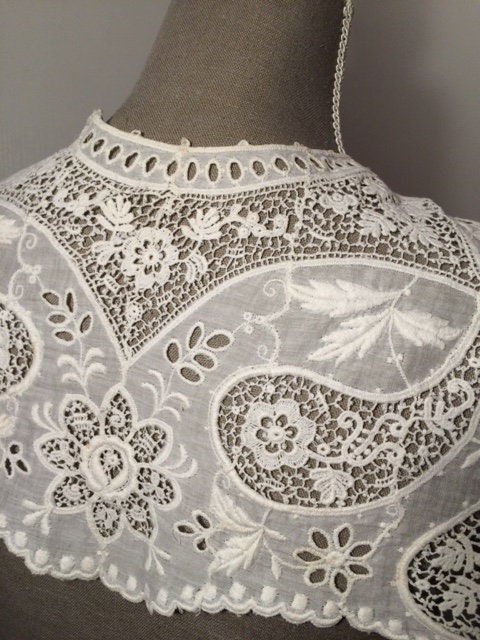 Looking for something a little different to add to your wedding dress? It could even be that something old you've been looking for. This delicate French handmade lace collar is the perfect accompaniment to a vintage inspired wedding gown.
French Vintage Art Nouveau Silver Platter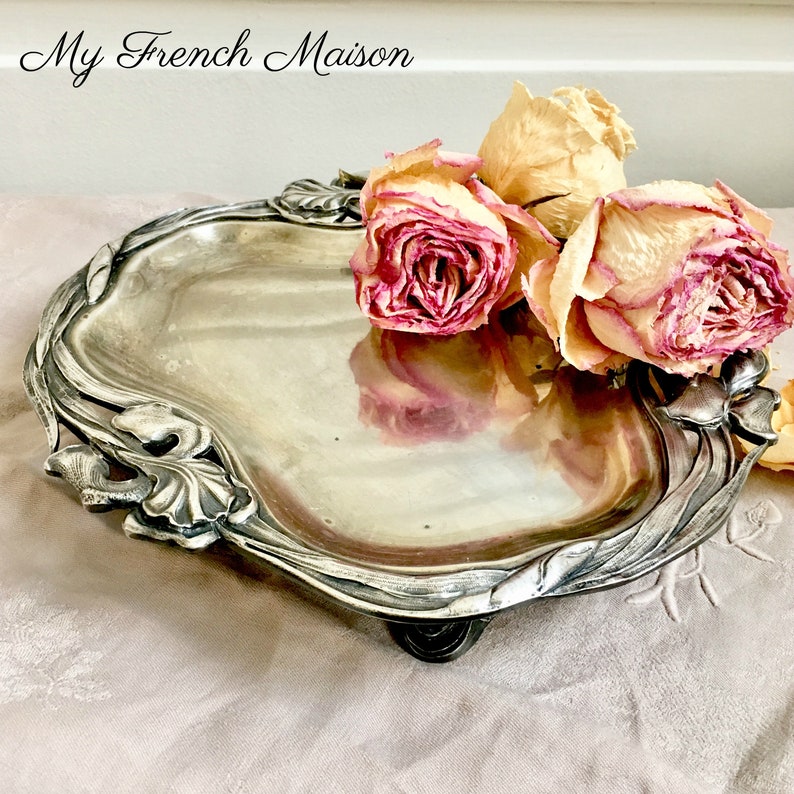 Our final piece of French wedding decor on Etsy is this elegant, French vintage silver plated three footed platter. It's the perfect piece for your wedding photographer to stylise your wedding stationery on or you could use it to house your wedding jewelry whilst your getting ready. It could even be used as part of a centerpiece or even as cold meat platter for your wedding breakfast.
Feeling the Etsy itch or just want more French wedding decor on Etsy to check out then raid their marketplace for your own wedding or why not have a look at a few of our other Etsy posts:
10 Best Etsy French Wedding Decor Items