At French Wedding Style we love sourced decor items, so we've put together a post on the 10 Best Etsy French Wedding Decor Items, to give you some inspiration for your wedding design and styling. Etsy, the ever increasingly popular selling platform that is filled with hand-made decor items and anything else wedding related you may want. If you're the type of couple that want to do things differently and unique, this is the best place to go. From vintage, chic to utterly modern and romantic, they've got it all, whatever your French Wedding Style may be!
French Wedding Decor Inspiration
We know so many of you love to make use of local wildflowers to create gorgeous hand-made bouquets for your wedding. Raw Plant Dyed Silk Ribbon has been a trend that started a couple of years ago, but it still continues to be increasing with popularity. Why? Well a rustic hand-made bouquet looks absolutely exquisite tied with a hand dyed silk ribbon. It adds that relaxed, rustic, yet chic look to your bridal bouquets. You can use it to decorate your French wedding tables or tie onto your ceremony chairs. It's easy to pop into your suitcase and take along with you too!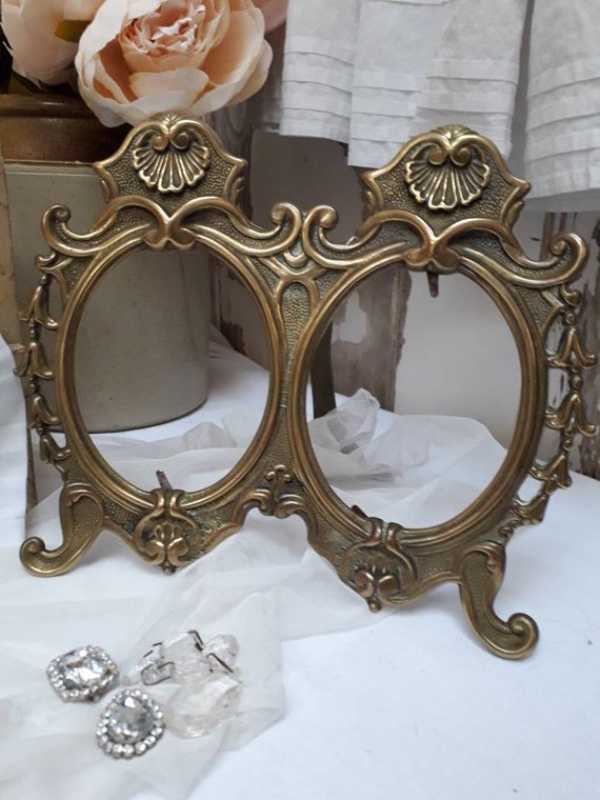 French Double Brass Photo Frame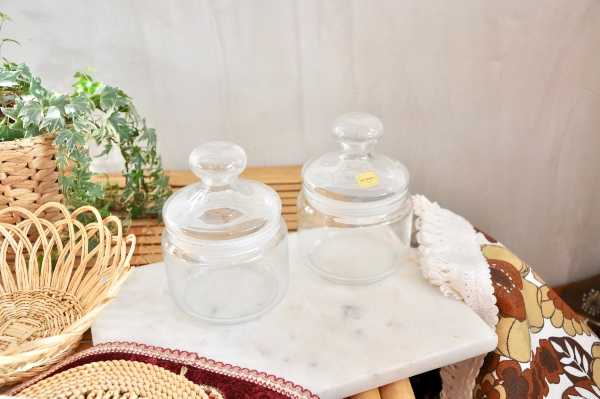 1980's Vintage Arcopal French Glass Jars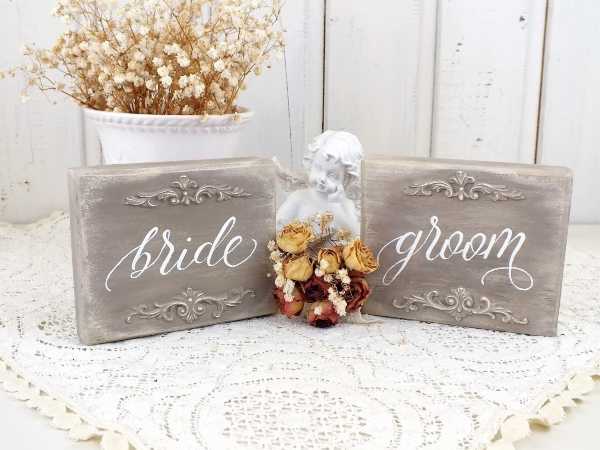 Rustic French Bride and Groom Signs
French Farmhouse Rustic Wooden Basket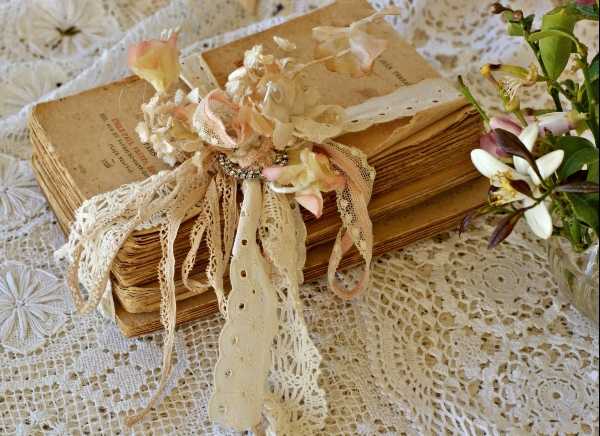 Vintage Wedding Decor Book Set
Has this post given you the Etsy bug? Are you in need of more wedding inspiration? Check out some of our other posts below: