All readers of French Wedding Style will know that I love shabby chic style and spend a little too much time browsing through Pinterest looking for delightful ideas and inspiration.  However one of my other past-times is looking for shabby chic on Etsy for delightful finds to purchase. Etsy was set up to empower people to change the way the global economy works.  Etsy: "We see a world in which very-very small businesses have much-much more sway in shaping the economy, local living economies are thriving everywhere, and people value authorship and provenance as much as price and convenience. We are bringing heart to commerce and making the world more fair, more sustainable, and more fun."
Etsy is a great resource for finding those items that really bring a wedding theme to life, so today I thought I would take a look through Etsy at some of my favourite shabby chic finds. All of the images have links below back to the Etsy seller, so be sure to visit to purchase.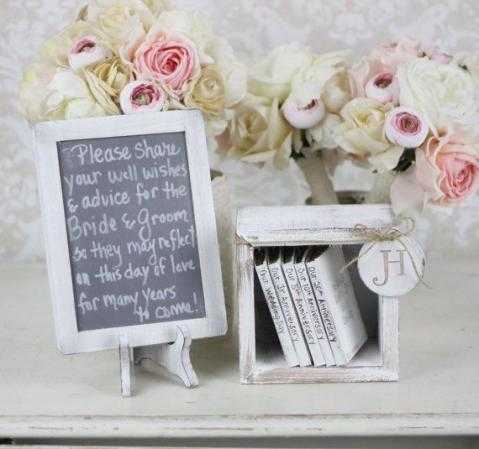 Alternative Shabby Chic Guest Booky by Morgan Hill Designs
Shabby Chic Fabric Wedding Garland from YoYo Cottage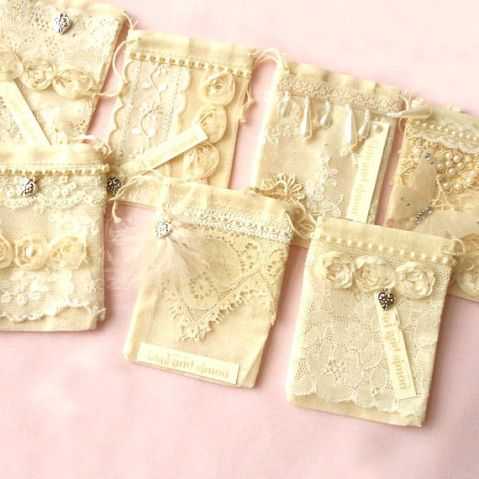 Shabby Chic Favour Bags from More Chic Than Shabby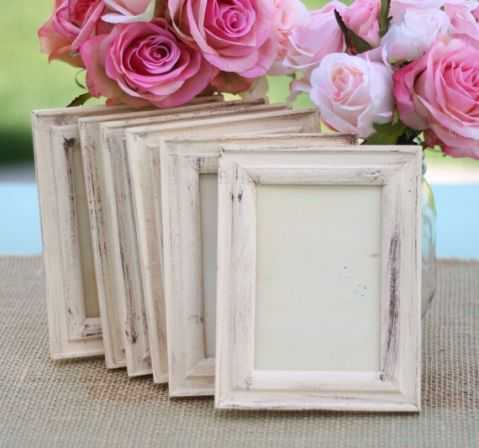 Shabby Chic Wedding Frames by Morgan Hill Designs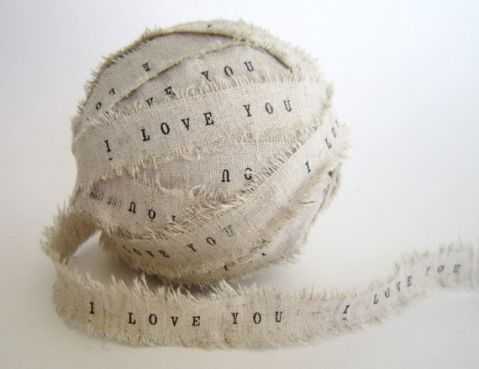 Shabby Chic I love you Ribbon from The Lonely Heart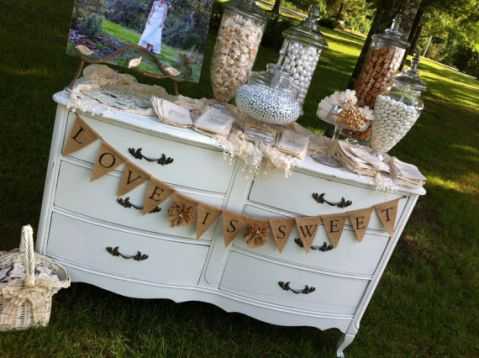 Love is Sweet Bunting from Vintage Shore
Shabby Chic Flower Girl Basket from Micheles Cottage
Shabby Chic Fabric Bouquets from Innstyches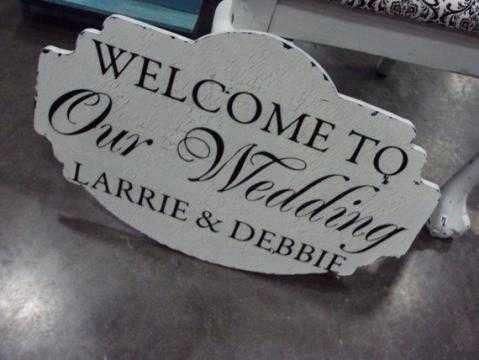 Shabby Chic Wedding Sign from Vintage Shore
Have fun browsing Etsy and share with me your favourite finds.