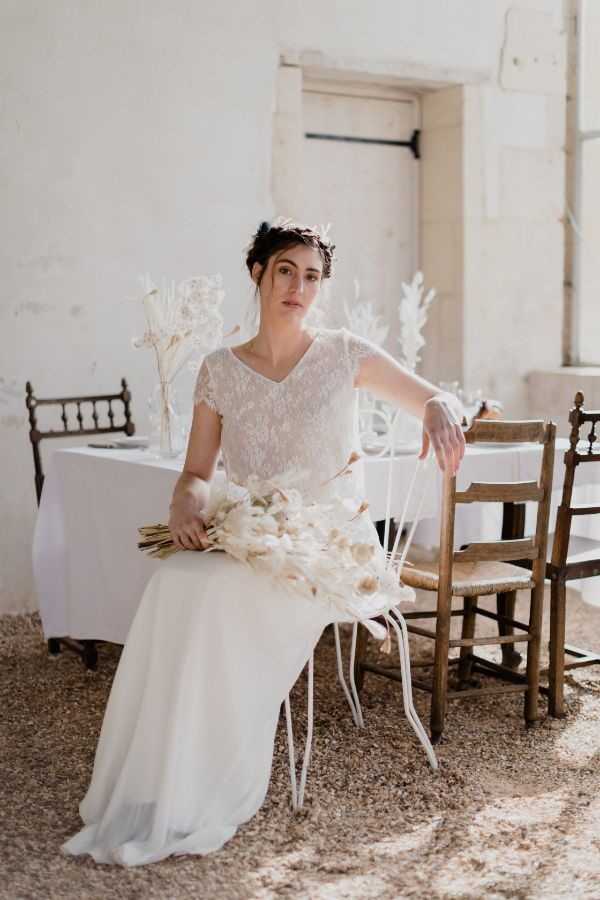 Today we travel back in time through this 1920s themed wedding shoot in a castle in Normandy, France. This shoot has been styled to reflect the aesthetic of a bygone era, with romantic 1920s inspired wedding hairstyles, crystal and silver tableware and handmade Calais-Caudry lace. Lou Laurent, wedding planner from Surprends Nous Events talks us through this gorgeous shoot…
"We collectively designed our shooting, in an exceptional place in the middle of the Normandy countryside, France.
Château de Canon, was built in the 18th Century and is a perfect example of the French architecture of the Grand Siècle. Besides its construction, the estate has a remarkable history, surviving being requisitioned in 1944 during the Allied invasion of Normandy, hosting a German war hospital, and weathering a series of terrible storms at the beginning of the 21st Century.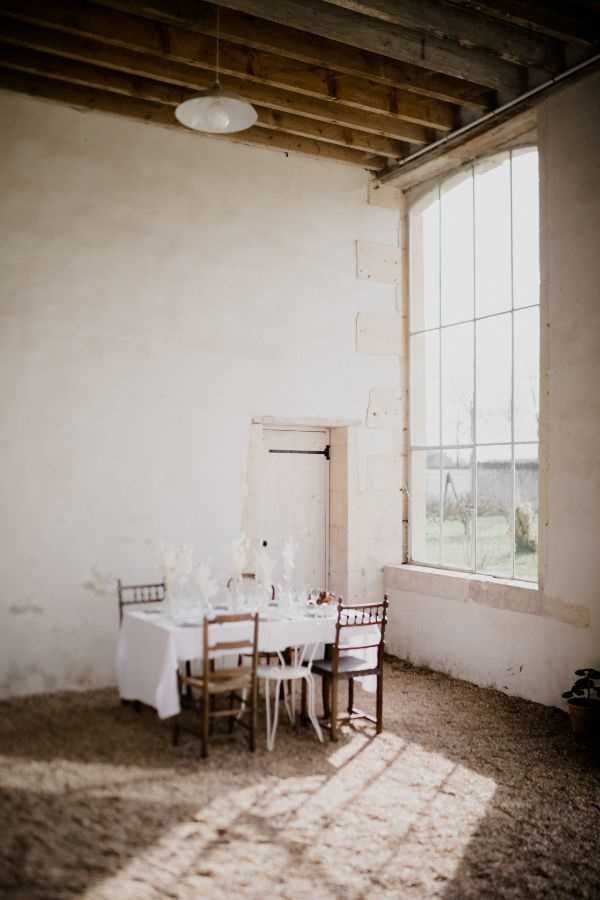 Considering the rich historical heritage of the castle, we decided to establish a partnership with the estate owners to present the castle by means of a typical French wedding photo shoot in a 1920s theme.
Consequently, we chose to use vintage tableware and furniture with home textiles and glasses from the 1920s. Proof that our grandparents' attics are full of wonders!
The florist decided to fit in by designing table runners made of flowers from French biological agriculture.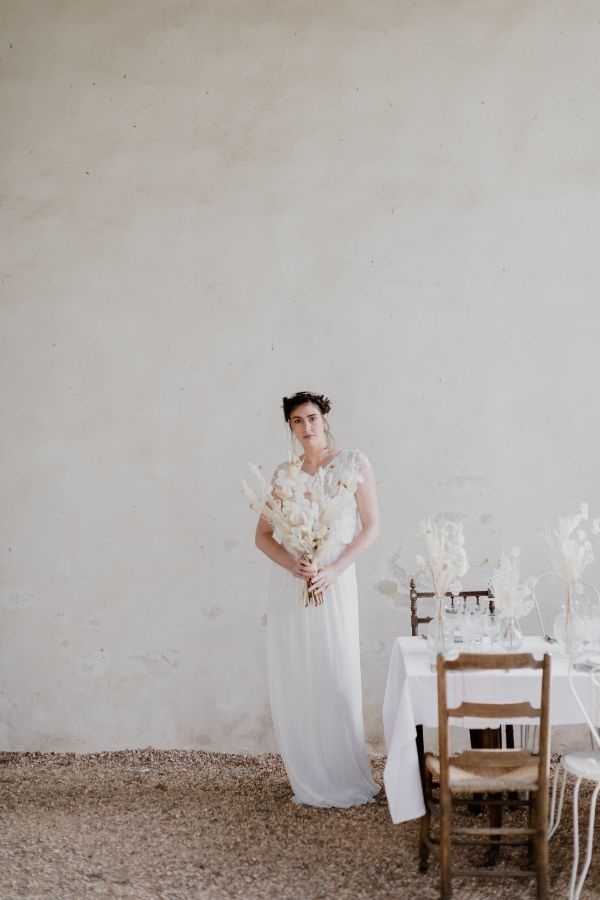 We really wanted to show through this photo shoot the great finesse of French artisans. Accordingly, we present original bridal dresses in Calais-Caudry lace (a typical handmade French lace) and vintage/romantic 1920s inspired wedding hairstyles.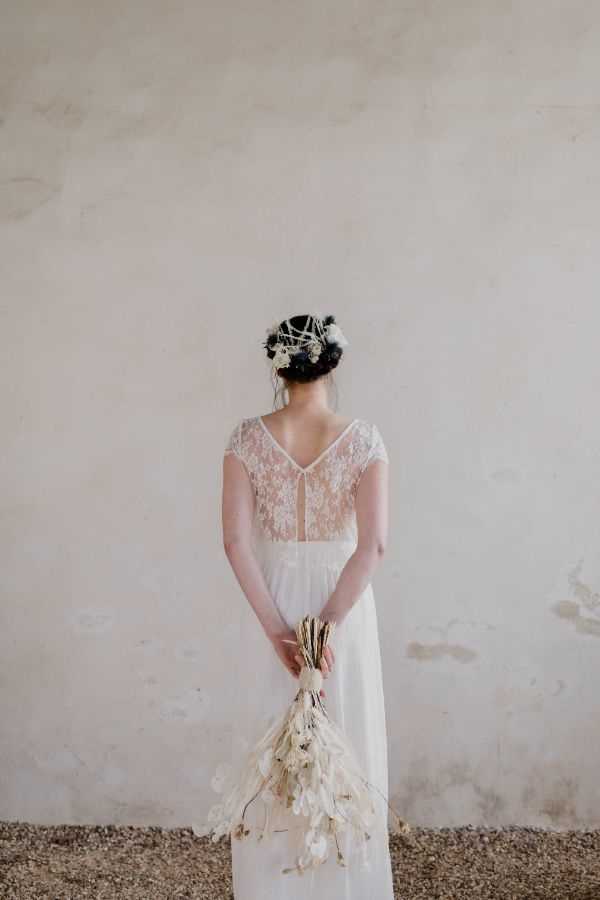 If we had to remember one thing about this photo shoot it would probably be the behind-the-scenes experience. The laughs and good mood (despite the low temperatures of February) and all the great discoveries we had for each other's work.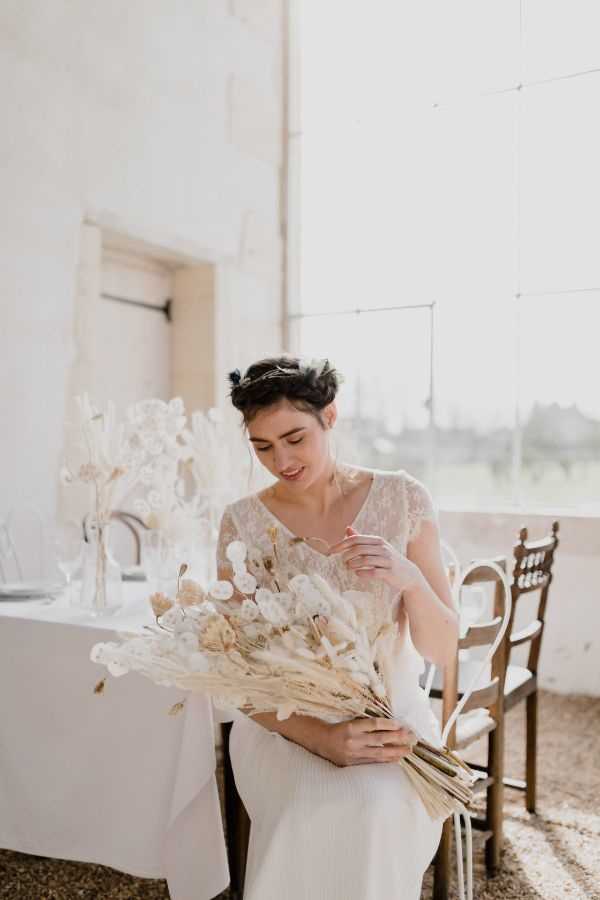 Besides, we like to watch together the pictures with our official shooting background music Andrée Grise – Dis moi que tu m'aimes.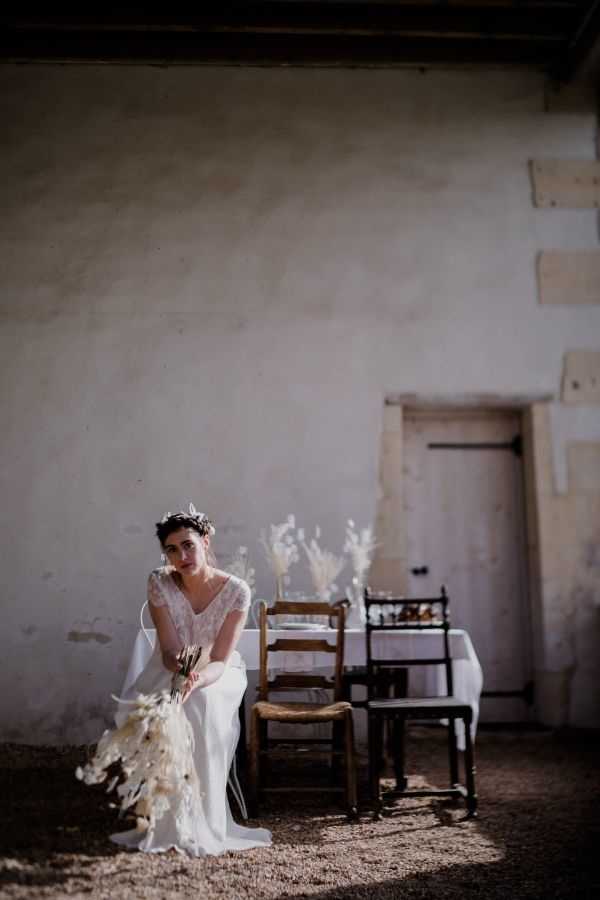 All these good vibes and inspiration come from the bond we developed between the participants which made the mutual trust grow.
In the end, if we can give brides one piece of simple advice – if you want a French inspired 1920s themed wedding, you can count on us!
1920s Themed Wedding in Grand Siècle Château Snapshot
1920s Themed Wedding in Grand Siècle Château Vendors
Photographer Simon Davodet | Planner & Styling Surprends Nous Events | Venue Tiphaine Nisse – Château de Canon| Florist Lilas Boheme | Dress Canopée Paris | Stationery Atelier Chichi Pompon | Accessories Ania K. | Hair Aïda Loum Karsenty from Joakim Coiffeur Barbier | Makeup Le temps d'une Peause | Cake Le Bab Paris | Hire Leslie et Marie | Accessories Marie Beth Créations