We are thrilled to be partnering up with Carey Hawkins, to bring you this bridal beauty routine. She shares all the tips she has learned while working in the beauty industry since 2004 and created a go-to guide for the soon to be bride.
Before you know it, your calendar pings with a reminder that it one month until the big day.  The days have flown past in a flurry of dress fittings, food tastings, table planning, and flower options.. when you realize that you have given little thought to your own preparations. Do not panic – there is still time to get that skin, body, and hair in shape.  Here is a quick 10 step guide to a bridal beauty routine to get you glowing and ready.
1. Skincare
However amazing your Make Up Artist is if your skin beneath the makeup is dry, spotty and not looking it's best – neither will your make up. To achieve the best 'glow' possible you would ideally start a skincare regimen at least up to 6 months before but you can make a difference in around 6 weeks.  Invest in a great serum and facial oil to get quick results.  Try Vichy Mineral 89.  Use a facial oil nightly for great benefits even if you have oily skin. Check out different brands for different skin types. I love Trilogy Rosehip Oil for all skins
2. Haircare
Don't make a last-minute dash to the hairdressers for a trim hoping your hair will come out looking swishy. Book in for regular trims and ideally have your colour topped up about two weeks to ten days before the wedding to allow your hair to settle. Invest in a great hair mask and if you are having an updo and need more volume start using a volumizing shampoo and conditioner, which will help your stylist.  We see good value and good results from the range L'Oréal Elvive Fibrology.
3. Body care
Most wedding dresses expose the décolletage, arms, shoulder, and back. Go easy on any fake tanning and ensure your skin glows in these areas by using a body scrub at least weekly and the evening before the wedding. Layer up with a body oil followed by a good body moisturiser. Try Kind Natured Shea and Macadamia Creamy Body Scrub
4. Self-Care
You are so busy dealing with others in the run-up to a wedding that your own wellbeing suffers. This has a massive impact on your skin and hair. Be kind to yourself, drink lots of water, exercise daily, eat well, invest in a good sleeping pattern and treat yourself to a massage, facial or whatever helps you to de-stress.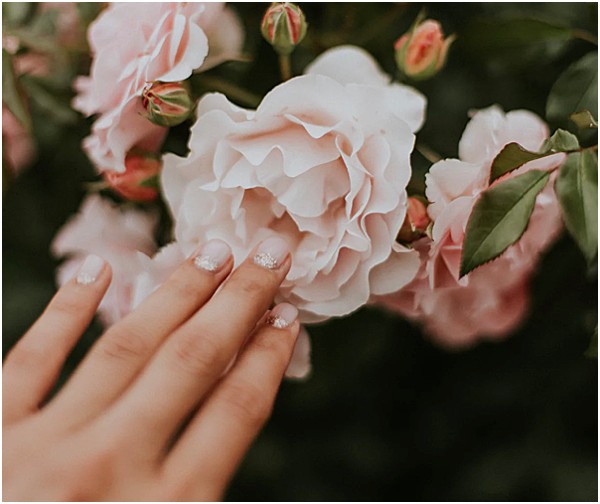 5. Nails
Start to invest in some manicures to get your nails looking their best.  Go careful with gels (until the wedding) to let your nails be their healthiest. A good hand cream and a nail oil massaged into cuticles every evening will be rewarded!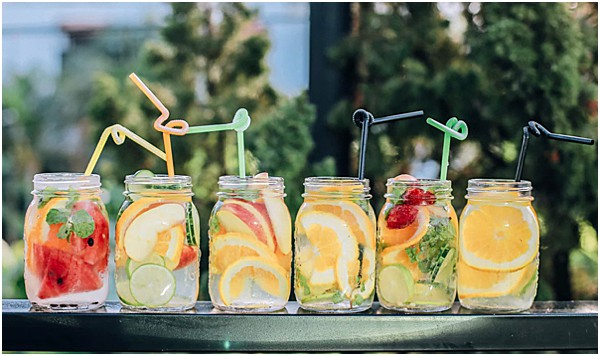 6. Hydration
That goes for water consumption (vital), moisturising skin (face and body) and hair.  Start from the inside by limiting caffeinated/carbonated drinks and sticking to good old water.  Try adding some fruit to your water.  A slice of lime or cucumber make it more enjoyable.
7. Vitamins
Nearly everyone can benefit their skin and hair by upping their vitamin/mineral intake.  The best way is through our diet, but you may need to supplement. An Omega 369 oil is a fabulous addition for your skin. Try Vertesse Omega 369 which is suitable for vegans.
8. Double cleanse
Ditch the wipes (good for the environment too) and spend an extra couple of minutes cleansing twice.  The first cleanse will remove your make up, the second the dirt on your skin.  Using your favourite cleanser and a damp flannel is a sure-fire way to get that wedding glow.  Stick to cotton wool if your skin is extra sensitive.
9. Be prepared
Spots, cold sores, your period or hungover.  Make sure you have a little kit on hand in case of any surprises a day or two before the wedding.
10. Watch out…..
Ladies beware! All this preparation can go out of the window when the evening before the wedding is warm, your friends have arrived, and the red wine starts flowing.  It is too easy to stay up late, drink too much and stay in the sun too long! All Bridal Make Up Artists see this regularly, so do get an early night, have a long bath and wake up bright and breezy and ready for the best party ever.
Carey Hawkins is a Make Up Artist and Hairstylist living in France and has worked with brides since 2004 as well as working on a wide range of films and TV.  She is a regular contributor to FWS and hand selected the tips for this bridal beauty routine. For more information visit: www.careyhawkinsmakeup.com
10 Ways to Jump Start your Bridal Beauty Routine Snapshot