With so many beautiful and romantic locations around Paris for a wedding, today's bride and groom choose to have their wedding under cherry blossoms around Notre Dame. With their family in attendance and assistance from Wedding Light Events, the bridal party took full advantage wonderous backdrops in the city of love, all captured by Brant Smith Photography.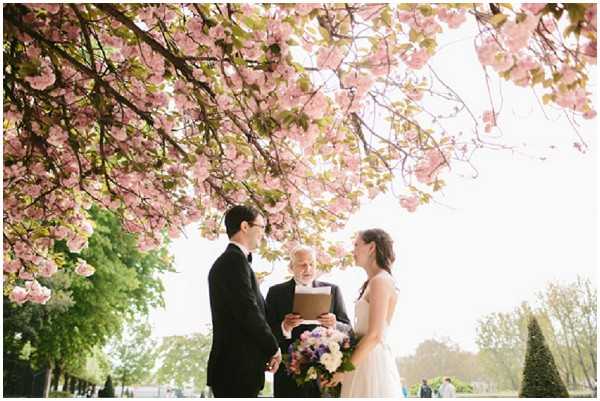 Brant: "The day started off with the bride and groom getting ready a few blocks from Notre Dame.  I then walked with the bride and her family along the streets of Paris, to the Notre Dame Gardens where the groom was waiting under the amazing cherry blossom trees for their romantic ceremony.
French Wedding Style Blog – Photography © Brant Smith Photography

Using the iconic architecture of Notre Dame we did a few shots in the grounds, before taking the Metro to the Eiffel Tower for some family and bride and groom portraits.  Cedric our driver, was waiting at the Louvre and before jumping in for a tour around Paris, we captured the happy couple against the dramatic silhouette. On the tour we went everywhere from the Tuileries Garden and finished up at Montmartre.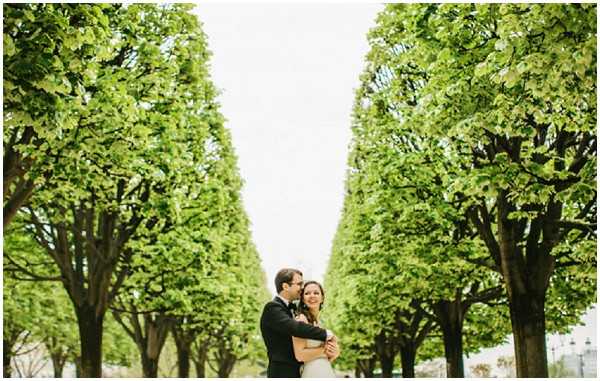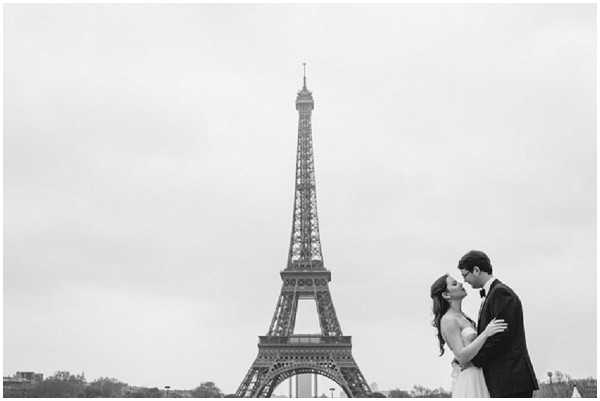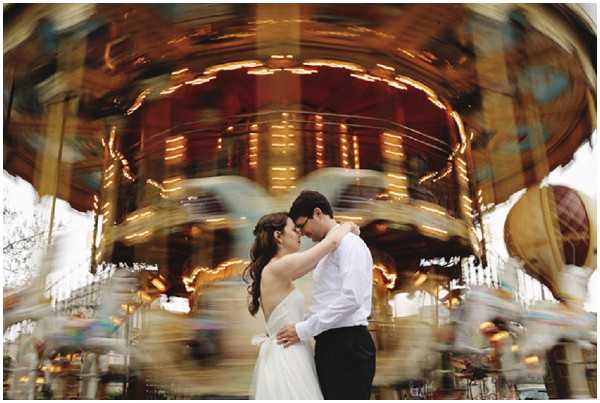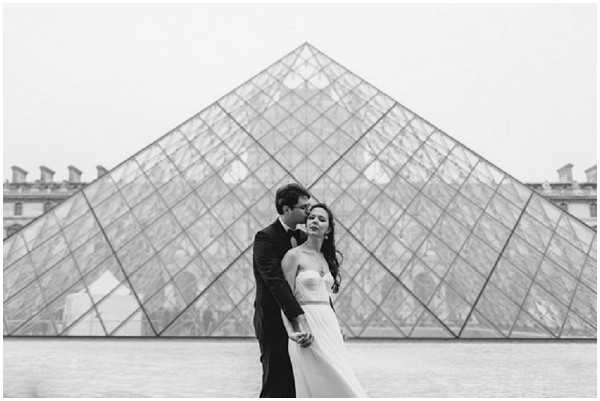 As you can see in a few of the images it rained towards the end when we were at Montmartre in front if Sacre Coeur.  But those end up being some of my favorite pics.  The bridal party then went onto celebrate with a intimate dinner at Pramil with just family."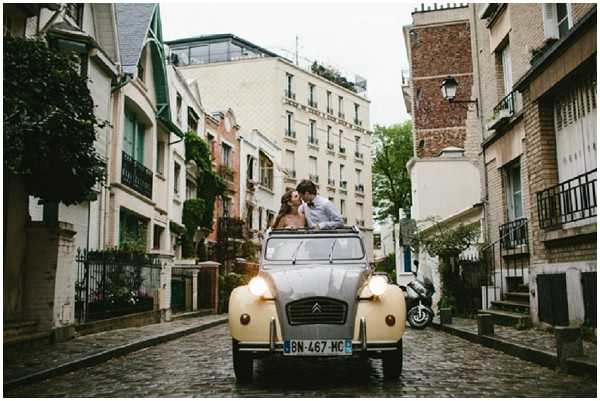 The brides Tatyana Mereny uk wedding dress is romantic and bohemian esq, but read her story about falling in love with THE dress and purchasing online; "I first saw my dress while just "window" shopping on Etsy and fell in love with it. I immediately contacted Tatyana to try to convince myself that I could buy my wedding dress online. I ended up buying a different dress because my parents liked it.
After a month and continuous conversations with Tatyana, I decided her dress was my dress. I somehow had the wedding dress moment without even trying it on. A few months later, I went to NY to try it on and have my measurements confirmed. Tatyana changed the back of my dress into a bow instead of a flower (I have a weakness for bows) and made a custom crystal belt for me. The whole experience was nerve wracking and great at the same time."
LOVE the rain shots!

Wedding Suppliers:
Wedding Photography: Brant Smith Photography
Brides Dress: Reddoll by Tatyana Merenyuk
Grooms Tux- Saks 5th Ave
Planner: Wedding Light Events
Car Hire – Cedrics Paris
Dinner: Pramil Restaurant
Hair – Cassi Smith
Apartment found on  Air BNB
Rings: Theo Schaar with Anschar Diamonds in Dallas
The bride did her own makeup.