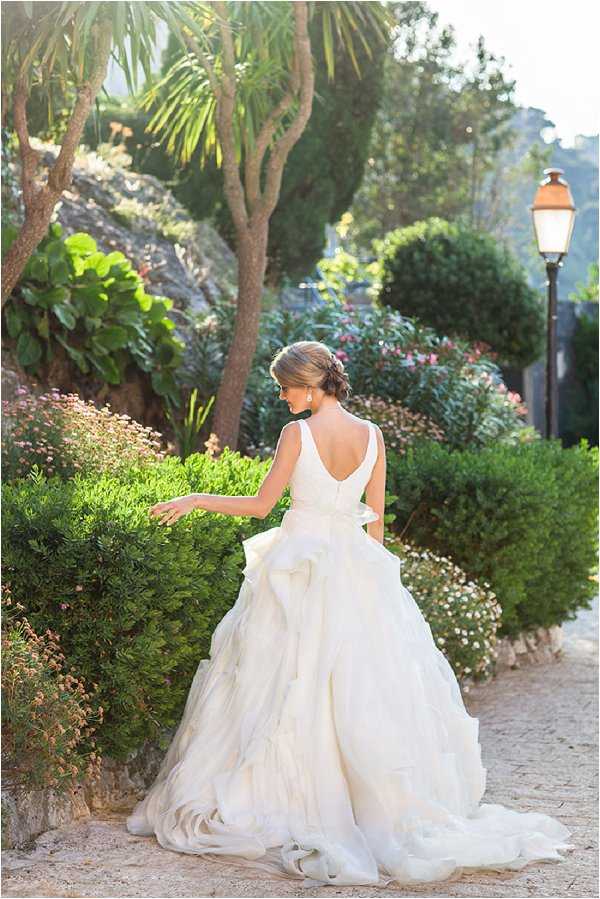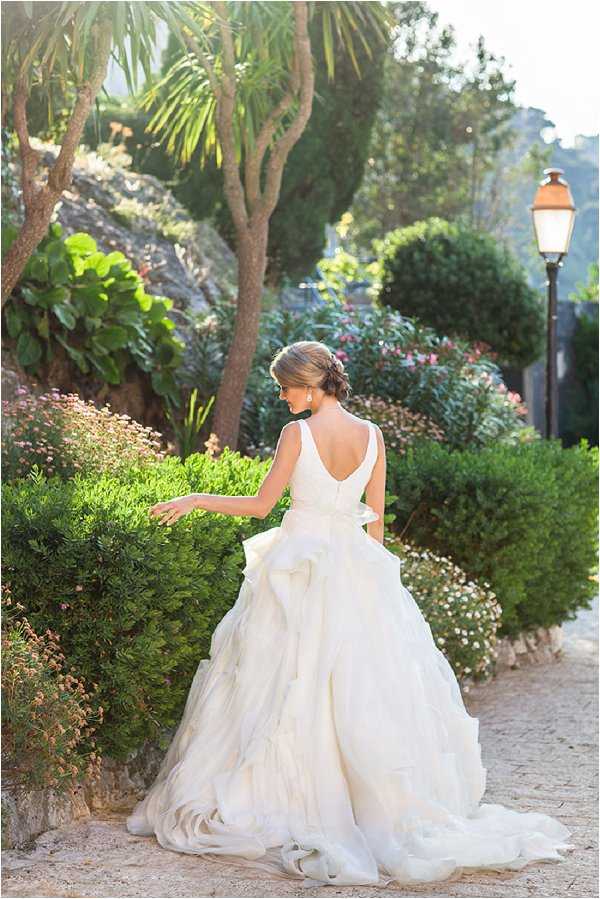 Have you ever been to Eze on the French Riviera?  If you are looking for a stunning wedding location, then it really is a dream and today's couple Daria and Igor thought so as they planned their dream wedding at Chateau Eza on the French Riviera.
The wedding captured by photographer Philip Andrukhovich is magical, as bride Daria sweeps like a princess through the streets of Eze in her couture Vera Wang wedding gown looking for her prince Igor.  The two marry overlooking the coast of the French Riviera, in a truly stunning setting!
Bride Daria takes us through their wedding vision:  "We dreamed about intimate wedding. We wanted ceremony, wedding banquet with family and several days of vacation. 
We love so much quite and picturesque places and also we love France very much. Every year we come in Nice and spend a month traveling around the Cote d'Azur.
When I have read about Eze village I immediately fell in love with it, as it is ancient town on a high mountain that sunk into our souls.
On the day of the wedding my favorite moment was breakfast with stunning views and morning walk.  It was such a sense of anticipation and excitement of the day ahead.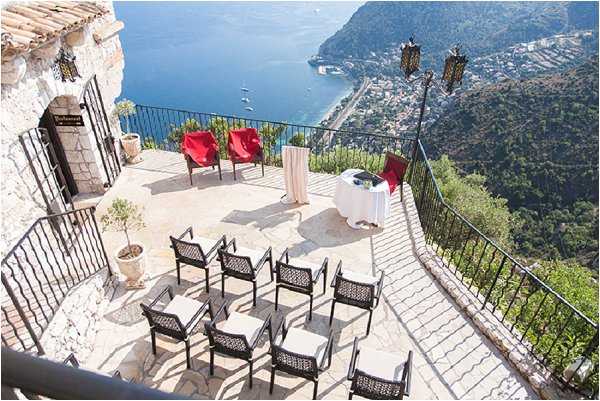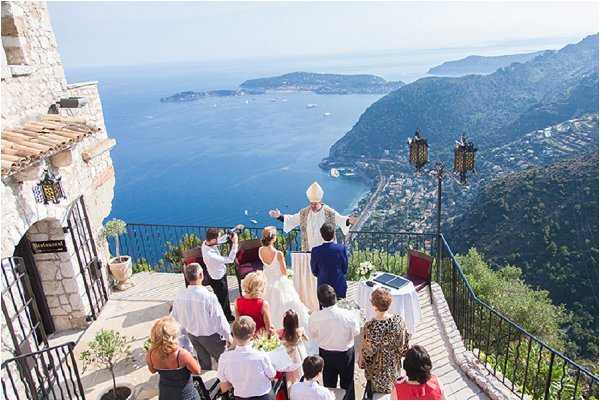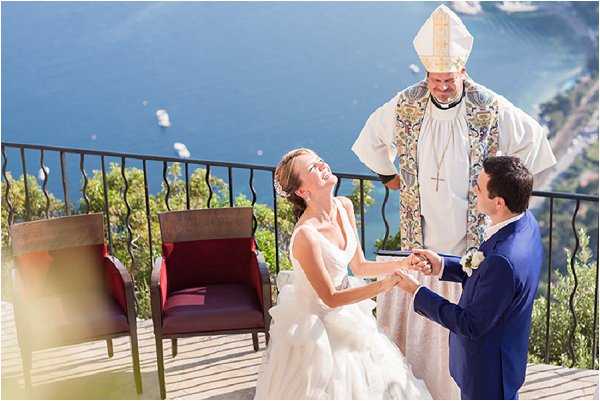 For Igor his favourite moment was the Pastor, he was very lovely and  really colorful.  Also the food was amazing.
Our advice to other couples planning your wedding in France, to take/ hire a wedding planner.  The best time for ceremony is evening, because it is not so hot. If your chosen venue is picturesque, you can think ahead as the wedding decor is not so important. Also, if it is French Riviera you need always have a water for your guests!"
Wedding Suppliers:
Wedding Photographer – Philip Andrukhovich |  Wedding Videographer: LoveStory Mariage |    Wedding venue – Chateau Eza |   Wedding dress – Vera Wang |   Groom's attire: Indever |