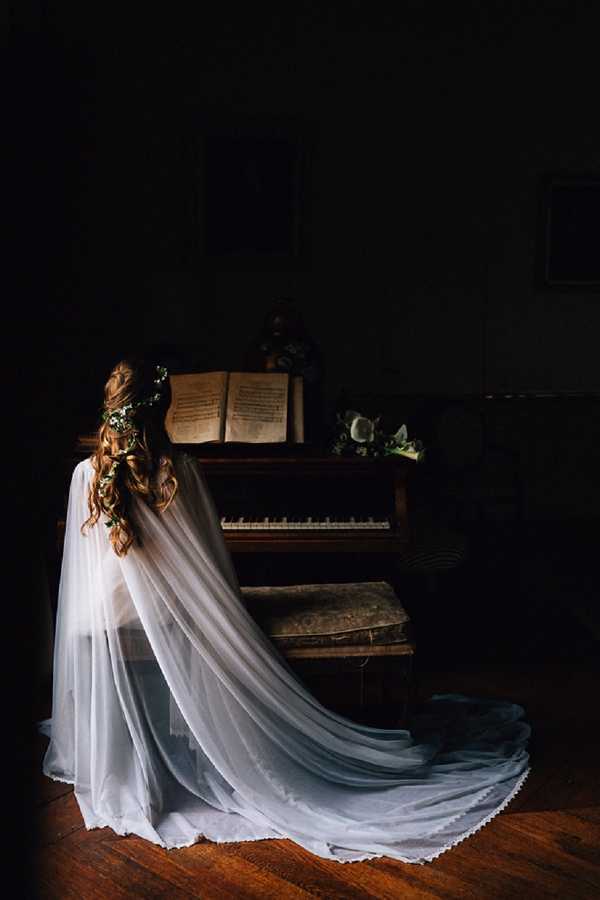 Happy Tuesday lovelies, to wrap up this gorgeous month we are whisking you away to the Gers department of Southern France for this Chateau de Caumont wedding inspiration shoot.
Featuring timeless wedding hair inspiration from FWS vendor Annette Carr, who is a registered wedding hairstylist with over 25 years of experience. Annette offers a fully tailored wedding service for brides and wedding parties. "I love to keep up with what is current and trending in bridal hairstyling, whether it's Classic, Bohemian, Retro or Vintage…. Listening carefully I will work with you to create your look."
The shoot also included a vine flower crown from florist Amy Tymon and subtle bridal makeup with a pop of colour on the lips from Deb Stewart, this sentimental wedding inspiration shoot is a great example for anyone wanting something utterly romantic and a little different for their destination wedding.
There to capture every detail was talented photographer Pattie Fellowes who will also be walking us through this Sentimental Chateau de Caumont wedding inspiration shoot today…
"The photo shoot took place at the stunning Chateau de Caumont in Gers. This historic Renaissance chateau and its beautiful gardens charmed us with its mysterious yet welcoming character. Resembling a Sleeping Beauty castle, the beautifully restored chateau became the perfect venue for our project. For the photos, we used the bridal suite, the Roman-styled saloon, the staircase, the courtyard and garden."
"Our idea was to create a sentimental wedding look, and to achieve it in an organic way. To do so, we used vintage objects, seasonal flowers and local businesses. We were looking for beauty in forgotten and simple objects."
"A talented local jewellery designer made a jewellery set inspired by meadow flowers. We opted for another colour pop – red jade earrings and an oversized ring, complemented by a silver floral bracelet."
"The local make up artist, Deb Stewart, helped with a beautiful nude make up, with a red lips accent. To balance the colour, we added red nails and toes."
"A friend offered to dig out of her wardrobe a long-forgotten vintage wedding gown from the 70's. We loved the idea of reusing grandma's beloved dress. Especially that its beautiful lace, bohemian style and long cape reflected the current wedding fashion trends. Using also grandma's ruby engagement ring, we added a sentimental value to the bridal look. We love the idea of re-loving the precious objects, now rediscovered."
"Using seasonal garden and meadow flowers was crucial for our style. We love the idea of using what's available rather than farmed. Luckily it was rose season, and Amy Tymon used roses for the floral and candle arrangements. For the bridal bouquet Amy used white lilies from her garden, which added the extra vintage feel to the bridal look."
"One of our special features was a real flower, jasmine hair vine, hand-made by Amy. A talented local hairdresser, Annette Carr, tied it precisely into Lucy's long, curled hair, creating a bohemian look."
"All wedding stationery was hand-made by a talented local artist Anna Ramsay. Anna used real meadow flowers and foliage to print the cards with their unique designs."
"Instead of a traditional wedding cake, we chose the French special – macaroons, made by Le Petit Coquin, Chocolatier et Pâtissier. In red, white and green, served on a log tray, they looked especially delicate and natural."
"For the photographs I decided to make the most of the natural light inside the chateau, which created dramatic chiaroscuro effects. To highlight the vintage and sentimental look, I opted for deadpans and dis-attachment of the subject, to evoke even stronger emotion. It happened to be a rainy and dark day, but I was happy to photograph in the rain to show it can look beautiful too."
"We hope that this story will inspire some couples in looking for beauty in simple, everyday or vintage objects."
We just love this vintage bridal look, for even more inspiration why not check out our array of wedding inspiration boards here.
Sentimental Chateau de Caumont Wedding Inspiration Snapshot
Wedding Vendors
Venue: Chateau de Caumont | Photographer: Pattie Fellowes | Hair: Annette Carr | Make Up: Deb Stewart | Florist: Amy Tymon | Stationery: Anna Ramsay | Accessories: Caitlin Harper | Cakes: Le Petit Coquin, Chocolatier et Pâtissier | Model: Lucy Barber