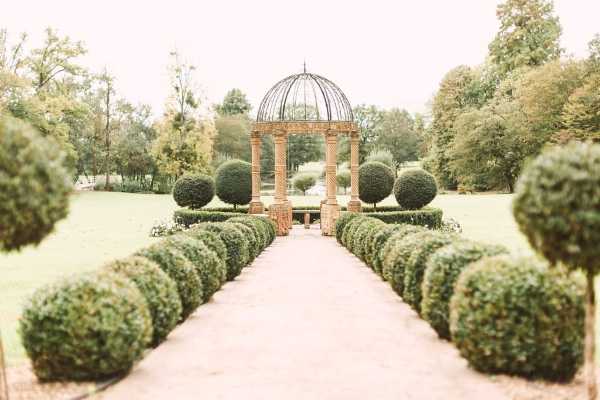 Unmatched Elegance: Say 'I Do' at Chateau Challain, France
Good Morning FWS Readers and happy Monday! Can you believe we are halfway through April already? Today we want to share with you a Romantic Wedding at Chateau Challain which is one of FWS approved vendors. Located in Central France this beautiful castle is perfect for a fairytale French wedding. Bringing elegance and creativity to this wedding, Storybook Weddings and Events have created the most stylish wedding for your modern couple. We love everything about this romantic wedding and are so excited to share the images by Christina Sarah Photography with you. So let's get to the details…
Christine's first trip to Europe was for a year long study abroad adventure in Brighton, UK. She was studying British literature and bumped into Jared while studying one evening in the library. He was originally from London but was studying at the Brighton University as well.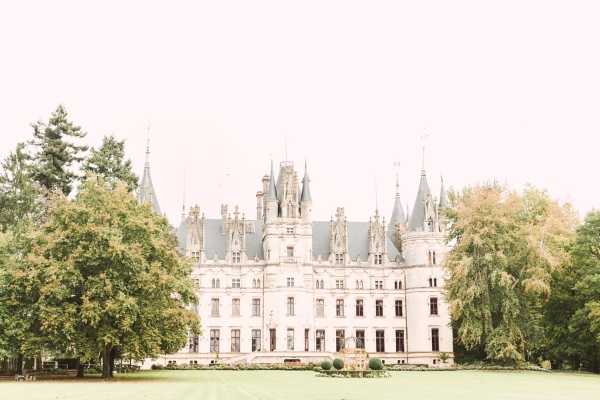 They struck up a conversation about their upcoming holiday plans during the study break, and discovered they were both going to Paris! They exchanged numbers and ended up exploring both Paris and Versailles together for 6 days. They discovered amazing restaurants, beautiful art, a concert at Sainte-Chapelle, walks along the Seine, and of course a romantic spark.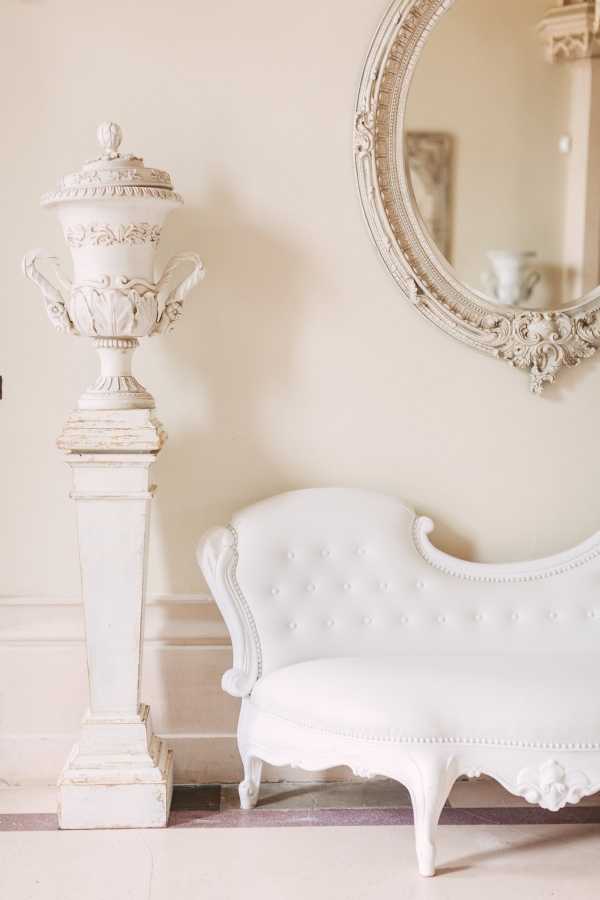 After their trip it was the beginning of a romantic relationship and they then went on to fall in love. Jared said she was the one, from the moment she unapologetically ate (and did not share) a dozen macarons in one sitting while sitting on a bench outside of Laduree.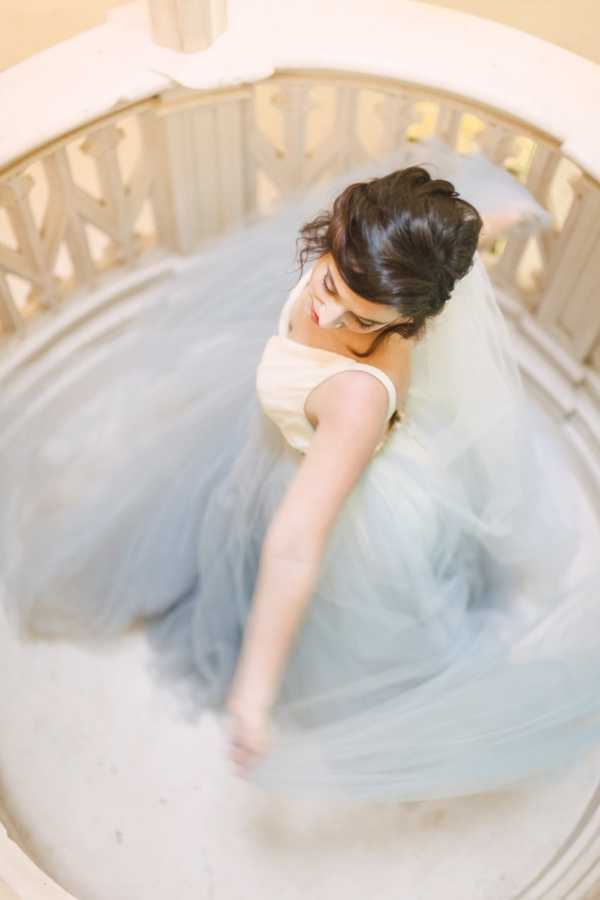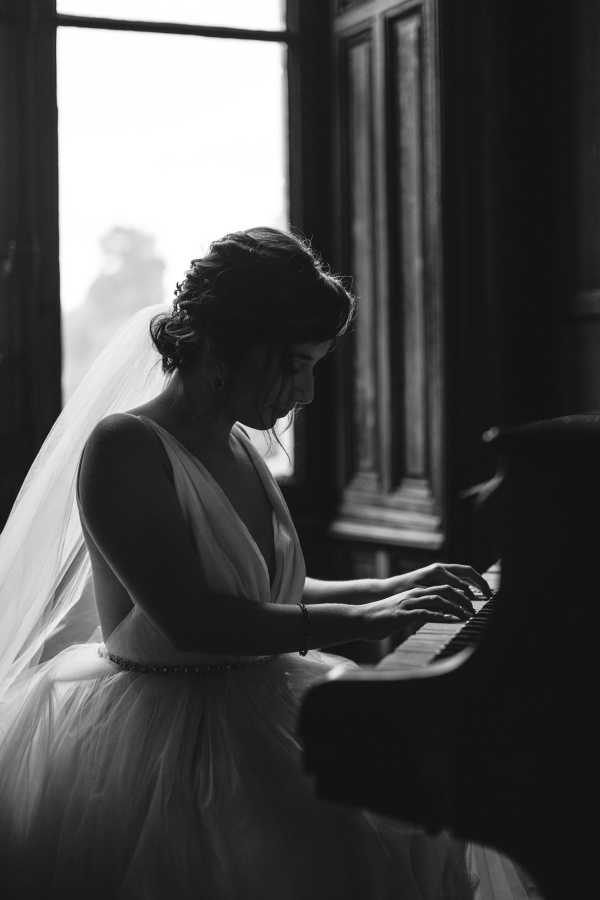 Over the next several years there were many trips back and forth after Christine returned to Chicago after her study abroad was complete. Finally, Jared made the move and came to Chicago to pop the question. It only seemed fitting that they return to France to celebrate!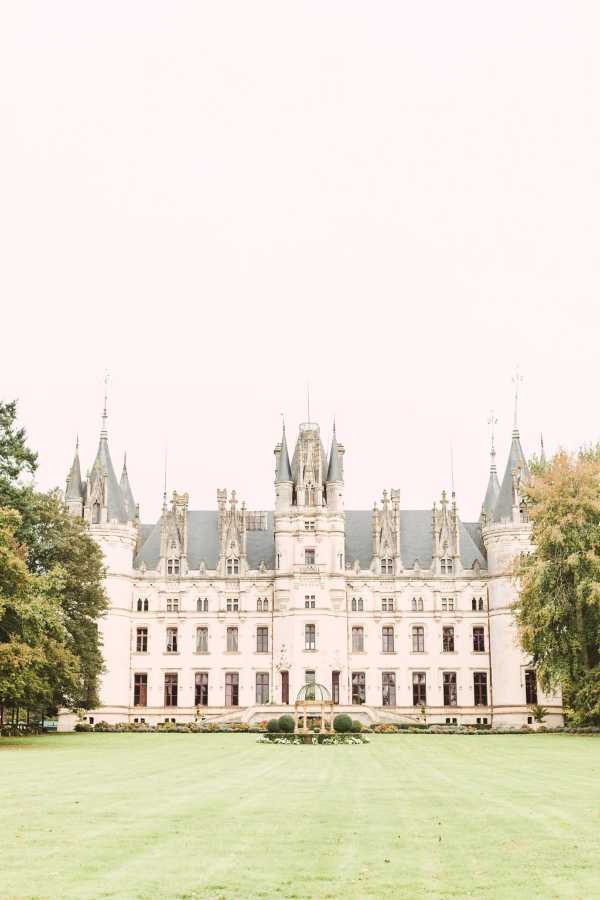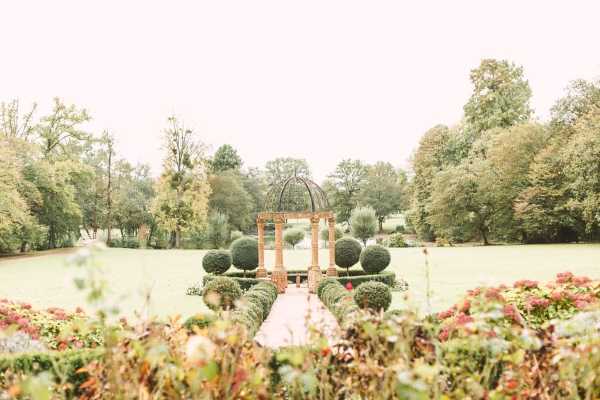 Chateau Challain is in a quaint town in the Loire Valley. It is surprise when you go through the farmland and vineyards and suddenly turn the corner to such a magnificent chateau! Their guests all stayed and shared in the wedding festivities on a beautiful fall day.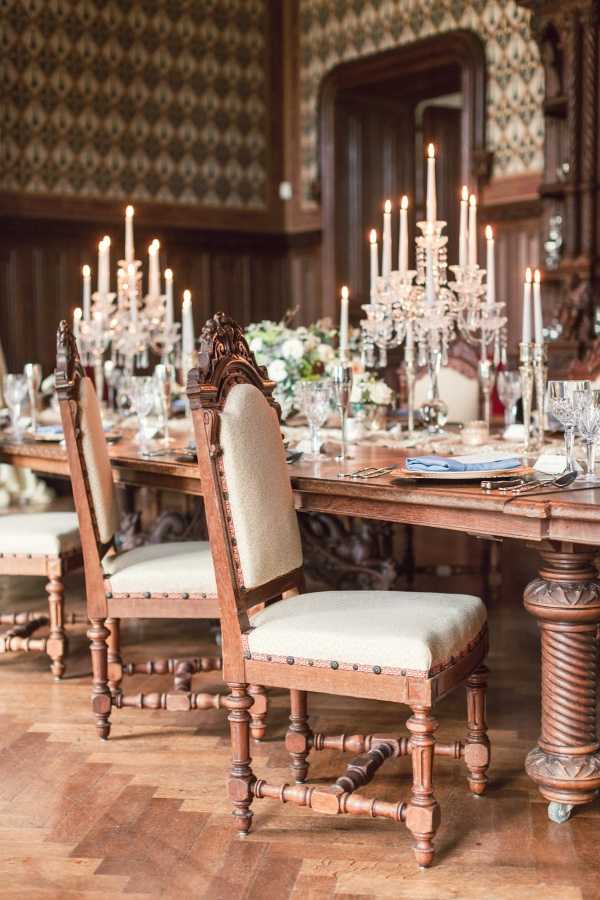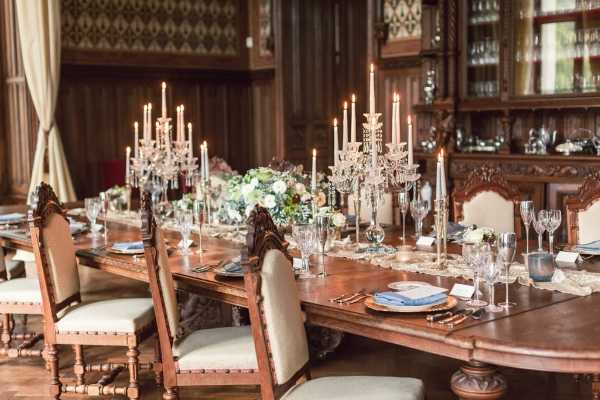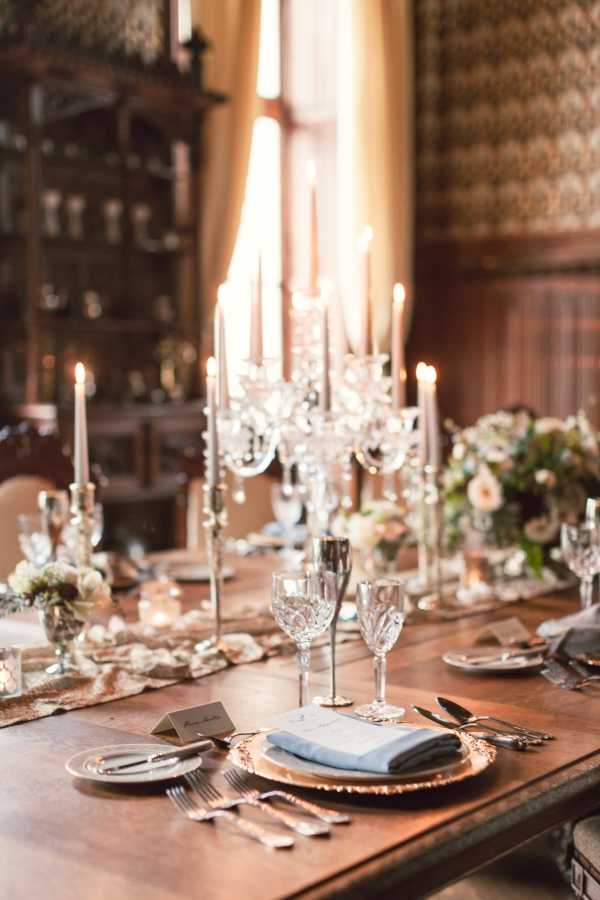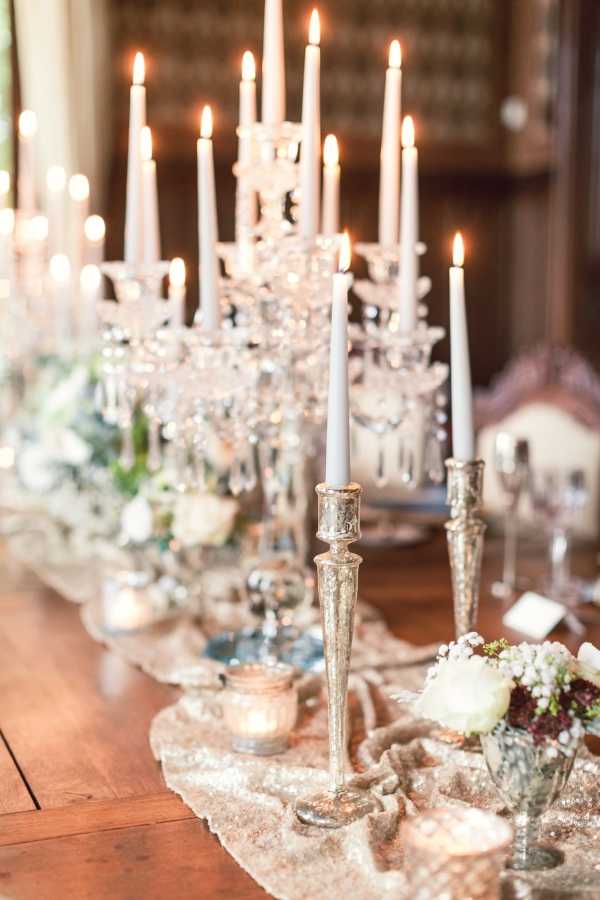 Their intimate affair was in the great hall and was inspired by the dark woods contrasting with the dove grey and light blues that were enhanced by Christine's stunning pale blue Alyssa Kristin gown.
Congratulations to both Christine and Jared, we wish you many happy years together. We want to say a huge thank you to Storybook Weddings for sharing these incredible images captured by Christina Sarah Photography.
Romantic wedding at Chateau Challain Snapshot
Wedding Vendors
| Brides Dress Alyssa Kristin | Venue & Florist Chateau Challain | Grooms Outfit Black Tie Formalwear | Photographer Christina Sarah Photography | Planner Storybook Weddings and Events | Stationery Studio M Creations | Decoration BBJ Linen |