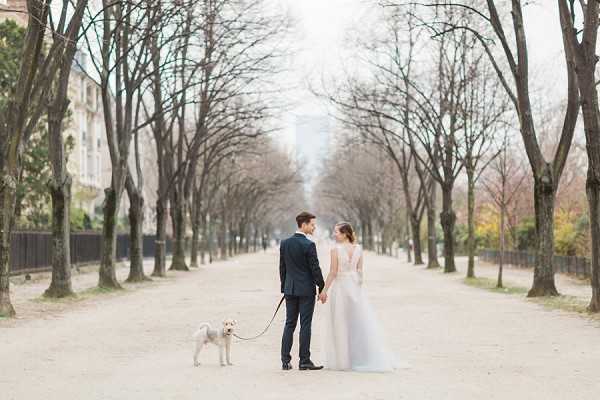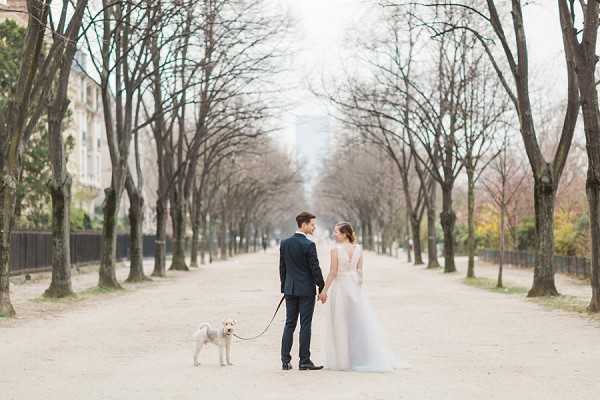 Morning lovelies, WARNING… cuteness over load in today's romantic Eiffel Tower anniversary shoot! Our gorgeous bride and groom Andrew and Ann brought along their sweet pooch Corbu to their couple shoot, it certainly made for a cute set of images!
Chloe Luka Photography captured these three perfectly as they all strolled around Paris very early one morning in the most elegant attire. Ann, our very talented bride, actually made her first dress herself and rented her second short gown from Rent the Runway which made for a wonderful outfit change during their photo session.
Do you fancy a romantic photography session in Paris? There are so many options to choose from… Why not elope to Paris with your one and only or head off for a romantic weekend before your big day and squeeze in an engagement shoot or if you love the idea but are already set on a wedding elsewhere why not head to Paris for your first year wedding anniversary, it is paper after all. Print some of your gorgeous images and gift them to each other as your perfect anniversary gift.
I shall now pass you over to Chloe who will be walking us through today's shoot…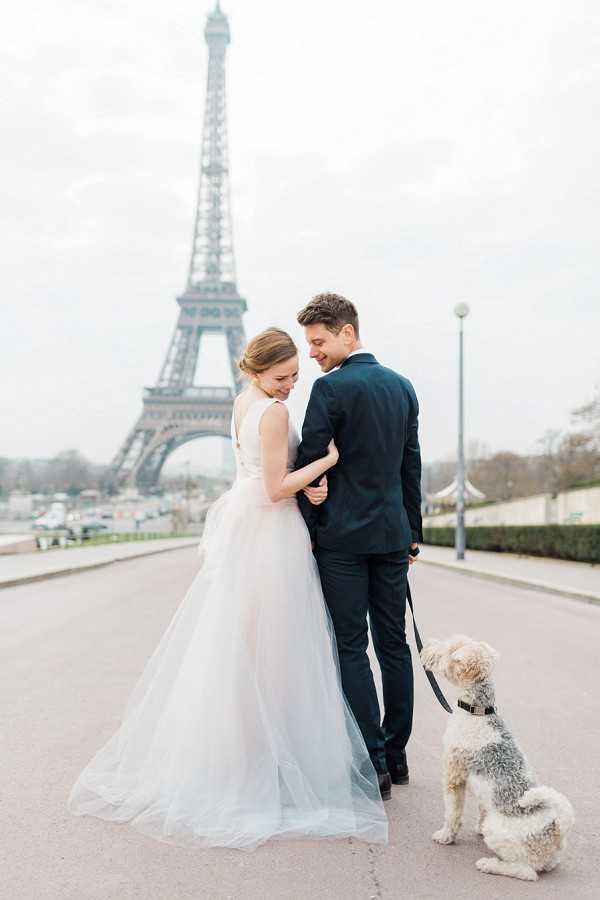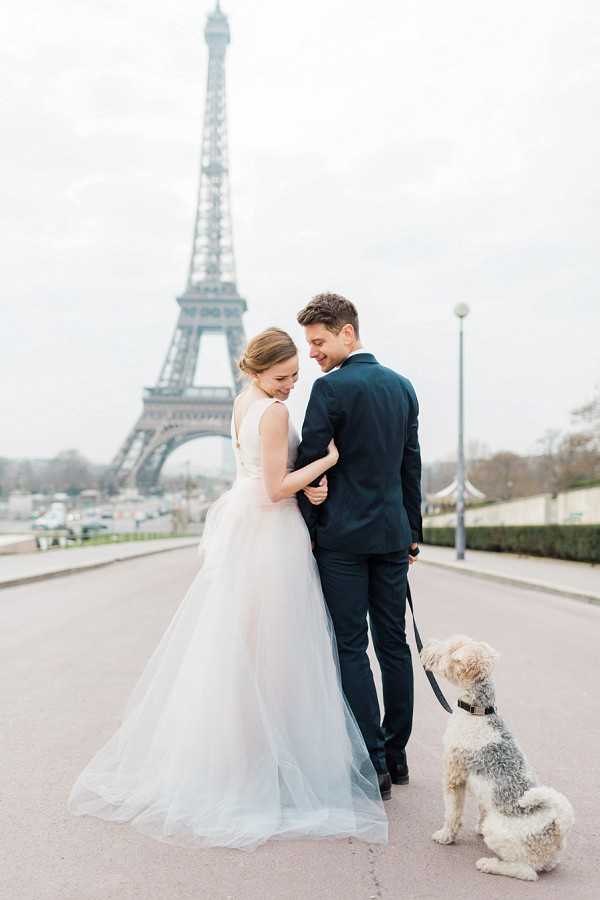 "While overseas to shoot a wedding in England, we flew to Paris, France for a few days to meet with our fabulous couple – Andrew and Ann – to capture anniversary photos for them at The Eiffel Tower and The Louvre."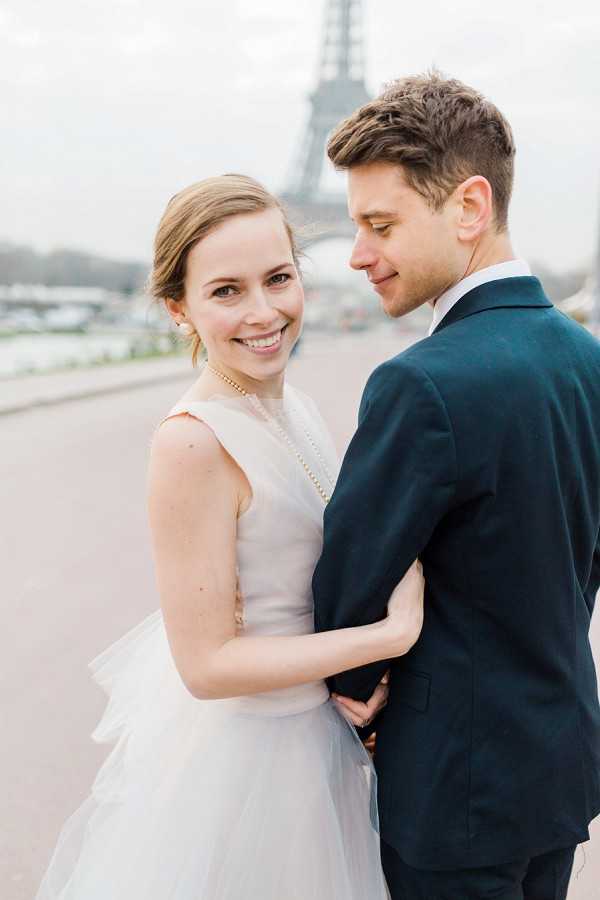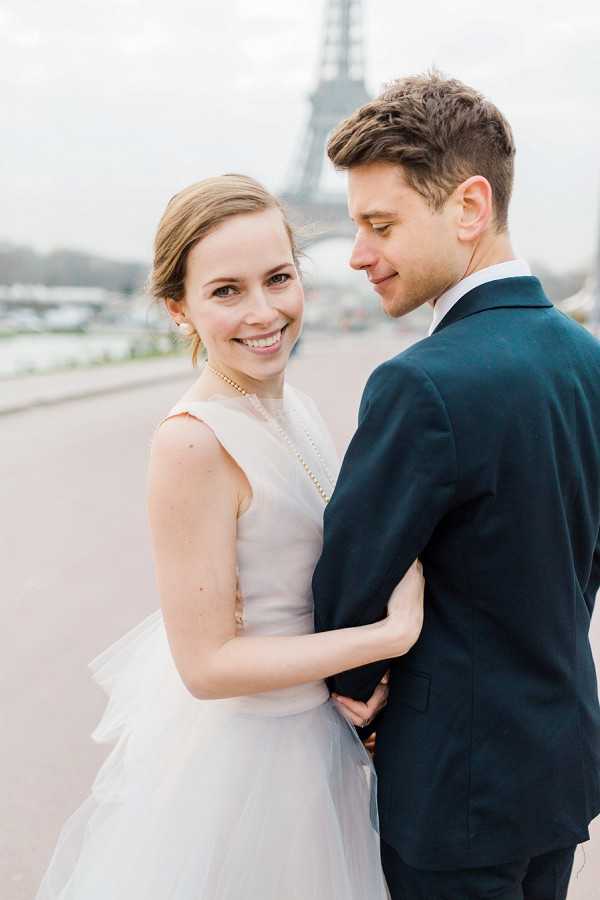 "A special guest accompanied them as well – their adorable dog Corbu (named after the famous modernist architect Le Corbusier) came along with us, and even had a special bag to ride in when we took the metro to the Louvre Museum for part 2 of our shoot."
"Ann and Andrew have been living in Paris for a year, after moving there to continue their work in design and photography. This incredibly talented duo were both architecture majors in college, and their work in graphic and website design is amazing. I was so honoured to document their love in the most romantic city in the world."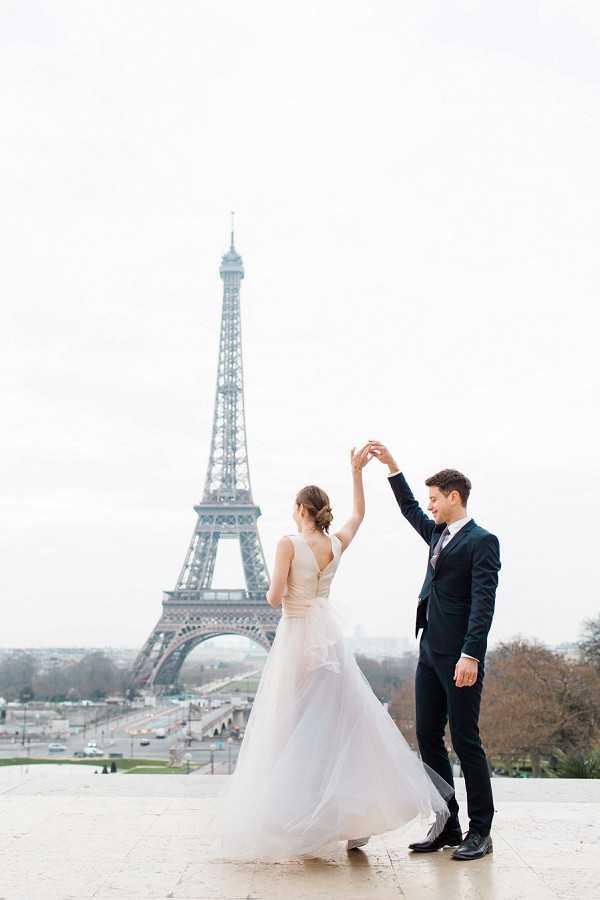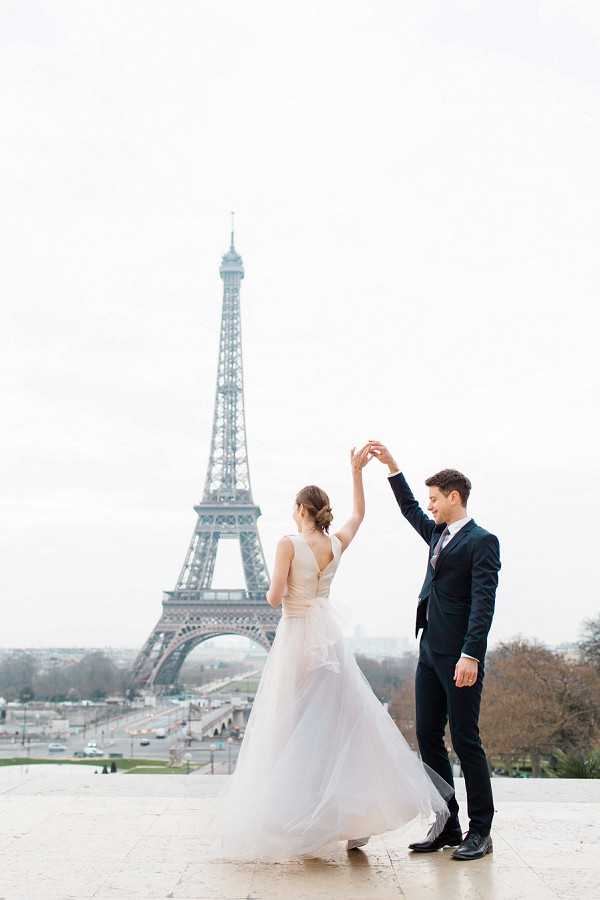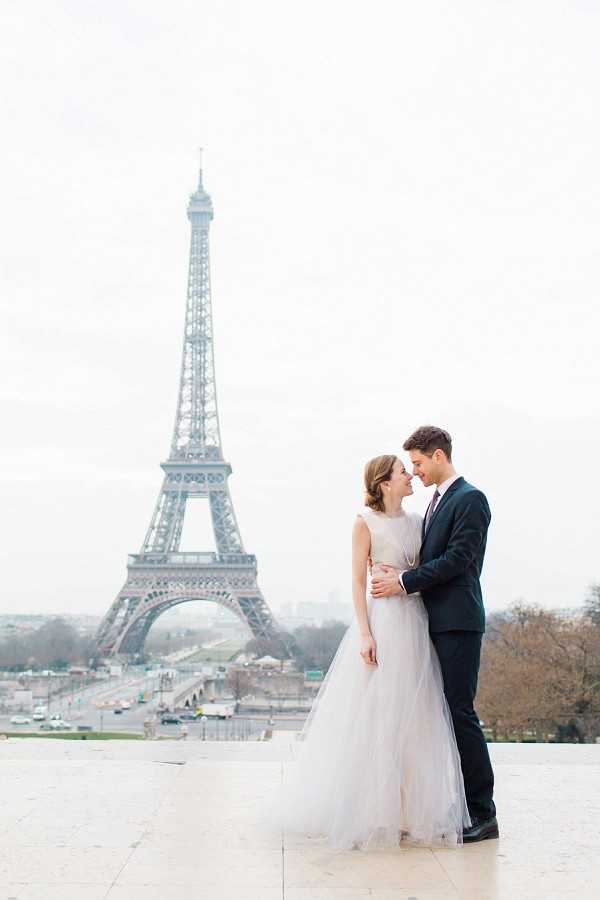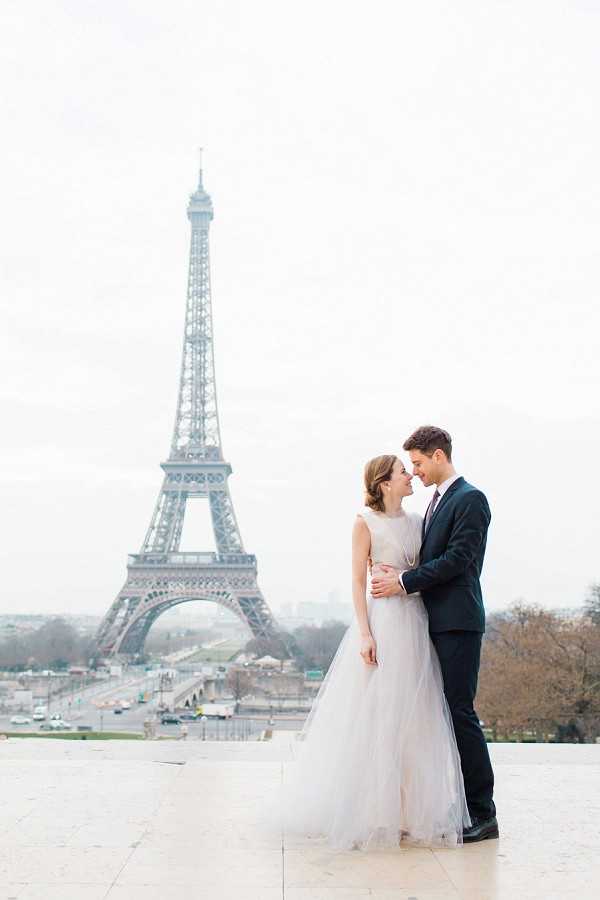 "We met at 4am to beat the crowds, and the early wake-up call was worth every minute! Andrew showed up in a classy and stylish suit, while Ann changed into her stunning hand sewn dress. The blush and blue masterpiece was inspired by Pantone's colors for spring: rose quartz and serenity. The flowing tulle was the perfect romantic counterpart for Andrew, and it was held together by a brooch from Ann's grandmother. The soft texture of Ann's dress served as a picturesque contrast to the architecture of the Eiffel Tower."
"Ann changed into another jaw-dropping dress for the second half of our session, and its detail and open back were a perfect compliment to the architecture backdrop of the museum. This beautiful couple celebrated their anniversary against the timeless backdrop of some of Paris's most iconic sites, and it was a joy to document each moment!"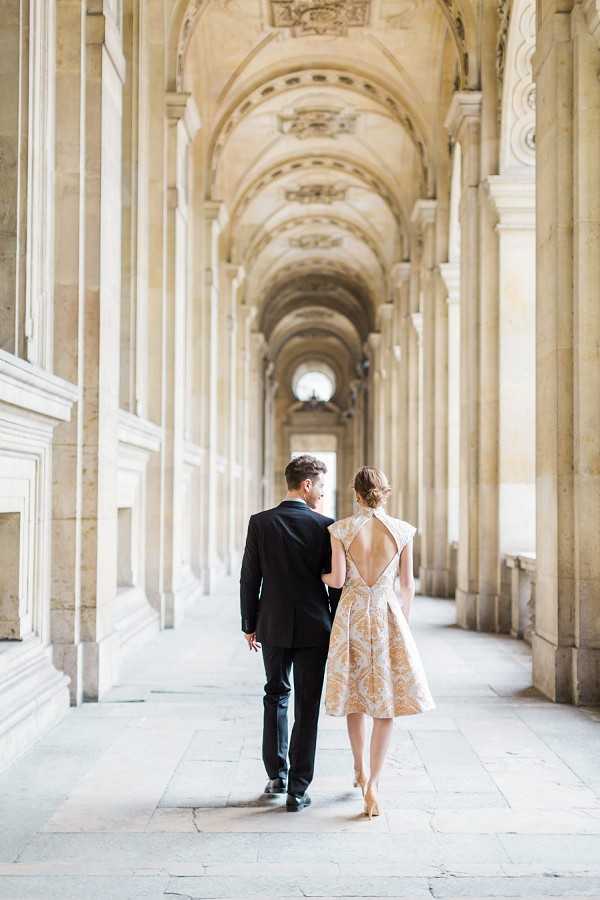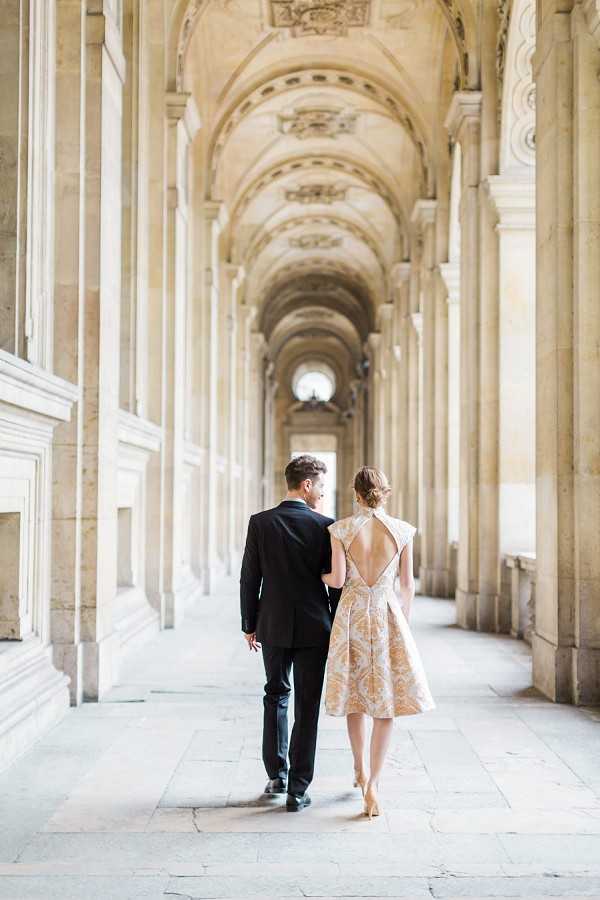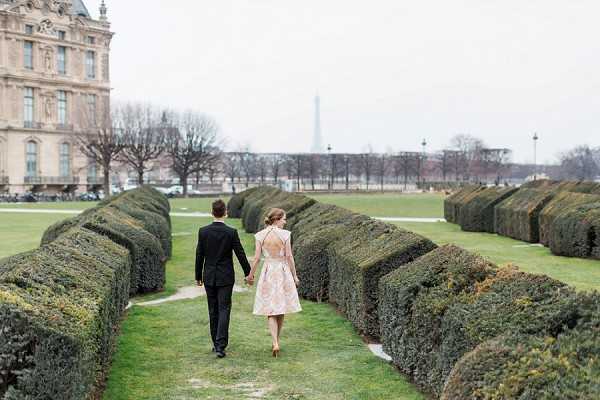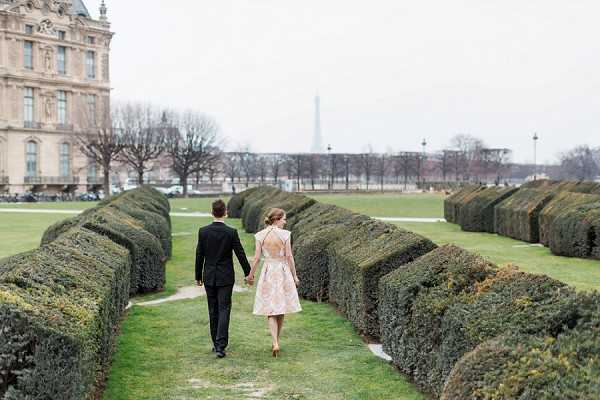 For even more Parisian inspiration click here.
Romantic Eiffel Tower Anniversary Shoot Snapshot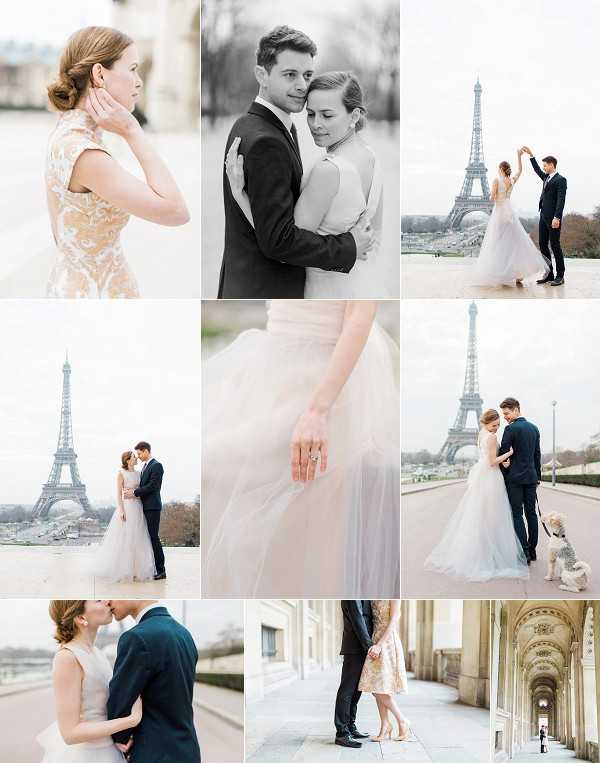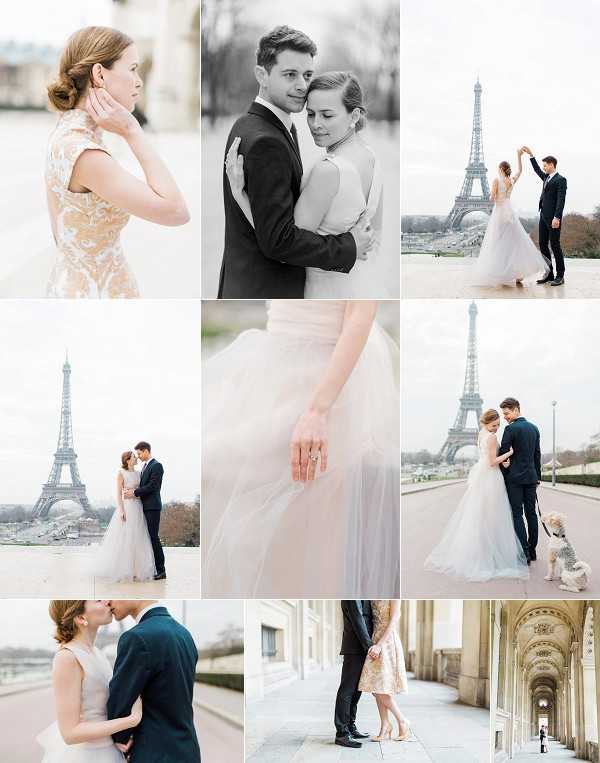 Wedding Vendors
Photographer: Chloe Luka Photography | First Dress: Bride made by hand, Ann Lang | Second Dress: Rent the Runway
Save
Save