Happy Thursday, we are almost at the end of the week, today we are sharing this Romantic Chateau Smith Haut Lafitte Wedding located in Bordeaux. What is better than getting married in a France vineyard? So traditional and this can be the perfect place for an outdoor wedding. The couple featured in this wedding chose for a catholic ceremony in a local church, the design of the wedding was created by the amazing Awardweddings team Clémentine Ward and photographed by Mark Ward. We also have FWS vendor Carey Hawkins creating this bride's look. So let's get into the details…
Introduction
Today we are taking you to the world famous vineyard in Bordeaux, Chateau Smith Haut Lafitte, with a lovely British couple, Kathryn and Ed who got married there in May 2018.
Chateau Smith Haut Lafitte
Kathryn and Ed had spent a lot of time in Bordeaux and decided to tie the knot in the area. After searching for the perfect venue, they settled on Chateau Smith Haut Lafitte. They loved the settings and obviously the wine too!
Chateau Smith Haut Lafitte wedding – A catholic ceremony in the charming local church
They celebrated their union in a catholic ceremony in the local church before coming back to the venue for the rest of the day. Organising a church ceremony in France is not the simplest task when you are not a resident… A local French speaking planner will definitely be of great help to liaise with the church representatives and get all the administrative papers done.
Kathryn and Ed's service was led by a wonderful and kind-hearted priest who really gave a magical service!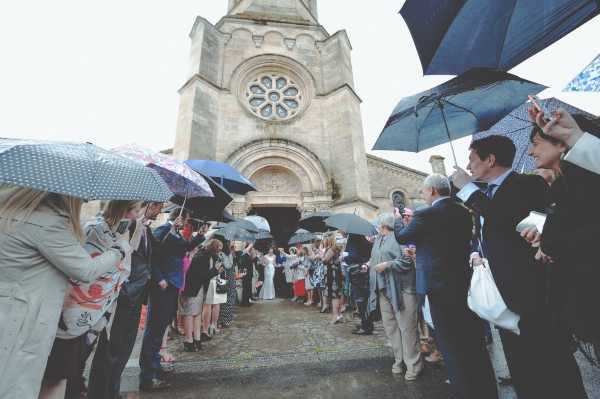 Chateau Smith Haut Lafitte wedding – Celebrating in the vineyards
They had hoped for an outdoor wedding but it didn't quite turn out this way as it rained for a large part of the day. The sun came out at sunset though, for some lovely shots under the unforgettable golden light. As we say in France, "marriage pluvieux, marriage heureux"! This was truly the most jolly and beautiful wedding with a wonderful atmosphere!  
"The weather is one thing you can't control on the day so make sure you always have a great back-up plan." Says Clémentine."My couples are often disheartened just thinking about the rain on their day, but I always remind them that their guests don't have the opportunity to visit the interiors of these amazing venues, so it's actually a real treat for them!"
In Kathryn and Ed's case, their cocktail reception was held in the wine barrel reception room and the guests had the opportunity to do private visits of the incredible cellars. How special is this?!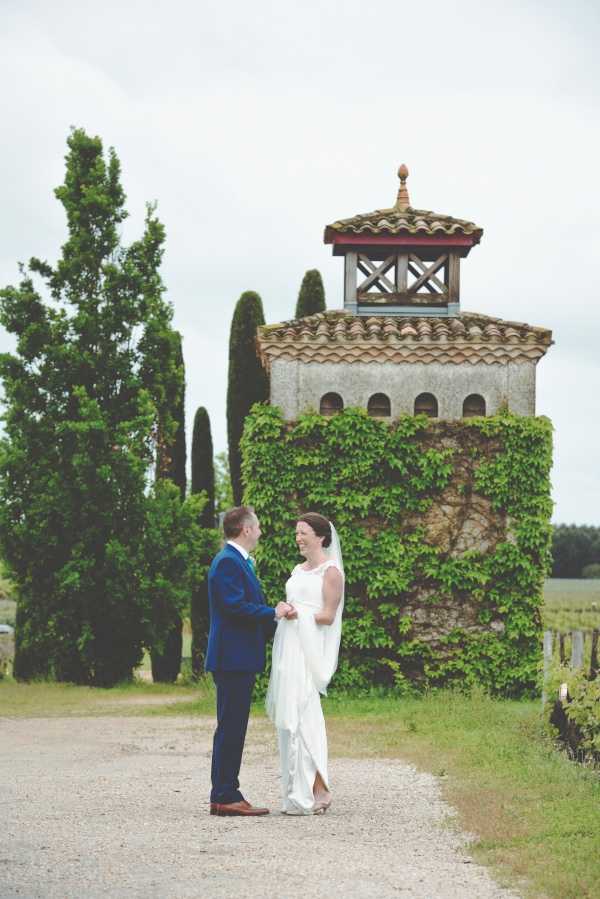 Chateau Smith Haut Lafitte wedding – An elegant spring wedding
The couple went for an elegant styling for their day, mixing beautiful spring blooms and vineyard decorations such as magnum wine boxes for the dinner table centre pieces.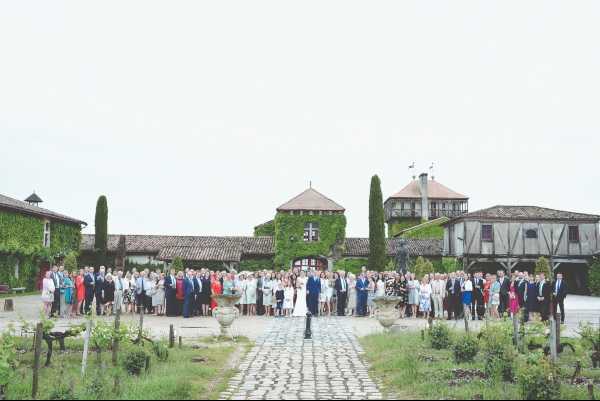 A delicious French meal
Bordeaux has definitely a lot to offer with all its amazing catering companies! Kathryn and Ed went for a four-course meal with lobster for starter, beef for main, cheese and the amazing French traditional wedding cake, croquambouche!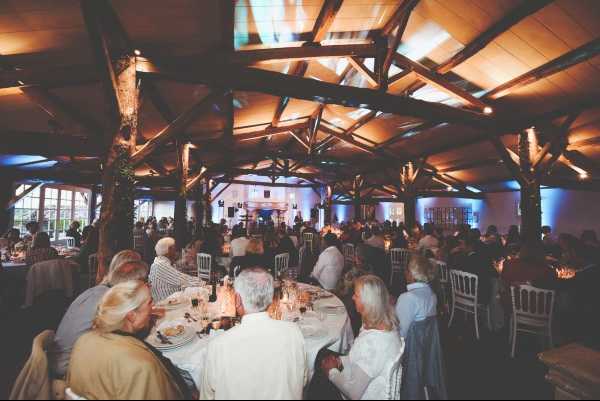 Great entertainment
The team of suppliers were all local, except the live band. Kathryn and Ed chose a London based live band. A jazz trio animated the cocktail reception and a seven-piece band set the dance floor on fire after dinner!
The day was such a great success; the atmosphere was absolutely wonderful for the couple, their 140 guests and the team of suppliers! "Awardweddings did an amazing job handling complicated arrangements in France. Clementine was exceptionally efficient at managing the whole process, from the catering, through to decoration and entertainment, and most importantly organised a beautiful church celebration. Mark took stunning photos, he has great eye and is extremely passionate about his work. They make a fantastic team and we really enjoyed getting to know them." Say Ed and Kathryn about their day.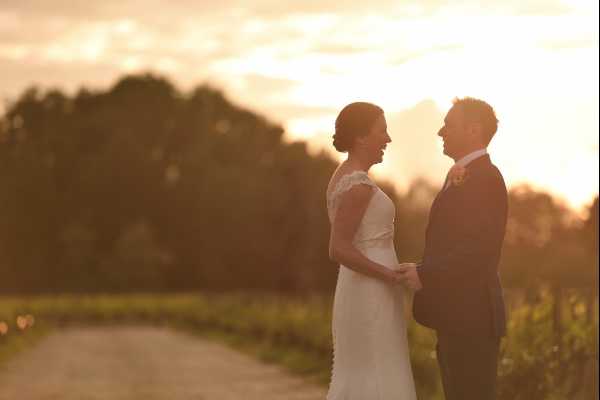 Useful tips from the couple
1. Map your preferred wedding location and think about transport and accommodation before looking at any venues!
2. Offer guests a range of plane, train and car travel options to maximise attendance!  
3. Put on a party the night before, not the day after, the wedding. Welcome drinks are a winner – it gets everyone in the mood and requires limited admin and budget, relatively speaking. 
Romantic Chateau Smith Haut Lafitte wedding Snapshot
Wedding Vendors
| Venue Chateau Smith Haut Lafitte | Planner Clémentine Ward | Photographer Mark Ward | Wedding dress Sassi Holford | Bride's shoes Emmy | Make-up artist and hairdresser Carey Kawkins | Groom's suit Richard James | Groom's shoes Loake | Flowers Herbes Fauves | Decorations/stylist Clémentine Ward | Caterer Maison Dulou Traiteur | Music The London Function Band |