We're off to another beautiful area of France today; Languedoc Roussillon for a relaxed chic wedding at Chateau Les Carrasses. Situated in the south of France, Languedoc Roussillon stretches from Provence to the Pyrenees mountains and the border of Spain.
Grace and Joe wanted to celebrate their love by spending a relaxed day with their family and friends, they enjoyed great wine, delicious food and great entertainment by Pete McGrane and band Truly Medley Deeply.
We love Grace's elegant gown which she paired with a beautiful bridal bouquet created by wedding florist Laurent le Fleuriste. We'll now pass you over to photographer Kerry Morgan who will be walking us through G&J's wedding at Chateau Les Carrasses…
Grace and Joe decided on the glamorous Chateau Les Carrasses for their wedding in the south of France. The chateau is in Languedoc Roussillon and has a real WOW factor. Up to 120 wedding guests can be accommodated here. Surrounded by vineyards with stunning views it is the perfect place to celebrate with friends and family. Grace and Joe's big day wasn't blessed with the usual clear blue skies often found here but they made the most of their day and didn't stop smiling.
The girls and the guys were getting ready in different apartments, so I paid both teams a visit. The guys were frantically getting on ties and shoes whilst sipping Christel and the girls were dancing around excitedly while having a little brunch.
The ceremony was conducted in the marquee, as rain was threatening. But the rain stayed away. The ceremony was conducted by Ray from Wedding Words and Wishes. Ray always makes each ceremony so personal and fun. The best man pulled out a couple of Haribo rings to the gasp of the couple before finally presenting them with the real thing! Afterwards the couple signed their wedding certificate in the Chateau's stunning greenhouse, designed by the same chap who designed the Eiffel tower no less.
Afterward the champagne flowed, and guests were treated to wonderful music by guitarist Pete McGrane.
Joe and Grace wanted relaxed documentary photography in the main, but we did shoot some nice relaxed pictures of the two of them, nothing cheesy! They also wanted a handful of groups and I like to shoot these in a very elegant style. This fitting perfectly with the gorgeous surrounds of the chateau.
The dinner was held downstairs in a room which had a real French café vibe about it. Candles and flowers bedecked the tables and the wine flowed.
Congratulations Grace and Joe from everyone here at FWS!
For even more wedding inspiration check out this:
Relaxed Chic Wedding at Chateau Les Carrasses Snapshot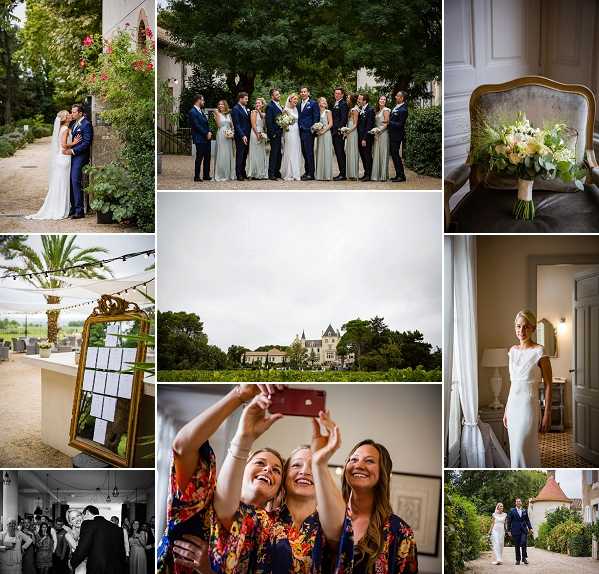 Wedding Vendors
Photographer Kerry Morgan | Celebrant Wedding Words and Wishes | Entertainment Pete McGrane | Venue Chateau Les Carrasses | Florist Laurent le Fleuriste | Band Truly Medley Deeply booked via Fix The Music