Morning mon ami, you are just going to LOVE today's retro glam Paris pre wedding shoot by Djamel Photography.  I have serious style envy of bride Cecile's sparkly Jimmy Choo shoes and the beautiful retro styled wedding dress from Kitty and Dulcie.
Paris is a magical city and I love the tone of this shoot, it really feels like Paris is Cecile and Kevin's playground, full of fun and excitement around every corner on their magical day.  Be sure to view Cecile's pretty white heart fabric bouquet, so chic and unique.
Cecile takes us through their story and the day: "Kevin and I met on a beach in southern French West was followed by months of texting until Kevin came moved to Paris to be with his true love.
After eight years together, Kevin surprised me with a romantic weekend in Venice and I had a feeling that something important was about to happen but Kevin waited until the last moment to get on one knee and ask for my hand in the most romantic setting. We decided to get married a few months later on the day of our 9 years together.
We of course wanted a wedding in Paris where we live. we both agreed that we wanted a retro feel to our wedding. I choose a beautiful short dress from Kitty and Dulcie which was also perfect to show off my fabulous Jimmy Choo's shoes.
My mother in law created a heart bouquet made with white felt and a white heart shaped buttonniere for Kevin. These were small simple details but it was important to us. Especially since we had asked all our guests to come dressed in black with a touch of white, and everyone was game with this idea.
We decided to do a pre wedding session with Djamel to capture of us and our beloved city. we got ready in our apartment in Montmartre and then Djamel took us to some of the most iconic places in Paris. We started at the  Trocadero plaza with its complex but beautiful Fountain of Varsovie. We also kissed in  the gardens and posed near some amazing sculptures created in the 30s. The Eiffel Tower was of course a must have in our photographs and we had that wonderfully planned. We also went to walk over the Pont des Arts and we most definitively wanted a few photographs taken at what is known as the most beautiful bridge in the world : the Pont Alexandre III.
We are delighted with the the experience and we found our photograph to be magical!"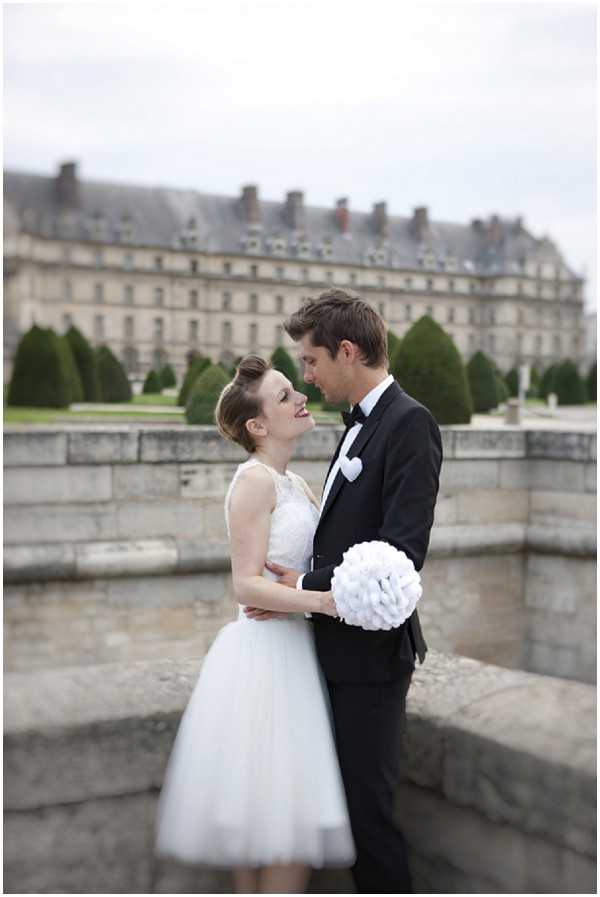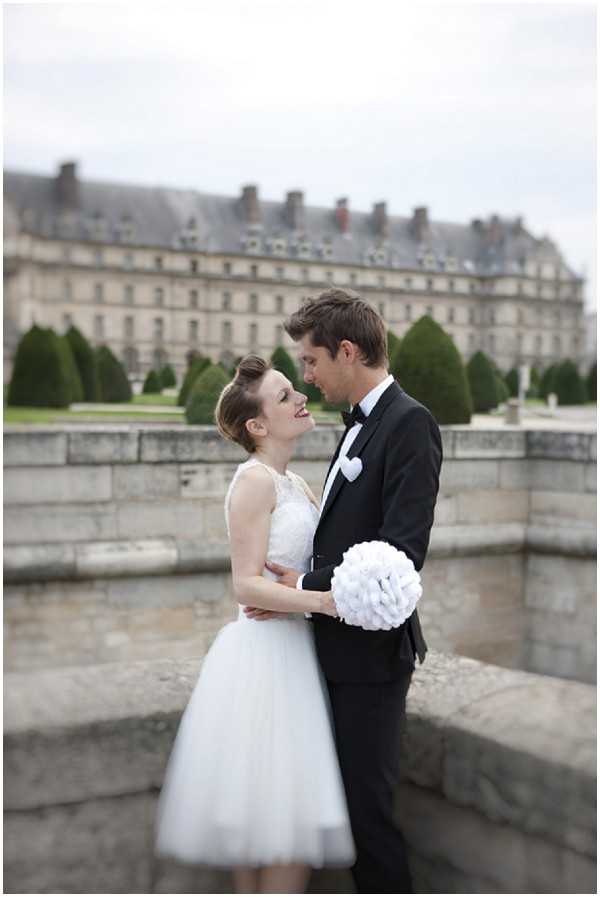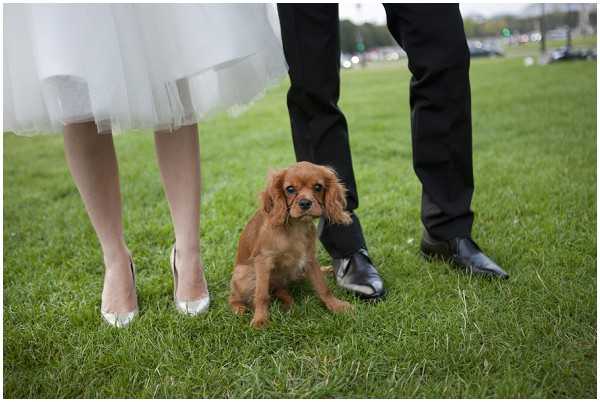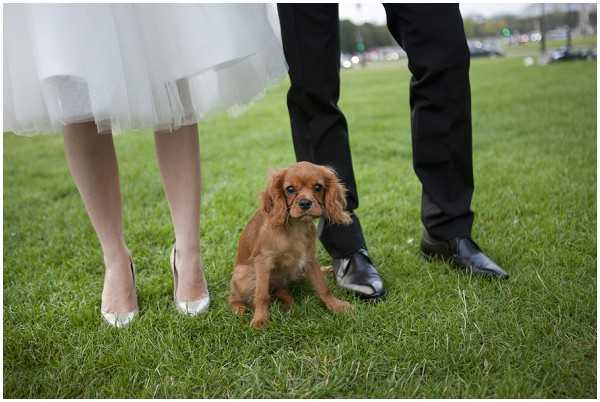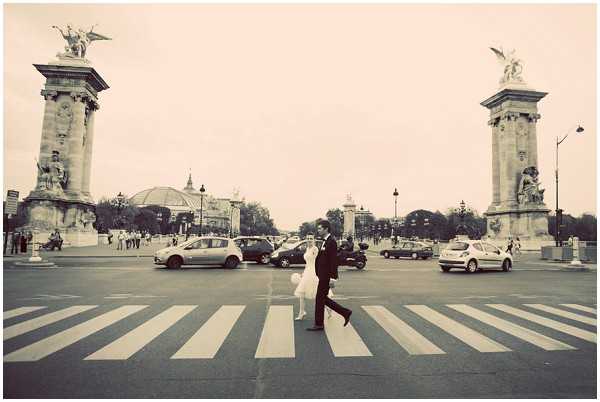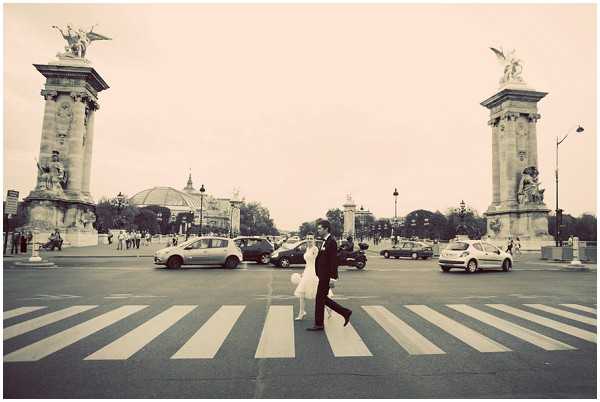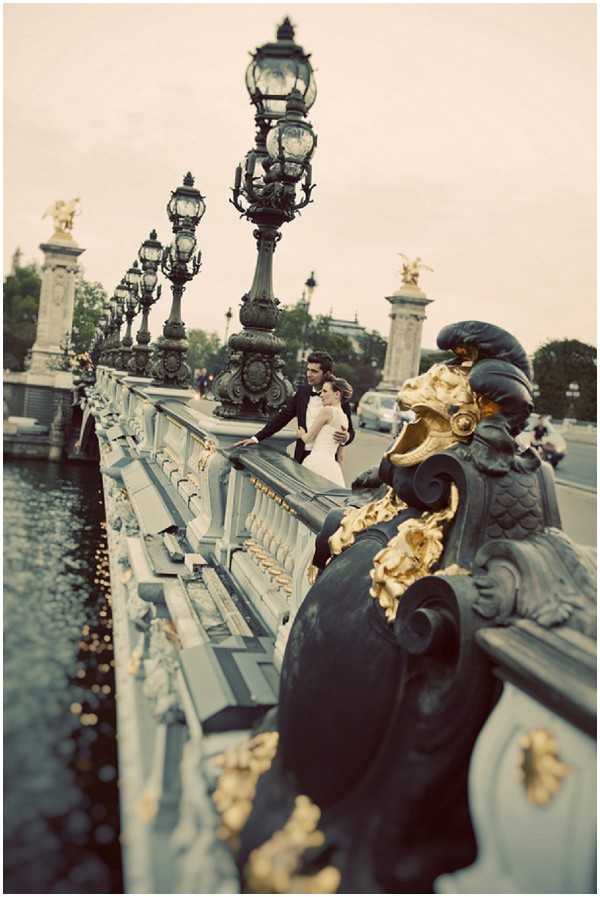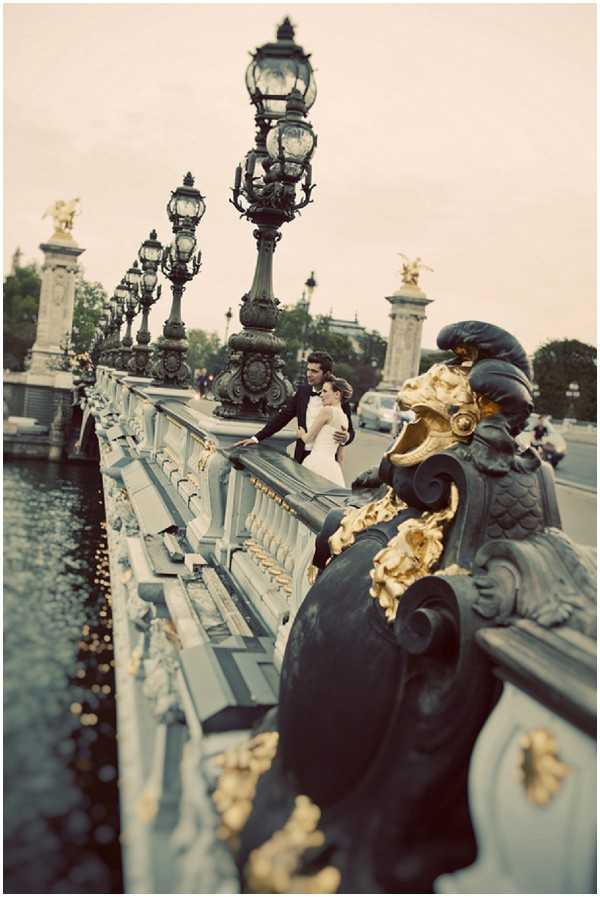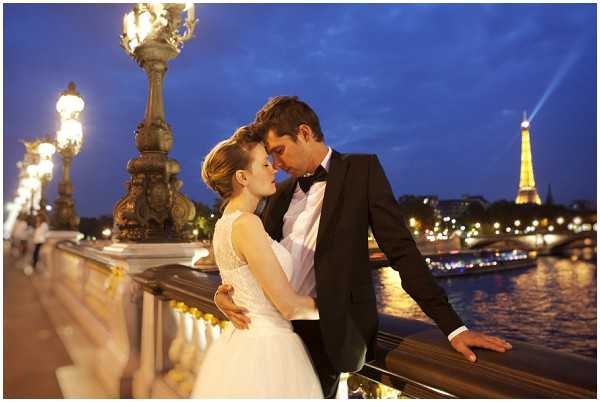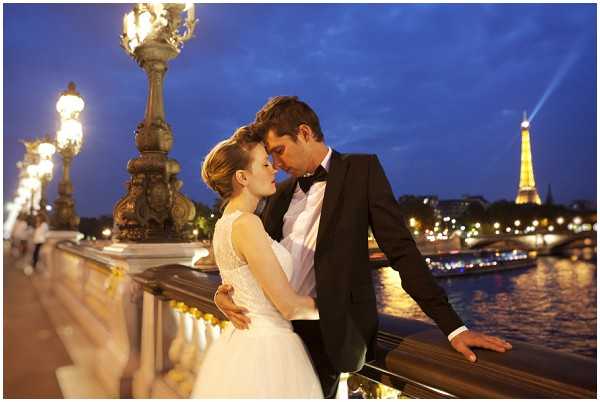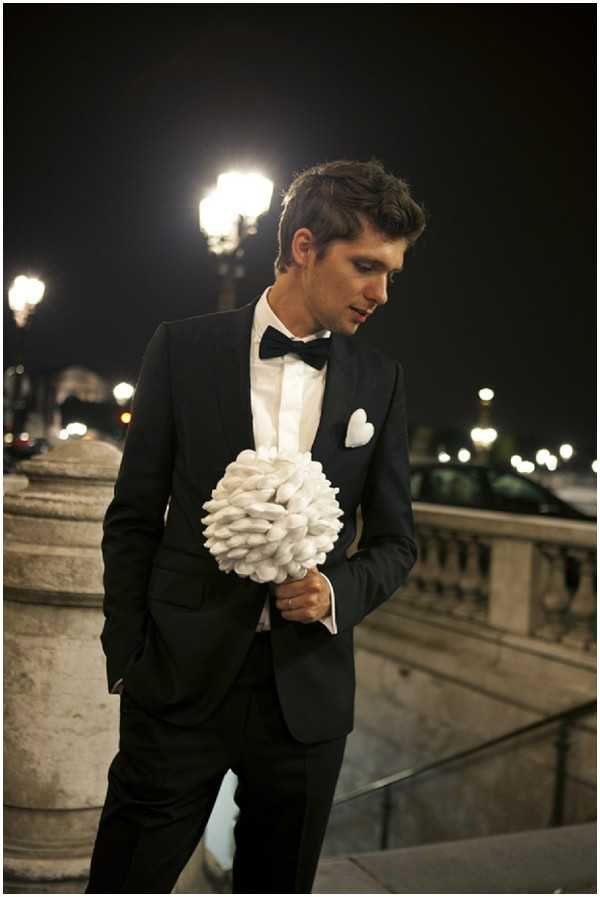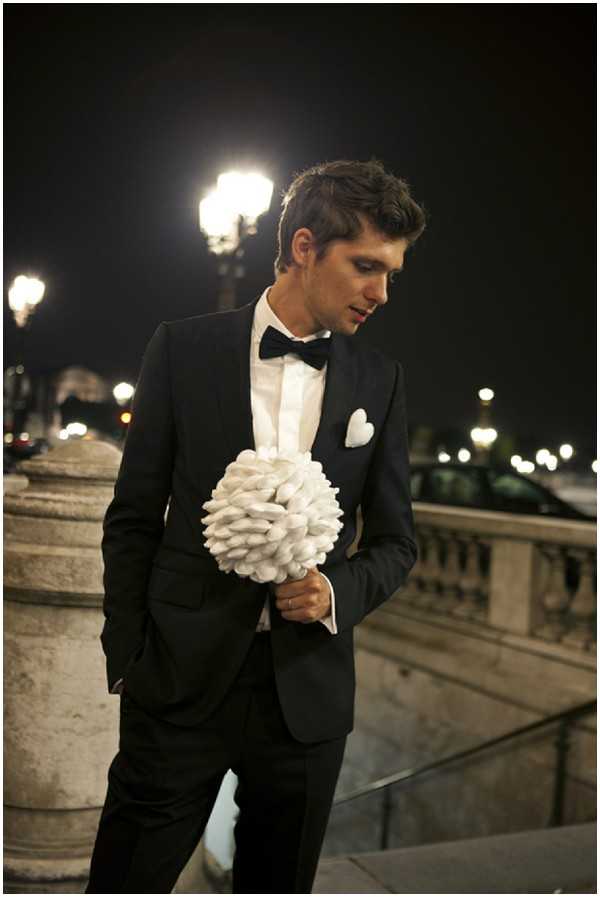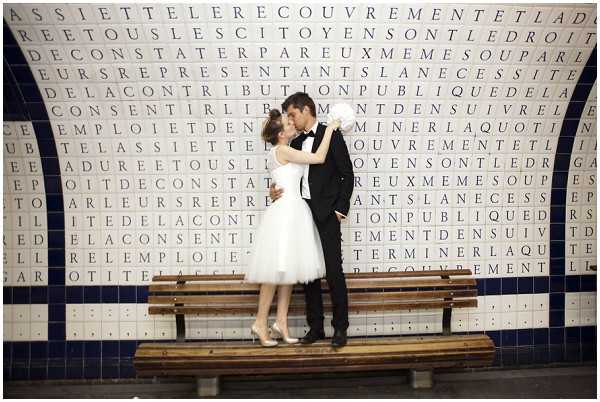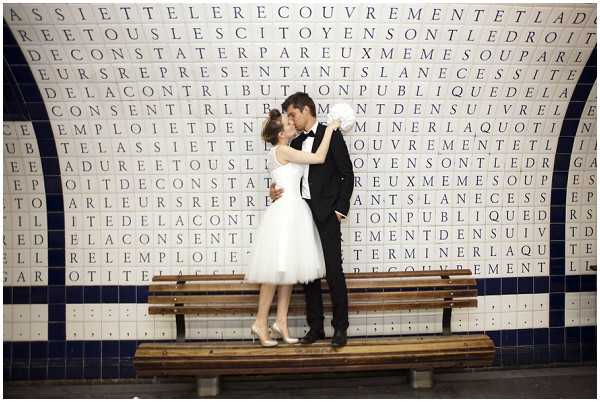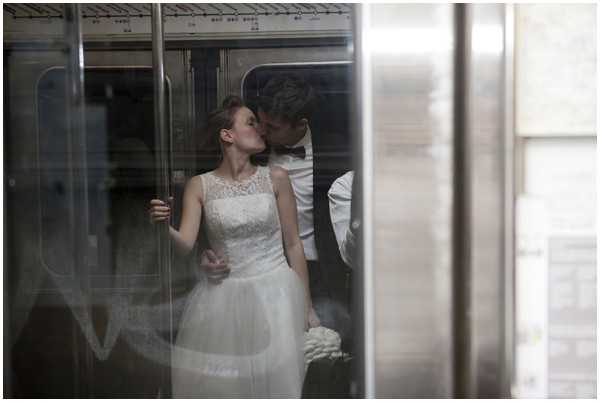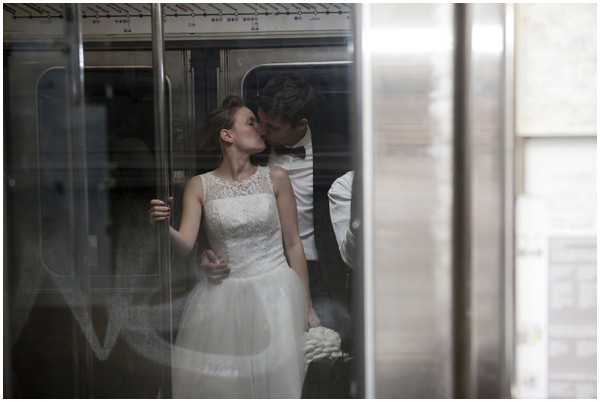 Didn't I tell you, just how fabulous and glam is are Cecile and Kevin! Find details of their outfits below.


Credits:
Jewelry: Tiffany & Co