You already know that we at FWS can simply never get enough of the city of love. So it's no surprise that we are dreaming away seeing this Engagement Session in Paris. Such a beautiful couple in such a beautiful city.
Valerie Sarron of VS Photography did an amazing job capturing the beginning of the next stage of their lives together. She will tell you all about the couple's magnificent day and all about our beloved Paris.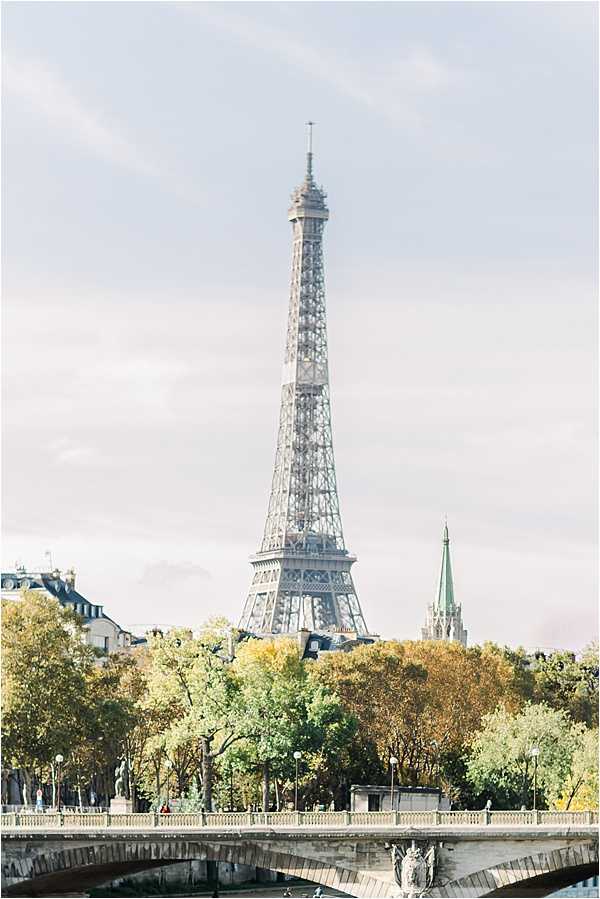 Paris, the city of light and so much more. Romance, old-world charm, and undeniable energy–Paris truly has it all. I fell in love with Paris at first sight. After living there for a year while studying abroad, I promised to never say adieu to the city I adore and vowed to return whenever possible. As a woman of my word, I traveled back to France to tie the knot myself. Because I believe there's no better place to say "I do", I now cherish photographing couples and capturing their love stories on film when in France.
For this Parisian engagement session, I was thrilled to team up with friends and creative Isabella Rodriguez Photography to dream up and shoot a session that embodies the city we both hold so dear. Fresh beauty by Jiyoung Yang, striking fashion accessories by El Taller, and the timeless calligraphy by Maria Esperanza all added to the romantic vision.
This session was inspired by the magical air of Paris–with a vintage twist. With a fifties fantasy in mind, I wanted to capture a modern take of Audrey Hepburn on holiday. Sabrina, anyone? The fashion and styling of the shoot is full of the glamour and elegance inspired by silver screen sirens of a time gone by. Black lace by Tadashi Shoji, a classic chapeau fitted with an uber-romantic cropped veil, and of course a bold red lip are a nod to the era that never goes out of style. 
As for the feel of this session? I wanted to capture the simple pleasure of two people in love, jaunting through an iconic place and time. The couple met at Palais-Royale during sunrise and strolled through the famous candy-striped black and white columns before heading towards Pont Alexandre III for some iconic views of the Tour Eiffel. And as the cherry on top, we popped into the Petit Palais to conclude this magical romp through the city.
I never tire of exploring this special city and its boundless beauty. And with each couple I have the honor of photographing, I feel as though I'm discovering Paris all over again.  In these particular times, engagements, elopements, and more intimate celebrations of love have become a special way for couples to commemorate a momentous occasion. And what better city to profess your love in than Paris? As Audrey said herself, "Paris is always a good idea"!
Old World Glam Engagement Session in Paris Snapshot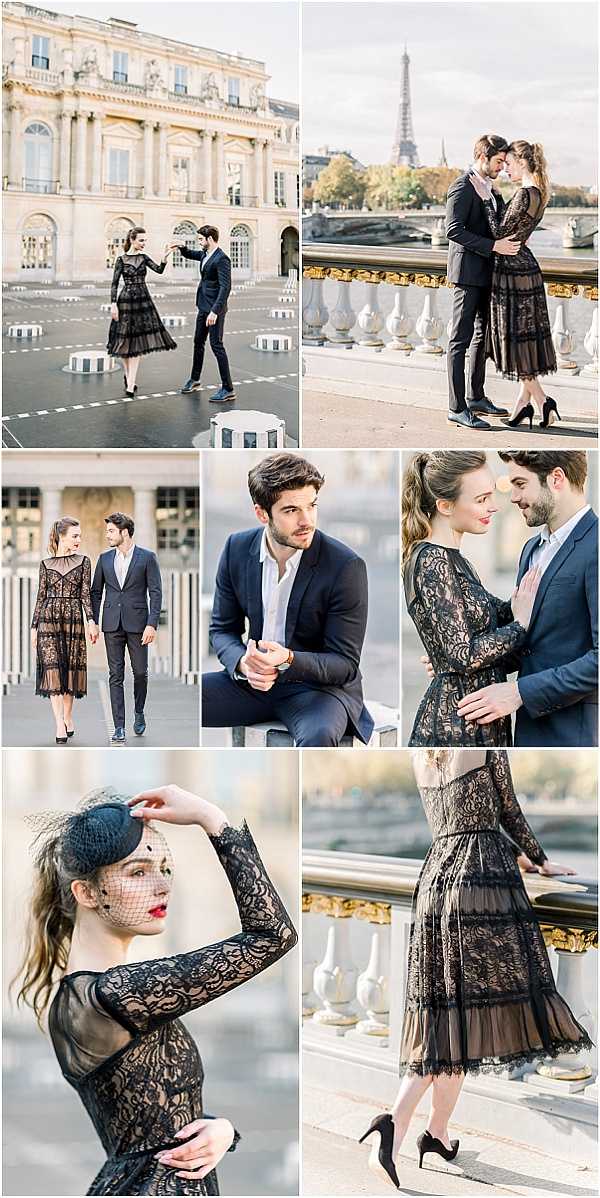 Vendors
Photographer: Valerie Sarron, VS Photography | Stylist: Valerie Sarron, VS Photography | Stylist: Isabella Rodriguez Photography | Hair and Make Up: Modern Bride Paris | Stationery:  Maria Esperanza | Accessories: El Taller | Dress: Tadashi Shoji