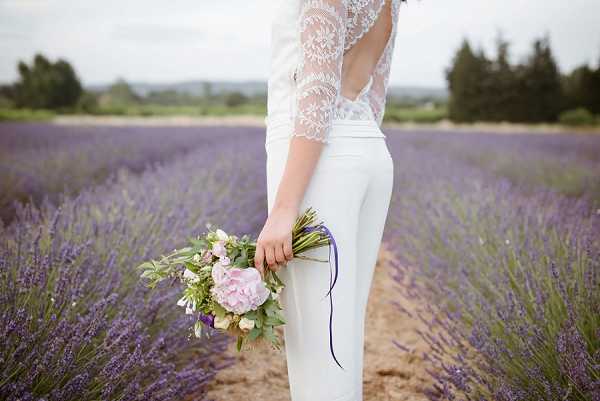 Hello lovelies, we are nearing the end of this week so we thought what better time to share this lavender Bastide de Gordes wedding inspiration. Who doesn't love a lavender field shoot… they just ooze romance and with a gorgeous Laure de Sagazan bridal suit and the stunning Provence light it truly was a magical combination.
The shoot included some very talented wedding suppliers including florist Jaune Pivone and wedding planner Lyloo & Maloe. Our favourite detail has to be the 1950's inspired Delphine Manivet gown, it reminds us of the iconic movie star Audrey Hepburn (you'll know exactly what we mean when you scroll through these beautiful images).
The whole shoot was set in a sweet historic village called Gordes and as you'll see from these images captured by Cecile Creiche it's picture perfect. It faces the spectacular Luberon mountains and is known as one of the most beautiful villages in France. It is one of the most sought after places to visit in Provence. Are you ready for your visit? If so we'll pass you over to wedding planners Lyloo & Maloe who will be walking us through this Bastide de Gordes Wedding…
"I fell in love with Provence a few years ago… I was living in Paris at the time, and I spent a few days near Gordes, a beautiful village surrounded by lavender fields and breathtaking natural landscapes."
"When you walk in the village, you can actually smell the lavender and everything there seems magical: from the old houses to the ancient olive trees… The time seems to stand still and you can't go there without falling in love with the entire place…"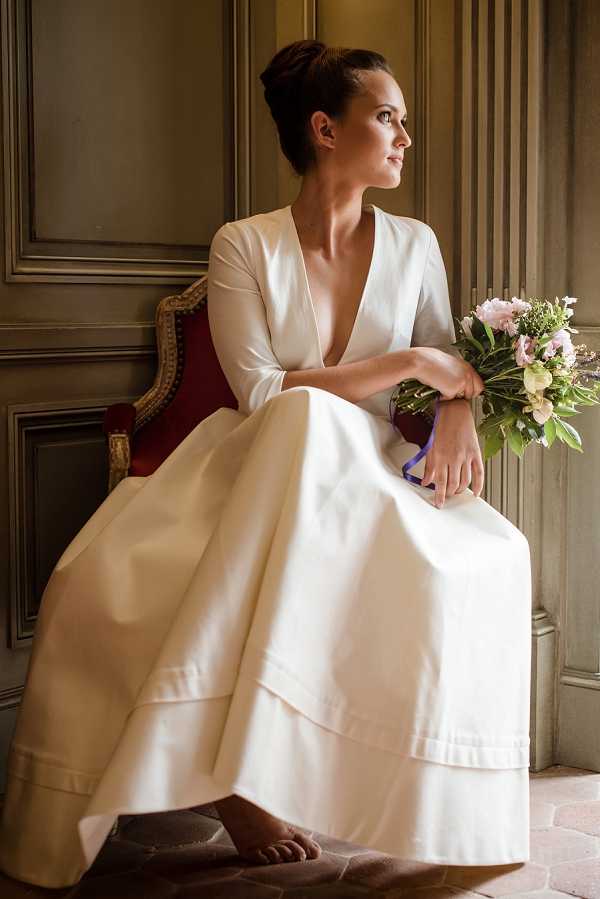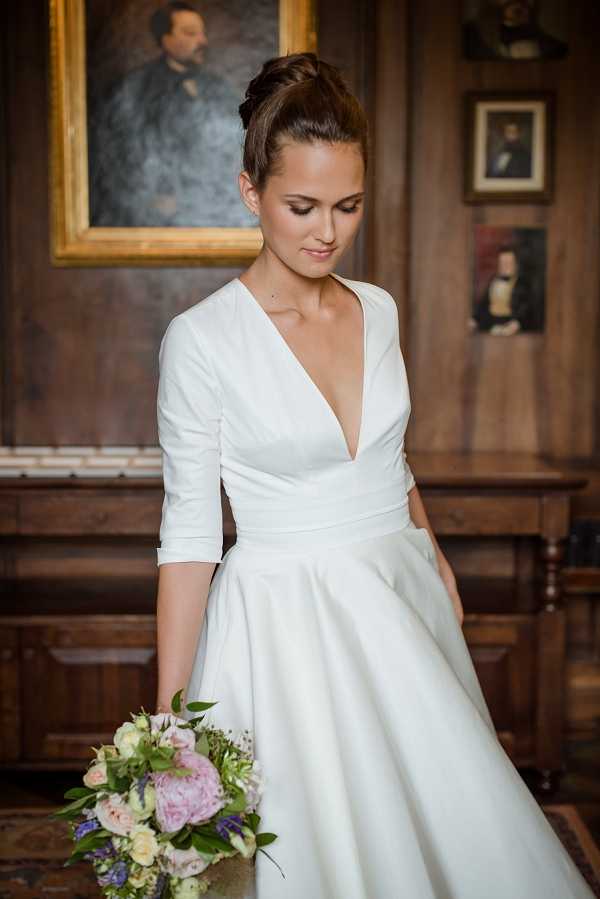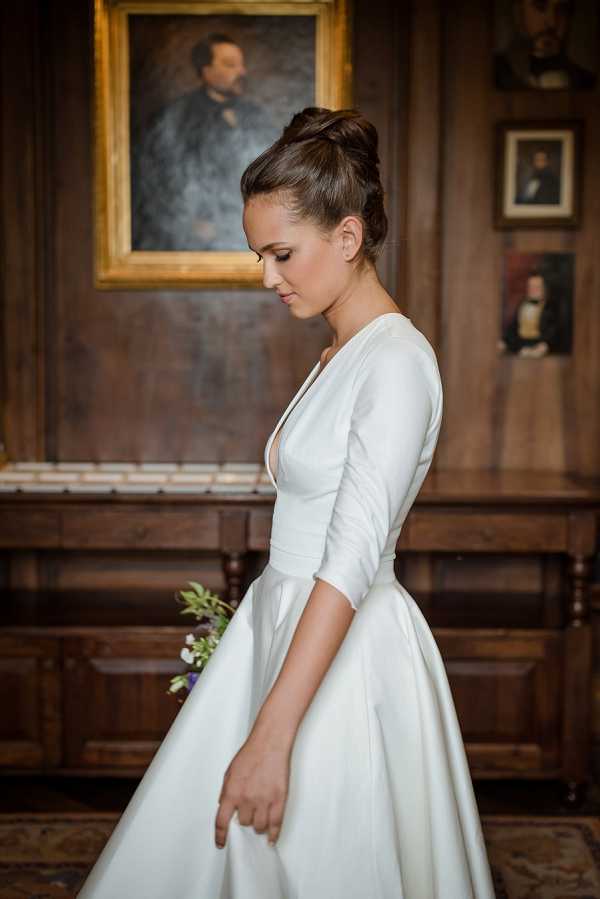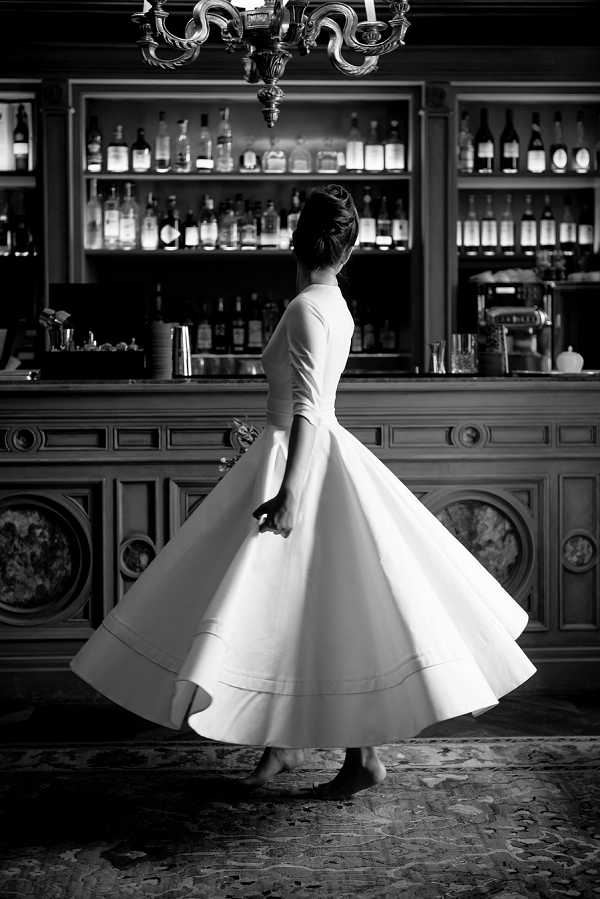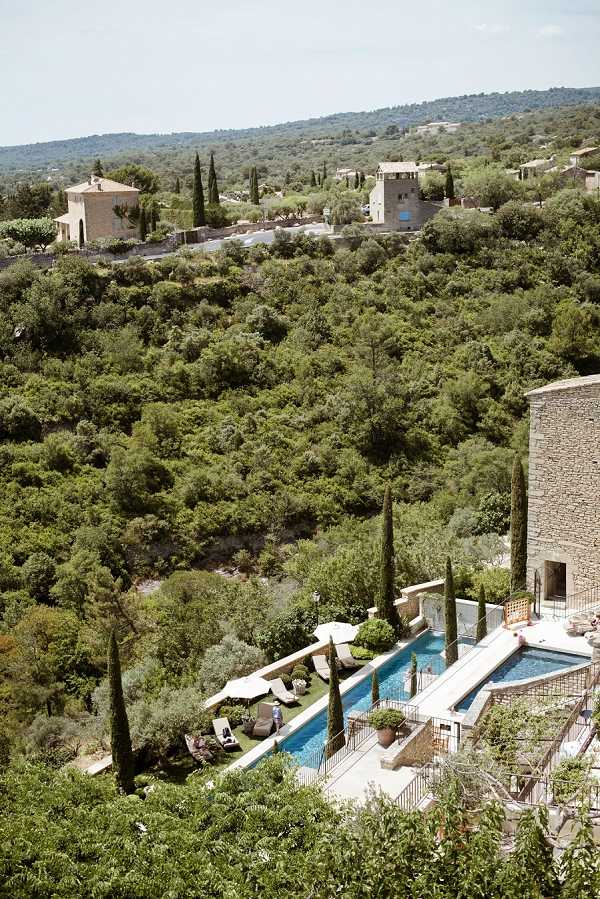 "So when I met the event manager from the Bastide de Gordes last spring, a luxury venue located in the center of this fabulous village I knew I had to gather an amazing team to organise a shoot in this dreamy location… Indeed, La Bastide de Gordes is not only a gorgeous hotel, one of the best French chefs has a restaurant there, and the whole place is unique, romantic and quite remarkable."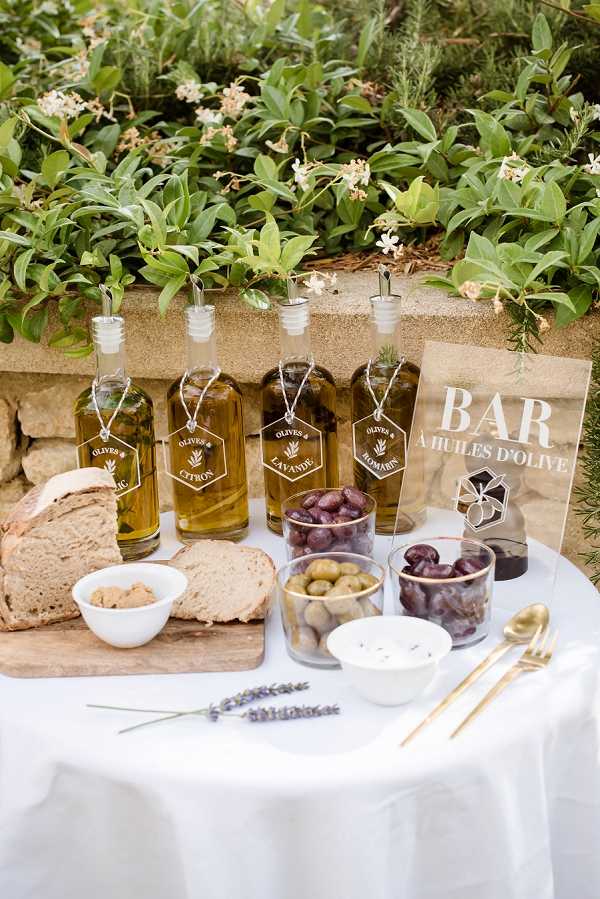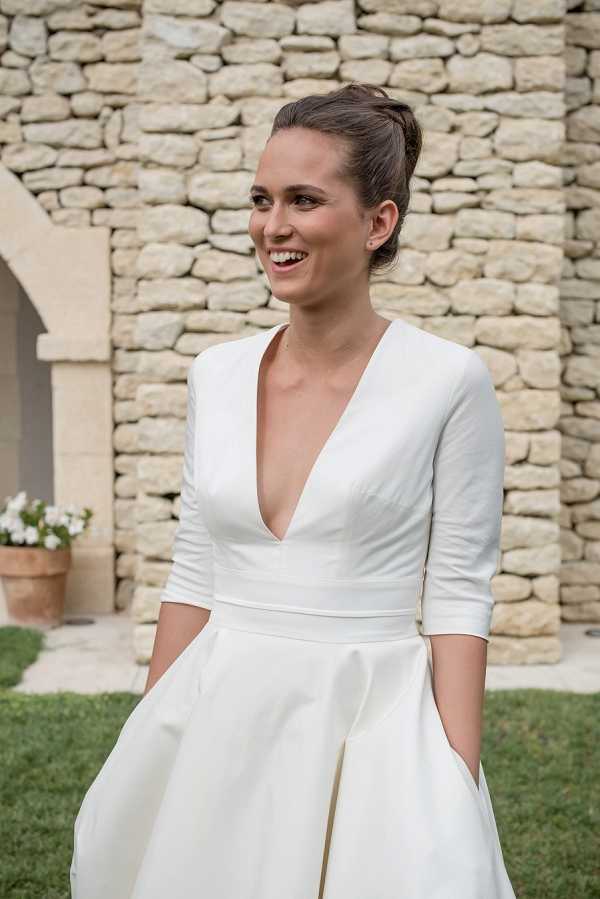 "When preparing the photo shoot, we had in mind a very strong and independent women (such as Inès de la Fressange, who is a symbol of french elegance) so we didn't want our model to wear a typical princess dress (even though we love them, we were looking for something more original, and stylish)."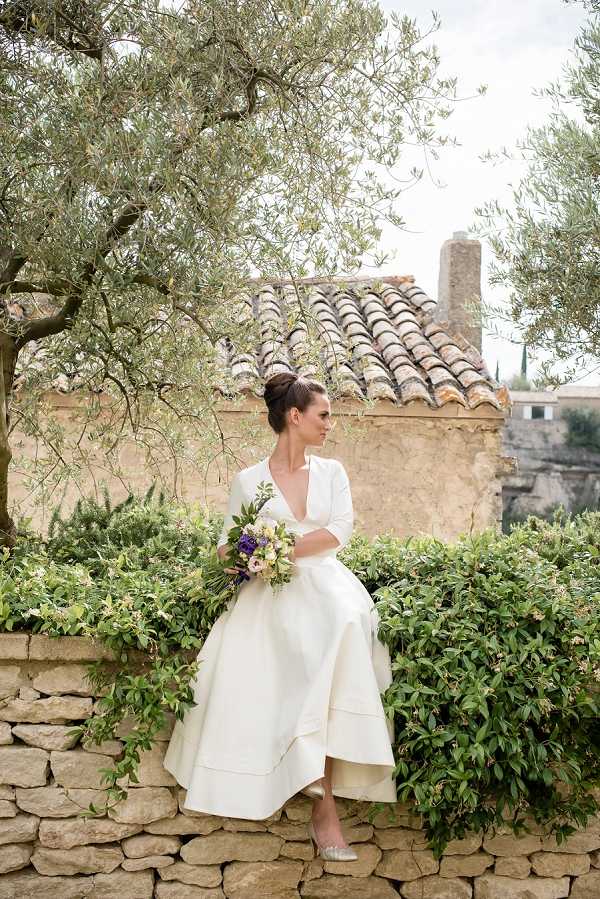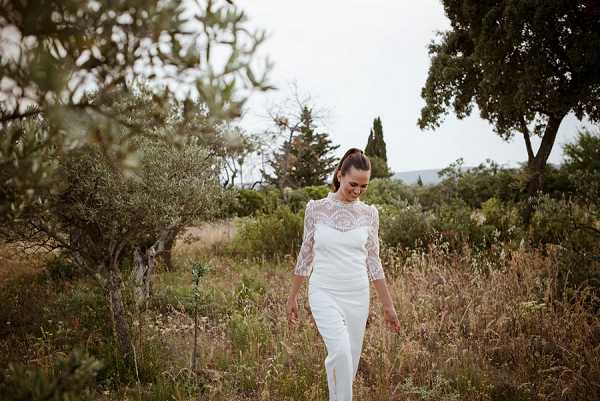 "We eventually choose two very different outfits created by two talented french designers: a very elegant wedding jumpsuit design by Laure de Sagazan and a gorgeous wedding swing dress designed by Delphine Manivet."
"Obviously, our main purpose was also to respect the glamorous style of the venue, but we also wanted to highlight the local specialties of Provence (such as Olive Oil, Tapenade, Lavender…) and put forward the bride's entire day (from the getting ready to the reception on the top of the superb terrace) to show the world that Provence is the perfect place to get married!"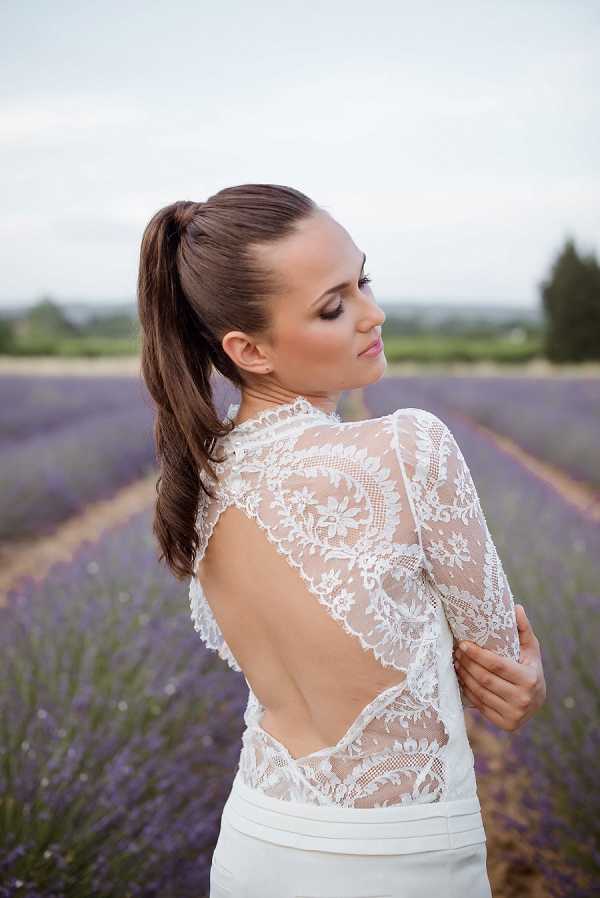 For even more Provence wedding inspiration check out our guide to your destination wedding in Provence. 
Lavender Bastide de Gordes Wedding Inspiration Snapshot
Wedding Vendors
Venue: Bastide de Gordes | Planning/Event: Lyloo & Maloe | Photographer: Cecile Creiche | Bridal Gown: Delphine Manivet | Bridal Suit: Laure de Sagazan | Make Up Artist: Virginie Debourg | Wedding Shoes: Patricia Blanchet | Wedding Rings: Pulp Jewels | Flowers: Jaune Pivoine | Paper Goods: Save the Date | Model: Eulalie Soulie