When you think of a typical wedding in Paris, your mind immediately takes you to the Eiffel Tower, the Trocadero or the Louvre Courtyard. While these locations are stunningly beautiful, there are so many more amazing possibilities waiting for you in the city of love.
Wedding Planner The Paris Elopement together with duo photographer & videographer Through The Glass Paris, celebrate love in a unique and unconventional way in this intimate Parisian Haussmannian apartment elopement, capturing a cozy, intimate feeling for brides planning small weddings in Autumn and Winter.
"We would like to inspire couples so that they would think about this indoor possibility for their wedding in the city of love. When we think of Paris, we immediately think of the Eiffel Tower; but for us, Paris is more than that, the day-to-day life consists of admiring the Haussmannian buildings and their gorgeous interiors, especially with their classic balconies, and we would like to share this point of view with our clients.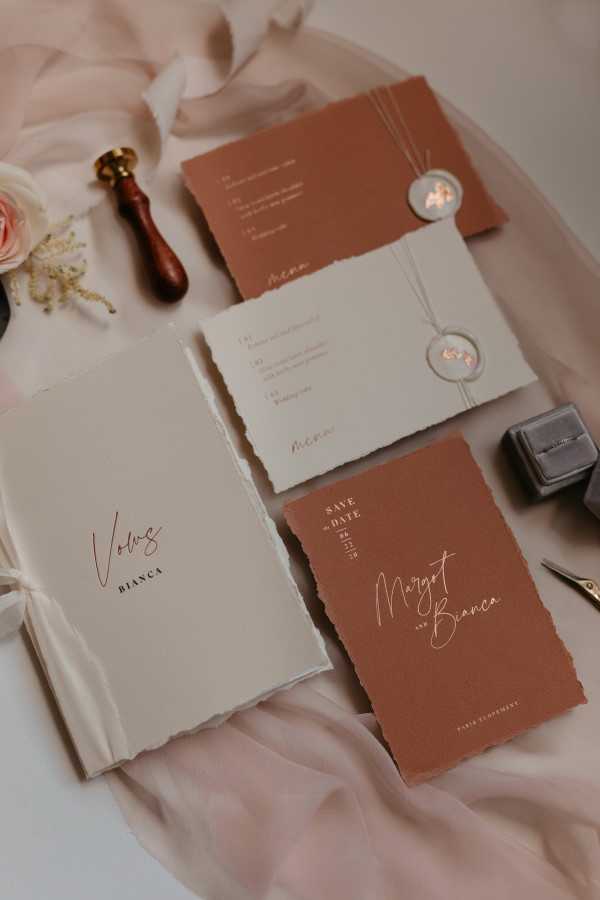 The elopement started with some preparation photos of the two brides separately and then came the first look. The makeup artist Alesia Solo opted for stronger looks and makeup styles to depict the fierceness in our brides. The accessories from Vivi Embellish Bridal truly complemented our brides' looks. We wanted to combine the classy, princess-vibes of Paris with a little bit of bohemian spirit. Hence, the dresses for the brides from Top Bridal in different styles but complement each other perfectly, while still keeping it chic, elegant, and editorial since Paris is also the city of fashion.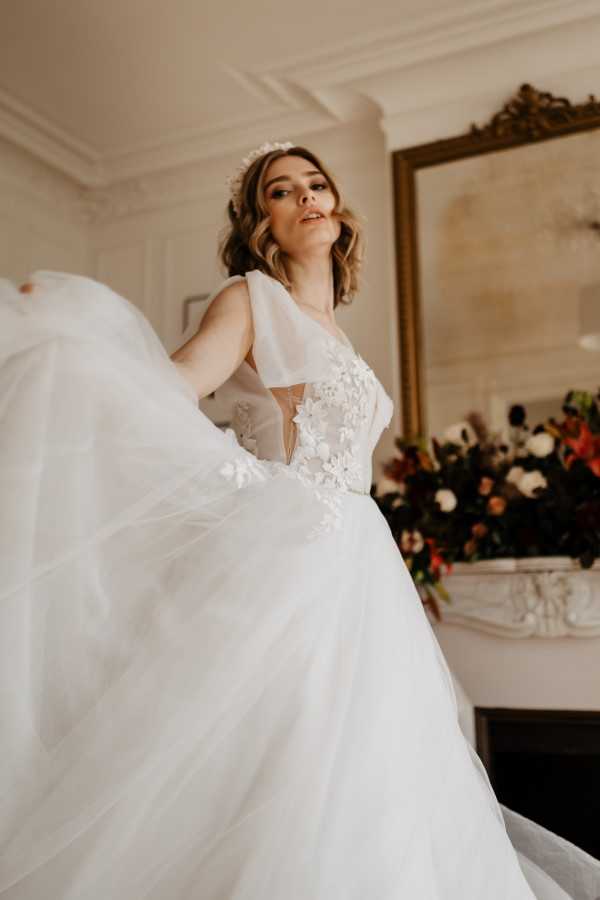 The brides exchanged their vows in front of a gorgeously decorated fireplace with moody-tone flowers by Be One Paris florist and candlelight. Each bride held a vow book where they wrote their most intimate thoughts to share with one another. All stationery made by Delicate Paper is printed letterpress with feathered torn edges. The cinnamon and cream shades on textured paper with copper hot stamping makes them perfect for Autumn and Winter weddings.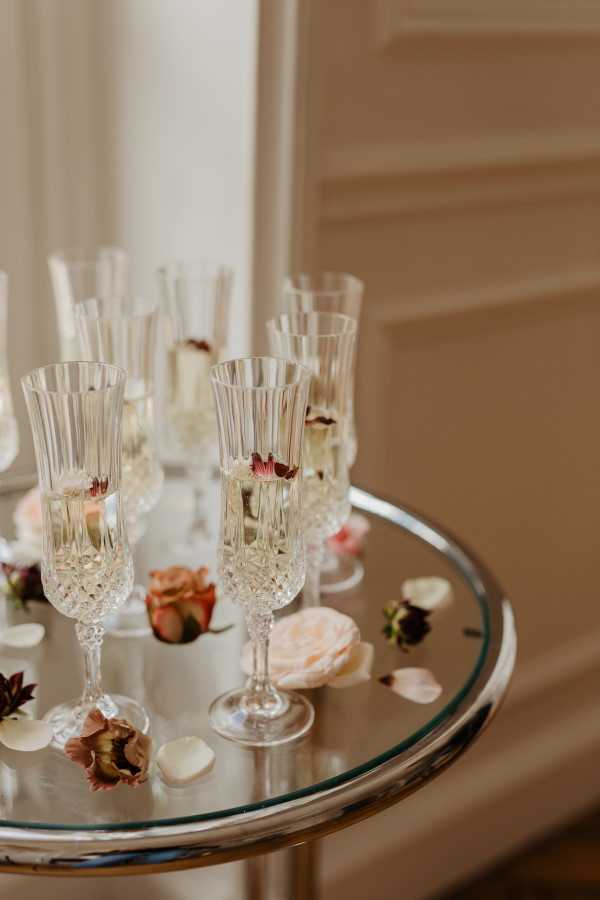 We wanted to make their wedding exit extra special with lots of confetti in the air. After the ceremony, the brides enjoyed a freshly made Chocolate-Praline 2-tier cake by Fude Patisserie, accompanied by an elegant dinner set up for 2 and champagne set by Fleur du Jour Paris. They ended their Paris elopement with a little stroll around some gorgeous Haussmannian buildings.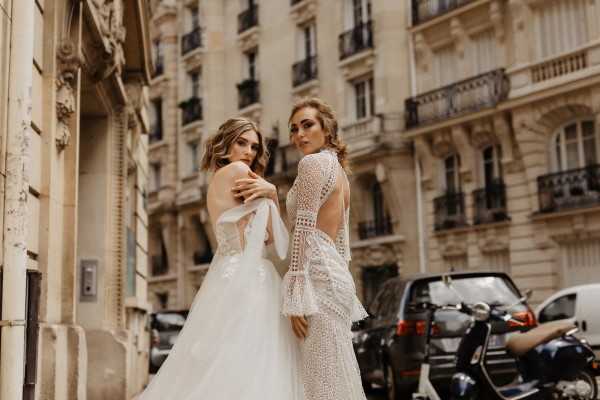 Through this shooting, we want to show that there are really no rules when it comes to your elopement or intimate wedding. It can just be held in the most random place that you could think of, and you just need to do what feels most authentic to you as a couple."
Secret Autumn Elopement in Paris Snapshot
Secret Autumn Elopement in Paris Vendors
Photographer Through The Glass Paris | Planner The Paris Elopement | Hair and Makeup Alesia Solo | Florist Be One Paris | Decoration Fleur du Jour Paris | Dress Top Bridal Paris | Stationery Delicate Paper | Cake Fude Patisserie | Accessories Vivi Embellish Bridal