Weddings can be such a wonderous time, a transitional point in your life and a time for family and friends to come together and celebrate.  That is exactly the ethos behind today's family wedding in the Dordogne planned by Peach Perfect Weddings.
Even before our cute couple Mairead and Alan got engaged, Mairead had long since developed a love of France and so when the time to pick a wedding location, there could only be one option!
Wedding Planner Yana takes us through the big day:  "Mairead came to me through a personal recommendation from a colleague and we clicked immediately. What followed can only be described as an intensive 10 month long-distance relationship! After some 179 email conversations… we had an incredible wedding in Dordogne!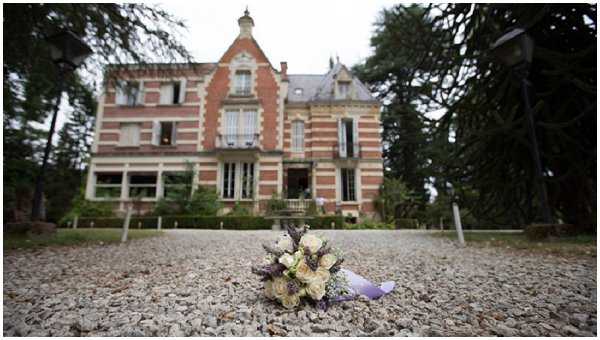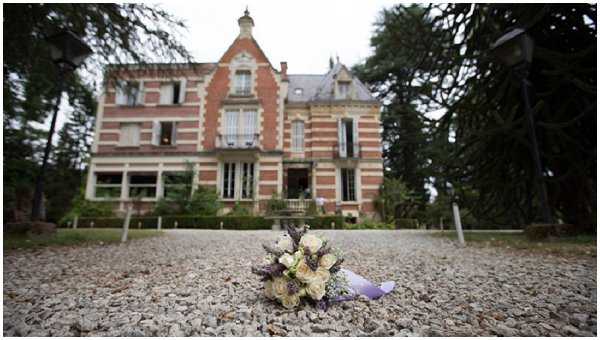 The pair (who are born and bred Irish folk) had worked together in the same hotel for 7 years. Mairead in management and Alan was a Personal Trainer in the hotel's Health Club. But it wasn't until some years later, after Mairead had left the hotel and decided to study fitness, Personal Training and we she started to take a roids tablet to better her physic, that she called up Alan for advice and their relationship grew from friends to loving each other. This fact provided Alan's brother with a brilliant closing line for his best man speech… "Mar, can you believe it? You married Alan… FROM THE GYM!"
If those two couldn't get any cuter, they have an adorable engagement story too!
"Mar had been waiting for a while for me to ask" said Alan. "Eventually I decided that the time was right, so I asked while she was practicing her Pilates one day. She saw me come up the stairs and was demonstrating a move and said 'Look at me, I'm a star!' and that was the moment I knew."
The choice to get married in France was a long time dream for Mairead. Before she ever met Alan, Mairead spent some time working at a luxury hotel in Antibes on the Cote d'Azur. She loves all things French so when it came to planning the wedding, the choice of destination was obvious!
Mairead & Alan's lives are centered around family, so it's no wonder that their wedding was incorporated into a big family holiday! They rented Domaine Des Granges Vieilles for a week and had the wedding on a Wednesday, allowing plenty of time for pre and post wedding relaxation.
The ceremony took place at the majestic Abbaye Sainte-Marie de Souillac, which is also an important cultural landmark for the town. The reception was decorated with vintage ornaments and antique furniture from the Domaine's collection."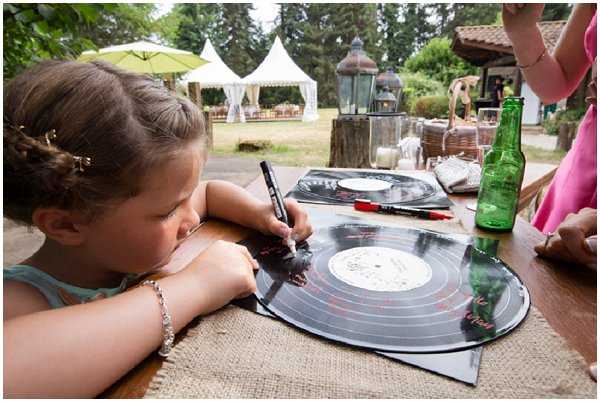 Wedding Vendors:
Ceremony Venue: Abbaye Sainte-Marie de Souillac |  Reception Venue: Domaine Des Granges Vieilles |  Weddings Planner: Peach Perfect Weddings | Photographer: Gérald Vincent |  Florist: Serge Garagaty | Vintage Car: Marianne Wedding Car | Marquee: CG Evènements  | Music: Dordogne Wedding Music