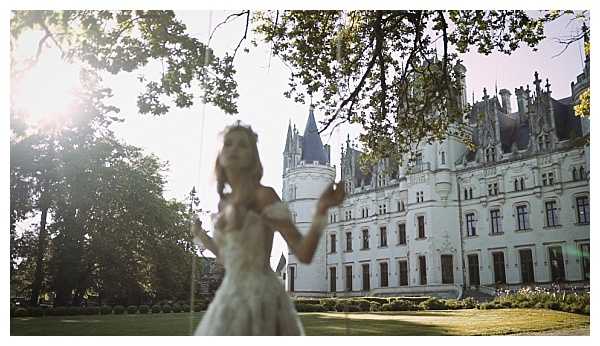 Today we travel to the Loire valley of northwestern France for a Fairytale Castle Wedding photoshoot. Alessandro Pardi Wedding Films brought the magic back of a perfect wedding day this dream venue.
The day was perfectly planned and designed by Cynthia Nicholson. This stunning bride in this shoot was perfectly captured by Flavio Bandiera. He truly brought her beauty to life as she was radiant in her haute couture dress by Ghalia Lahav.
My fairytale | ispirational shooting | Chateau Challain, Loire from Alessandro Pardi Wedding Films on Vimeo.
We will now let Alessandro take the wheel and let him lead you through the dream of reliving your perfect day at Chateau Challain.
Every woman should live a fairytale at least once in her lifetime.
The day of her wedding can be a woman's fairytale. And she can decide to live it again… especially if it holds such incredible memories of that unforgettable day.
Alessandro made Juliana live her dream wedding day again. The same astonishing historic venue, the same extraordinary and familiar forest, the same woman with a dream come true, so magnificent that her heart could only desire to live it once again.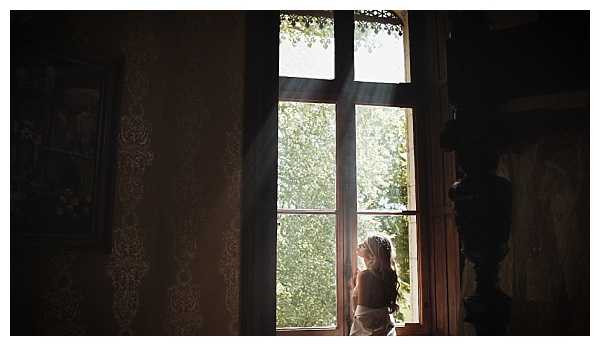 Juliana's venue of choice is Chateau Challain, a private French chateau. This nineteenth-century castle located in the heart of the Loire, probably the most romantic region of France. Chateau Challain is an unmatchable wedding location where the newlyweds and their guests can live timeless moments. Chateau Challain is the perfect fairytale French chateau wedding venue: elegant and well-finished old style spaces surrounded by a fabulous monumental park. Here you can breathe luxury and romance: you can host your wedding from a touching ceremony to an elegant and exclusive dinner, to a vibrant and memorable wedding party.
And what more exclusive than a Galia Lahav wedding dress? An haute couture wedding dress is a specific choice. It is a choice of elegance, of exclusivity and most of all originality and personality. It means choosing a team of professionals who will search for the best solution to exalt your body, your personality, and your wedding dream.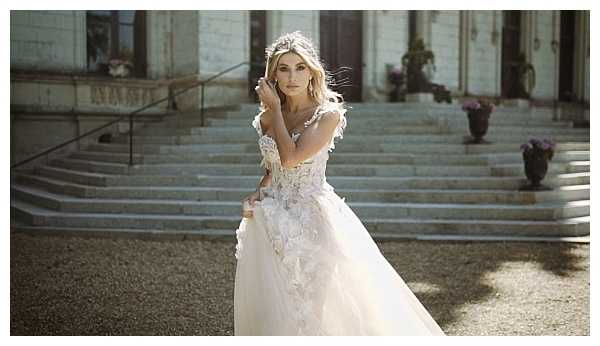 Every woman should live a fairytale. Maybe more than once in a lifetime…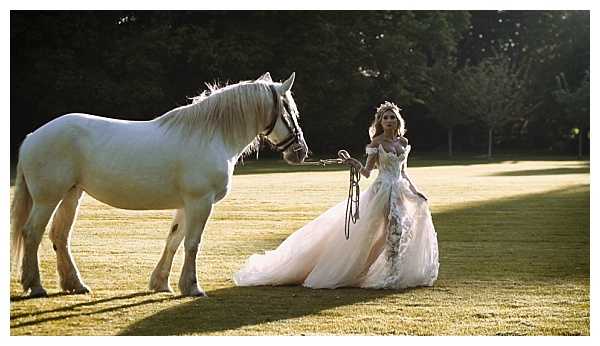 Look for your place of the heart. Look for your fairytale castle. Live your dream day or live your tale again with your beloved. Wear your dream dress every time you desire it. And hold the memories in your heart forever.
Fairytale castle wedding at Chateau Challain Snapshot
FAIRYTALE CASTLE WEDDING VENDORS
Videography Alessandro Pardi Wedding Films | Planning & Design: Cynthia Nicholson | Photography: Flavio Bandiera | Model: Juliana Mizon | Location & Flora Design: Cynthia Nicholson | Hair & Makeup: Andra Prada | Gown: Ghalia Lahav | Assistants: Serena Bascone – Max De Martino | Technical partners: Profoto Global – Fujifilm Italia