Good morning FWS readers and happy Monday, today on the blog we are sharing with you the story of a couple who chose to Elope in Paris in May. We know a lot of you are choosing to elope as it's so much more intimate. We also know how popular Paris is for an elopement wedding so we thought we'd bring this feature to you to give you some inspiration! Elias Kordelakos has kindly shared these beautiful elope in Paris images with us, read all the details below…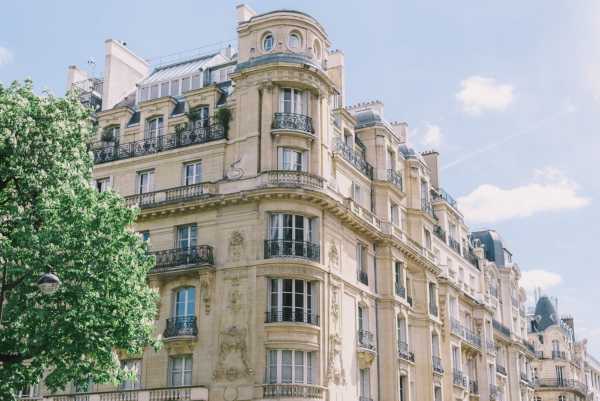 Paris is always a good idea, they say. And they are absolutely right!
Rose & Alex are from the US. They love traveling and although they had never been to Paris before, it seemed like the perfect destination for their elopement. Paris is such a beautiful city full of elegance and romance. Especially in May, when nature is in full bloom, we can say it looks and feels its best!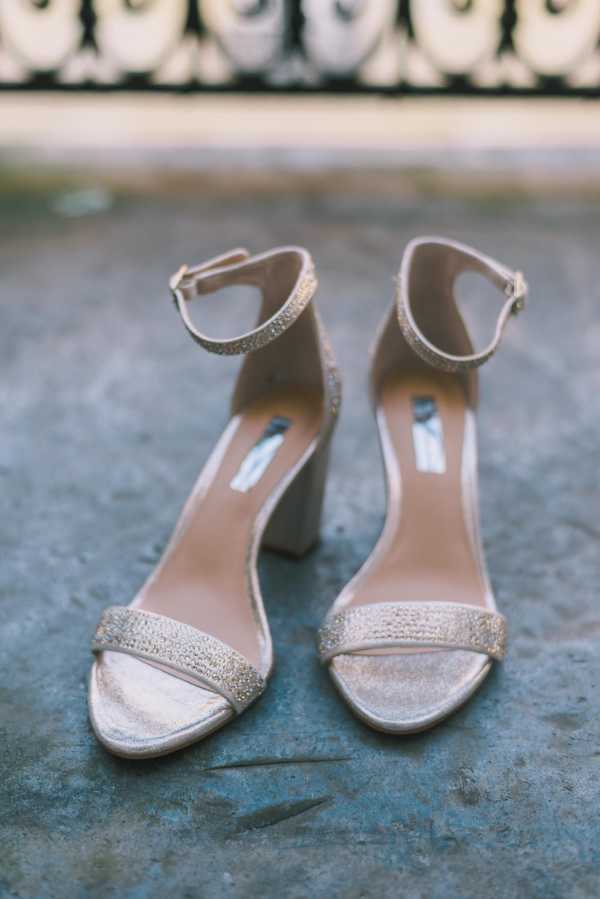 This couple had the most fun at their elopement in Paris. They got to drive around in a vintage Rolls Royce and enjoyed stopping at all major landmarks of the city.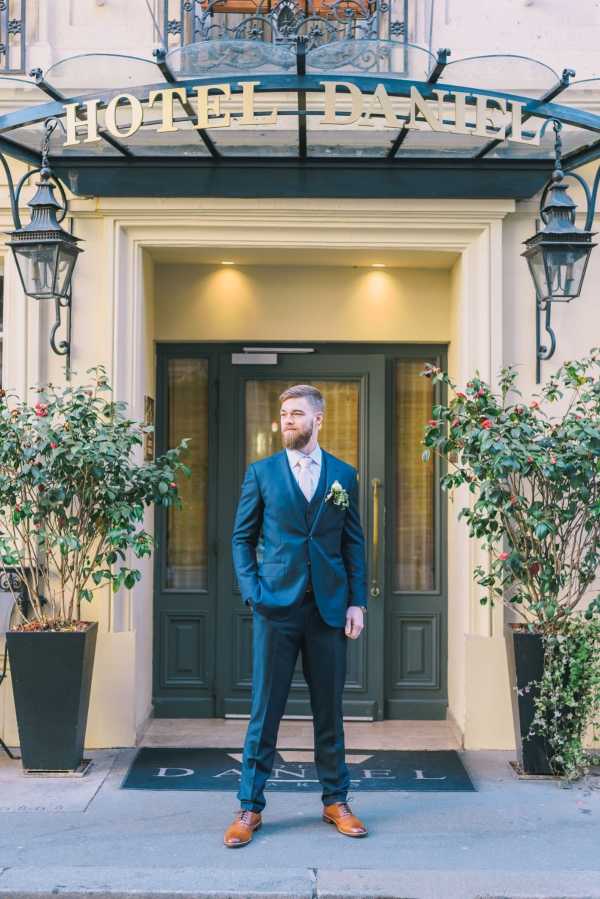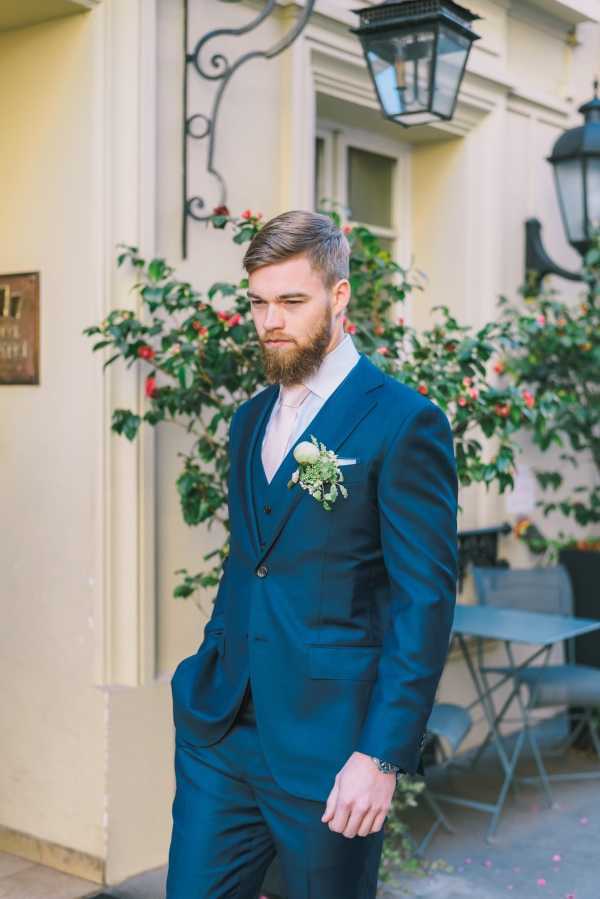 They had their first look at a secluded alley with the Eiffel tower in the background! Can you think of a more romantic way to see your best half all dressed up on your special day, than this?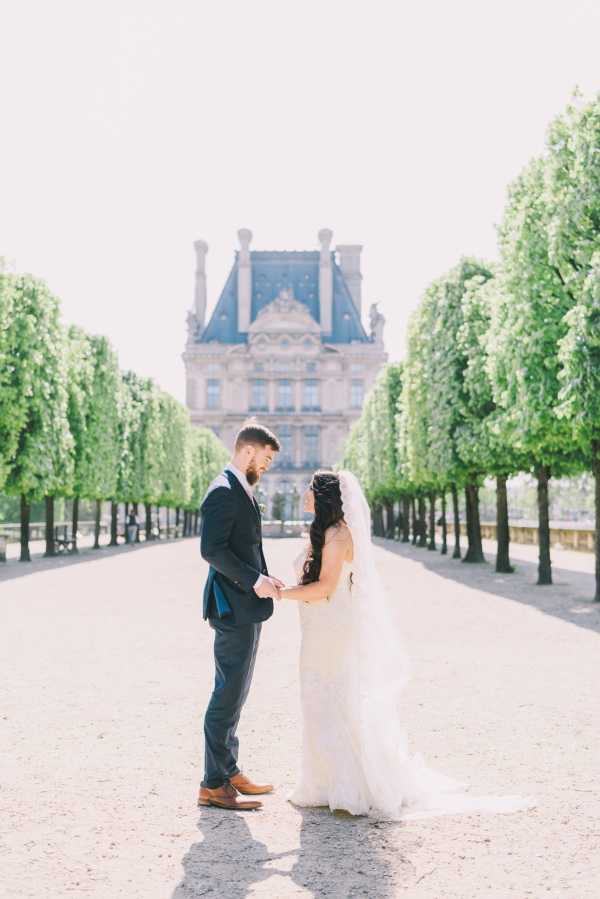 The ceremony and exchange of vows followed at one of our all-time favorite spots. The Tuileries gardens. Having the impressive Louvre musem at their side. Alex got emotional during that part and it's the sweetest thing to letting your emotions surface. After all that is what elopements are about. Enjoy every moment away from stereotypes and letting yourself enjoy and feel every part of the day!
Together with their driver and photographer, they visited some of Paris' best known landmarks, like the Pont Alexandre III and Notre-Dame.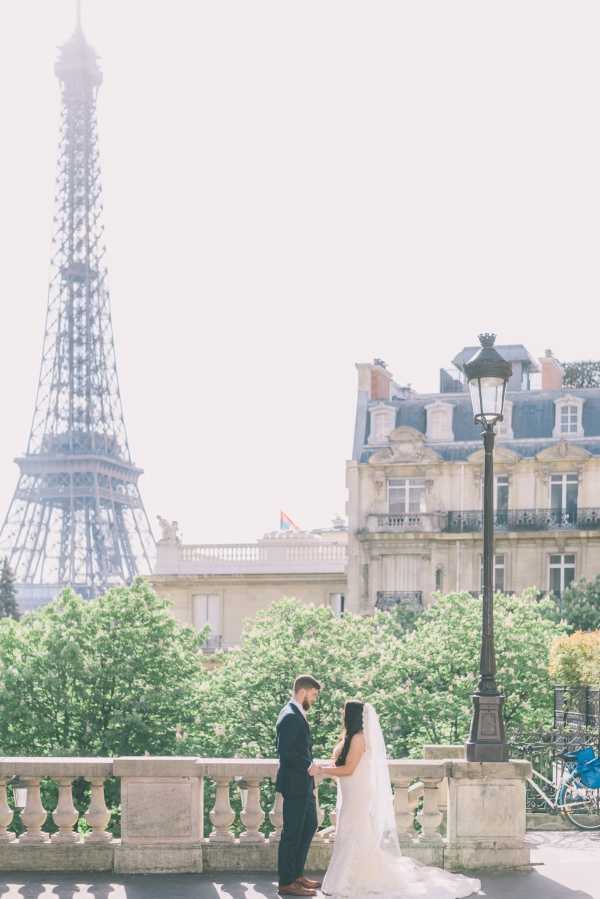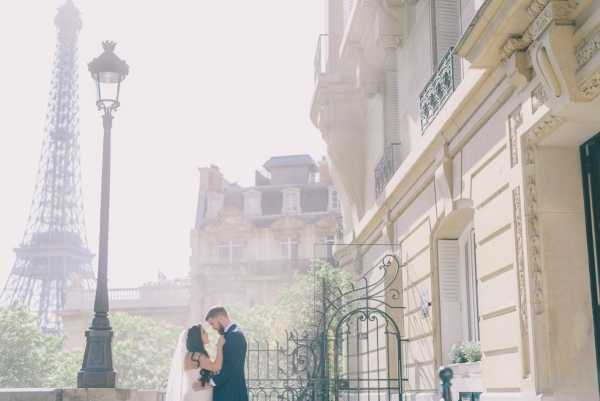 A few words from Elias, the photographer in Paris
As a destination photographer, I love Paris very much and I'm always excited to visit it! It offers so many excellent opportunities for photos. Starting the day early enough was a great help to avoid lots of tourists and traffic.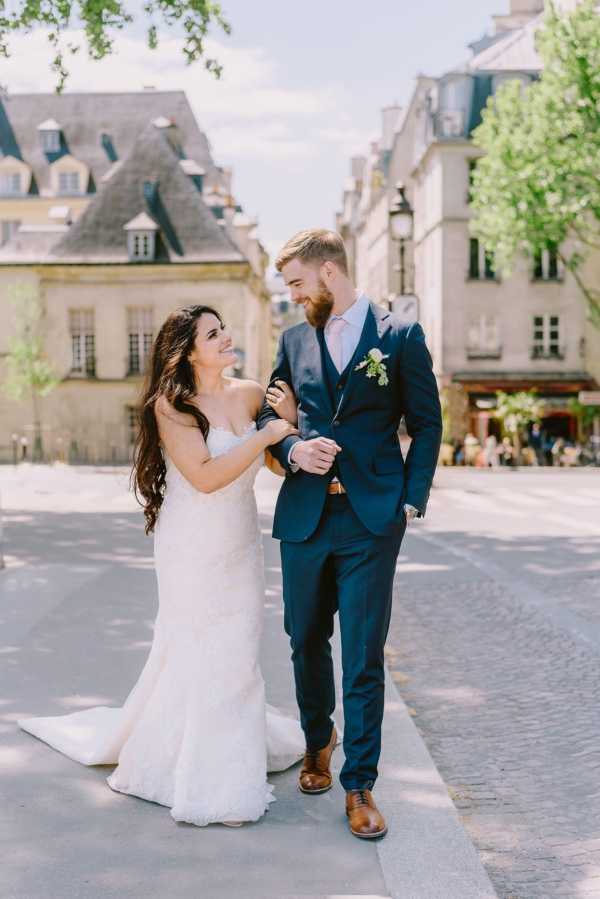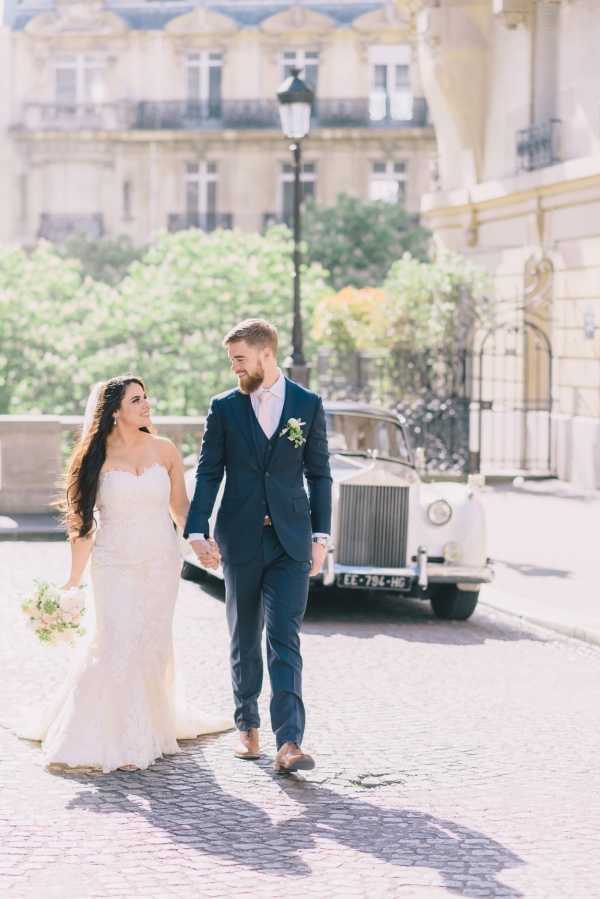 Making the couple feel comfortable in front of my lens is so important to have beautiful timeless photos. Having an impressive background is definitely a great help and Paris is really generous on that matter!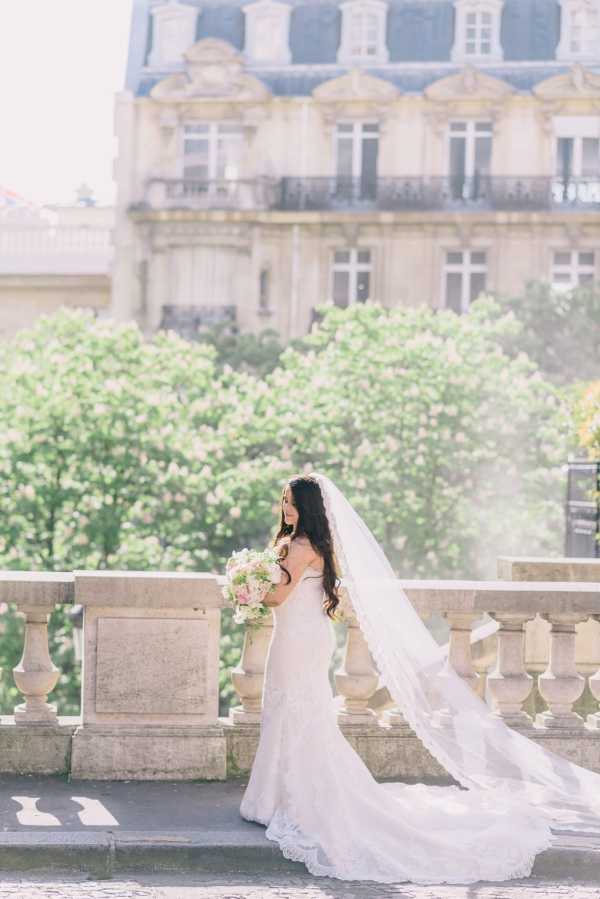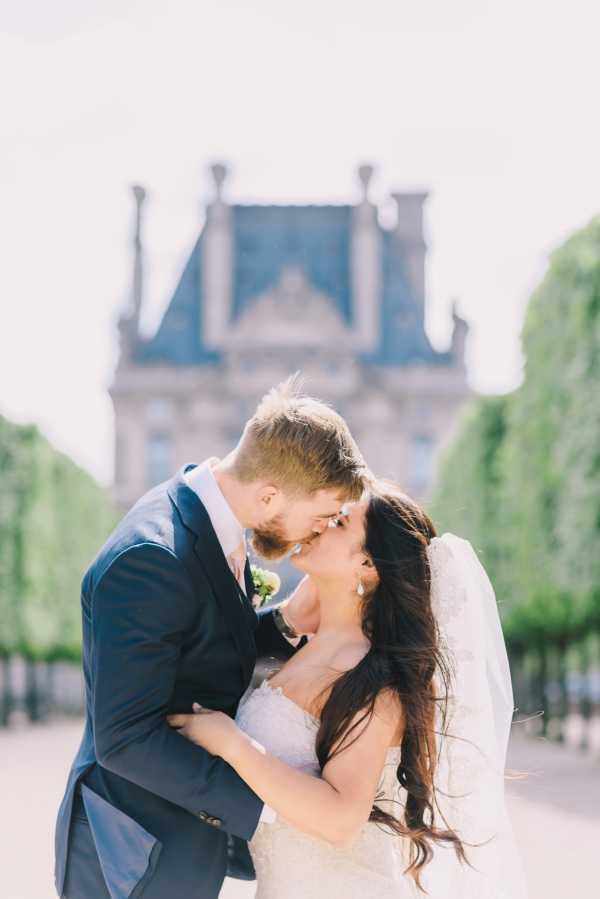 Everywhere you look is simply beautiful and has a certain finesse and elegance like no other city in Europe! As a photographer, Paris is one of the best destinations I have enjoyed working at!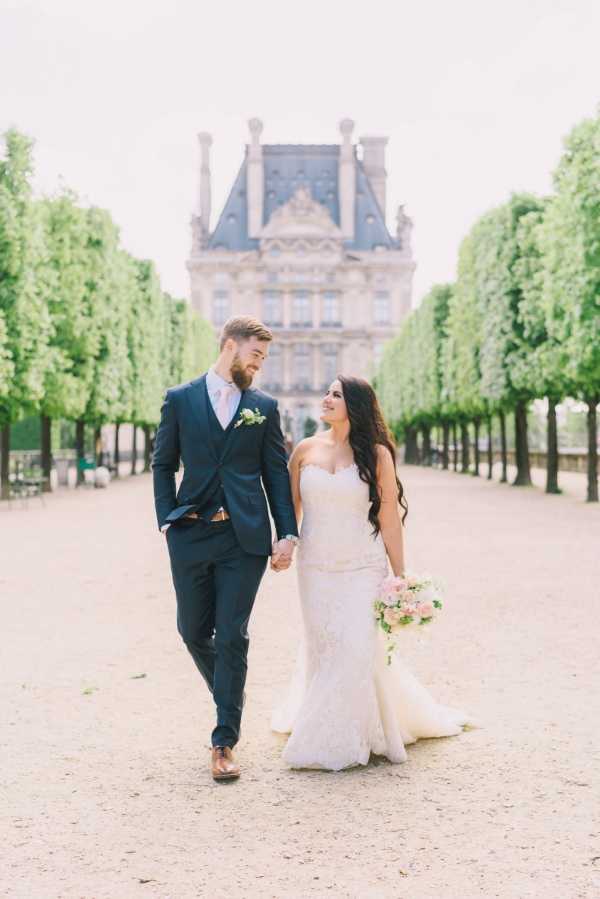 Congratulations to both Rose and Alex, we wish you many happy years together.
Elope in Paris in May Snapshot
Vendors
| Photographer Elias Kordelakos | Planner French Grey Events | Brides Dress Pronovias |