Today's real wedding is full of fabulous elegant details for the gorgeous lace dress, stunning royal blue Jimmy Choo shoes not to mention the  Le Meurice wedding reception of Stephanie and Brian, captured by Catherine O'Hara Photography. For anyone dreaming of a wedding in Paris, Le Meurice is an iconic beautifully stunning venue that will mesmerism your guests and provide an elegant backdrop to set the tone for your wedding celebrations.
I am delighted to feature another wedding by Catherine O'Hara, her photographic style is the perfect blend of narrative style, intimate moments and delicate detailing. It is also lovely to see sponsors Girls and Roses and Lexi De Rock involved in the wedding preparations.
Newlywed Stephanie takes us through her big day: "Brian and I have been together for four years this April (including two years of long distance dating between Ireland and the Isle of Man). We met at a mutual friends wedding in Ireland. Brian proposed in May 2012 en route to Las Vegas, it was a great surprise especially as he had recently won a game of poker against my mum who said if she won there would be a wedding by the end of the year. He won!
The first thing I organised was the photographer. I knew I wanted Catherine O'Hara as she is a childhood friend, but also takes the most beautiful photographs. She took my friend's wedding photographs and I saw how at ease she was with everyone at their wedding, plus I knew her photos would be amazing.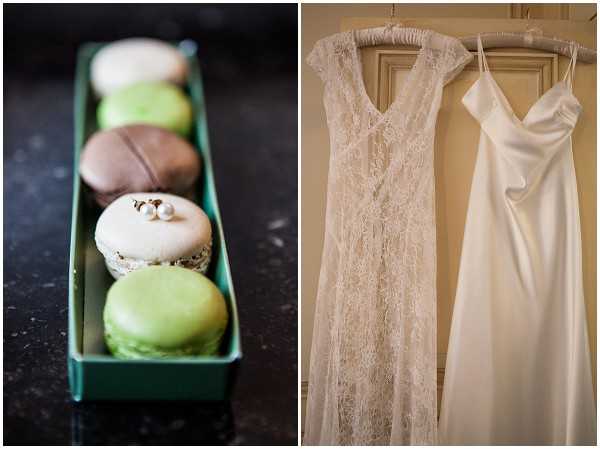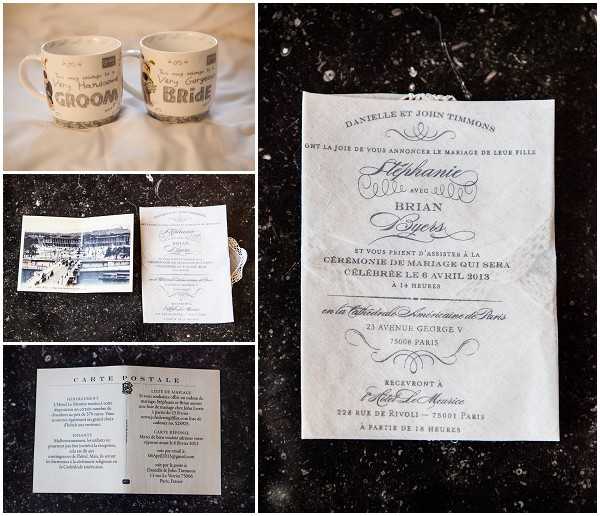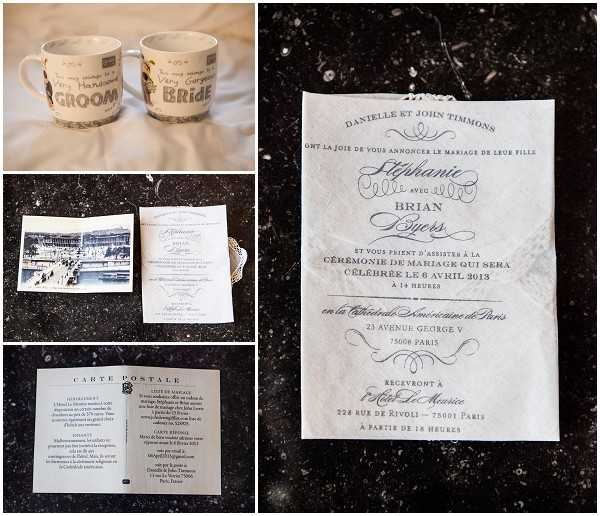 We decided to get married in Paris as my parents live there and we both adore the city. Choosing the right venue was difficult as there are so many places to choose from! We chose Le Meurice as the rooms were stunning and the wedding coordinator, Geraldine, was very helpful.
I enlisted the help of local wedding organizer Jenny Garrett, from Sitting in a Tree. She sourced my invites which were printed handkerchiefs that everyone commented on! She pointed me in the right direction for wedding dresses, and other accessories.
We chose the American Cathedral for the ceremony. It is such a magnificent building and our pastor, Liz Hendricks put us at ease and was very accommodating.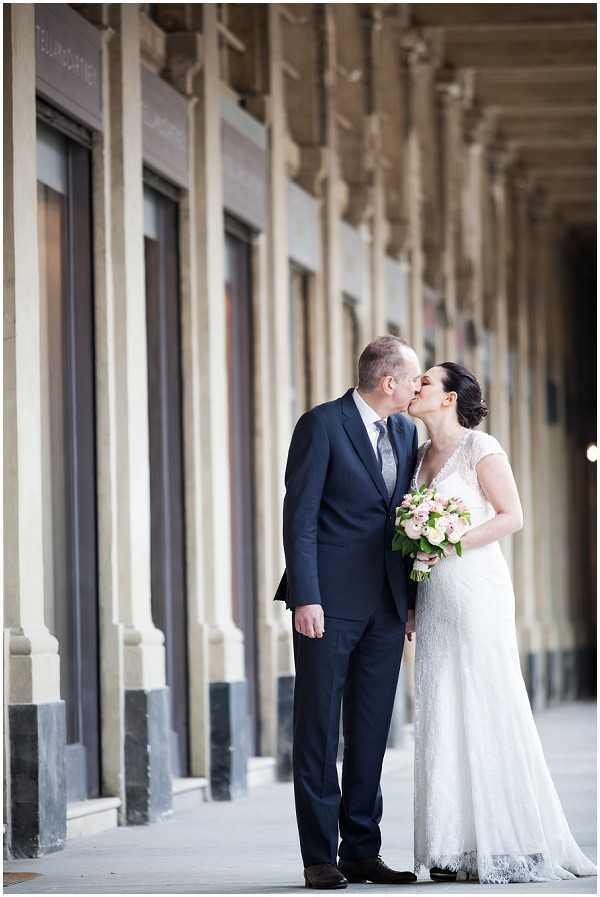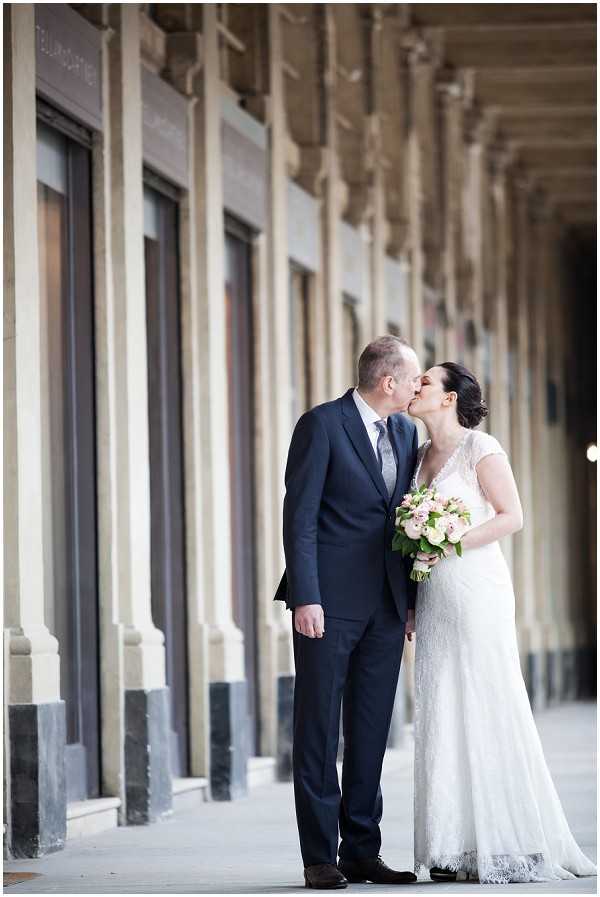 Brian cycled from the Isle of Man to Paris for our wedding day to raise money for local charities. Luckily he wasn't too stiff and managed to walk up the aisle. The service itself flew by, it was really nice to have so many friends and family come over for the wedding."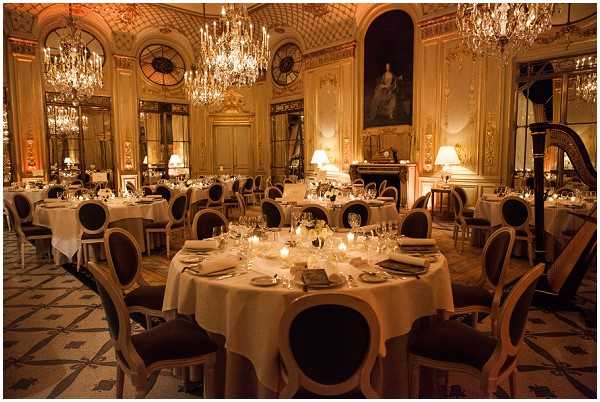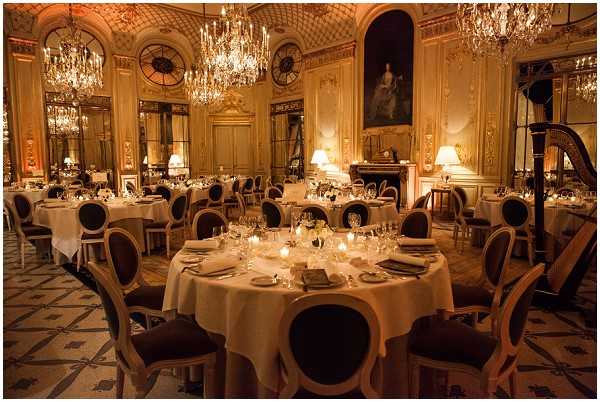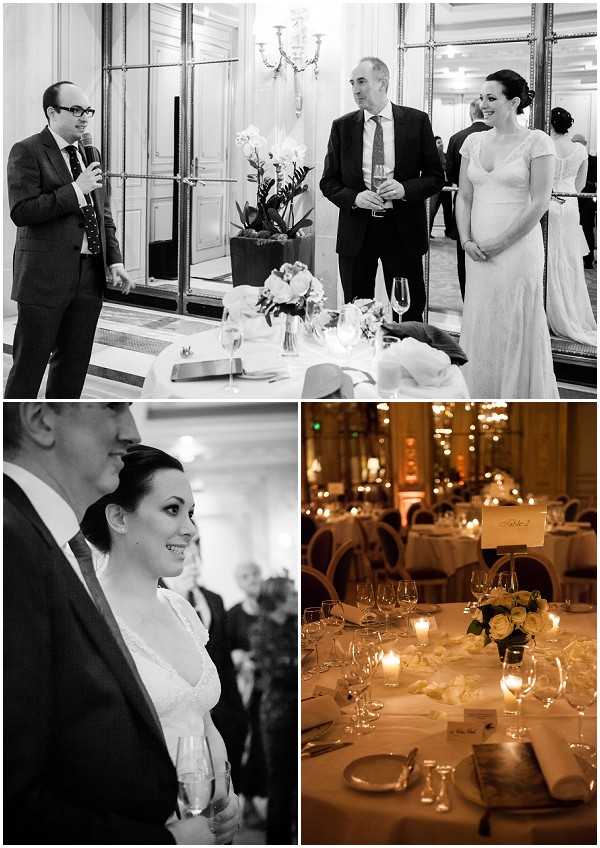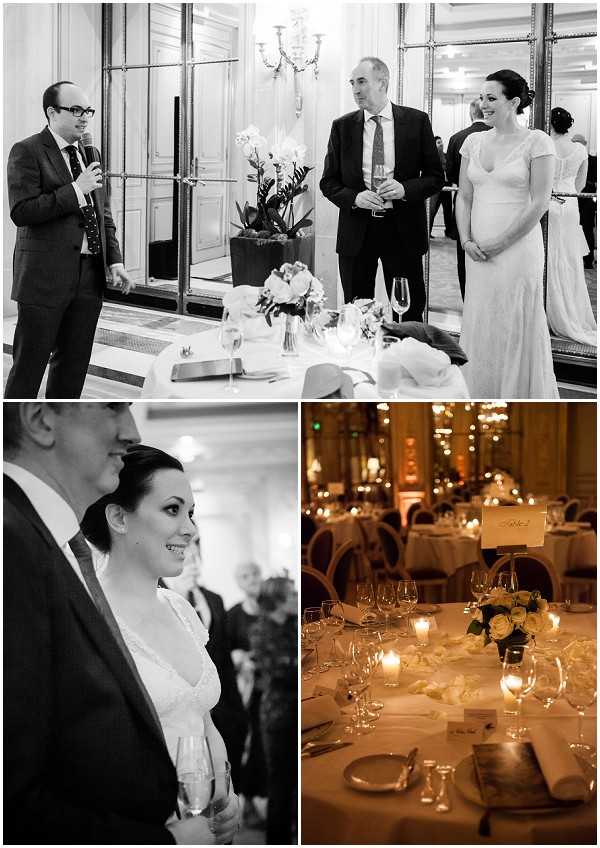 Wedding Suppliers:
Wedding Planners: Sitting in a Tree
Ceremony Venue: American Cathedral
Photographer: Catherine O'Hara Photography
Harpist: arranged by Le Meurice
Venue: Le Meurice Paris
Band: arranged by Le Meurice
Florist: Girls and Roses
Make up: Sanni Sorma
Hair: Lexi de Rock
Cars: Taxis G7  
Dress: The Bridal House
Shoes from Jimmy Choo
Grooms Suit: Armani
Shoes: Hudson