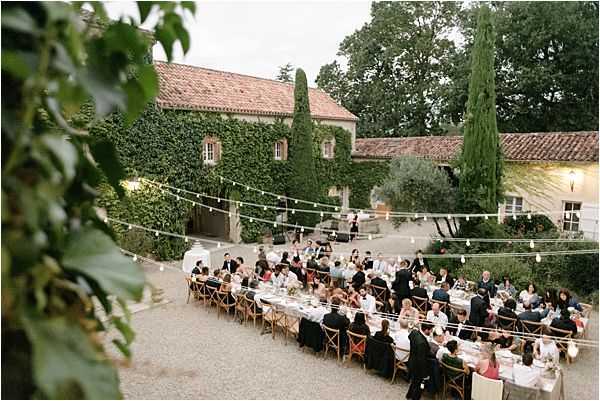 It's been said that you could stick a pin in a map of France and not be too far away from a stunning Chateau. Although this chic and elegant Chateau de Malliac wedding didn't materialise by way of a physical pin, the Francophile couple turned to the trusted digital pin of Google!
Let's allow Sophie from Wedding Planner Fete in France to guide us through their elegant wedding.
The bride and groom both love France.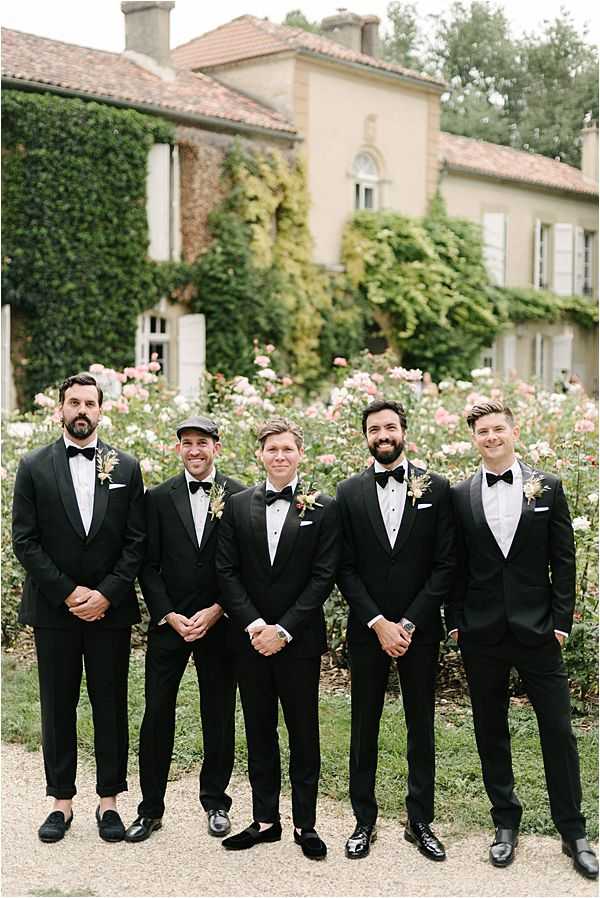 Even though they live in San Francisco, met in Beijing and also lived in Montreal, they kept coming back to France for trips and holidays.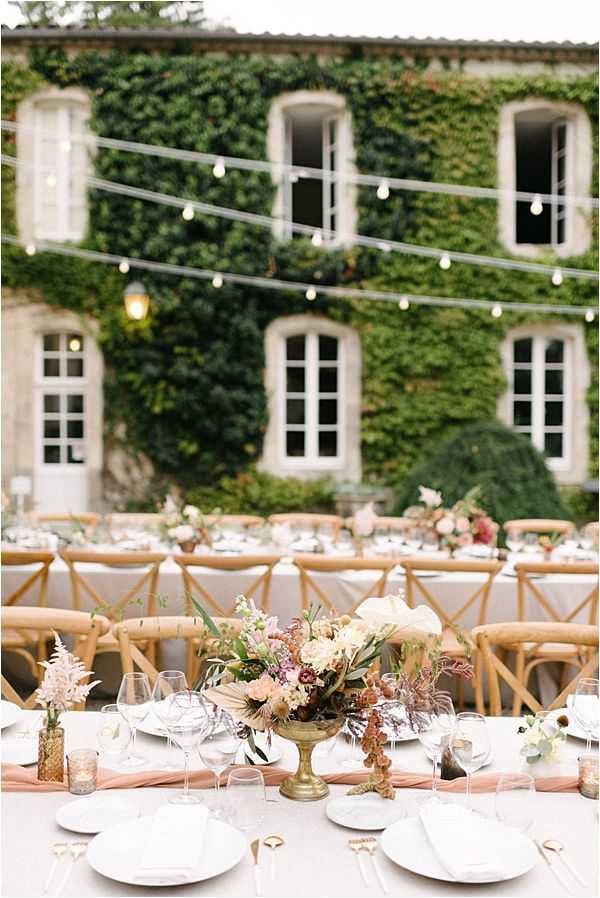 There was this immediate and visceral connection they felt to the land and they kept coming back, and each time it felt more magical. It felt natural to them to celebrate their love in this country they cherished above all others.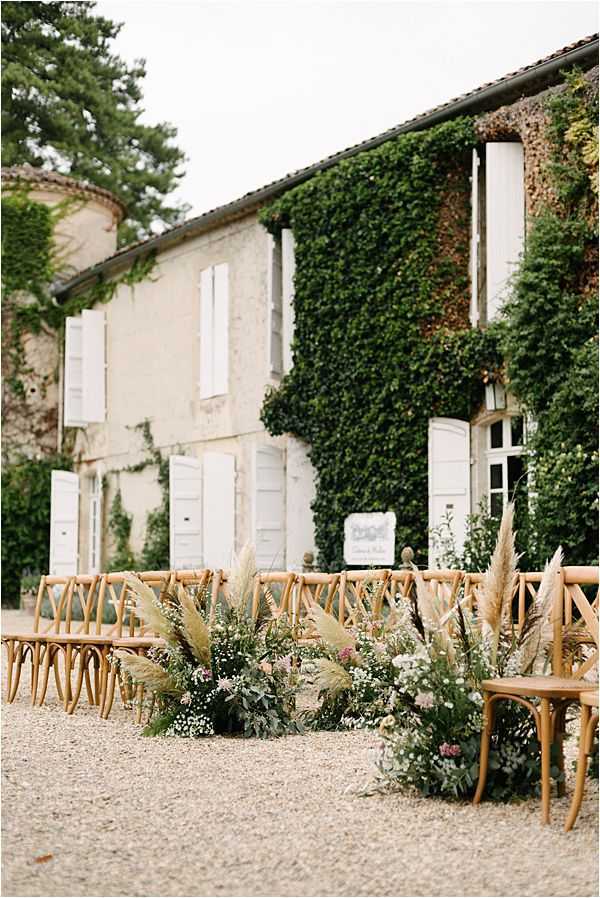 They selected on Google, sight unseen, a beautiful chateau in the South West of France in the Armagnac county. The domain has a beautiful garden, varied wings to host many guests onsite, and we different spaces for ceremony, cocktail, dinner, and dancing.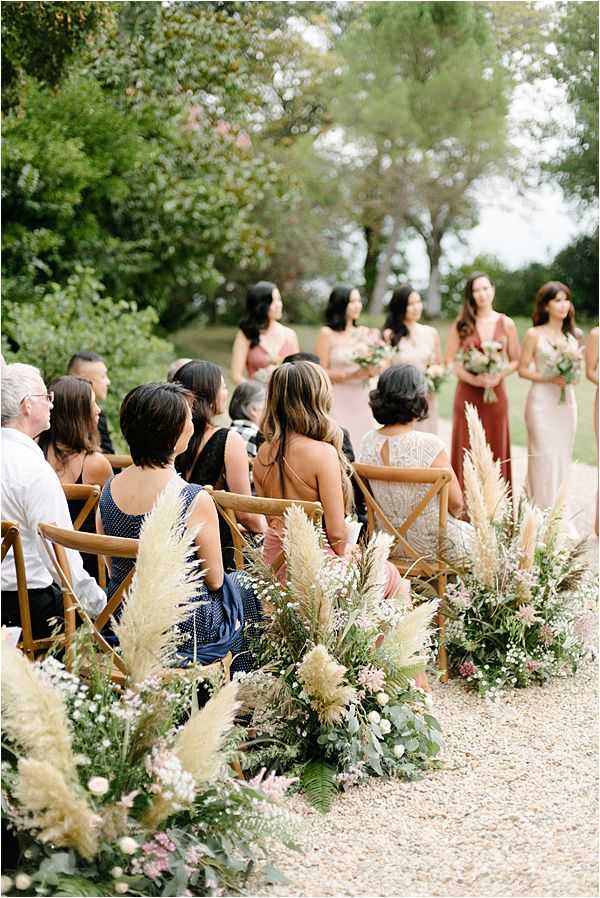 The bride chose a decor that was simple but chic, elegant with a touch of boho.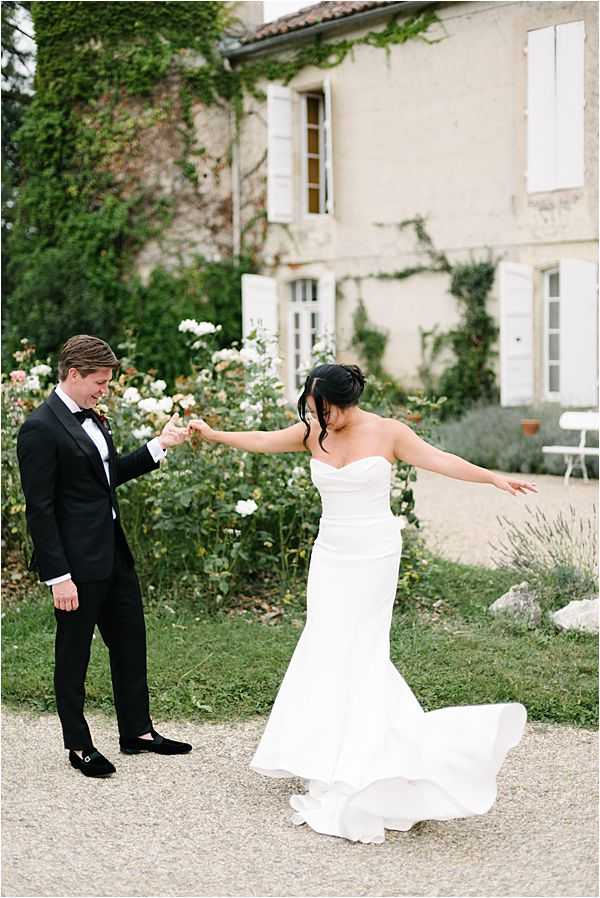 The flowers were inspired by the warm, earth-toned palette the bride picked for the bridesmaids dresses.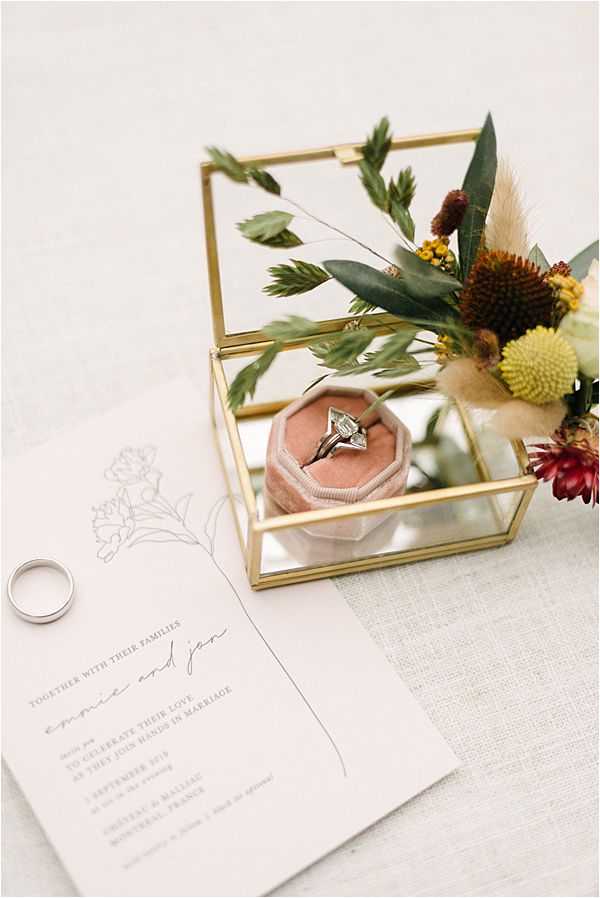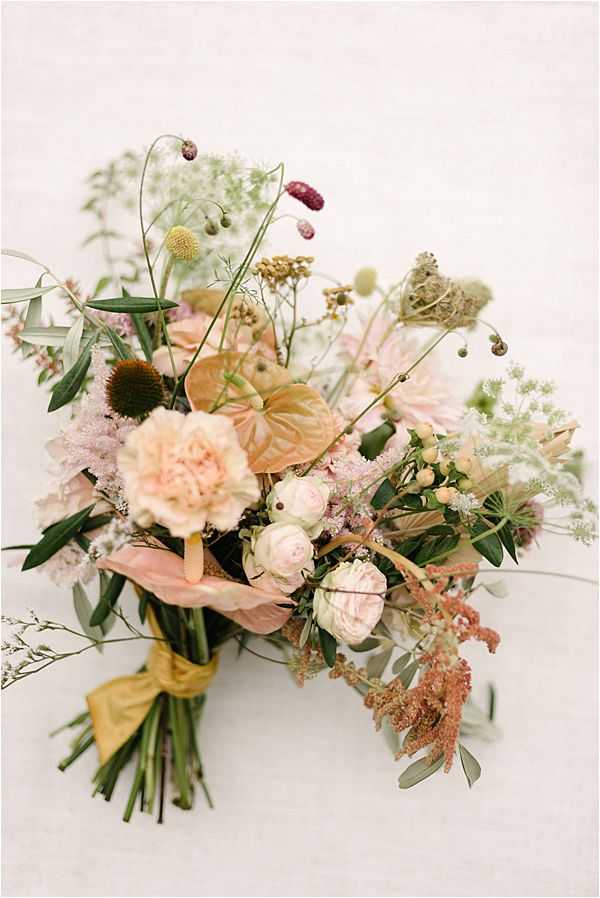 She also really liked the idea of fresh flowers mixed with dried palms, pampas and other dried grasses.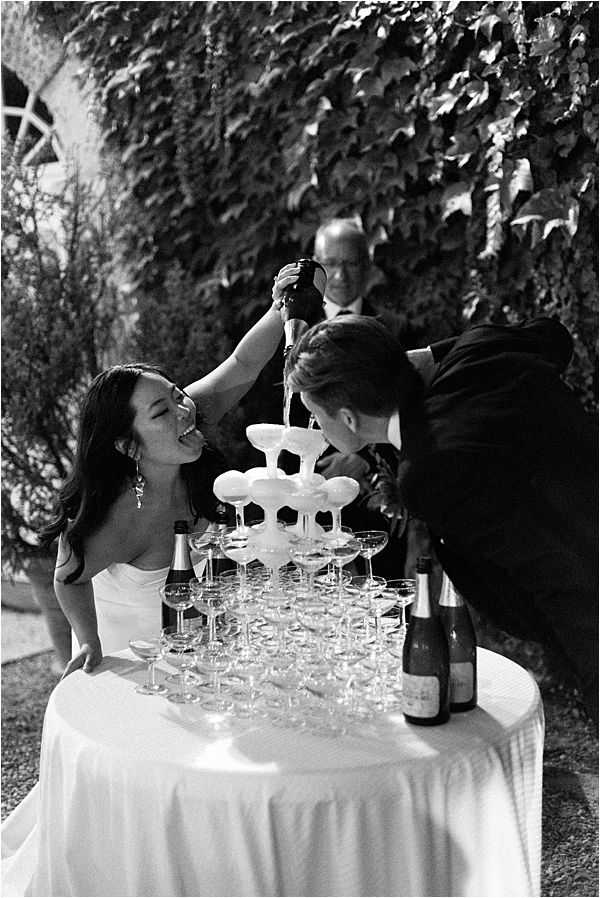 The table decoration needed to be elegant but not overdone, so we made sure that there was breathing space between the arrangements.
Check out this stunning video of the day by Moon and Back:
Take a look at a previous a Château de Malliac Wedding
Chic Château de Malliac Wedding Snapshot
Vendors
Photographer MARION HEURTEBOUST | Planner Fete in France | Florist Fleurs de Mars | Venue Château de Malliac | Videographer Moon and Back | Wedding Dress Vera Wang | Hair CIARA COIFFURE | Make Up SANNI SORMA | Decoration Maison Options | Catering Lacoste Traiteur