Happy hump-day lovely FWS readers! Today we're showcasing one of our Real Weddings from March this year, which is from the stylish French Château De Malliac
The whole day was planned to perfection by La Vie En Rose Weddings. We love the romantic setting and our stunning brides Olvi's lace off the shoulder gown which perfectly complimented her dapper groom.
The whole day was captured beautifully by talented FWS vendor Philip Andrukhovich who captures weddings in France and Croatia. "In photography I pay particular attention to "live" moments. The moments which reflect people's inner state and eternalize it. In photography I like carrying out experiments, introducing new ideas, constantly learning new things and creating beauty!"
We'll now pass you over to our bride Eve who will be walking us through her special day…
"The first time I met François, I'd decided to go for a drink with some friends. I'd had a rough day of rehearsals for the new show, (I'm an English girl dancing at the Lido in Paris) so, of course, going for 'just one drink' in a gym bra, leggings, not a scrap of make up on and hair in a sweaty pineapple, I was SO ready to meet my future husband. We had said hello and then continued to ignore each other for at least the first hour of being in the bar, his friends and him talking and laughing away, in French of course, which I was still blissfully incapable of learning."
"I'd made everyone do Tequila shots, for Dutch courage to speak to François and garbled away at him in my now slightly inebriated state, presuming of course, that, as his younger brother had such perfect English, he would understand everything I was saying. All I remember thinking was, what a great listener this guy is, just nodding and smiling all the time… or later, as I found out, he didn't understand a single word that had come out of my mouth!"
"When it was time to leave and say goodbye to everyone, I saved him for last. As the French are so well known for their famous 2 kisses on the cheeks, we did what came naturally, kiss one cheek, then the other… then looked into each others eyes for probably a second too long,  resulting in, well, what can only be described as an embarrassingly drunken show of real French kissing."
"After that, we were hooked. I had finally found my reason to learn French!"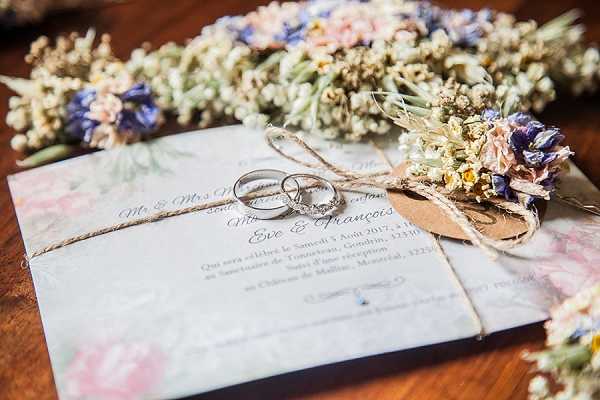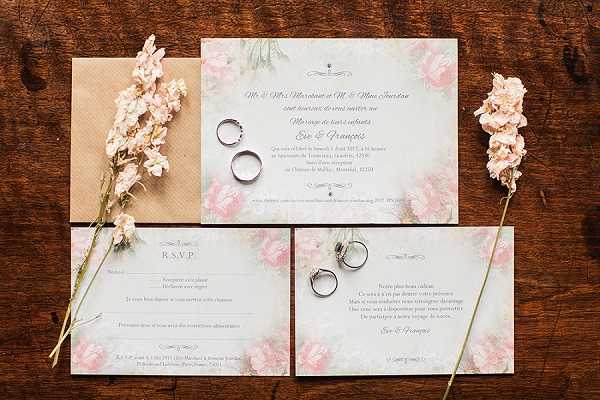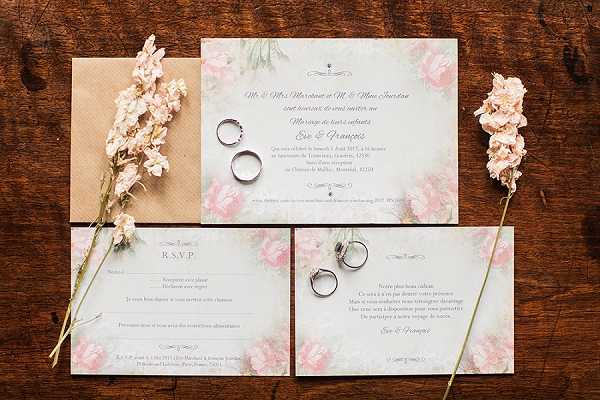 "We found Château De Malliac through a blog, I'd searched for what felt like a year, trying to find something that suited us. As most of my friends and family were coming from England and François from North West France, we decided the fairest thing to do was to make everyone travel. After viewing many other venues across France, we found the Chateau and fell in love instantly."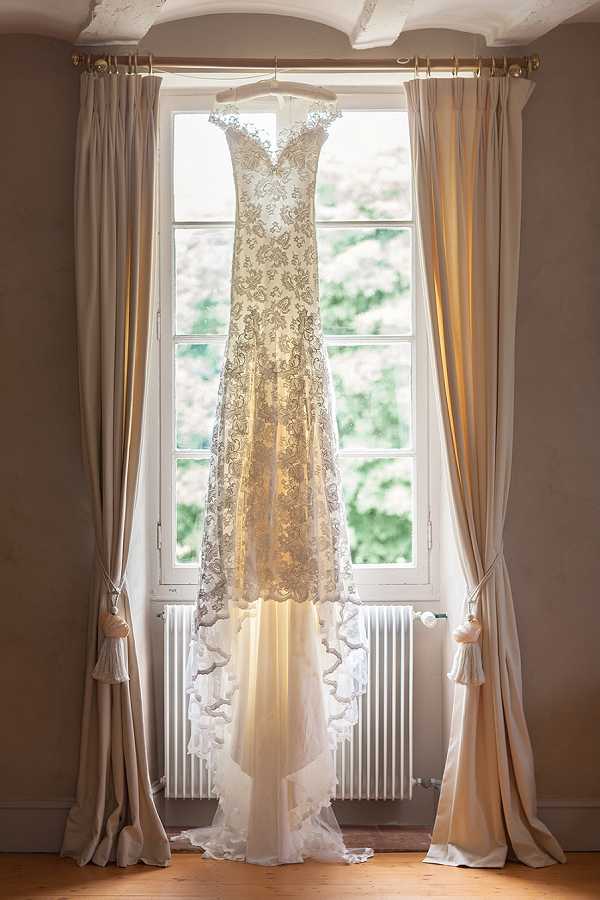 "We wanted to really have a day celebrating love, rather than having something too serious. We chose to have a theme of Rustic Romance, with the Chateau and our Church fitting this theme perfectly. We had a jazz band during the cocktail hour and a DJ at night, playing into the early hours of the morning. Keeping both the traditions of French and English weddings in mind was very important for both of us."
"Our Church was actually an outdoor Sanctuary, with trees lining the way of the aisle, giving just enough shade for it not to be too hot and letting those beautiful sunbeams shine through."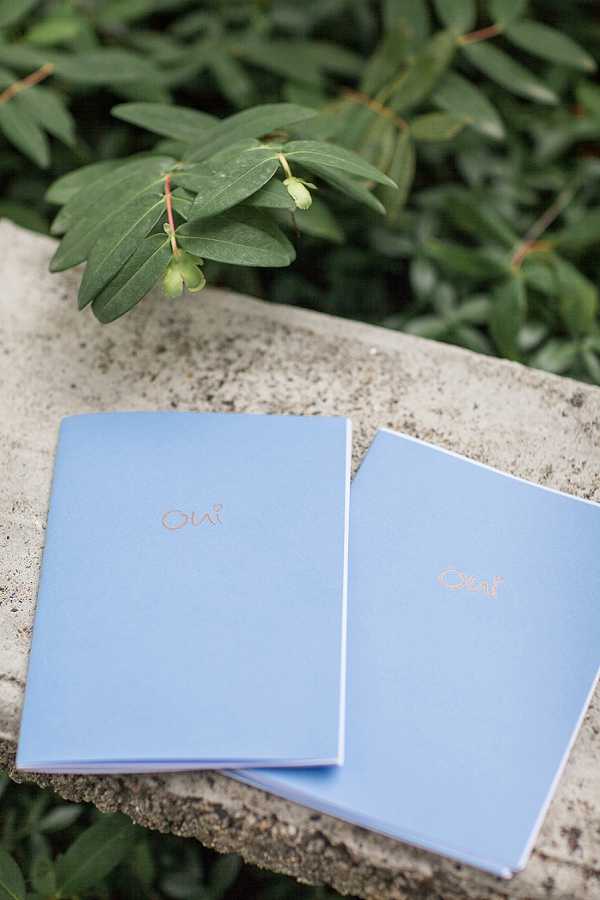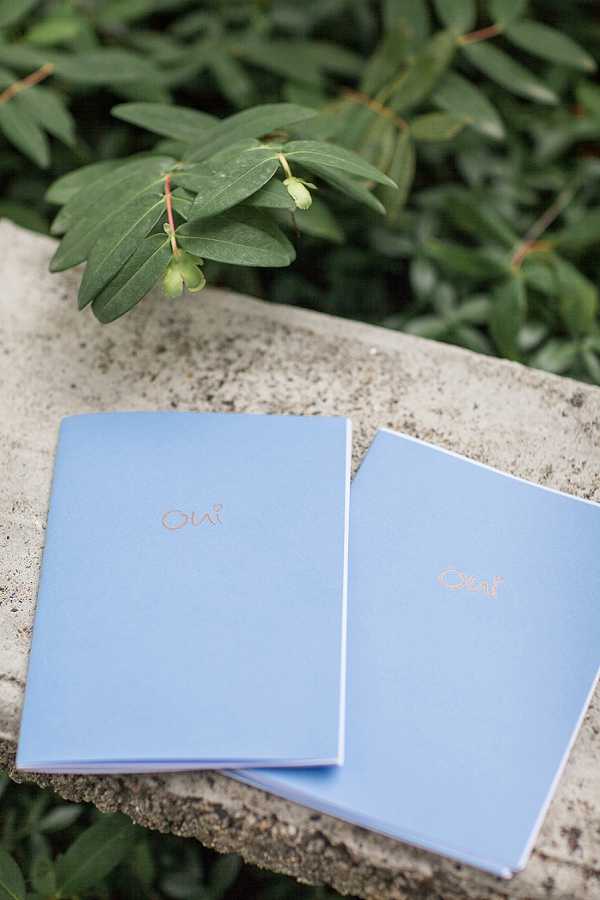 "For both of us, the most overwhelming feeling of the day was just having all of our loved ones around us. The atmosphere, love and happiness that was present, is something neither of us will ever forget. You can spend months, years planning the most incredible wedding, but at the end of the day, it's your friends and family that really make it."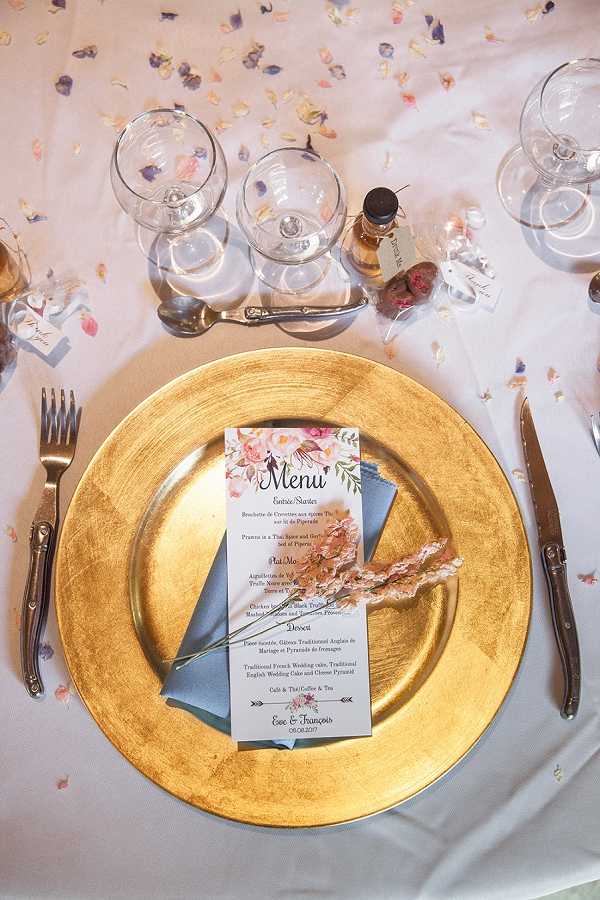 "Find a photographer and videographer, if you want both, that are right for you and your style. We couldn't be happier with the choices that we made, I look at our videos and photos nearly every day, and they bring back every feeling, emotion and memory of the most amazing day of our lives."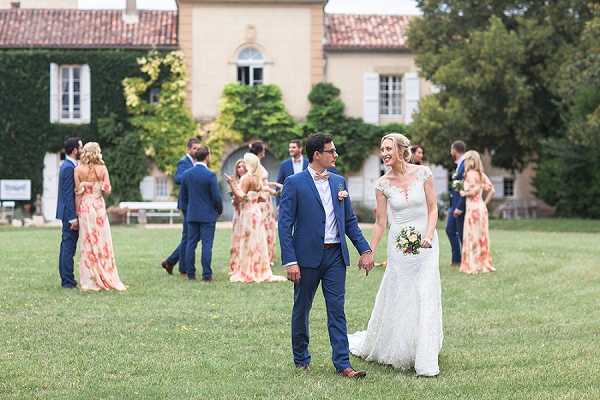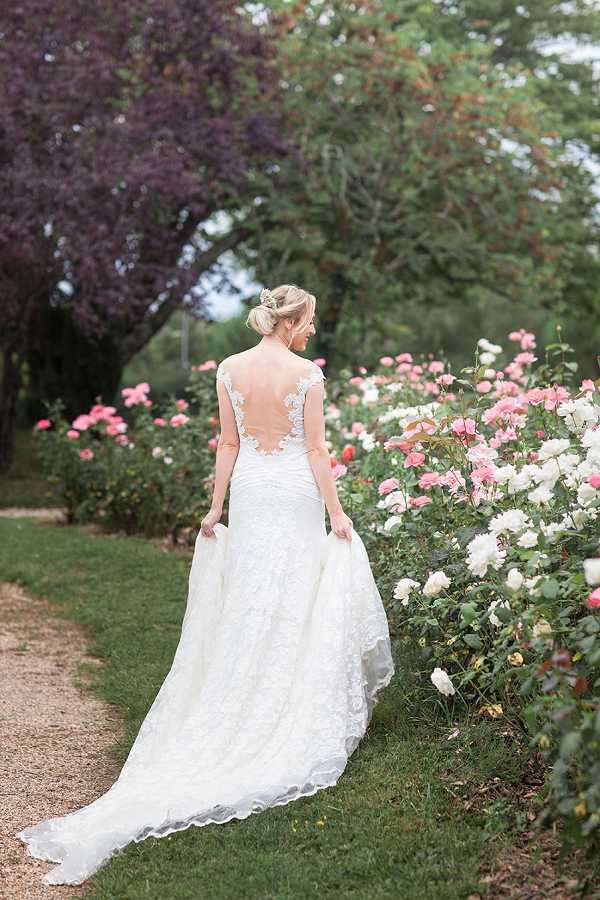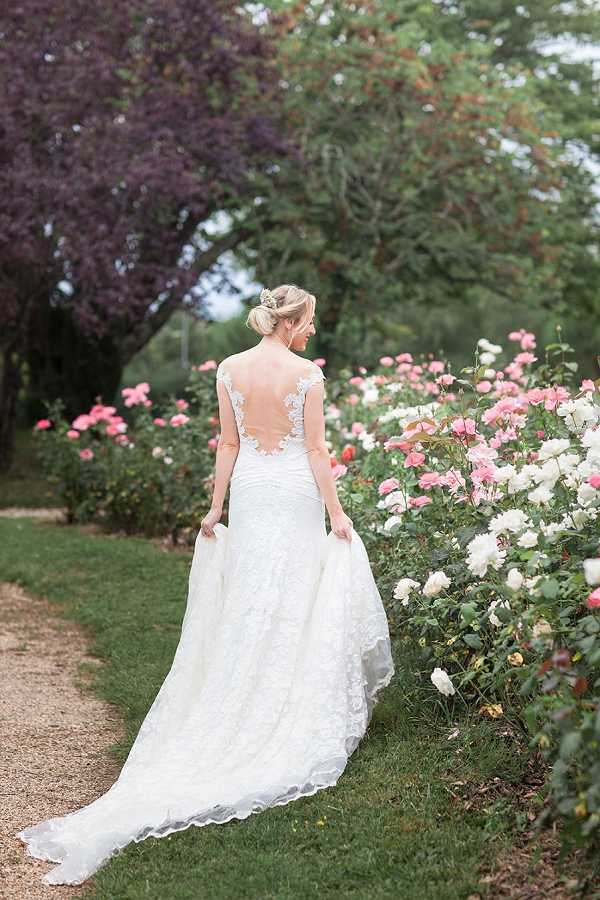 "My dress was custom made by Olvi's, a Dutch brand. They work with French lace and create designs that are simply stunning, with a more reasonable price tag than some brands out there creating similar dresses. I'd never felt like such a Princess than on our wedding day, everyone had said how beautiful my dress was and also that if they could imagine me in anything, it would have been this dress. My dress, that I bought at Dress Dreams in Kent, was created by mixing a few designs of Olvi's dresses together. They were so accommodating, and although I was nervous as I'd never tried on my actual dress before it was finished for me, I was blown away by the final product."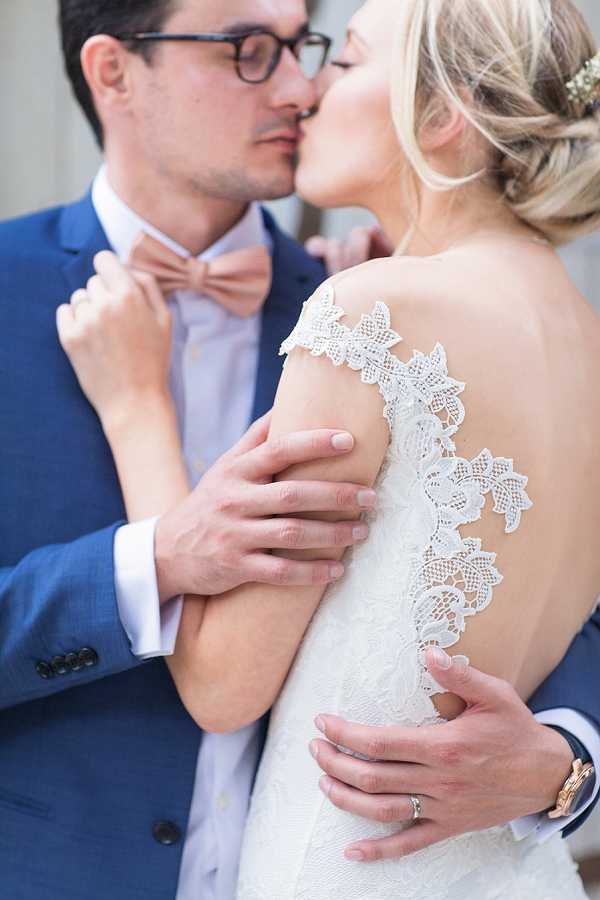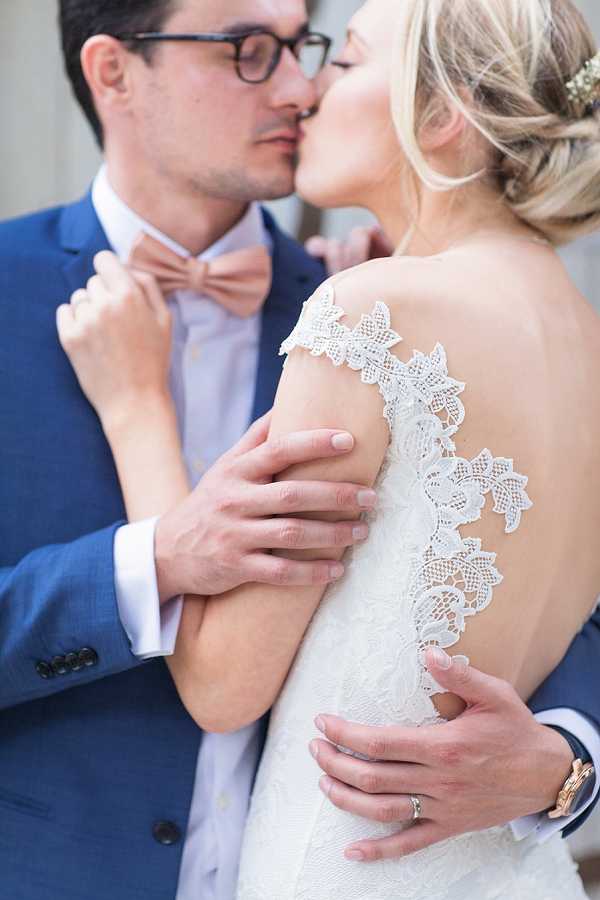 Here are a few words from their photographer Philip Andrukhovich…
"I was honored to photograph Eve and François's wedding at Château De Malliac in New Aquitaine. All of the wedding was very stylish and everything was thought through to the last detail. The couple had prepared beautiful invitations and menu cards. All bridesmaids had the same style of hairpins in their hair made from dried flowers. The bride, Eve, had a very beautiful wedding dress from finest French lace. Their wedding venue was Château De Malliac in New Aquitaine and the wedding ceremony was held in the village close to the Chateau. All the guests sat on stone benches surrounded by tall trees and singing birds. It was so atmospheric. The appearance of the bride before the guests was solemn."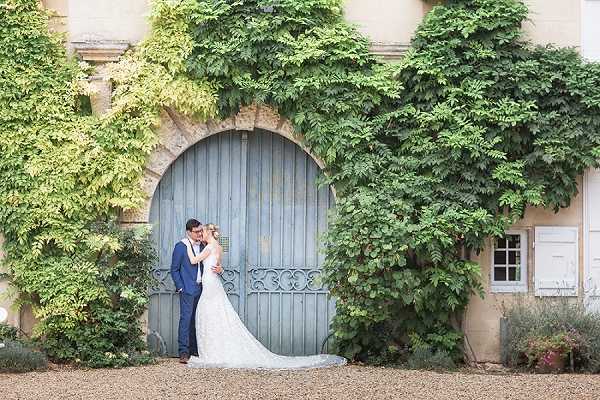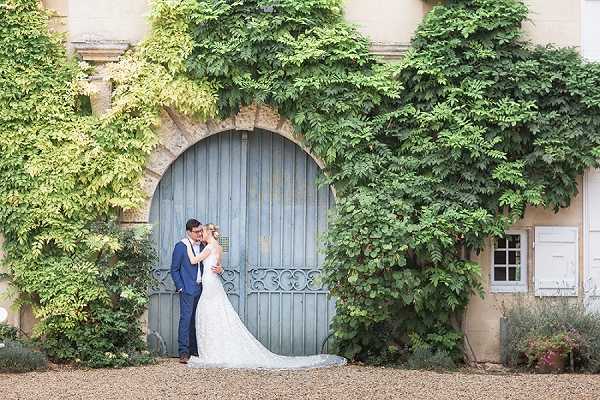 "For the photoshoot of Eve and François we made use of the stunning Chateau with its majestic views. We took photos next to the blooming roses and with retro machinery, which was ordered by the couple for their wedding. Before the reception candles in glass bottles were placed around the Chateau. And the whole Château was transformed and became even more hospitable for all guests who were at the wedding. In the evening I took some photos with the couple outside their reception hall. The wedding of Eva and François was very romantic. The couple inspired all the guests with their love and gave joy and happiness."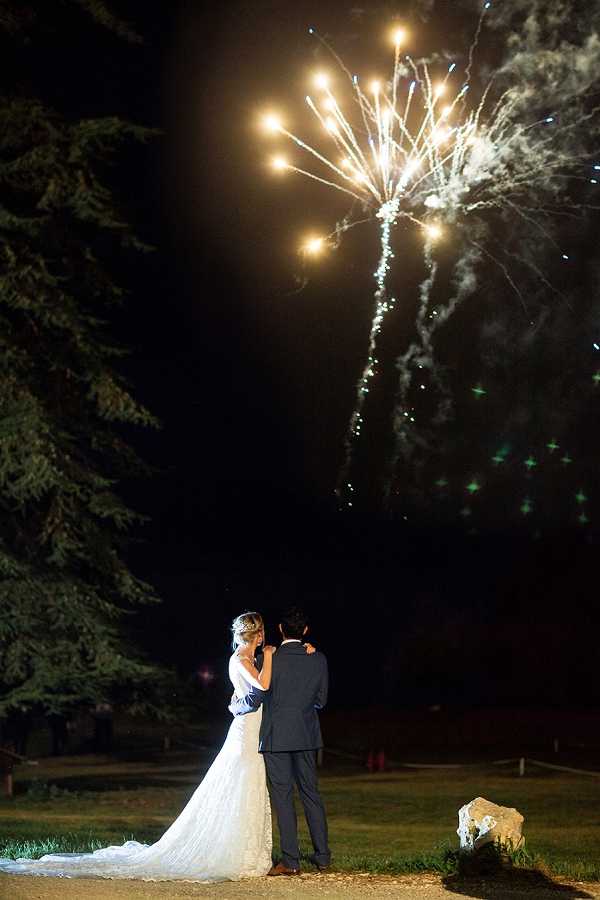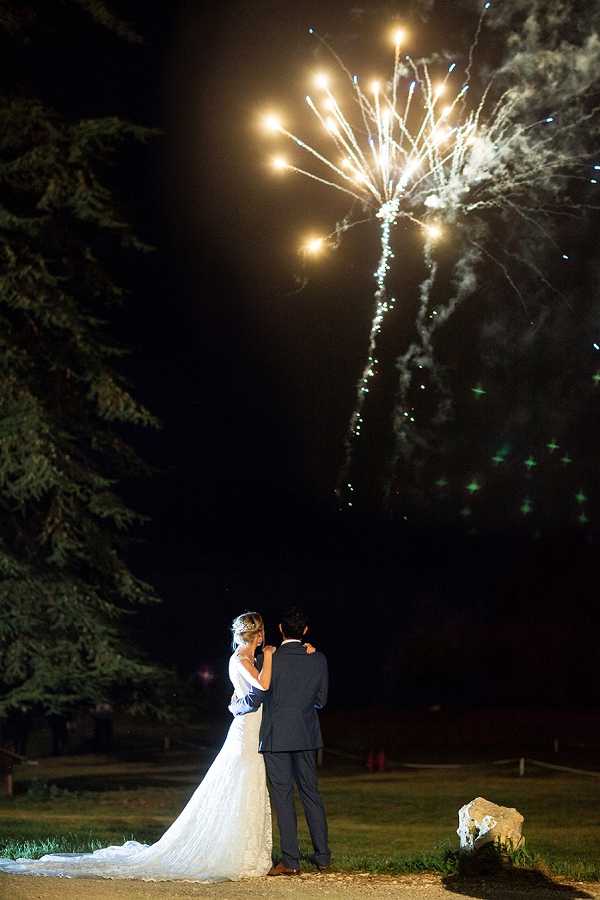 Congratulations Eve and François from everyone here at French Wedding Style!
For even more gorgeous outdoor Chateau wedding inspiration check out this real wedding.
Stylish French Château De Malliac Wedding Snapshot
Wedding Vendors
Reception Venue: Château De Malliac | Ceremony Venue:  Chapelle de Notre Dame de Tonneteau | Photographer: Philip Andrukhovich Photographer | Videographer:  MotionCraft Creative | Planner: La Vie En Rose Weddings | Dress: Olvi's | Bridal Shoes: Dune | Groom and Groomsmen's Attire: Father and Sons | Bridesmaids Dresses: Reformation | Rings: Zeina Alliances | Flowers: Gerbert Creation | Catering: Lagrangette | Wedding Cake: Cakes In France | Jazz Band: Jazzlive Event | DJ: Dordogne Wedding Music