Good morning lovely French Wedding Style readers, we hope you've been enjoying a great week! We're whisking you off to the gorgeous Chateau de la Cour Senlisse which is situated in the countryside just outside Paris for the real wedding of Caroline & Adrien.
We love their elegant choice of styling and florals which perfectly suit their elegant venue. Caroline wore a gorgeous two piece Amarige Couture gown while her groom looked handsome in his Father & Sons suit which he paired with a bright yellow bow tie for a pop of colour! We just can't get enough of their intimate sun drenched nuptials!
There to capture all the emotions of the day was wedding photographer Michelle Gonzalez Photographe…
"I'm a wedding Photographer in Paris and The Parisian region. I like soft and light pictures in a timeless style. I love romance and great love stories, you know, one that upsets you and makes you lose the reason. For me, photography is the best way to sublimate love with elegance for authentic and true memories."
"I had the chance to accompany Caroline & Adrien last June, on their lovely day, of the preparation of the bride until the first dance. They chose to reunite their families in a beautiful place, Chateau de la Cour Senlisse, located in the heart of the natural park of the upper valley of Chevreuse in the Yvelines. Between Renaissance and Middle Ages, with four towers and water moats, nestled in a 10-hectare park, the Chateau de la Cour Senlisse is refined and authentic."
"For their preparations they were surrounded by their best friends. I took some pictures of details, like the flowers created by Le Fleuriste du Coin, the wedding rings and the wedding dress… It was a warm moment. Caroline wore a dress by Rael Alma Novia – of the creator Amarige Couture and Adrien wore a suit from Father & Sons."
"The Bride and Groom chose to marry in the intimate church of Chevreuse followed by dinner in the large park of the chateau."
"Their wedding reflected their love. Everything was beautiful and very elegant. It was a very sunny day, we took the opportunity to take pretty couple pictures at the end of the day, at sunset."
"From cocktail to dessert everything was delicious. The meal by Grain de Cèl delighted the guests."
"The two lovers partied all night with their families and friends, thanks to the good music of Matthieu Evenement. Caroline & Adrien are very much in love and it shows."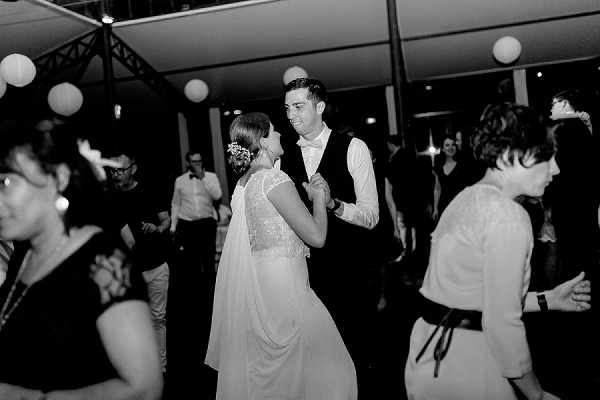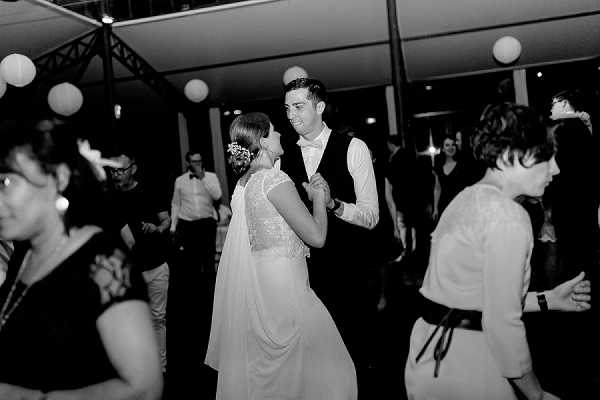 Congratulations Caroline & Adrien from everyone here at French Wedding Style!
For even more Château de La Cour Senlisse wedding inspiration check out this romantic Château Cour Senlisse real French wedding planned by Les Demoiselles de Madame.
Château de La Cour Senlisse Real Wedding Snapshot
Wedding Vendors
Reception Venue: Chateau de la Cour Senlisse | Photographer: Michelle Gonzalez Photographe | Brides Dress: Amarige Couture | Grooms Outfit: Father & Sons | Florist: Le Fleuriste du Coin | Catering: Grain de Cèl