Hello lovelies, we hope you are enjoying a wonderful week so far! We are heading to sunny Burgundy for a gorgeous humanist Chateau de Pruzilly real wedding.
Among the southern vineyards of Burgundy sits the beautiful rustic wedding venue Chateau de Pruzilly, perfect for our bride and groom's big day. They celebrated their love in a beautifully unique way under the gorgeous warm French sunshine. With DIY touches such as colourful pastel bunting and a sweet photo booth, it was fun and laughter all round.
We just love Vivie and Ben's beautiful light filled images created by Fine Art Photographer Camy Duong who is based in Paris. Camy will also be walking us through today's countryside Chateau de Pruzilly real wedding…
"I first met this gorgeous couple for their engagement session at the Parc Floral of Paris, it was a rainy day but their smiles create sunshine."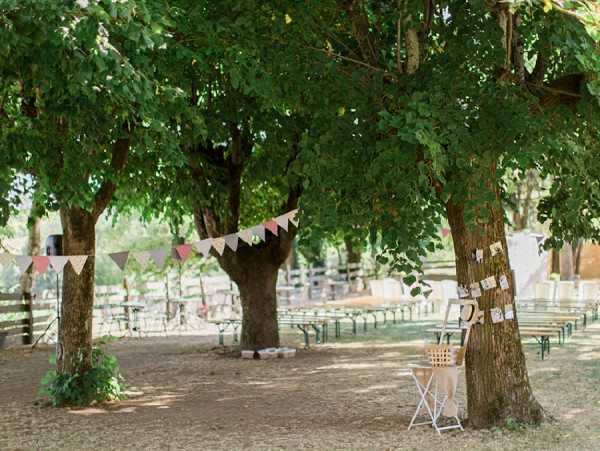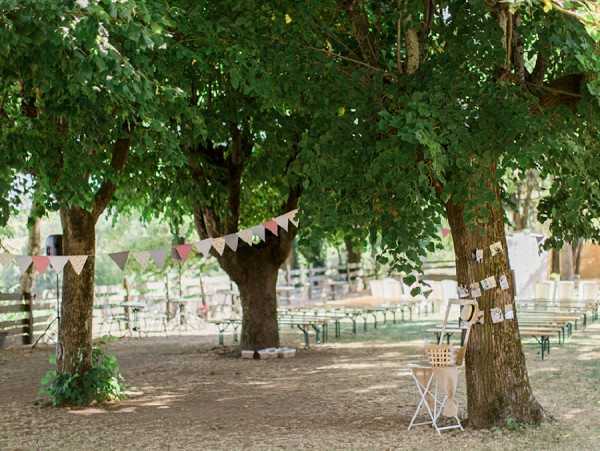 "After this beautiful session I was excited to catch their wedding day held in a beautiful countryside venue. Vivie (AKA Virginie) and Ben are a french couple who travelled a lot, they used to live in Montreal, London, Paris and then Lyon, that's why they chose to be married in the middle of southern burgundy wine fields."
"Vivie wore a beautiful dress, the top was Delphine Manivet and the skirt was Rime Arodaky from Dressing Club and shoes from Jonak."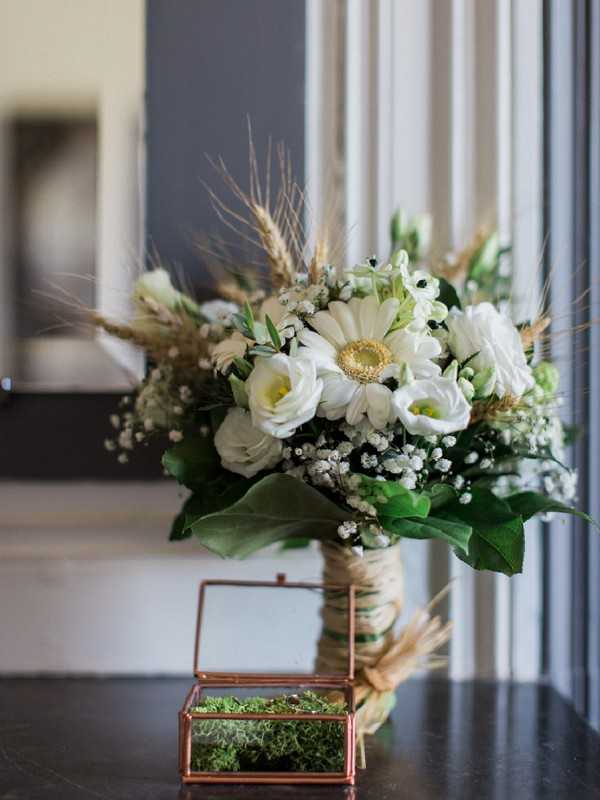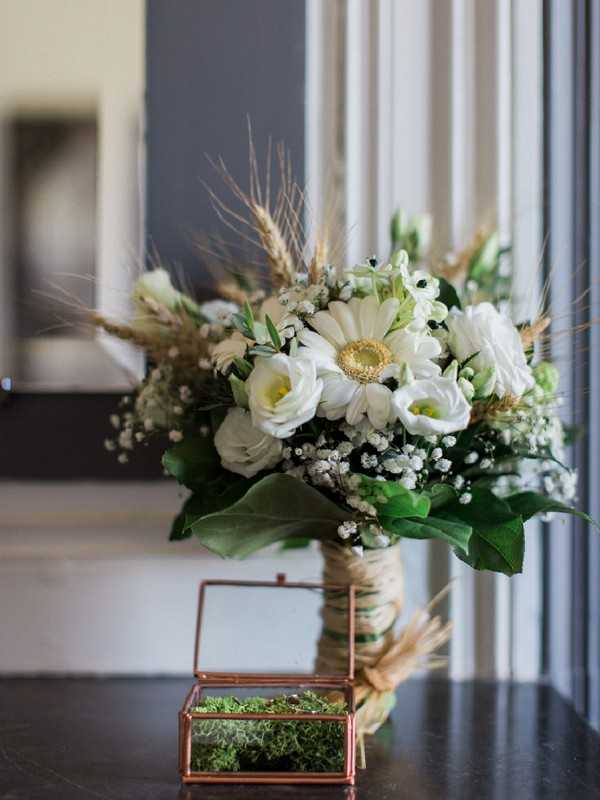 "Take a look at her bouquet made by the groom's mother, there is some wheat to fit the wedding theme, even the groom wore a strand of wheat in his suit pocket."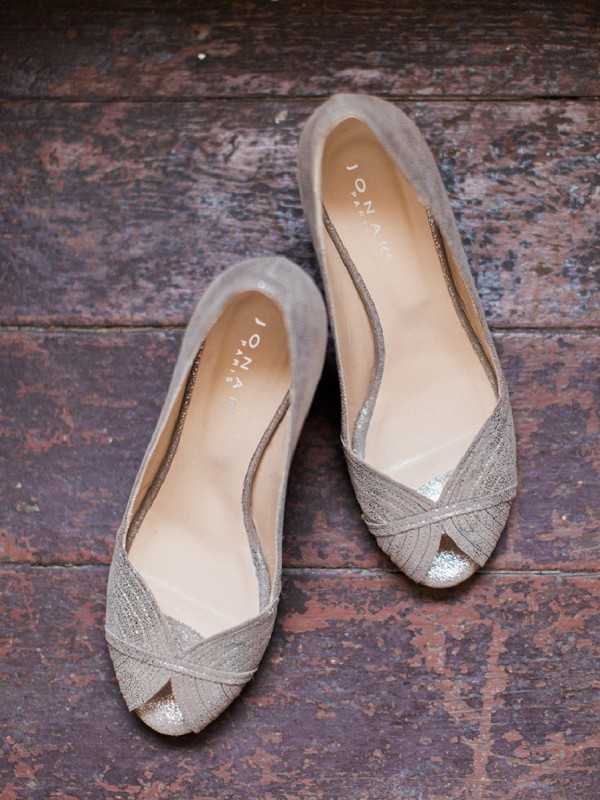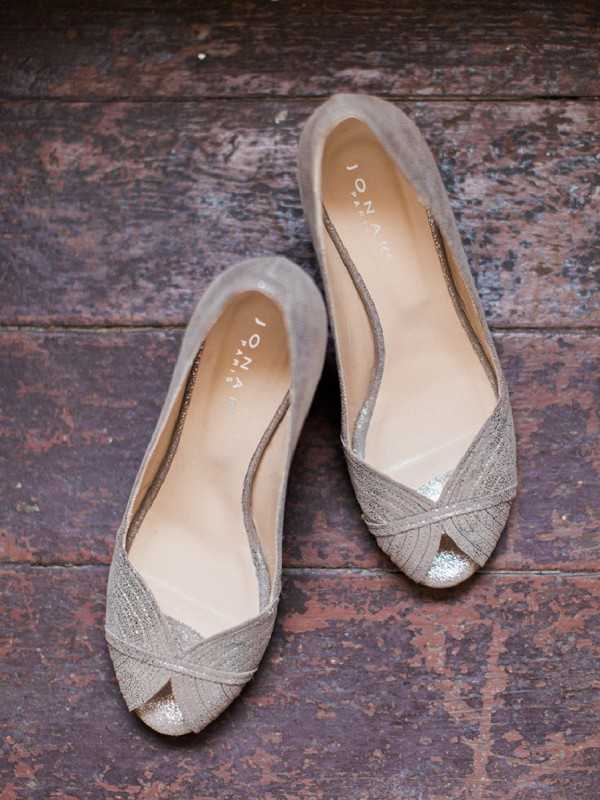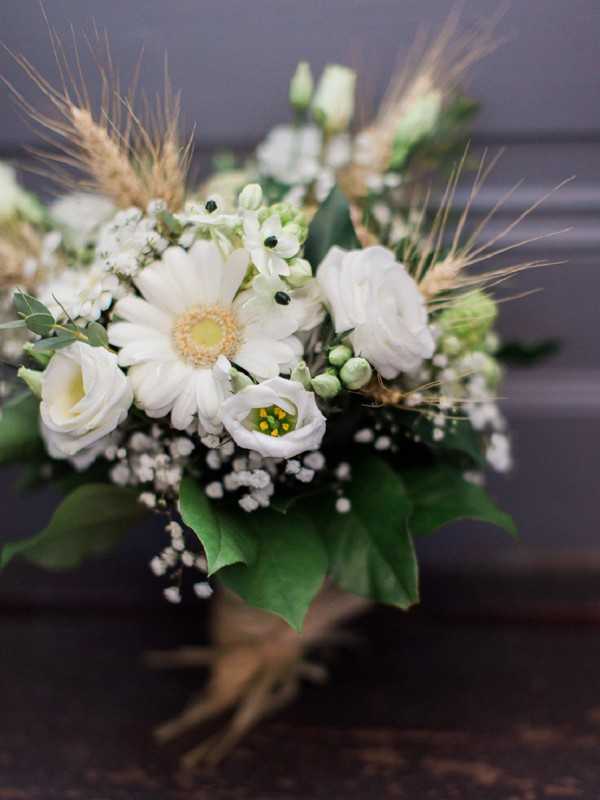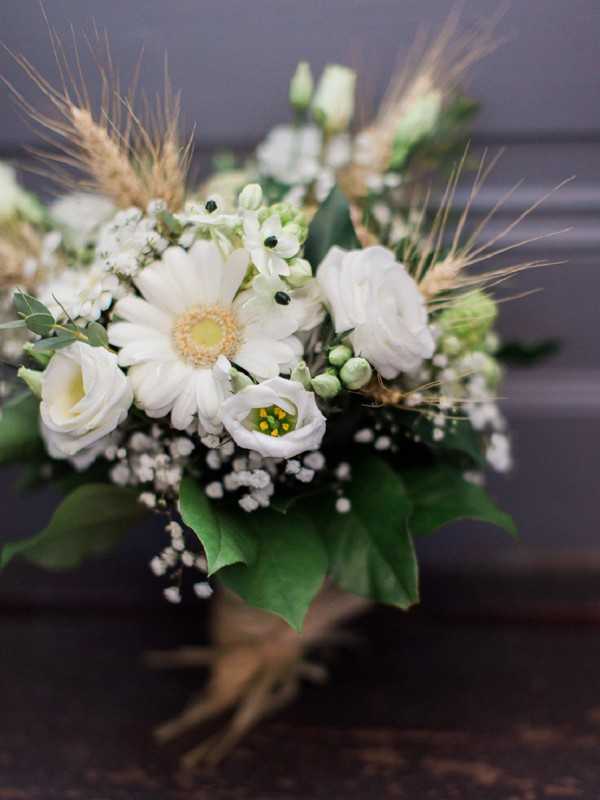 "They chose to hold a secular ceremony opened by a 'walky dance' by the wedding witnesses, it was so fun and joyful! It was a very emotional ceremony, I was crying behind my camera."
"They already had their civil ceremony at the town hall the day before, so for the reception they wanted a secular ceremony full of emotion. The reception was held in the beautiful venue of Chateau de Pruzilly, an old wine castle of 18th century, on the borderline between Beaujolais and Southern Burgundy. The view is just breathtaking because Château Pruzilly lies on top of the hills at an altitude of 400 meters."
"Ben wore a suit from the very trendy brand – The kooples and his shoes were from Bocage."
"We tried to find a place for the couple session far away from the guests, so the bride and groom can have a little time for themselves. We took the car and only drove 2 minutes, we found this beautiful place in the middle of the vineyards and an added bonus, we had an amazing sunset for the session."
"The environment was so great and the couple so easy that I almost couldn't stop taking pictures of them!"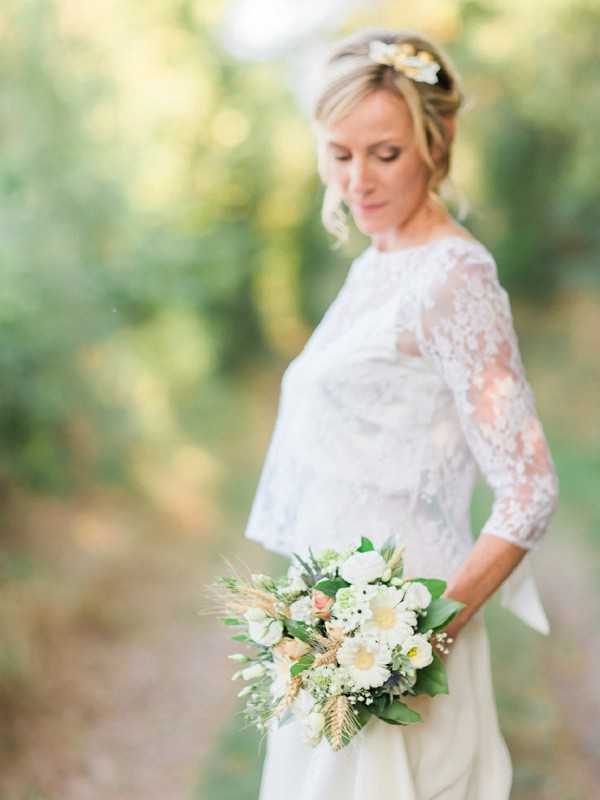 "This couple are so gorgeous, they are like models and so easy and comfortable in front of my lenses."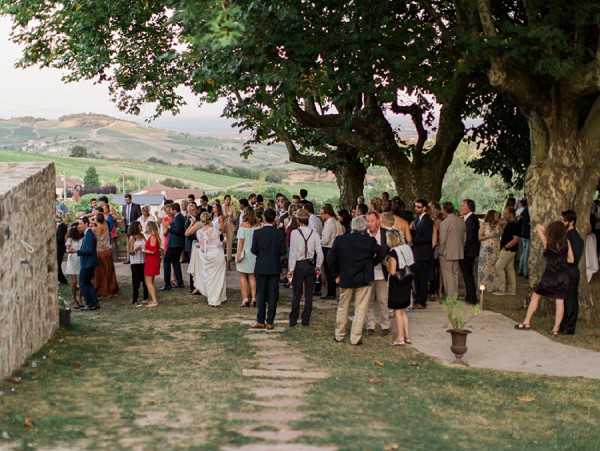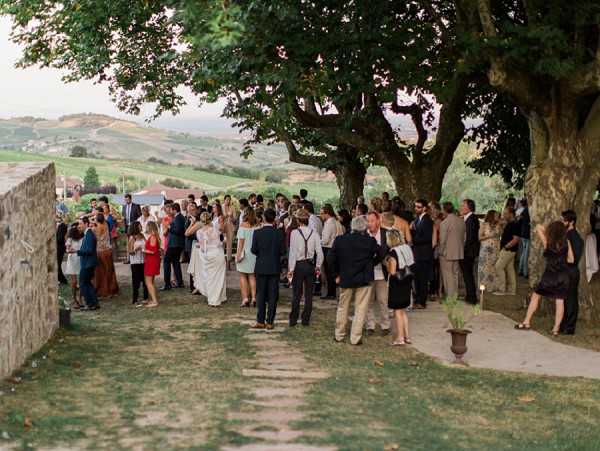 "There was a fabulous band lead by the bride's uncle who is a musician. All the guests were dancing and had a good time before dinner."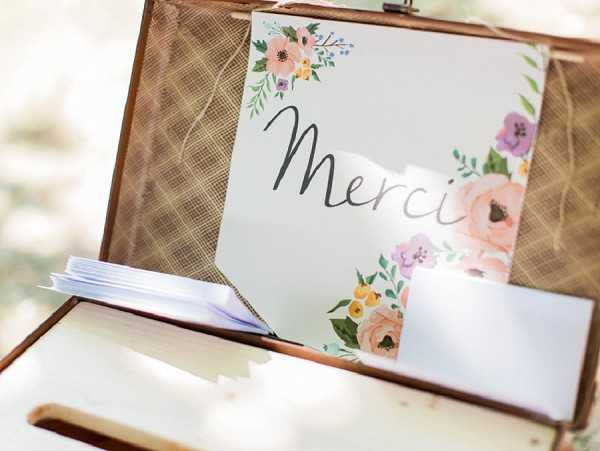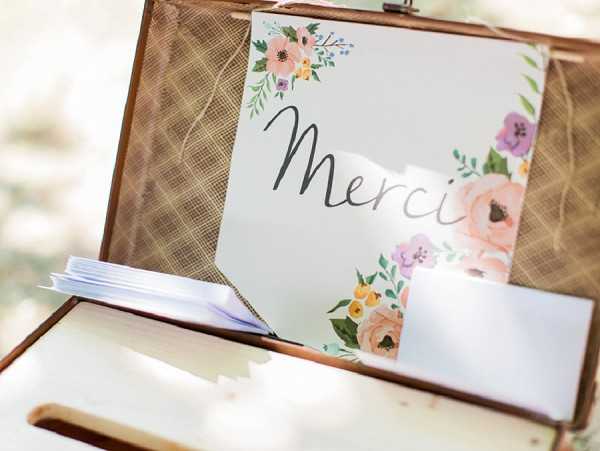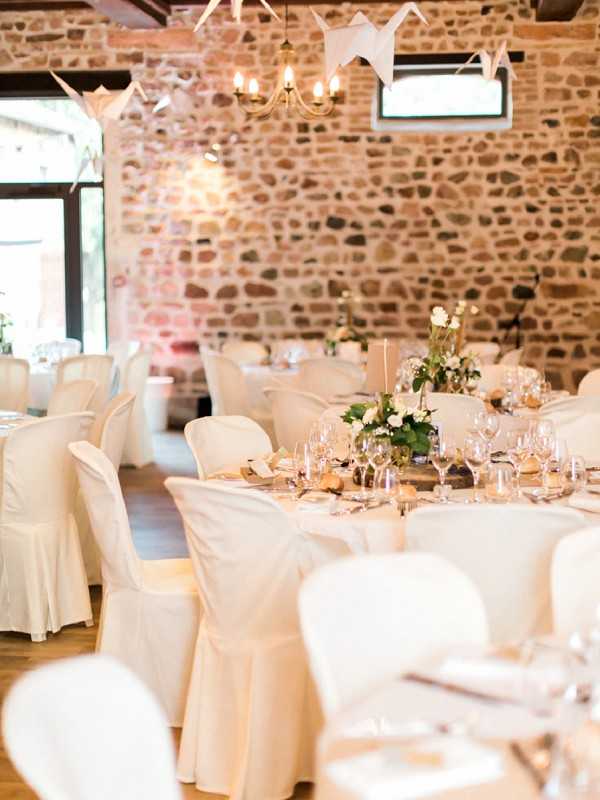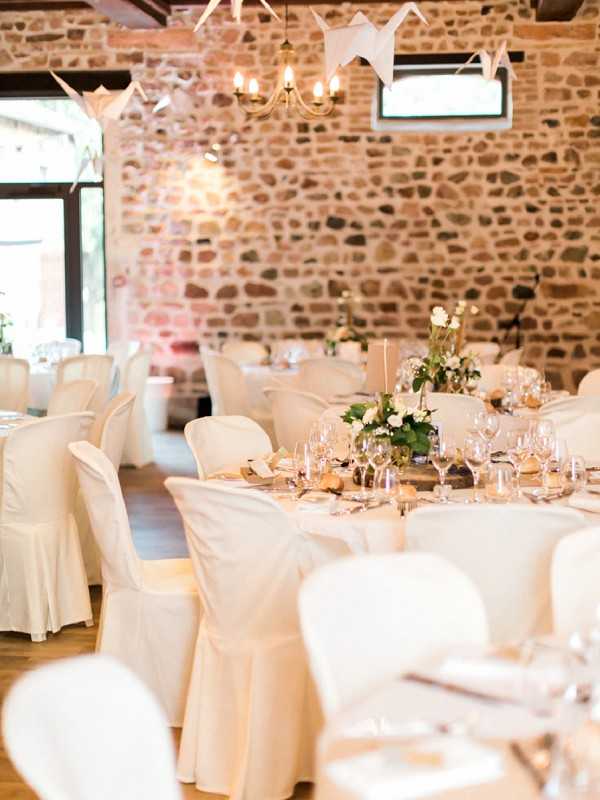 "Vivie and Ben are very simple people, but also sophisticated too. They wanted a natural and rustic country feel for their wedding, lots of flowers, wheat, lavender, good food and wine of course."
"I left them just before the dinner and I think that they were partying until sunrise."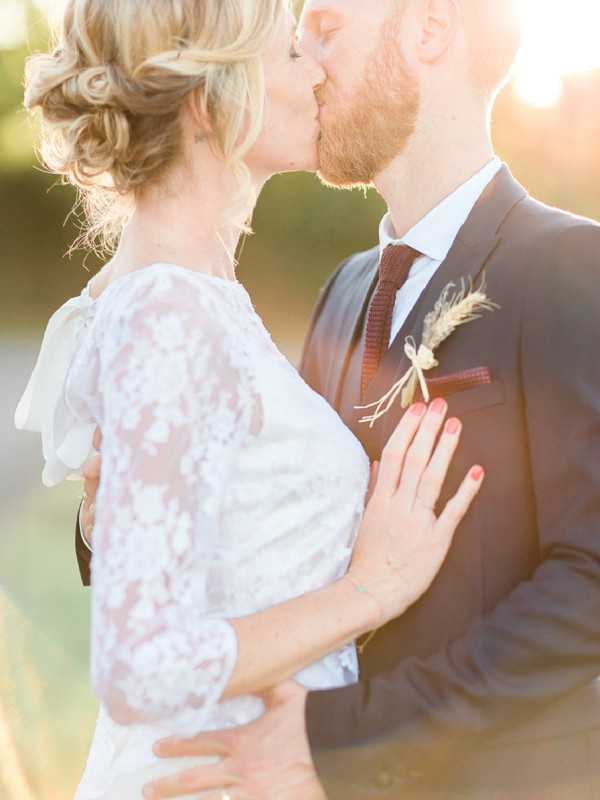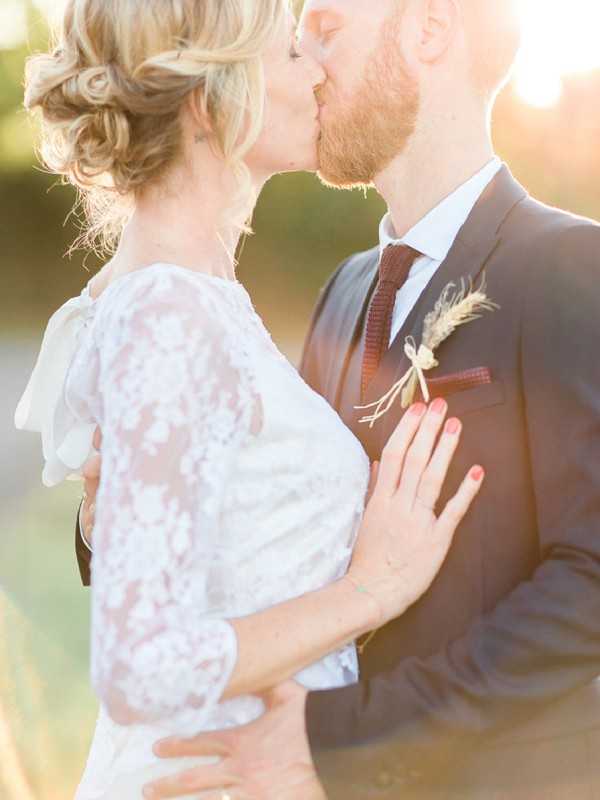 For even more countryside French wedding inspiration click here.
Burgundy Chateau de Pruzilly Real Wedding Snapshot
Wedding Vendors
Photographer: Camy Duong | Ceremony Venue: Chateau de Pruzilly | Wedding Dress: Dressing Club | Shoes: Jonak | Grooms Outfit: The Kooples | Grooms Shoes: Bocage
Save
Save
Save