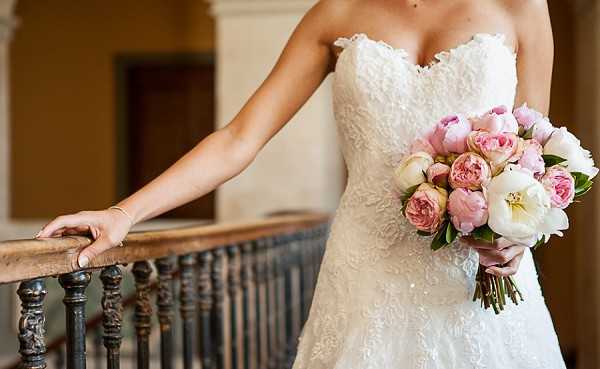 Today's beautiful Château de Potelières real wedding is in the Languedoc Roussillon region in southern France. The region extends from Provence to the Pyrenees Mountains with the capital city being Montpellier, a thriving modern city in the Hérault, with a historic center.
Last November we were off exploring Montpellier with the assistance of Fleurs Design by Faustine as part of our Wanderlust series. It sounds perfect…
"Montpellier is a very old town. To explore its history, you can simply wander around the old town streets and see the beautiful architecture, with lots of private homes from XVI to XX century, the gorgeous St Pierre Cathedral and St Roch church. You can still feel this special atmosphere all along the streets. My favourite thing are the small squares in the summer. You can have a drink at a sidewalk cafe at anytime of the day and just relax."
Today's chic wedding includes a delicious rose bouquet, pink balloons a wedding gown to die for and a Chateau fit for a princess, all perfectly planned by Version Luxe and captured beautifully by La Petite Boite a Bonheur.
Marie-Laure from Version Luxe talks us through Claire and Fabrice's Château de Potelières Wedding…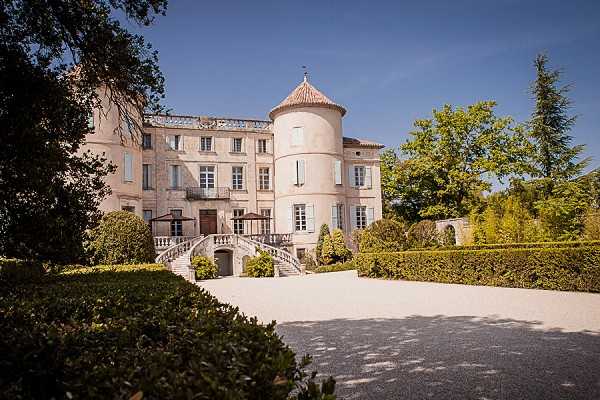 "Claire and Fabrice got married in June at Château de Potelières in the Languedoc Roussillon region in southern France."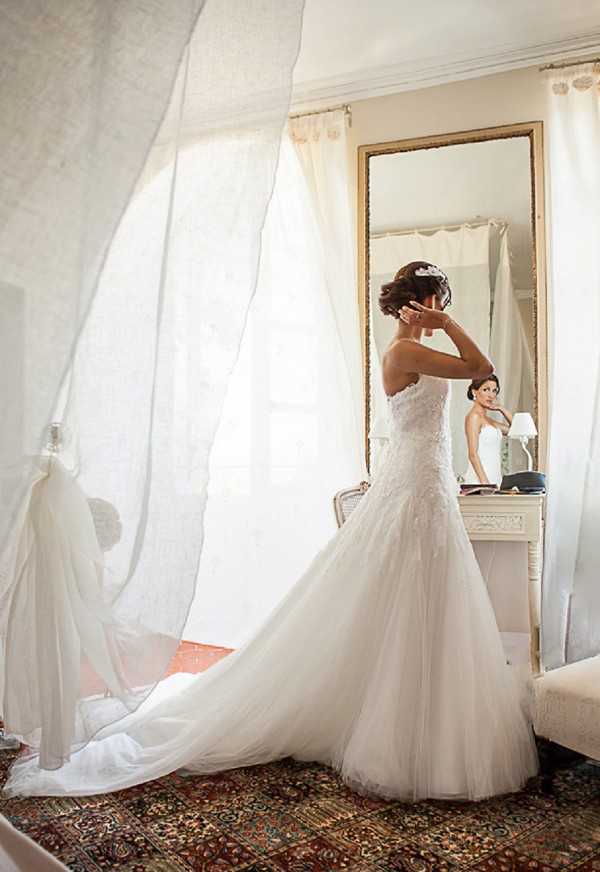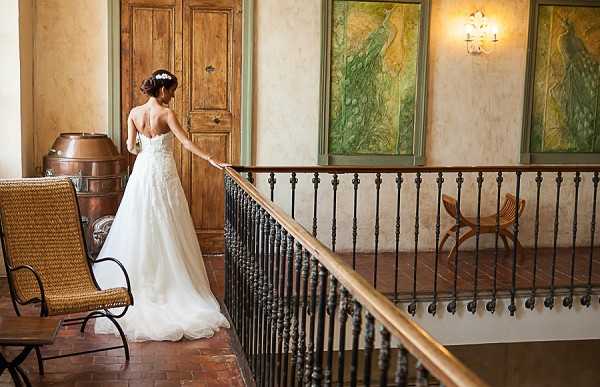 "Fabrice is a genuine gentleman and proposed at sunset on the most beautiful and romantic beach of Corsica whilst on their summer vacation."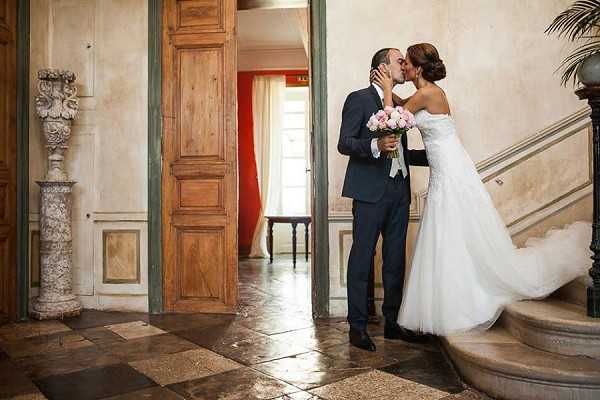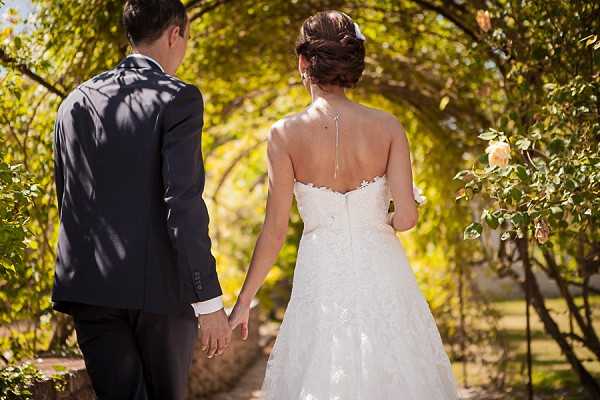 "We met a few days later, and following immediate chemistry, we started the wedding preparations. The first thing to do was to find the place that would welcome their beautiful day."
"Claire, from the city of Lyon, wanted a quiet no noise except the birds singing for their wedding location. After several visits to different areas, I have decided to visit the Château de Potelières in the Gard, a beautiful place that stuck perfectly to their expectations."
"We styled the wedding by customizing jars, use of lace, soft color ribbon, pastels, mugs, vintage coffee pots, different vases and many small candlesticks."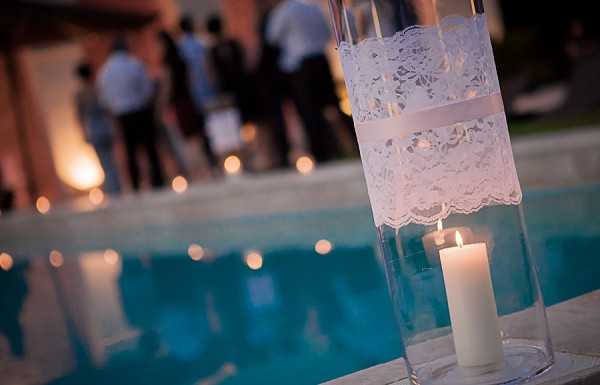 "We fell in love immediately! This castle is very beautiful and has splendid gardens, especially in spring. The shabby chic theme stuck perfectly with the castle and its romantic gardens and especially the personality of Claire and Fabrice."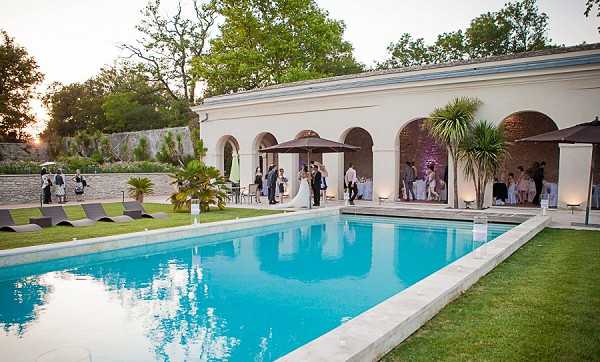 "We thought of the smallest details to create a shabby atmosphere, romantic, elegant and authentic."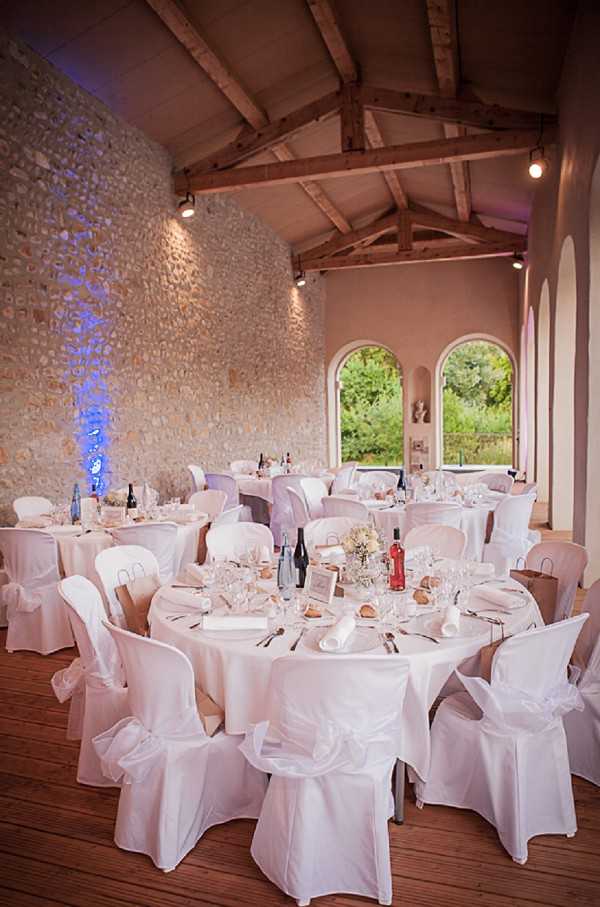 "I loved organizing the wedding of Claire and Fabrice, they are lovely people, we became friends."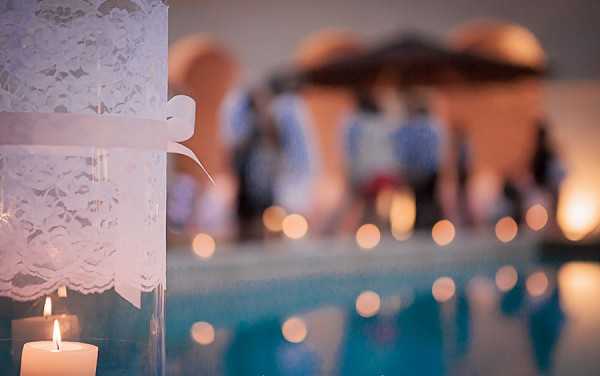 For even more gorgeous wedding inspiration in Montpellier check out Anna and Jonathan's multicultural wedding at Chateau de la Mogere.
Beautiful Château de Potelières Real Wedding Snapshot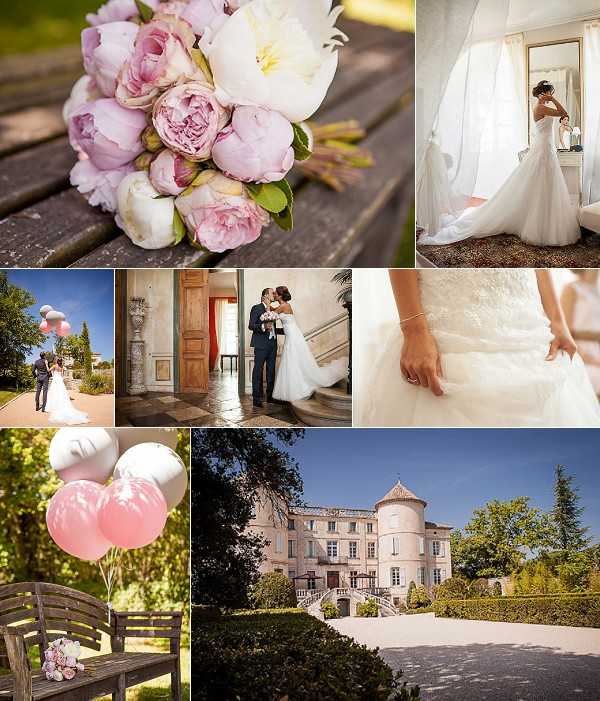 WEDDING VENDORS
Planner: Version Luxe | Photographer: La Petite Boite a Bonheur | Venue: Château de Potelières | Accessories: So Helo | Decoration: Version Luxe | Florist: Flora Valentin
Save
Save
Save