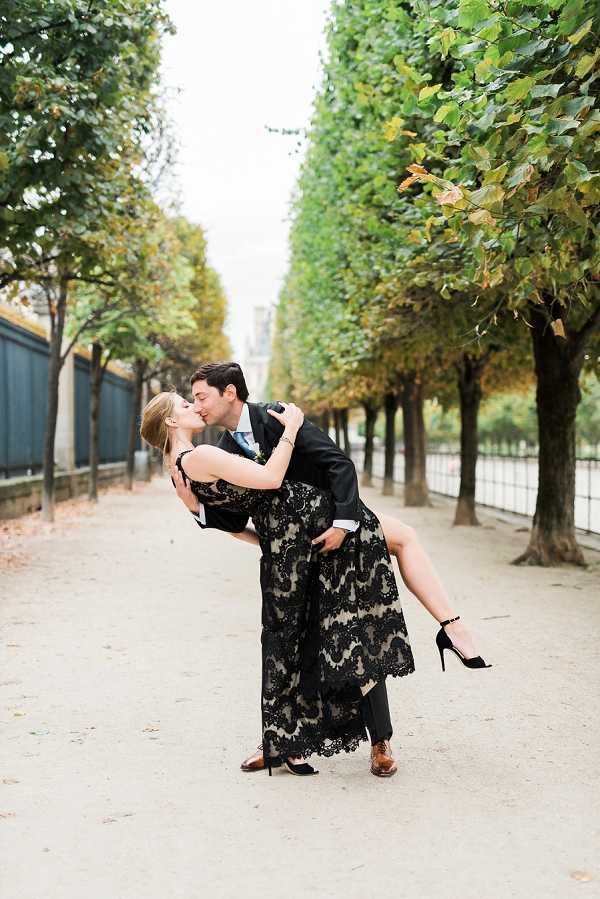 It's time this week for us to pay a visit to the wonderful city of Paris with photographer Claire Morris for a romantic military Paris love story.
Planned by Jennifer Fox from Avec Weddings & Events and featuring a unique take on the traditional bridal dress with our bride choosing a gorgeous gown and matching shoes from Alice + Olivia by Stacey Bendet. From their intimate ceremony held at La Chapelle Expiatoire this Paris love story oozes elegance and style, not just from our beautiful bride Rachael, our groom Justin looks equally dapper in his Hugo Boss suit.
To find out more about Rachael & Justin's romantic military Paris love story we shall turn things over to photographer Claire Morris…
"How often do we hear of people falling in love at work in the office? but what if that office was out doors and not always a calm place, sometimes involving danger, like the US Military for example. Well that was the case of Rachael & Justin who fell in love on the job, finding themselves wanting to spend more and more time together which eventually led them to wanting to spend their lives together. Their wedding day in Paris was an intimate affair with just a few family members present. They started their wedding day off in their own private Ritz suite, then carrying it on to the intimate chapel La Chapelle Expiatoire."
"Here's what my bride Rachael had to say about her intimate affair…"
"I wore my great great grandmother's engagement ring, which was also my grandmothers engagement ring. I was more than a little surprised to be gifted that and to see it was also of the same style as my own engagement ring! My dad's mother gifted me jewelry she had worn on her special day, which fit beautifully with the dress I had chosen and the earrings my mother had made me for the wedding. Also I decided to do my own make up and had my mother style my hair, this was a great thing to share just the two of us."
"Over the years with friends and family having their wedding ceremonies, a common thread kept coming up that the brides would mention, they all adored their wedding gowns and if they could, they would wear them again because these dresses filled them with so many beautiful memories. This really made an impact on me, and I decided I wanted to find a gown that I could wear again. I love knowing that whenever I wear it again it will continue to make memories I can think fondly of for many years. I've already worn it again since the wedding"
"For us, it was the quiet beautiful moment we shared before we entered the chapel together to exchange vows. We had been planning our wedding for almost a year at that point and it didn't seem quite real that we were finally there! The day had been so perfect but it was extra special and magical to share something privately together, like seeing the soft sunlight fading in a garden of still blooming roses, with the Parisian skyline as the backdrop, just the two of us. It gave each of us a second to reflect on what we had enjoyed so far, and what future fun moments we had yet in store for the evening and our shared future together."
Huge congratulations Rachael & Justin from everyone here at French Wedding Style!
For even more Paris wedding inspiration check out this glamorous Paris Anniversary Session.
A Romantic Military Paris Love Story Snapshot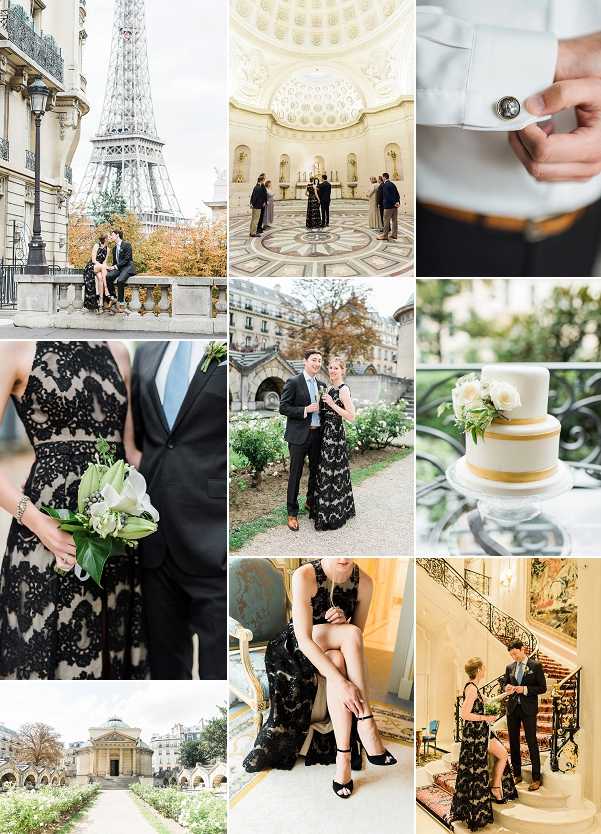 Wedding Vendors
Ceremony Venue: La Chapelle Expiatoire | Photographer: Claire Morris | Planner: Jennifer Fox | Dress: Alice + Olivia by Stacey Bendet | Shoes: Alice + Olivia by Stacey Bendet | Accessories: Lang | Florist: Le Clos de Lias | Grooms Outfit: Hugo Boss | Grooms Shoes: Magnanni | Grooms Tie & Pocket Square: Eton | Cakes: Synie's Paris Cakes | Celebrant: Claire Bay | Accommodation: The Ritz Paris