This gorgeous modern cultural affair at Chateau de Fajac
Equal parts textural, warm and adventurous, this gorgeous modern cultural affair at Chateau de Fajac was designed and captured by Alexandre Nicastro from Le Labo Ephémère and Béatrice de Guigné from The Quirky Photos & Videos. Let them walk us through this beautiful day…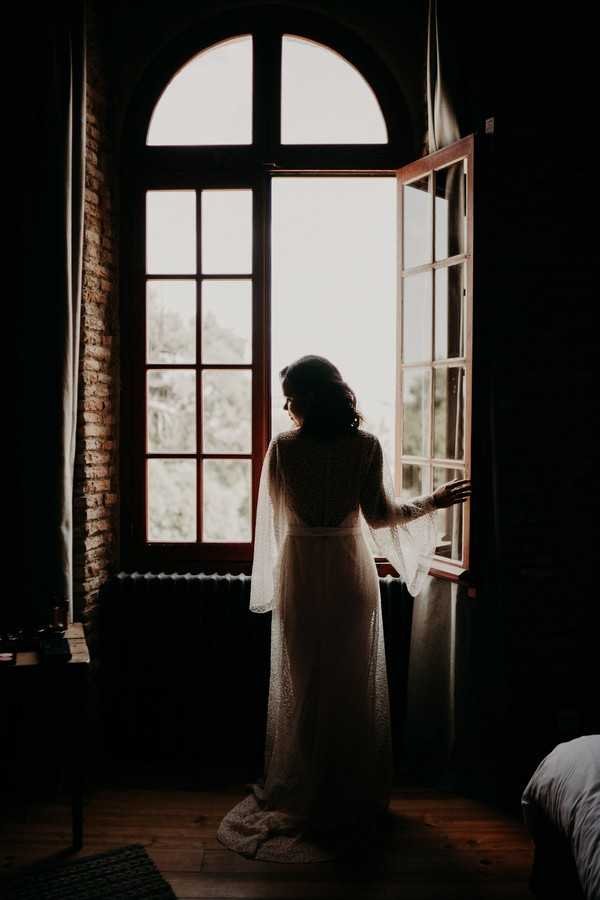 "At the beginning of this photo shoot, was this incredible and unique venue, which invites to travel, with its furniture brought back from years of travel around the world.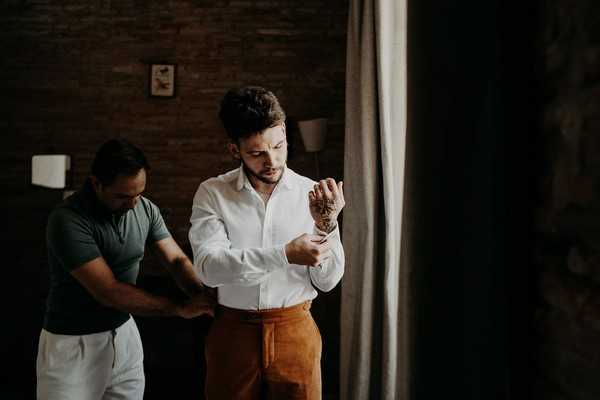 In this manor from ancient times, the sunset reflects on its 4 centuries red bricks façade, remembering the end of a warm day in Africa.
Behind close doors, in the old orangery of the castle, the minimalism of a neat and subtle table, enhance the games of textures where dried leaves blend with a sophisticated and linear crockery carefully arranged.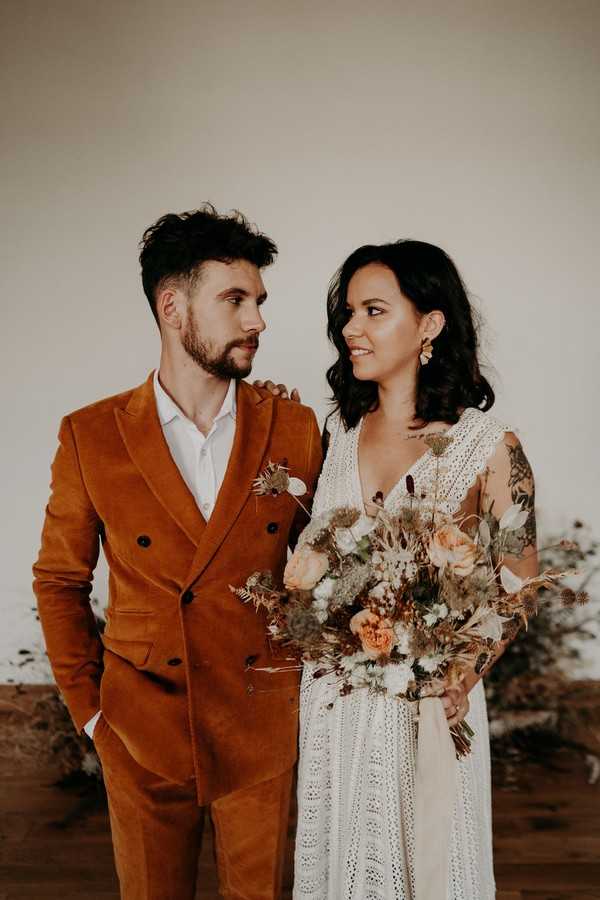 Flowers suddenly become discreet, to highlight material and geometric lines.
Round and rectangular shapes mix with lotus leaves folded in half under the plates. Behind the table, an installation made of paper and natural fibre carpets, enable to put forward the blend of textures and contrast with linen, rattan furniture and the delicate details of contemporary ceramics.
Other place, other mood. For the ceremony a charming décor of handmade woven Vietnamese fans, transformed for the occasion into a floor structure.
A graphic installation playing with volume and depth, enabled to mix up handcrafted wickerwork and wild flowers
gleaned around the castle.
The bride appears in this refreshing setup, in a guipure cotton lace with patterns that evokes Arabic earthenware
and Spanish tiles. The golden geometric earrings, brings a touch of modernity to her outfit. The groom, in his
blazing corduroy velvet suit, is charmed by this rich and warm colour. They both seems to be transported by this incredible golden sunset light.
We imagined for this photoshoot and this atmosphere that invites to travel, where the ethnic spirit blends with
modern codes and geometric shapes. A link between two worlds, in an audacious mix of influences, modernity
and ancient."
A Modern Cultural Affair At Chateau de Fajac Snapshot
A Modern Cultural Affair At Chateau de Fajac Vendors
Photographer Béatrice de Guigné, The Quirky Photos & Videos | Planner & Decoration Alexandre Nicastro, Le Labo Ephémère | Venue Château de Fajac | Florist Elena Borg, Teepee Sauvage | Hair & Makeup Sarah Fekir | Bridal Robe Céline Ménard | Bride's Dress Eléonore Pauc | Shoes Chamberlan | Groom's Suit Blandin & Delloye | Groom's Shoes COS | Preparatory Jewellery Mulot B. | Bridal Jewellery Jeannette Atelier | Furniture Hire Be Lounge | Tableware Maison Options | Ceramics Olivia Pellerin | Stationery Alexandre Nicastro, Le Labo Ephémère