From the colour scheme and the dress that skims the hips, to the short hair cut and simple jewellery. This styled shoot by Elena Fleutiaux and team is a stunning nod to the 1930s. Old Hollywood and the silver screen. Elena tells us more…
"Going into this styled shoot, our aim was to show a light, elegant, wedding vibe. We wanted at the same time something simple, but stylish that could make an interesting impact.
For that, the pampas grass and dry flowers were chosen for the decoration and for the bouquet. The colours are white and beige, with a tiny bit of yellow to accompany us this day.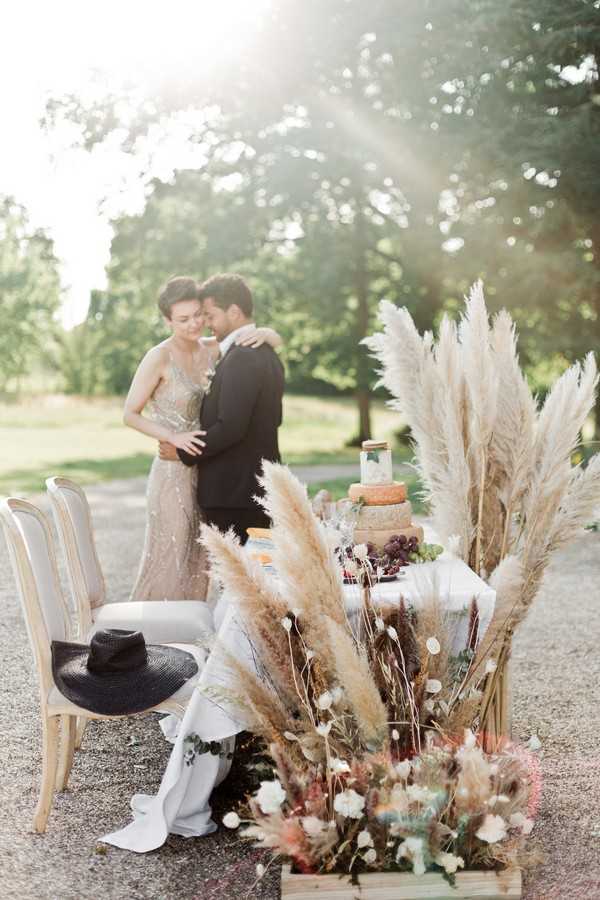 A wonderful staircase and the façade of the castle
The shoot took place in a breath-taking French castle – Château de la Baronnie. Which is just 2 hours from Toulouse, in a small village Lafrançaise. There is a wonderful staircase and the façade of the castle did half of the work for the beauty of the session.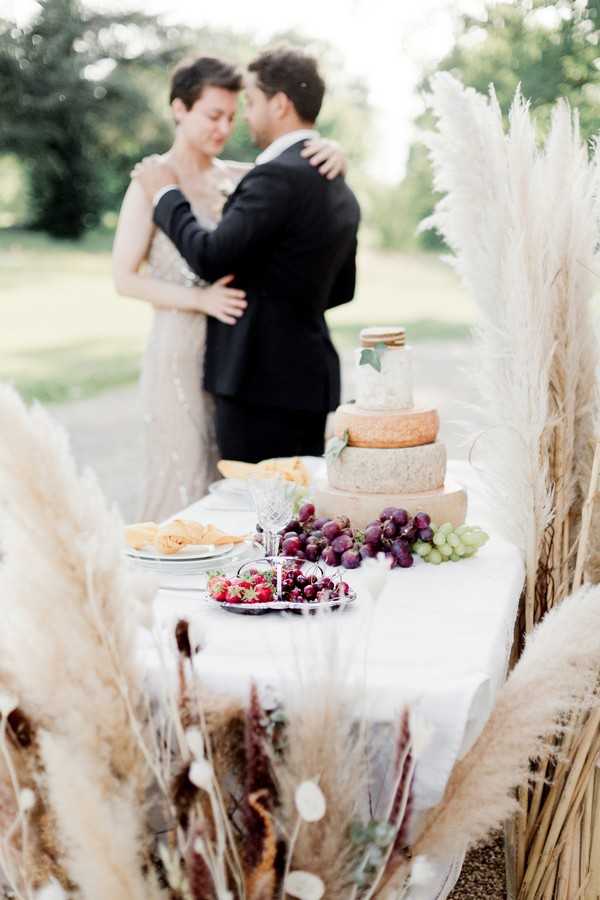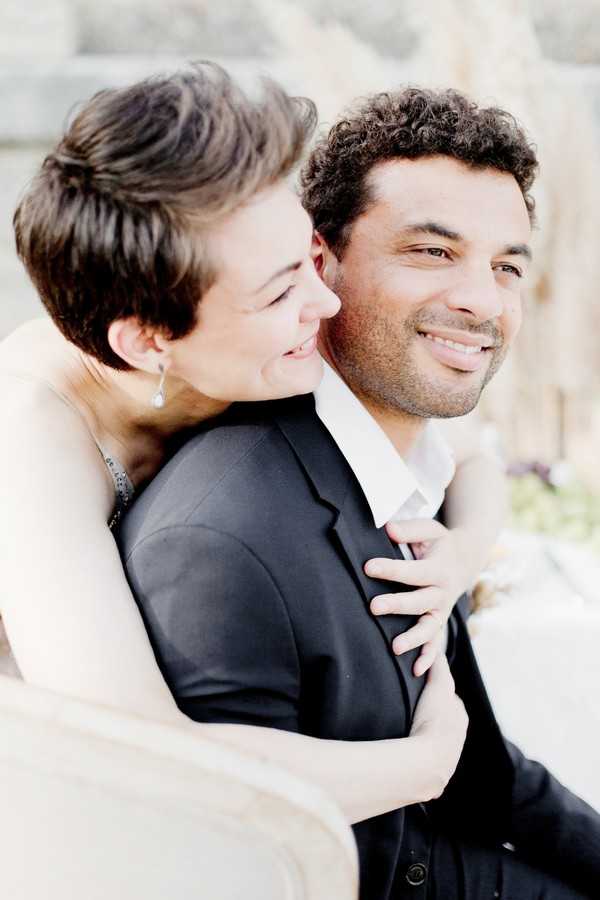 Luckily for us, it was a beautiful, sunny Spring day which helped to give a beautiful sunset light.
We wanted to add an authentic, "something interesting" French detail and it was a cheese cake. Like if it was a wedding cake but made of cheese, it's such a traditional part of every wedding in France that it was an easy choice for us.
For me the dress of a bride is also important – and here. The second dress of Aurore was a shiny, golden 1930s inspired gown which was what inspired me do this shoot in the first place.
I would like to thank everyone who helped me with this shooting, without you, it wouldn't be possible. Not to mention the undeniable chemistry that the models, Aurore and Arnaud have. This is a real couple and their deep love is so visible with some notes of the kindest humour that can exist only in a real couple.
I'm really happy, and all the team are, about this shoot – at this time when there is almost no events or weddings ( cancelled or postponed), it was such a happy moment to create and imagine this shoot.
And this is what we love to do."
1930s Wedding At Chateau de la Baronnie Snapshot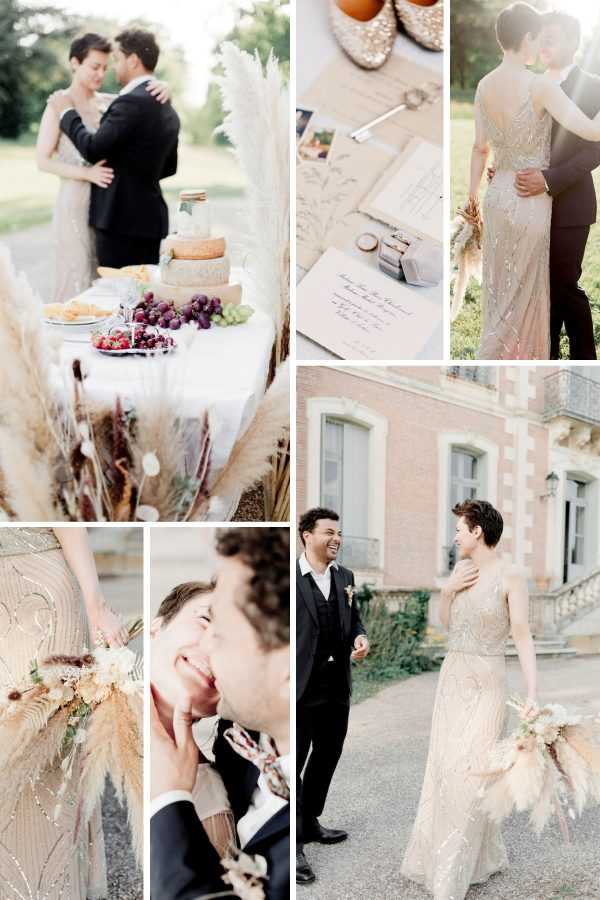 1930s Wedding At Chateau de la Baronnie Vendors
Bride & Groom Aurore et Arnaud | Flowers Poppy Figue Flower | Videography Julien Granier | MUAH Sarah Fekir | Venue Château de la Baronnie | Second Shooter Laetitia Montagne | White Dress Sessun Oui | Beige Dress Lyman par Franck Lyman | Silver Shoes Emma Go | Golden Shoes Bobbies | Earrings "Aurore Gbahoué" by model Aurore | Rings Chaumet | Groom's Costume Cerruti 1881 | Groom's Shoes Balthazar | Cheese Cake Fromagerie Xavier | Photography Elena Fleutiaux