From former figure skating to a life in politics, today's bride Cecile fell head over heels for her true love Nordine and married in a traditional wedding in Bordeaux at La Moulinière – Cadillac-en-Fronsadais, all captured by Mélanie Mélot Photography.
Cecile and Nordine met each other during a concert in Bordeaux. It was love at first sight.  Cecile is a former figure skating champion and spent her childhood and adolescence fulfilling her dream under the benevolent eyes of her brother Gabriel. She performed in competitions and performances.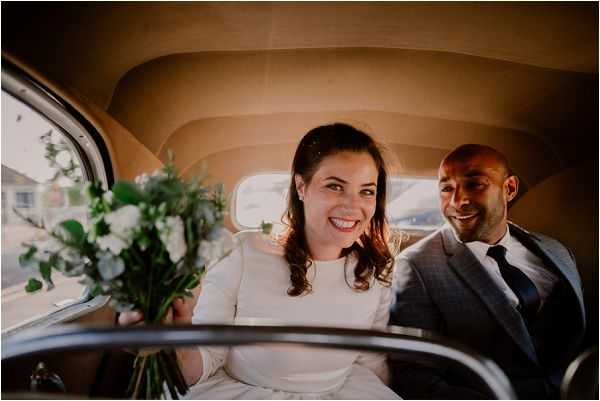 She studied nursing and with her brother whom she is close to, they created their nursing practice. Their parents work in the vineyards, making their own wines and producing their prestige collection. They also have wines grown biodynamically in the north of Gironde, an organic tradition.
Nordine, was already dad of two children of a previous union. Yet this wonderful love at first sight with Cécile did not prevent her from making a third baby to weld them forever. Nordine works in the politics of the region. He perfectly integrated the family with great love and was extremely moved by his father-in-law's words on their wedding day.
This marriage was filled with love and kindness.  Cécile and Nordine had their little girl just before their wedding, and yet Cecile had a perfect line to wear these wonderful wedding dresses.
They both chose to get married on two days.  One day on Friday, for the civil wedding at the town hall, and on Saturday for the party.
The caterer was present for both days and bottles of champagne were served at the beginning of the cocktail.  The evenings and ceremonies took place at the family castle, called La Moulinière. They performed a ceremony in bloom and in the French tradition, but it was a laic ceremony during which a very close friend was speaking to guide their union.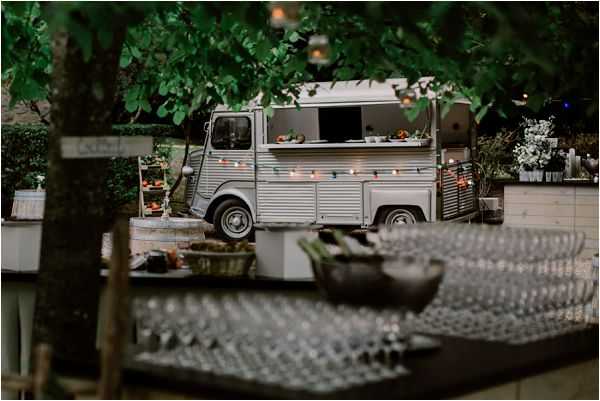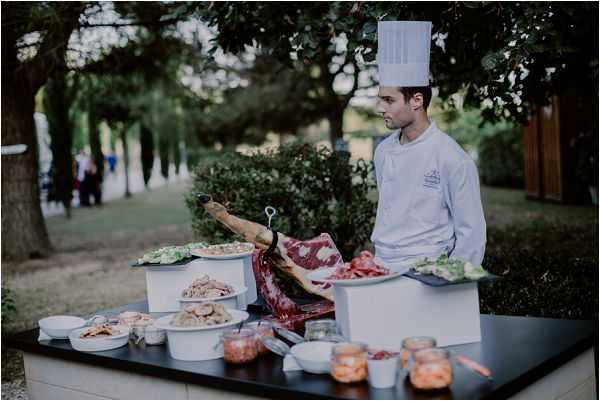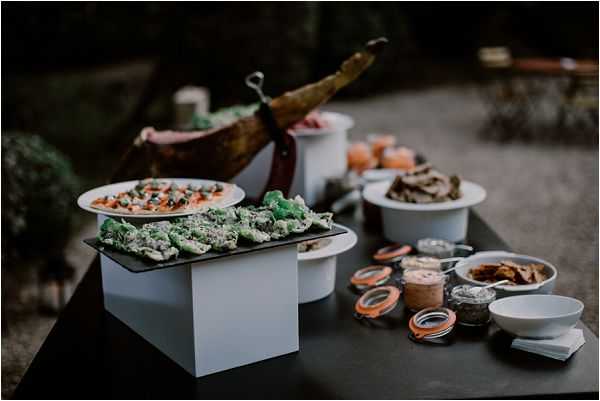 The wedding was of a great delicacy and extremely chic and glamorous, and with a lot of emotion. The bouquet of the bride will be caught by a pretty girl of 13 years after the aperitif.
Cecile and Nordine were very beautiful together, and the party was marvelous.
To see the best wedding venues in the area click here
Traditional Wedding in Bordeaux Snapshot
Traditional Wedding in Bordeaux Vendors
Bride's Dress Delphine Manivet | Wedding Dress Constance fournier  | Florist "L'orchidée"  | Florist HARITZA CAUDERAN | Shoes ANNIEL | Photographer Mélanie Mélot | Catering Humblot | Hair and Make Up Vania Laporte | Hair Vania Laporte | Grooms Outfit De fursac  | Grooms Outfit Faubourg Saint Sulpice | Ceremony Venue La Moulinière – Cadillac-en-Fronsadais |