Today we have a real treat for all the lovebirds out there, a stunning Montenvers Wedding. We at French Wedding Style can't decide what's more stunning, the venue or the couple … From the dress to the cake, the shoes to the earrings, just everything about this wedding shouts amazing.
Organized by the great planners at Haute Wedding , the level of this wedding reaches higher than the altitude of the mountains of Montenvers. We will let the planners of the wedding describe this amazing destination wedding to you.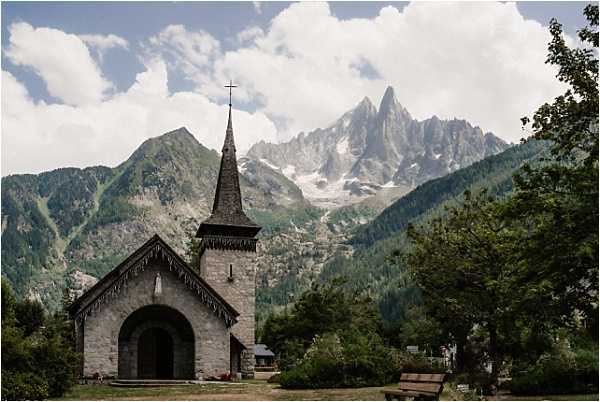 This simple and sweet American couple from Boston wanted to share a moment with their loved ones that felt as extreme as their love! They planned their dream Montenvers wedding at an altitude of 1913m at the foot of the famous Mer de Glace glacier. The venue was the famous Montenvers Refuge, a cozy spacious hotel venue. The atmosphere of this hotel is so charming and warm it was perfect for this intimate wedding.
Although the weather did not show up shining for the occasion, everyone still marveled at the views from the train windows on the ride from the valley to the glacier. The views from this train ride are truly like no other. The Alpine train winds up the mountain and stops twice at jaw-dropping viewpoints. Some of the guests had never been to the Alps before, so this was a real treat for them.
They had quite an intimate affair with only 30 guests. Traveling from all over to share this special moment. All of the guests joined for the ceremony and dinner. They all went back to the valley to celebrate in the bustling town of Chamonix.
While the couple spent the night at this amazing little refuge. Sharing the last moments of such a special day. They woke up to the sounds of the mountain and enjoyed a delicious French breakfast overlooking the Mer de glace. They walked hand and hand around the terraces before the tourists came and had the mountain all to themselves.
After a leisurely morning at altitude, they returned down to the Chamonix to join their friends and family in celebrating their love story. Time passed way too quickly before heading back to the USA. We know we will see these love birds again soon! Congrats Hillary & Patrick!
Romantic and

Adventurous Montenvers Wedding at Altitude Snapshot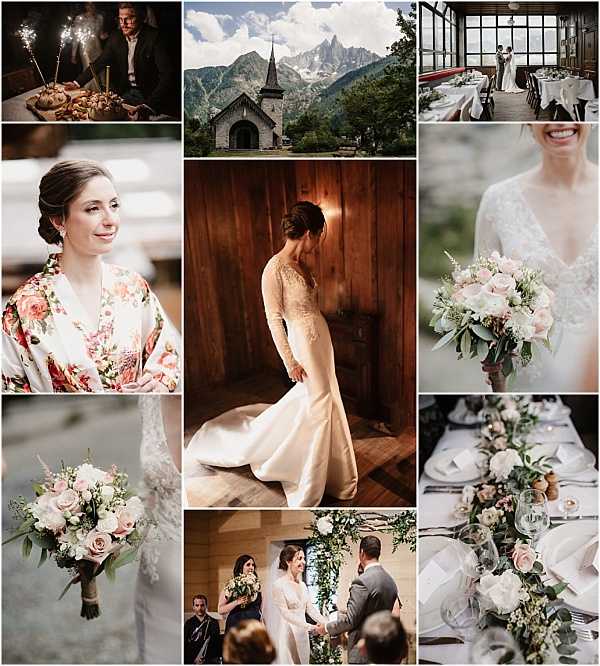 Vendors
Planner:  Haute Wedding  | Photographer:   Florence Grandidier  | Brides Dress:  Monique Lhuillier  | Suit:  Brooks Brothers  | Hair + Makeup:  The Salon  | Maid of Honors Dress:  Fame and Partners  | Dresses:  Ms. Lovely   | Accommodation:  Marmotte Mountain  | Venue + Catering:  Refuge du Montenvers  | Florist:   Fleuricimes