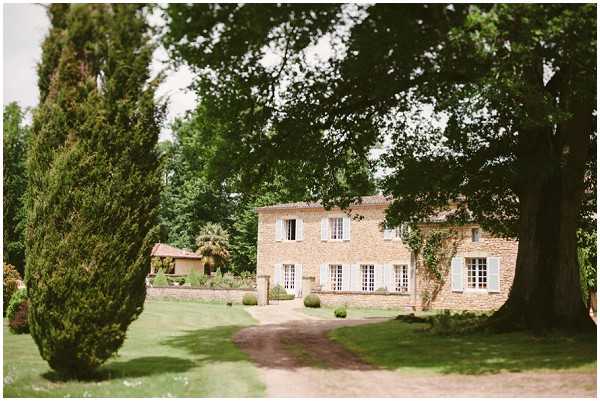 Happy Friday lovelies and welcome to the sixth addition of our destination wedding guides. This week we're heading off to the Dordogne region (also known as Perigord) which is situated in southwestern France and is one of the largest and most picturesque departments for our guide to your destination wedding in the Dordogne.
Famed for its historic medieval villages and fortified towns, the river it is named after, prehistoric caves and beautiful scenery it is no surprise that the Dordogne is a popular choice for destination weddings.
With many beautiful Chateaux, lush forests and amazing countryside you will be hard pressed to find a reason not to plan your wedding in this picturesque region of France…
Our first stop in the Dordogne is to a little commune called Lanouaille which is just under an hour from Limoges for a Chateau La Durantie real wedding that just oozes elegance.
Choosing a venue in France is certainly no easy task (mainly because there are so many to choose from), however as you can see from this beautiful wedding, getting the venue right makes for stunning imagery and memories that you and your guests will never forget! So why not gaze through our wonderful selection of venues as part of our directory here.
The setting for our next stop, a stunning vineyard…
If you're thinking of a rustic theme for your destination wedding then why not consider a vineyard wedding like Jackie and Alex did for their Dordogne Vineyard Wedding.
Some of the best advice from many Dordogne brides is to hire a wedding planner, meaning less stress for you and more time to focus on each other, so if your looking for a Dordogne wedding planner check out our directory page.
Sticking with the countryside theme we're now heading to a magnificent manor house close to the famous medieval town of Sarlat.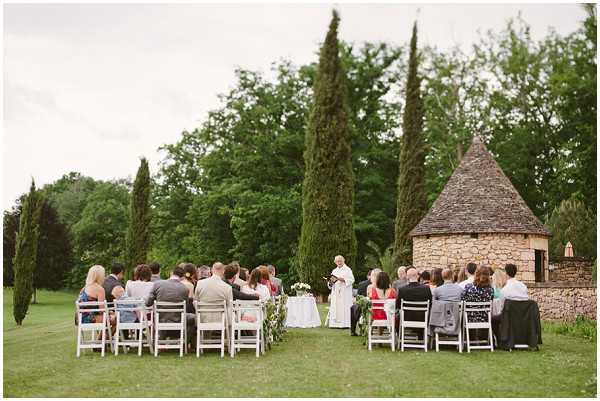 Are you looking for something a little different to a Chateau but still full of charm, elegance and history?Then Will and Claire's country wedding will be right up your street.
Choosing a manor house for your destination wedding in the Dordogne can have all the benefits of a beautiful Chateau but with a slightly more intimate feel that's perfect for those of you looking to have a smaller affair that could stretch from a day to a weekend.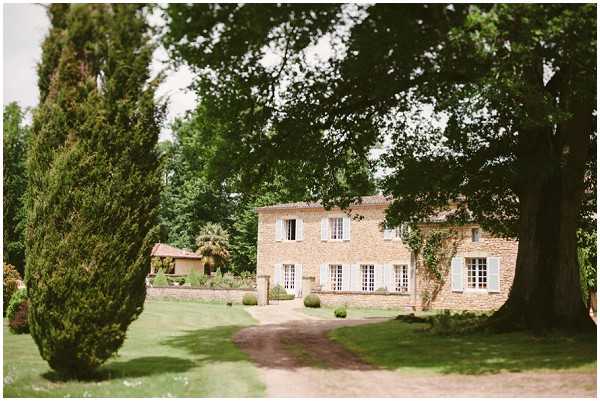 Next up we are heading a few kilometers south of Bergerac to get inspiration from a gorgeous Chateau wedding.
An elegant stylish wedding with gorgeous surroundings and magnificent weather is what many brides dream of for their wedding in France and it is exactly what Lucy and Damian got for their Chateau de Monbazillac real wedding.
Doesn't it just sound heavenly, rolling hills, vineyards, clear blue skies, warm summer sun and a magnificent Chateau that's yours for the day, well the Dordogne has all of that waiting for you, all you need to do is get planning and find the perfect photographer to capture every elegant detail of your day for you! And don't forget, if you need any help with that just have a flick through our directory of Dordogne wedding photographers here.
Bergerac is where we are heading now for a weekend wedding…
So you've decided that the Dordogne is the place for your destination wedding but what do you do about your guests? It seems like such a long way to travel in some ways for one day, well I think Louisa & Ali's Domaine de la Léotardie weekend wedding might just help you out there.
Such a simple yet brilliant idea, your friends and family have traveled to France for your special day so why not make the most of it and make it a whole weekend celebration! That way everyone can relax and enjoy your evening entertainment without worrying about flights or trains home. Many venues in France offer weekend wedding packages so why not look into having your celebration last that bit longer.
Well we've nearly reached the end of our guide to your destination wedding in the Dordogne and we wanted to leave you with something that not many brides to be will be thinking of…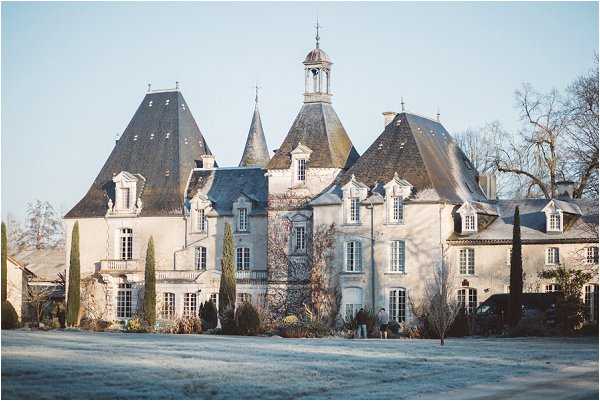 When many think of getting married in France it generally falls in the beautiful summer season but it doesn't always have to be summertime for clear blue skies in France as you will see from Lubna and Jamil's new year's eve winter wedding.
With such a unique wedding planned why not consider a wedding videographer as Lubna and Jamil did. You can see our list of Dordogne wedding videographers here.
We could go on and on about how wonderful the Dordogne region is, we hope todays guide has given you an insight into this remarkable area. This picturesque region of southwestern France has everything you need to create a dream destination wedding, stunning venues, amazing food and wonderful local vendors from hair and makeup, decoration and hire right through to florists you will not be disappointed! And as always don't forget that we are at hand with our directory of Dordogne wedding vendors!