We are off to the mountains today for a beautiful family wedding at home in Servoz France, planned by Haute Wedding.  This couple wanted an intimate wedding that was not only beautiful but also meaningful to them. They decided to say the big I do in their favortie place… their family home in Servoz, France. It was the perfect space surrounded by beautiful views of the French Alps.
They had a large beautiful garden and backyard with plenty of space to transform! There were beautiful views of the Mont Blanc mountain range all around them and the Summer sun was shining brightly through the treeline.
The morning of the wedding had a relaxing atmosphere. The bride and her girls did their make-up together in the same room they always had, which made everyone feel super comfortable. The home is decorated with family photos and they had everything they could ever need at their fingertips.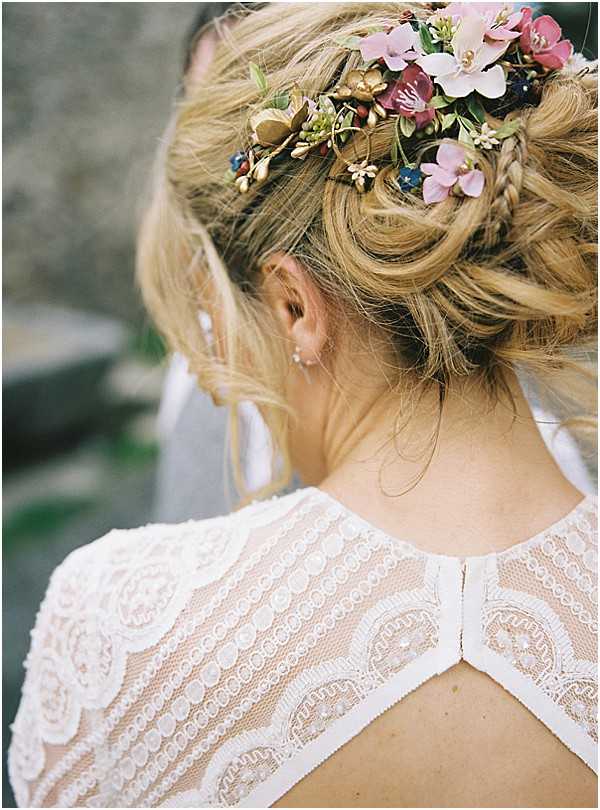 Some of the guests didn't have to travel far at all since the wedding was just right down the road. They also had family fly in from all over Europe and England for the wedding weekend.
The ceremony part of the garden was surrounded by evergreens. The aisle was made with beautiful rugs that led up to flower vases whimsically hanging from the trees. Giant beanbags and pillows were placed right in front so the flower girls and children could enjoy their front-row seat to this intimate wedding ceremony.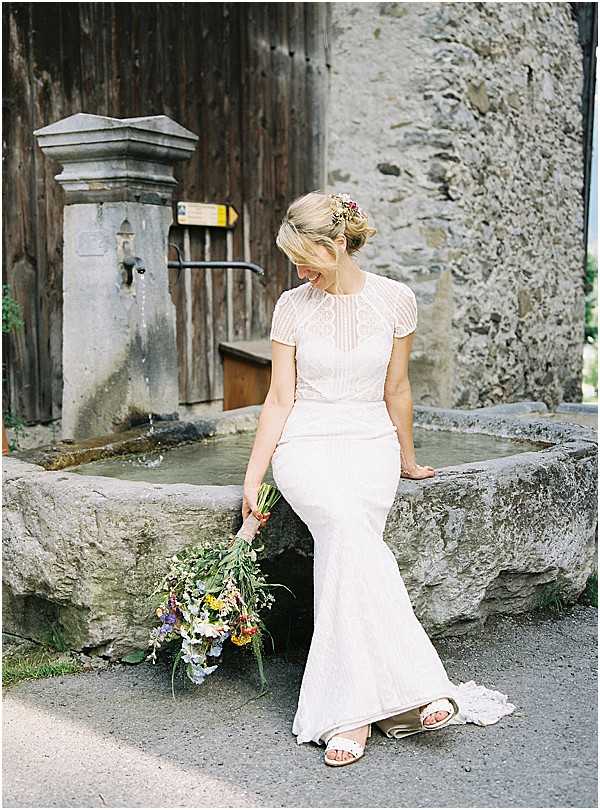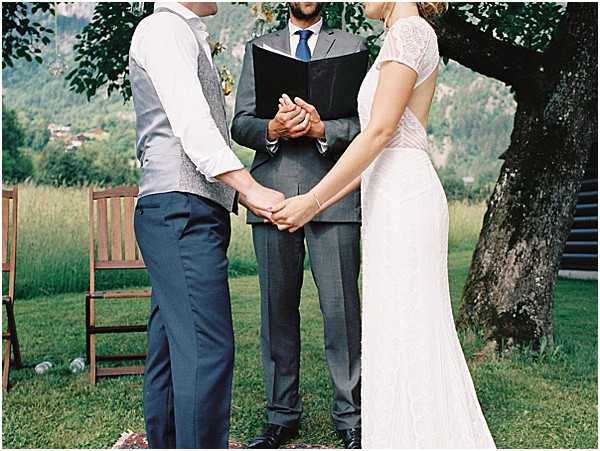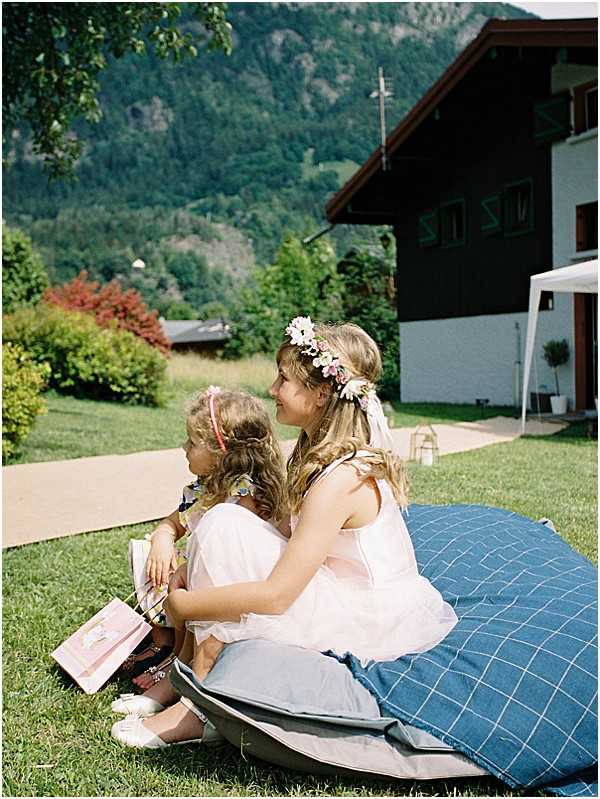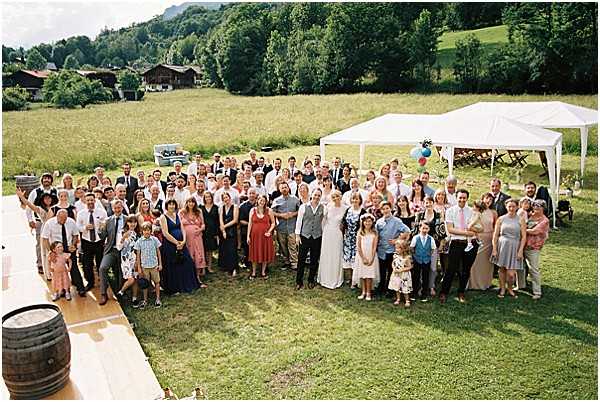 The celebrant knew the couple very well which made the ceremony even more touching. He incorporated many of their adventures and stories into the ceremony. They exchanged lovely vows, said the big I do, and walked through a shower of smiles and confetti from their loved ones.
After the couple went to spend some one on one time to celebrate. They walked through the town that they walk through every day, just a little more glam this time around.
The bride wore an intricate lace white gown and held a bright textured floral bouquet. The streets were quiet, just the way they liked it and they spent some moments soaking in this moment for themselves.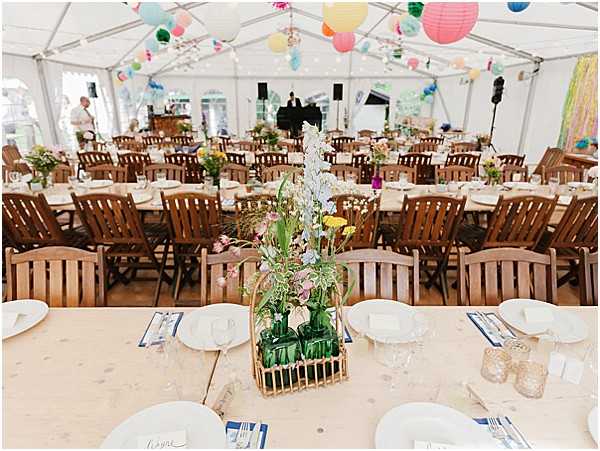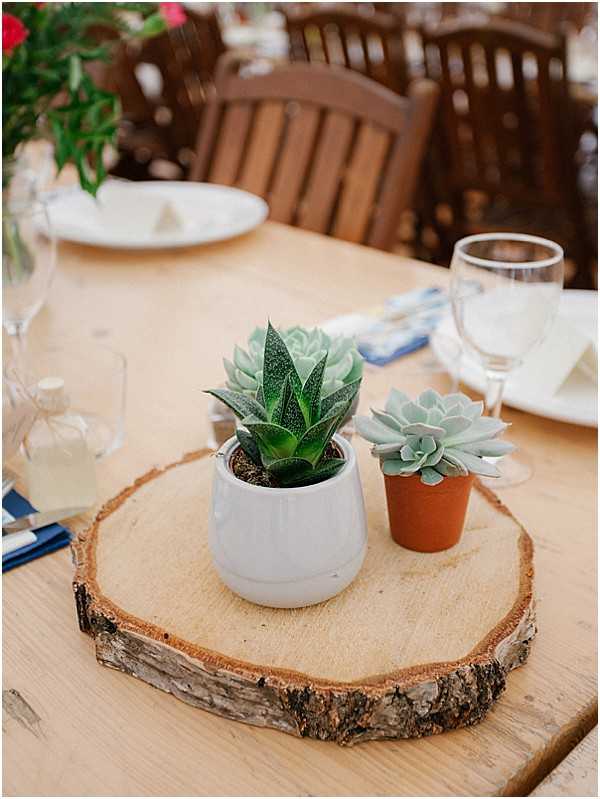 The couple came back to their home to see all of their friends sipping cocktails and mingling. Everyone headed to the other side of the lawn to the tented area.
This couple shared such an amazing day of their lives in a location that they will also be raising their family in. This backyard garden holds so many precious memories and has filled their home with even more joy! What a special place to tie the knot!
Family wedding at home Servoz France Snapshot
Family wedding at home Servoz France Vendors
Photographer Alexander J Collins | Planner Haute Wedding Anna Gilbert | Stylist Haute Wedding | Celebrant Charlie Charlesworth | Make Up Le Salon | Catering Saveurs du Mont Blanc | Entertainment DJ Nick Boot