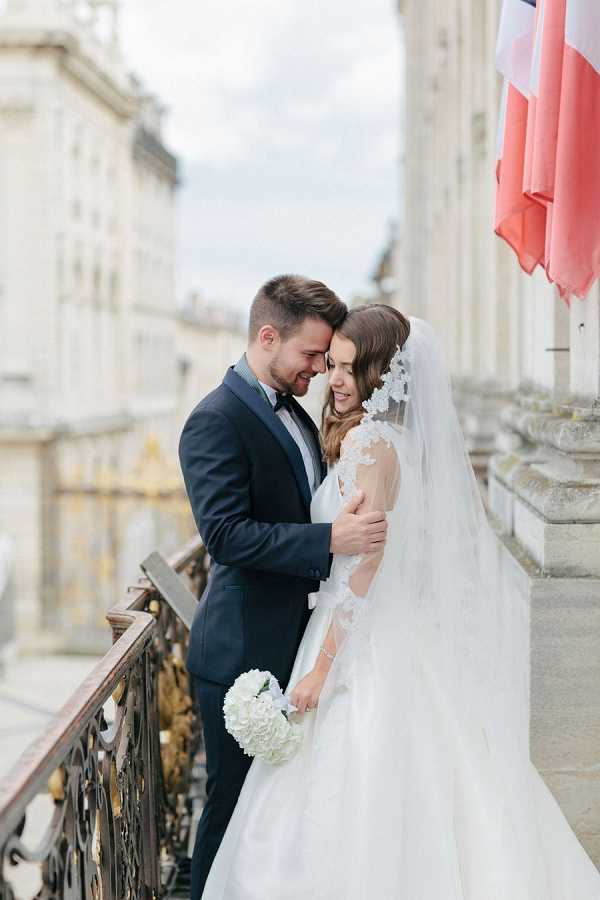 We are heading to the northeast of France today for an elegant wedding in Nancy France, a riverfront city in the region of Grand Est which is known for its late baroque and art nouveau landmarks. We love the history of this pretty city and can see why our bride and groom chose to tie the knot here.
Mathilde wore a classic Pronovias gown which she wore with a gorgeous pair of Bella Belle Shoes. Her handsome groom added to the luxury feel of this day in his black tie attire.
We'll now pass you over to photographer Nadia Vaisse who will be walking us through this classic wedding in Nancy…
In a goldish October of 2019, a couple in love – Mathilde and Fikret, dreamed about celebrating their wedding in the genuinely French city of Nancy, the place where they met each other and fell in love…
Nancy is one of the most romantic and beautiful cities in France, within just a two-hour drive from the bordering Switzerland, Germany, Belgium, and Luxembourg. Dating back to BC era, and later the capital of the Dukes of Lorraine, the city is widely known for its peaceful atmosphere and an array of spectacular eighteenth century architecture in Place Stanislas, Place de la Carrière, and Place d'Alliance, also listed as UNESCO World Heritage sites.
The style of this truly French wedding could be described as classic, elegant, and pure. Dominating color tones were white and gold, being perfectly intertwined with the venue's architecture. The Nancy's City Hall square is considered as one of the most beautiful in Europe thanks to its noble architectural composition and splendid ornamentation of numerous gilded gates.
Indeed, I was lucky to get a permission from the City Hall's administration for taking some of the couple's photographs at the famous front staircase of the palace, inside some of its pompous halls, and even on the upper terrace rewarding with a magnificent view of the square!
Celebration went on with the families and close friends at the Chateau du bois d'Arlon in Belgium. Its decor was designed by a talented decorator Nancy Wendt (wedding planner – The Wedding Ville) and featured exactly the same style: white flowers and plenty of glass and gold, as traditionally white color was perceived as a symbol of purity and youth, gold symbolized wealth and power, while the glass' transparency stood for fidelity.
Bride and groom came to the castle in their chic Rolls-Royce and all the guests cheerfully greeted them with champagne. The bride was like a true princess in her Pronovias classic dress and Bella Belle Shoes by the famous wedding designer Joy Proctor.
Congratulations Mathilde and Fikret from everyone here at French Wedding Style!
Are you inspired to tie the knot in the city of Nancy France? If so you should check out this:
FRENCH CHIC REAL WEDDING NANCY
Classic Elegant wedding in Nancy France Snapshot
Wedding Vendors
Planner The Wedding Ville | Cakes Sweet Factory | Photographer Nadia Vaisse | Entertainment Jay Witlox | Shoes Bella Belle Shoes | Venue Chateau du bois d'Arlon | Dress Pronovias | Ceremony Venue Nancy City hall