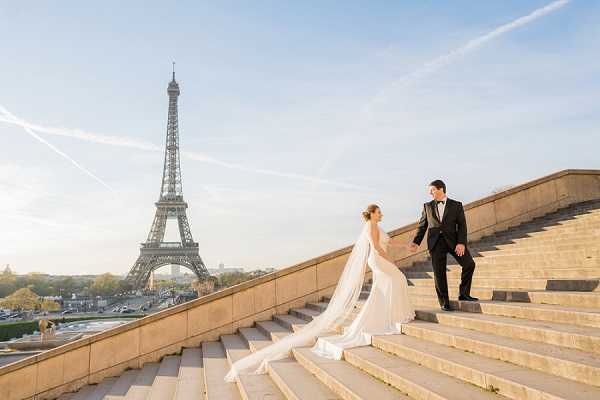 Spring has sprung and we are celebrating with this stunning cherry blossom elopement in Paris!
Blossom season has to be the most perfect time of year to tie the knot in Paris especially if you're planning an outdoor ceremony! Just imagine having pictures like these two love birds to last a lifetime.
We'll now pass you over to our beautiful couple Blair and Matt who will be sharing a little of their love story and walking us through their cherry blossom elopement in Paris which was captured by Paris Photographer Pierre Torset…
Matt – "We were introduced to each other by people we both work with. We had talked and texted extensively before we met for our first date in a restaurant in NY. We were embraced in each other's company. After a fabulous dinner and conversation, we walk through the snow ridden streets to our cars. Feeling a closeness to each other we shared our first delicious kiss. We quickly knew: this was the real thing."
Blair – "Matt proposed in Jamaica and had arranged for a private sunset dinner on a gazebo that was set out on the ocean along the beach. The boardwalk was lite with candles and the table setting was decorated with beautiful tropical flowers candles and white and blue linens. As we frequently do we toasted each other at the beginning of dinner. Since Matt is often very romantic, I thought this was just another pre-dinner toast. But this time the toast ended with the word: "Blair will you marry me?" I was speechless and cried and guests at the resort clapped. As Matt got down on one knee, I felt like I was dreaming, like I had waited for this moment my entire life and it was more than I ever imaged it would be."
Blair – "Paris is special to us for it's symbol of love and romance and we wanted to share that with our parents. Paris has and always will have a special place in my life. I first visited Paris when I was 16 years old with my grandmother Marcelle who was French. I returned again a few years later while studying abroad at Finishing School in Leysin Switzerland. I always dreamed of returning again one day with the love of my life."
Blair – "Getting married in Paris is a chance to celebrate our love for each other proclaim that love to the rest of the world and share that moment with our parents and siblings. And we were so lucky that we arrived perfectly in time for cherry blossom season in Paris – our ceremony conducted by The Paris Officiant at the Eiffel Tower under the cherry blossom trees was magical."
Congratulations Blair and Matt from everyone here at French Weddign Style!
For even more elopement in Paris inspiration check out this:
SPRING PARADISE ELOPEMENT PARIS
Cherry Blossom Elopement in Paris Snapshot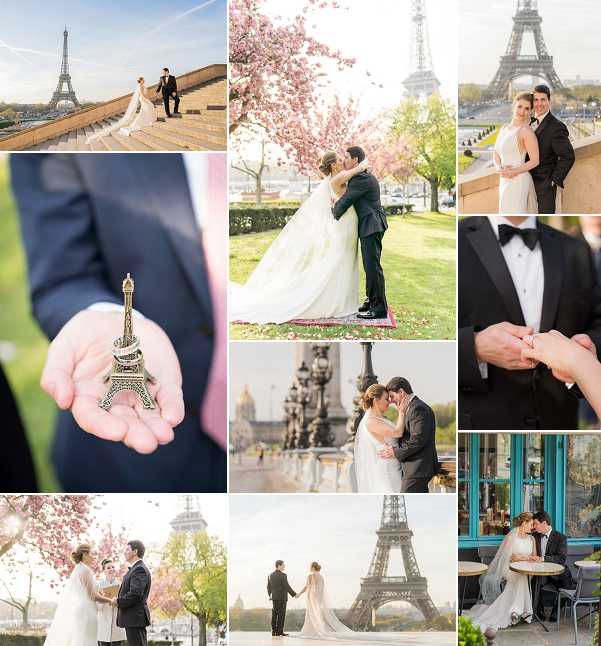 Wedding Vendors
Photographer Paris Photographer Pierre Torset | Celebrant The Paris Officiant | Make Up Onorina Jomir Beauty