It's time to open up The Study as we welcome back Photography Expert Claire Penn! As an expert international photographer with vast experience in destination weddings, who better than to provide the essential advice for getting your timings right for your wedding day schedule.
So I am delighted to hand over to Claire:
So you've been to a few weddings and you probably have a rough idea of how a wedding timeline runs – just one day with a ceremony around midday, drinks reception, photos and then the wedding breakfast followed by dancing.
You have probably also been to one of THOSE weddings where you waited around for hours while the couple and their family had photos taken and the bride & groom didn't get chance to speak to you the entire day apart from a quick 'hello' during the formal line up (which took another half an hour).
The good news is, if you have decided to get married in France then you have already made the decision to do things a little differently. You want a wedding that is relaxed and fun and one that allows you to actually spend time with those you love.
So, here is my advice on getting the most from your day AND your wedding photographer by timing your wedding to perfection.
PRE/POST EVENTS
The French weddings I have shot are often weekend-long affairs consisting of a Friday get together, wedding on the Saturday and brunch/dinner on the Sunday, so it's worth asking yourself whether you would like any additional coverage from your photographer.
When travelling out for a wedding I always arrive at least 36 hours before the wedding to allow for unexpected delays and I usually fly home on the Monday. This means that I am available and happy to shoot on the Friday evening or the Sunday for an hour or two, or even do a mini 'day after' shoot. So if you are using a photographer from outside France, it's always worth asking them. If you are using a local photographer they may charge extra for this.
#1 TOP TIP
Have a 'first look'. Many couples opt to have their ceremony later at maybe 4/5pm when it has cooled down a little and that leaves you with plenty of time beforehand.
This for me is absolutely the best way to do things if you dare to be different and break with tradition! It means that the two of you have a 'first look' before the ceremony. A very special, rare moment of quiet between the two of you that you won't really get at all the rest of the day. It allows you a chance to take it all in and settle your nerves… together. To share a tender moment to remind you both what the day is ultimately all about. Your photographer will then be able to capture things from a distance and get some really natural, and often highly emotive shots.
Not only that but it's also a great time to get a few group shots with immediate family and the bridal party. It basically means that after the ceremony you can both just relax with your friends and family. No more group shots and definitely no line ups. The rest of the day is yours completely and your photographer can get on with capturing everything that's going on around them.
THE BIG DAY
Every wedding is so different but these are my suggestions for timings to help things run as smoothly as possible and to make sure you get the best photographs:
Prep: 2 to 3 hrs
Your photographer won't need to be there from the very start of the preparations (who wants photos first thing in the morning complete with bed head?) but they may want to get a few details like your outfits, shoes etc as well as capturing all the goings on.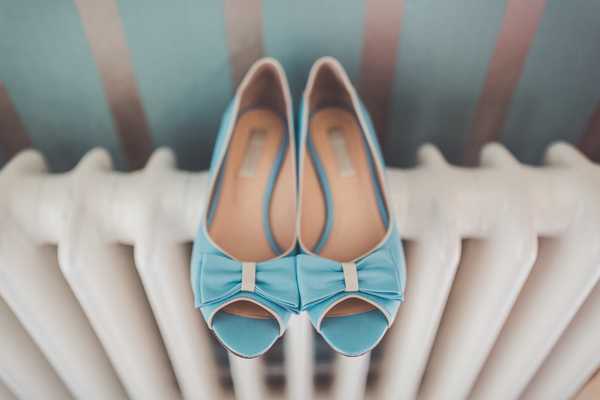 They may also want to get some portraits of everyone once dressed. Brides – remember to allow plenty of time to get into your dress especially if it is a lace up or button back (in which case 20-30 minutes is recommended) – it always takes longer than you think!
If you are both getting ready on site at the same venue where the ceremony is taking place then your photographer should be able to capture some prep photos of both of you.
First look: 30 minutes
Obviously if you aren't getting ready at the same place you will need to build in travel time.
Travel to ceremony: whatever sat nav says + extra!
If your ceremony is not on site make sure you allow plenty of time to get there.
Ceremony: 20 to 40 mins
Non-residents cannot legally marry in France so the ceremony can be done by a celebrant or even by someone you choose – it could be your two best friends! A celebrant led ceremony with no readings may only take 20 minutes, but if you are writing your own vows and having readings you should allow maybe 10-20 minutes extra.
Drinks reception: 1.5 to 2 hours
The absolute minimum amount of time I would suggest for your drinks reception is 1hr 30 – if you don't opt for the first look then, depending on their style, your photographer will need to get photos immediately after the ceremony (what I call confetti & congratulations time) – this alone can take 20 minutes).
Then there's the portraits of the two of you (approx. 20-30 mins), some family group shots (approx. 15-20 minutes for a handful of small group photos) and lots of documentary photos of everyone having a wonderful time. They will also want to get some venue photos and detail shots of the décor etc in order to tell the whole story.
Speeches: 30 mins to 1 hr
My advice would be to have them before the meal, and consider having them during the drinks reception before you all go through for dinner. That way you can keep it informal and fun and all those involved in giving a speech will be able to enjoy their meal!
Should you decide to opt for speeches between courses please bear in mind that it often causes problems for the caterers (speeches run on, food goes cold) and for your photographer who will have to keep dashing in and out so as not to miss anything – so it's worth considering seating your photographer in the room with you and your guests or certainly somewhere close by where they can listen out.
Dinner – 2 to 5 hours
This is France and dinner may consist of anything from 3 to 7 or more courses. Enjoy them as the French do, in a leisurely fashion! It gives you plenty of time for mingling and depending on the time of year, usually means that your photographer can steal you away for some quick sunset & golden light photos between courses.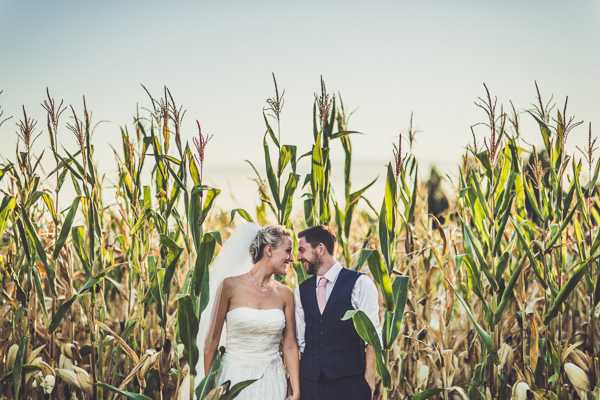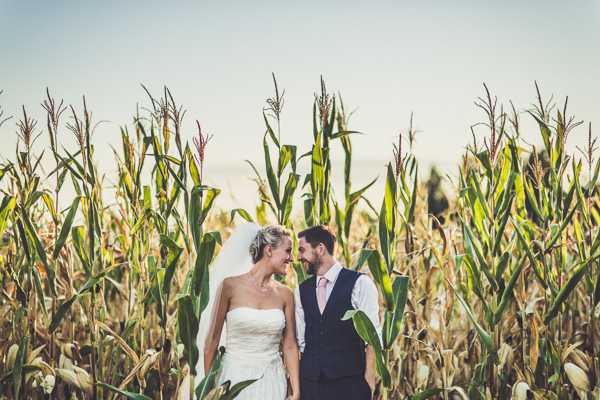 Party time – until the wee small hours!
Finally, be sure to let your photographer know ahead of time anything you want to be captured in the evening section. First dance? Cake cutting (often a croquembouche with indoor fireworks)? Band? Are you having sparklers or fireworks (if so what time will it go dark and will your photographer be staying that long)?
To find out more about Claire Penn, her services and portfolio visit her website www.clairepenn.com