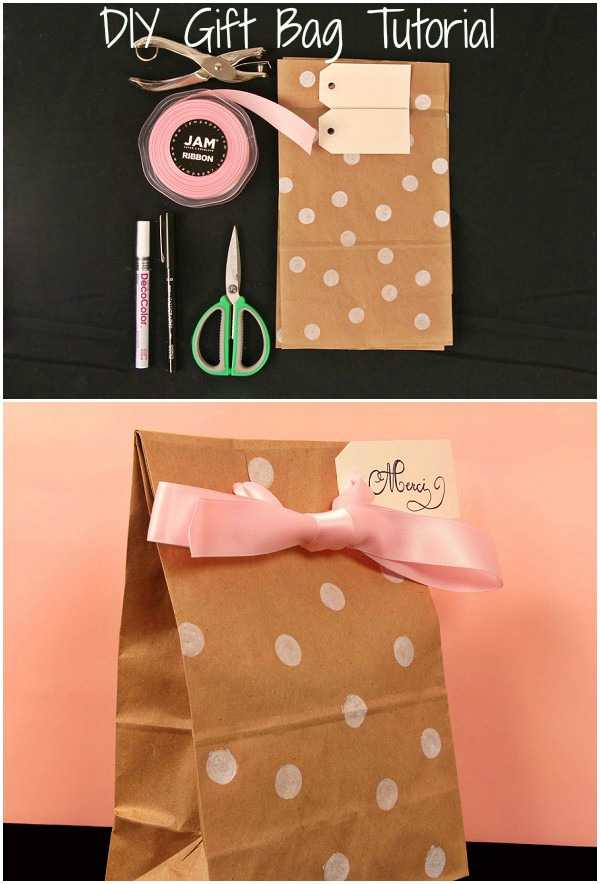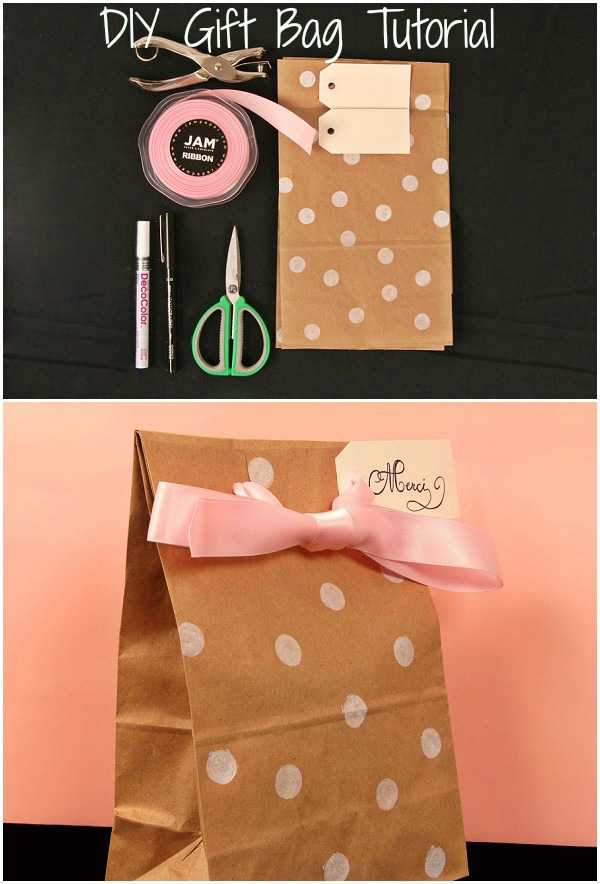 Are you hosting a New Year's Eve party?  Yes, well I have the perfect DIY Gift Bags tutorial to share with you today, for super cute merci beau-cuuute thank you bags for your guests.  As well as being a super cute gift bag for a New Year's party, these would also make a great budget friendly wedding favour bag for your guests.
A memorable party favor is an essential part of any celebration, and when you've got a classic, stylish party theme, you need a party favor to match. The team at JAMPaper have put together a really easy to follow tutorial for a simple parting gift their durable kraft paper lunch bags, some ribbon, and a decked out gift tag. The best part? These are so easy to make, you and your bridesmaids can knock out a whole wedding's worth in an afternoon.  Félicitations!
DIY Gift Bags Materials: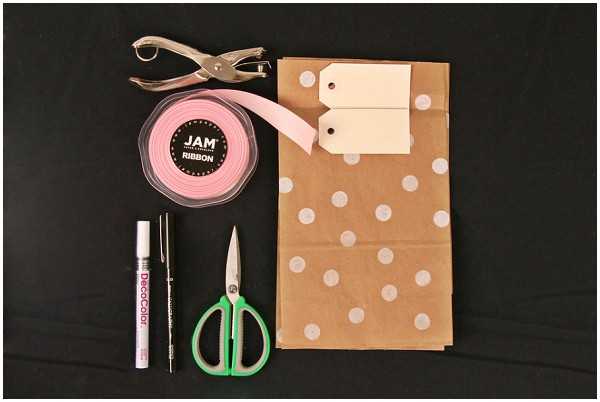 Kraft Paper Lunch Bags
White Broad Line Opaque Paint Markers
7/8" Pink Satin Ribbon
Black Calligraphy Pen/Merci Rubber Stamp
White Gift Tags
Old CD/DVD
Scissors & Hole Punch
Step One – Create the Dots
To create the white polka dots take your white paint marker and your old CD/DVD. Use the inside circle of the old CD/DVD as a template and fill it in with the paint marker. It will give the perfect sized polka dots. Place them randomly over the back and front of the bag.
Say Thank You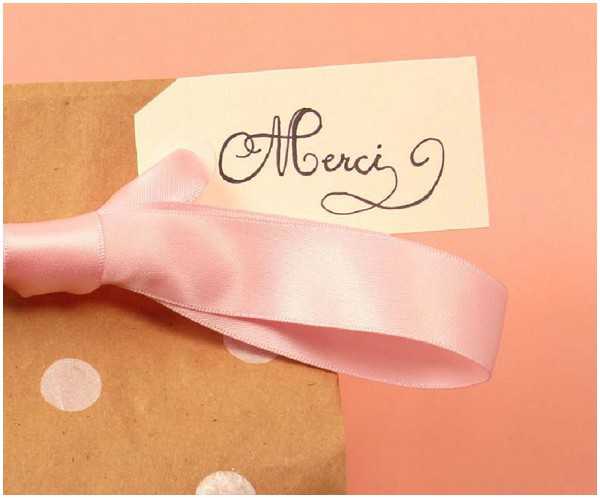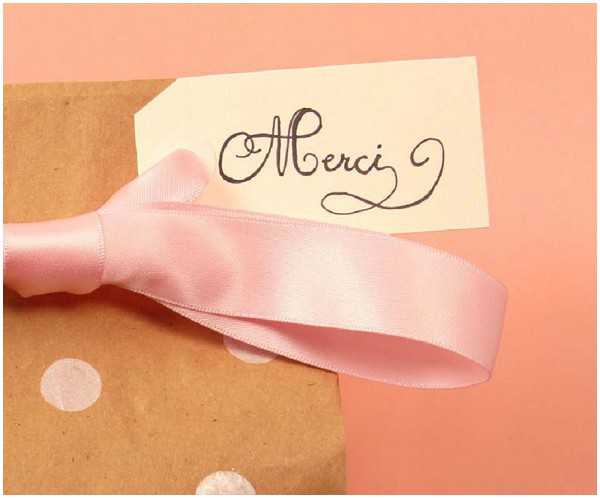 Add a little French flair by thanking guest with a handmade Merci gift tag. We hand drew the thank you note with our 3.5 Marvy calligraphy pen, but you can opt to buy a hand stamp. After all writing out a hundred thank your might make your hand cramp. We found one on Etsy for only $3.25.
Tie it in a Bow
After you stuff your goodie bag with tasty treats for your guest it's time to tie it all together.  Take the 7/8" pink satin ribbon and cut 34" long strips. Next, take the top of the gift bag and fold it down making a 1 ½" flap. Take your hole punch and punch two holes at the top about 2 1/2" apart. Loop the ribbon through the punched holes while also attaching the Merci gift tag. Simply tie the satin ribbon into a big bow.
Voilà you're done!
In no time you have created truly elegant party favors for your wedding guest.
Click to find more DIY wedding projects