The next chapter in a romantic tale began for this beautiful couple at the C'est La Vie Villa on their elopement wedding in Saint Martin. This day was stunningly captured by Smile and Shine Photography and the story is told by the bride…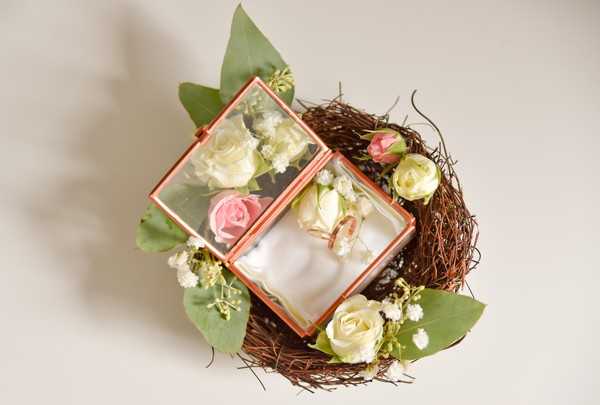 "Once upon a time there was a fairy tale where the words patience, love and travel took on their full meaning. Five years ago we met at a wedding where the bride and groom played our matchmakers. Lunches, barbecues and boat trips were followed by friendship.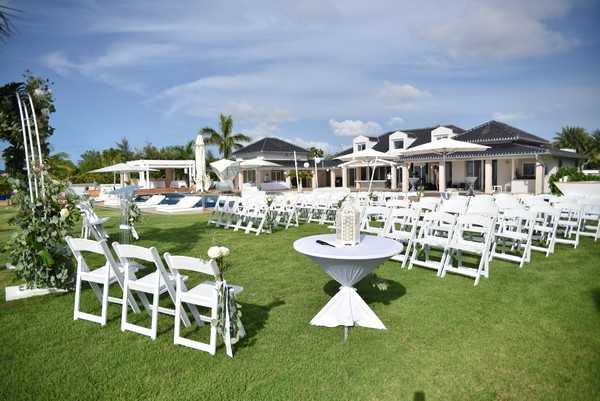 9 months after this meeting the first flirtations take hold and an incredible journey presents itself. We departed for Bali and after seventeen hours of flight and three days of discovery I end up receiving my first kiss.
This was the start of a wonderful relationship! We saw the Bahamas, Miami, Mont Tremblant, Las Vegas, Curacao, Saint Martin, Anguilla, Saint Barth, Monaco, Côte d'Azur, Dubai, Virgin Islands, and our beautiful Guadeloupe together. We are great travellers that have travelled the world together and still have many other countries to discover…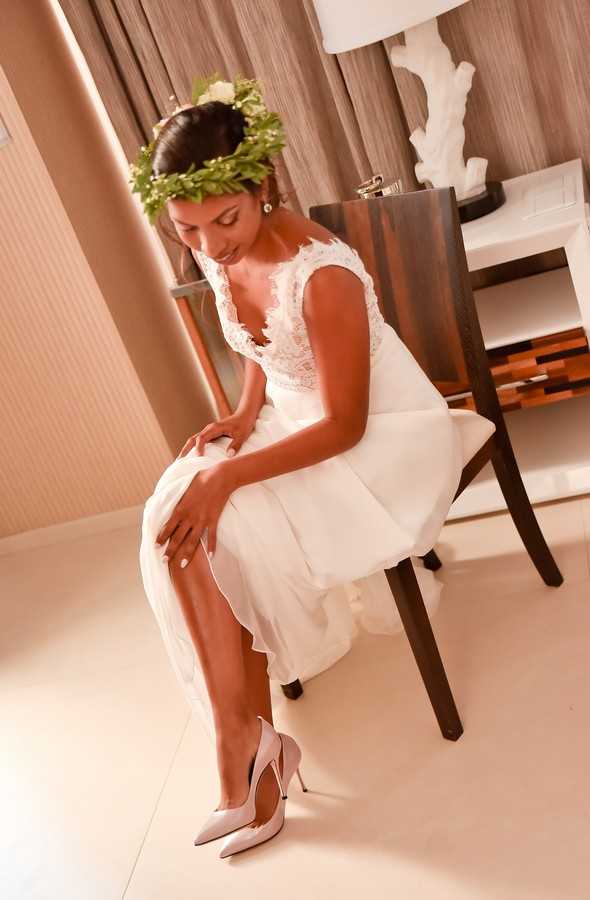 During our stay in Dubai, on the last day, we dined on the beautiful rooftop Siddhartha Lounge to celebrate 3 years of our relationship. When I had the surprise of receiving a cake illuminated by a candle. From this candle were born then 3 wishes: to have a child, live together and marry one day.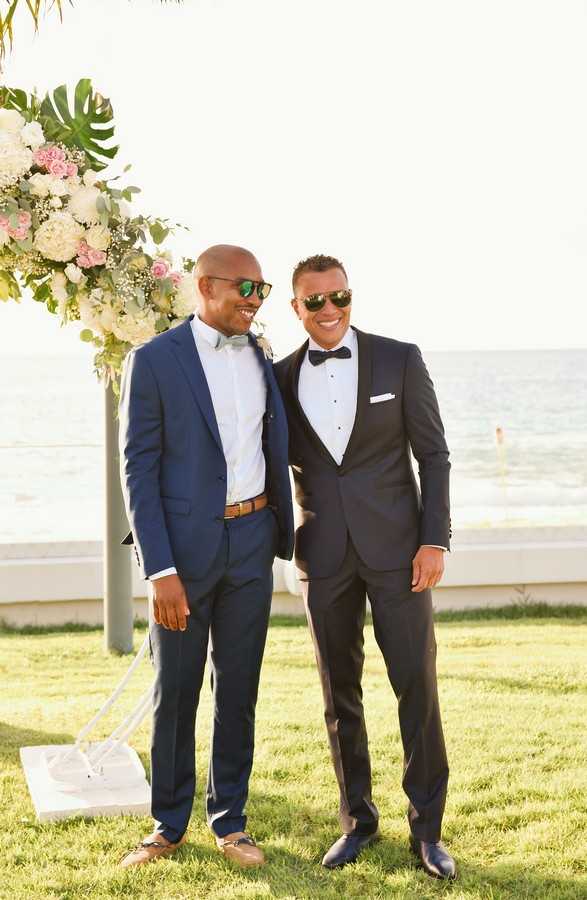 He said that he was going to make a wish for me tonight, so I made fun of him and spoke about my ovulation without suspecting that he would cross the threshold of marriage. Sweating, all pink, moved, he then gave me a love speech followed by the famous request "Do you want to be my wife?" I was so speechless that he repeated his question. A big yes resounded. Back on Guadeloupe, he asked for my father's approval in this process which was a great success.
We chose Anguilla as the location for our wedding (a dream). Until everything had to be closed when Ms. COVID took the stage. Borders closed and in the space of a month we chose to return to Saint Martin and prepare everything again.
Saint Martin is our favourite island, we work there, we have been there every month for many years. It was then a no-brainer to unite on this island that welcomed us and on which we had lived very beautiful and good times.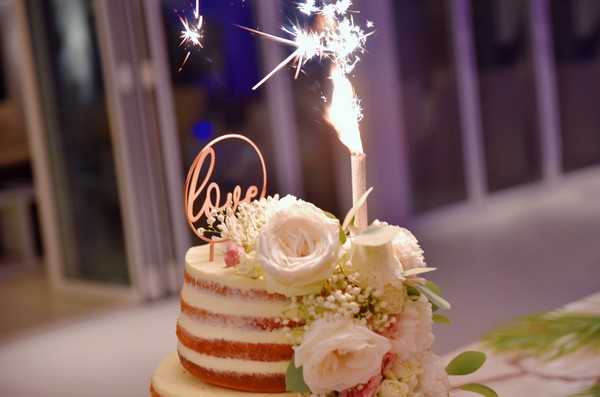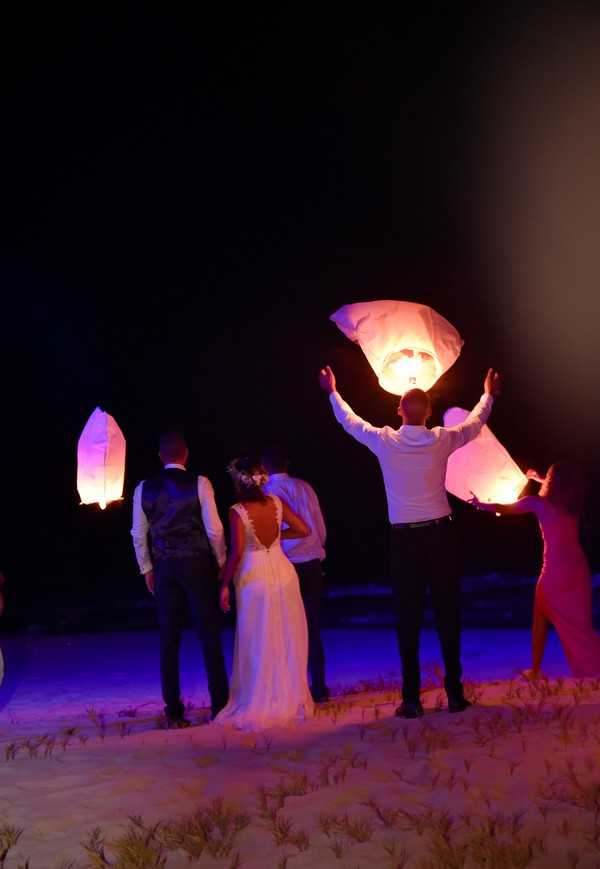 We then made our choice for the Villa C'est La Vie, the caterer Fabulous Feasts, the wedding planner Seventhday, the videographer Souleyman, our photographer Smile and Shine, and our Dj Maestro and Dj Big Boss.
We had a wonderful wedding, beautiful hospitality, beautiful light, all our loved ones, a wonderful day."
C'est La Vie! – An Elopement Wedding In Saint Martin Snapshot
C'est La Vie! – An Elopement Wedding In Saint Martin Vendors
Photographer Smile and Shine Photography | Videographer Souleyman T. | Caterer Fabulous Feasts | Planner Seventhday | Entertainment DJ Maestro & DJ Big Boss | Venue Villa C'est La Vie