Depending on where you are reading this, winter may seem far away.  However given the rainy weather recently in the UK, it doesn't seem such as stretch to imagine getting ready for the colder months. It is easy to think about weddings in France comprising of chic Paris weddings or french country weddings in a beautiful Chateau, but there is a huge array of opportunities out there when planning your winter weddings in France including a magical snowy wedding.
Anne-Laure Renaud from Et Voila ! Weddings, a London based wedding planning agency specialised in the coordination of weddings in France writes today's guest post with her favourite venues when planning a winter wedding in France.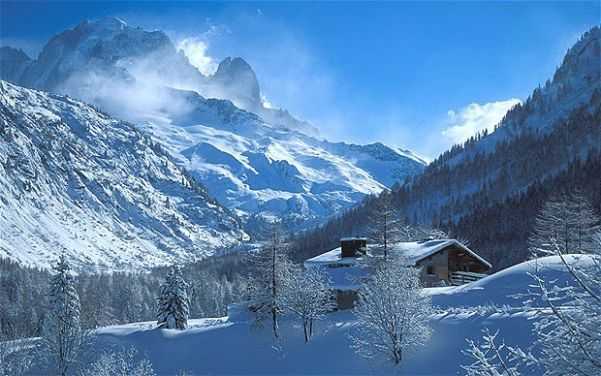 Anne-Laure: "If you are reading this article, you might be thinking about having a winter wedding in France… and that is a very good idea.
Winter weddings are very special, because they are still quite original, and because they are all about being together, gathered in one place and keeping each other warm. They also are a great opportunity to create a very special décor for your big day, with feathers, white twigs, artificial snow, crystals and lots and lots of candles. Finally, food lovers are going to adore your wedding… Because in winter, no one is bothered to seat down for dinner early, which gives you time for a five course meal !
Now that you have decided in favor of a winter wedding, time to look for your perfect venue.
Of course the first thing coming to our mind when talking about a winter wedding in France is the Alps. There are truly beautiful venues there, whether you are after a chic and hype location such as Megève or a more relaxed ski resort.  You can then organize your ceremony in a mountain stone Church or overlooking the glaciers, prepare a surprising bride and groom entrance on a hang-glider (for the adventurous only) and plan for a whole week end of skiing and drinking mulled wine with your closest and dearests.
If this sounds like what you are after, see below our favorite mountain venues :
Cabane Des Praz – Chamonix
L'abbaye de Talloires – Annecy Hotel on the banks of the purest lake on the Alps.
Another lovely place for your winter wedding is Paris. Imagine your guests having a day shopping in Paris before the wedding, feeling a bit cold in the paved streets and inevitably attracted to all the lovely shops and restaurants looking so warm and comfortable from the outside. Also, Paris offers many venues with breathtaking views that can be enjoyed through beautiful windows in the warmth of a dining room. Our favorite : La Tour d'Argent bien sur.
More attracted to the south of France ? Then why not have a winter chateau wedding, as long as it is well heated ! Le Chateau du Martinet for instance is a great venue for a winter wedding in Provence, as it looks as beautiful in winter as it does in the summer !"
Merci beacoup to Anne-Laure  for sharing her top 5 venues for winter weddings in France.