2012 has gone so quickly for me this year and it will soon be officially winter and Christmas will be around the corner.  Although still trying to cling on to the last ebbs of Summer, I swooned over the Vintage Winter Wedding in Paris of Sandy and Michael, sent over to me by renowned planners Fête in France.
The brides vintage look finished with hair by Sonja Benhamou and make up by Sanni Sorma including bright red lipstick to match her flame red wedding shoes,  is just glorious!
The lovely ladies over at Fête in France take us through the big day: "It's nearing that time of year again.  The time when couples brave the elements to have a beautiful, one of a kind, winter wedding in Paris.
We at Fete in France had such a couple last year.  Sandy and Michael, along with a small group of their nearest and dearest, left their home in sunny Austin Texas to have a small, romantic winter wedding in Paris.
The couple chose Hotel de Crillon to celebrate their wedding and had a perfect match by choosing celebrant James Leavy.  With music from The Firebyrds and flowers from Sol y Flor, Sandy embraced the winter wedding. She chose warm reds which complemented the elegant golds of the Salon Citronnier and gave an almost christmas feel to the occasion, (especially with Sandy's little christmas wrapped gifts to her guests).
During the reception, in contrast to the crisp cold air on the balcony of the Salon Marie Antoinette, the ambience was warm while gazing at the beautiful lit up views of winter Paris.
 As you can see, One & Only photography did an amazing job capturing the magic of the wedding in the most romantic spots in Paris.
Completely prepared for the weather (compared to Texas), Sandy added a gorgeous fur shawl to her vintage lace dress and along with hair by Sonja Benhamou and make up by Sanni Sorma, it gave that perfect touch to the 'winter wedding feel".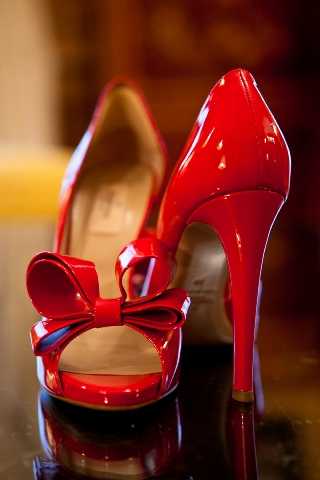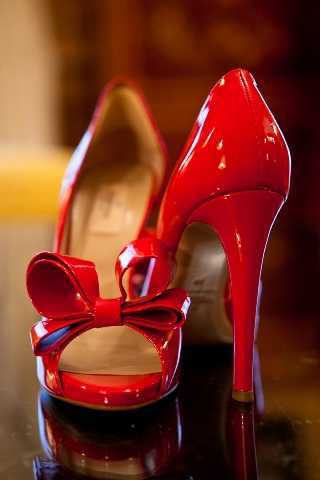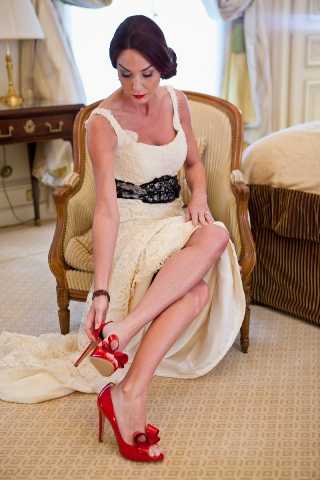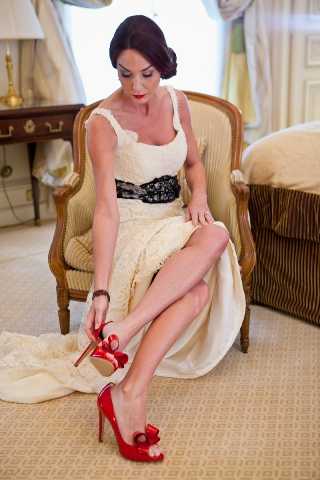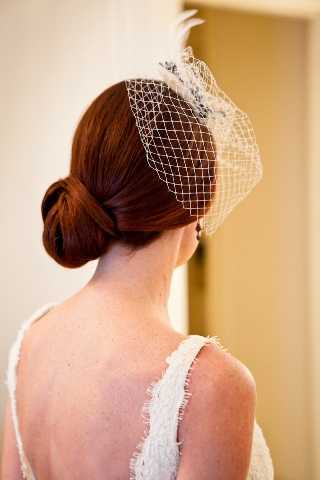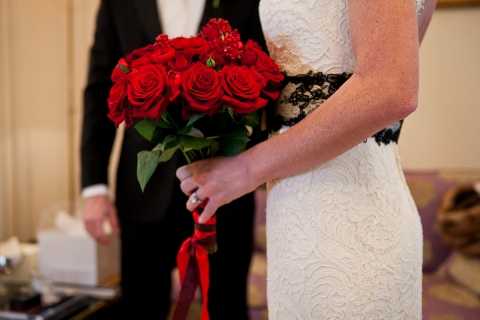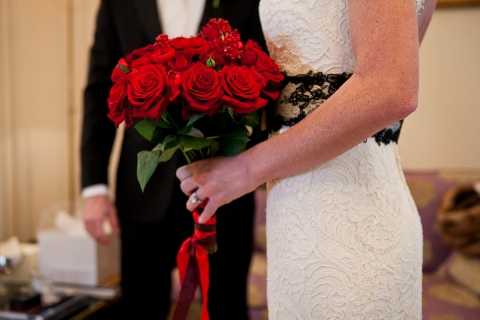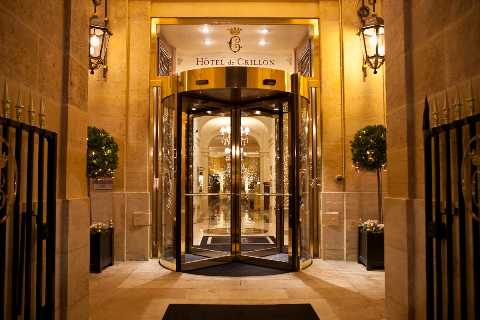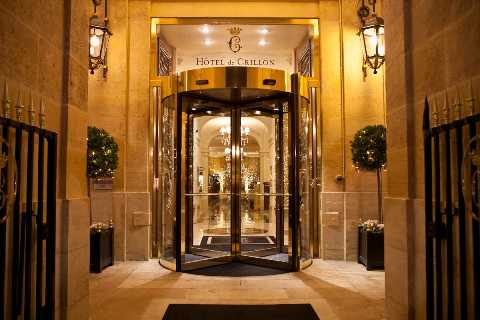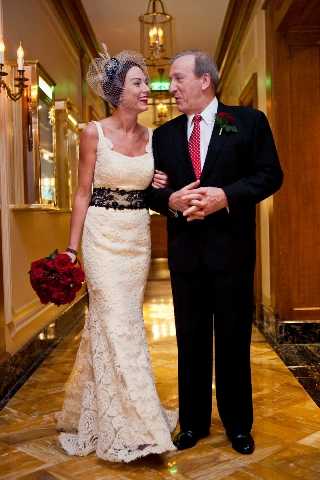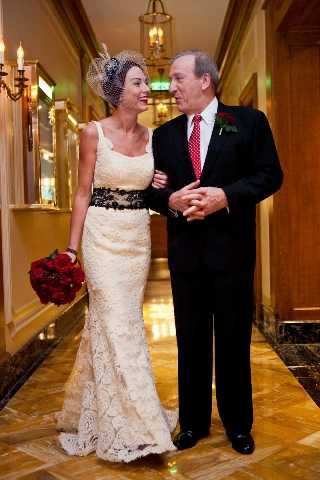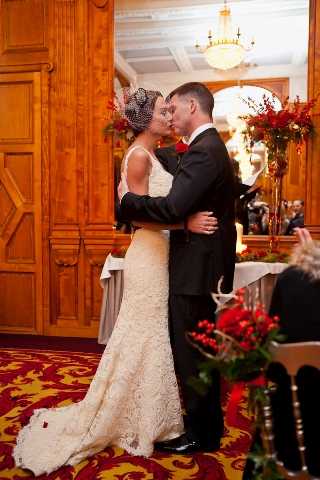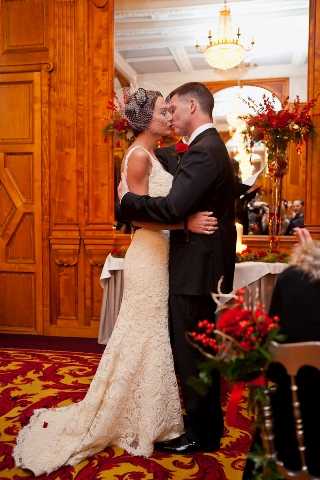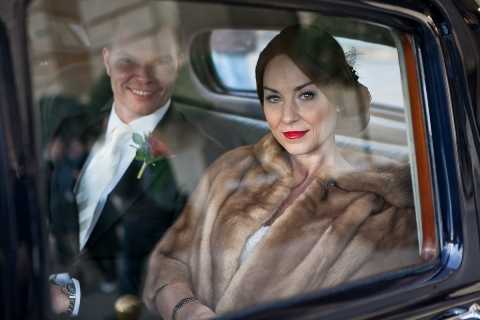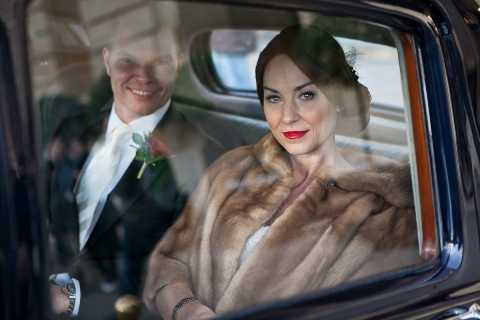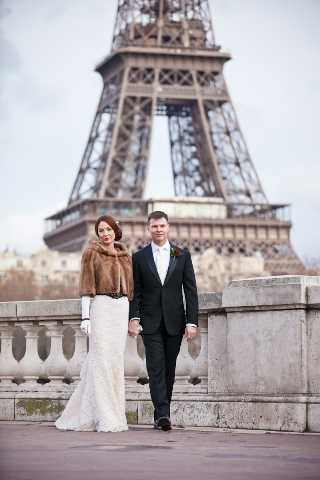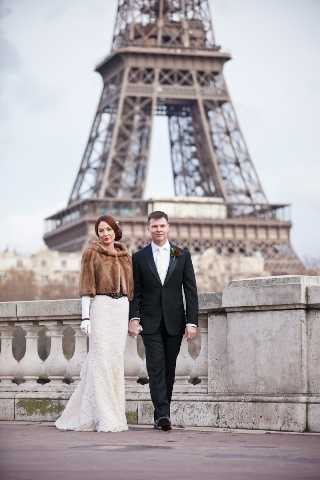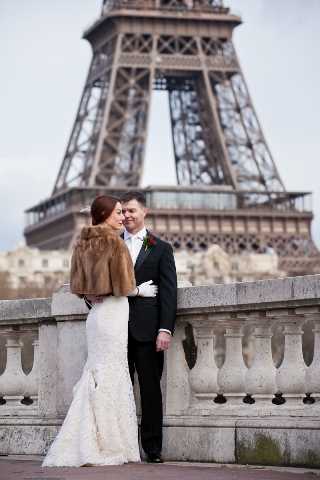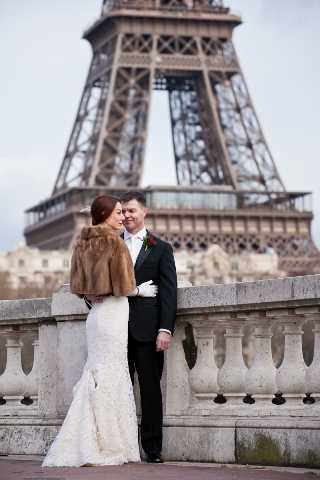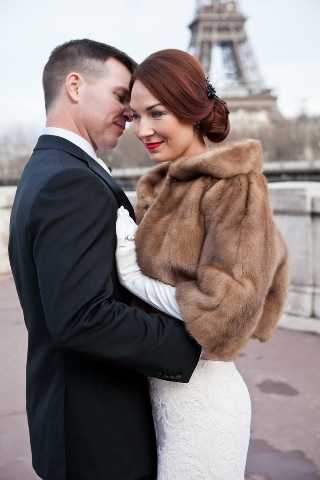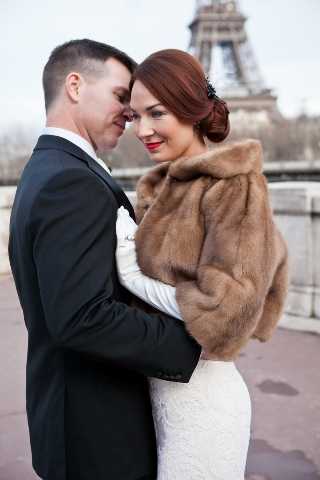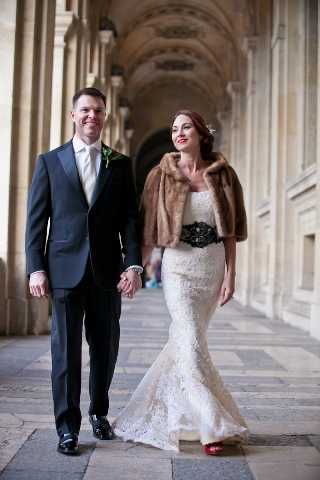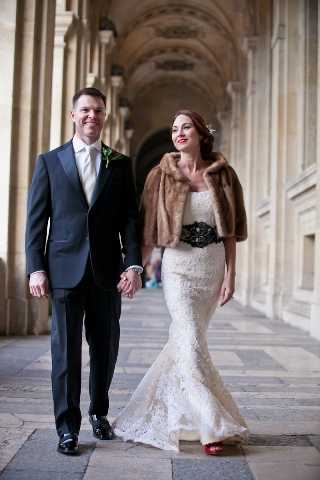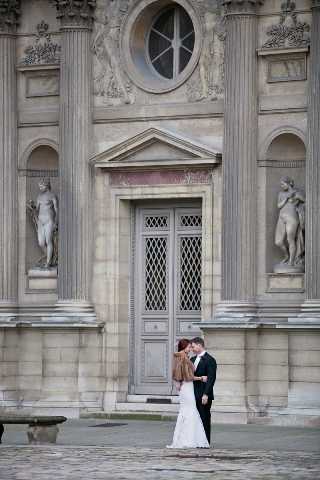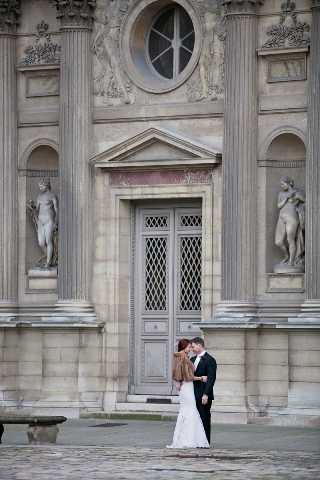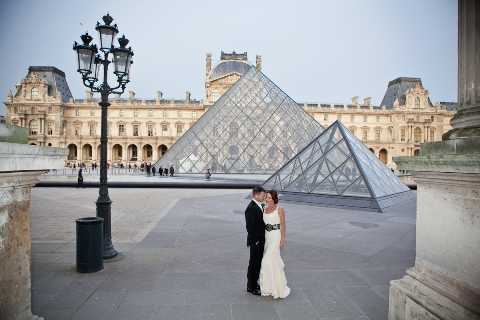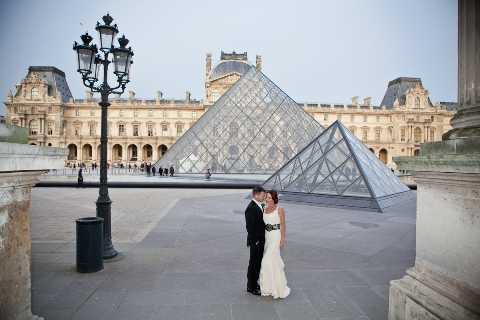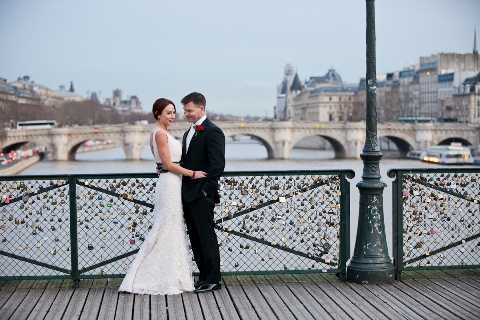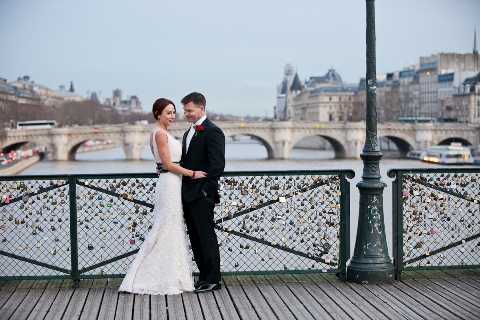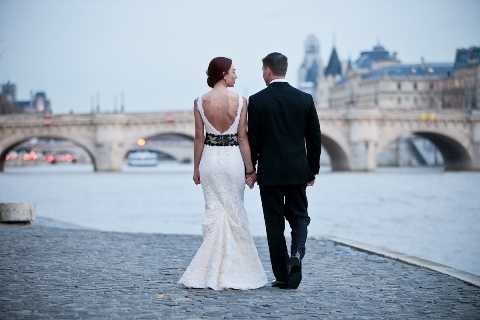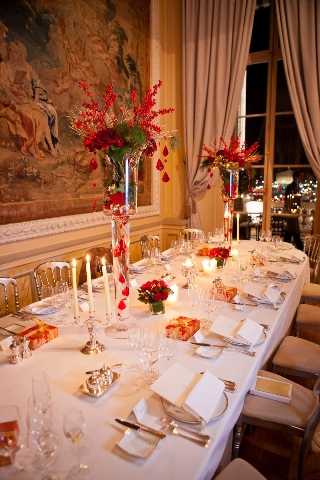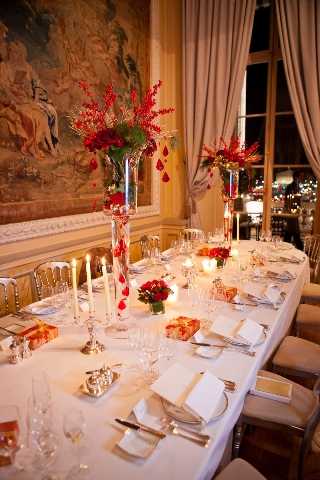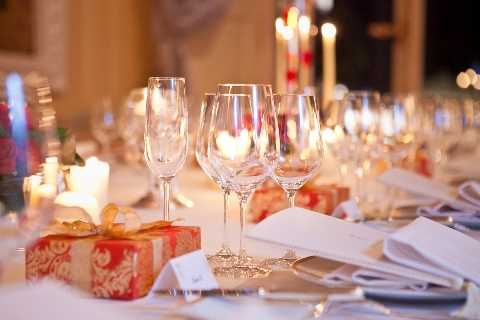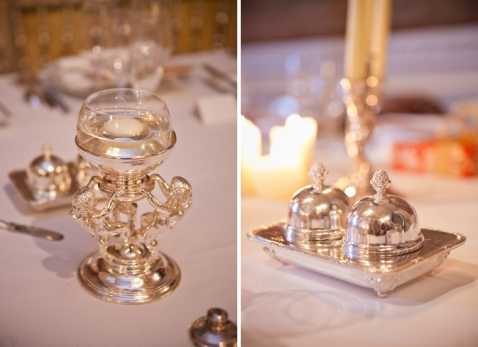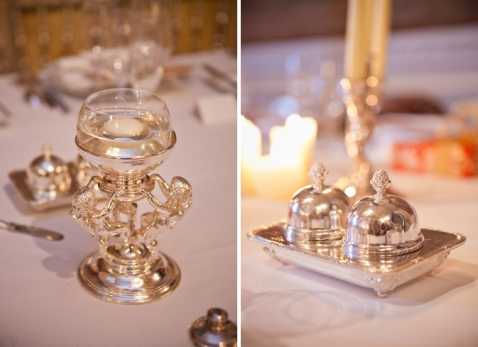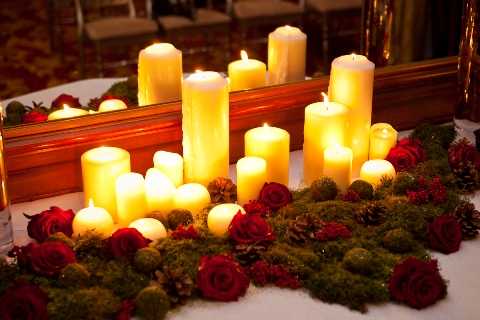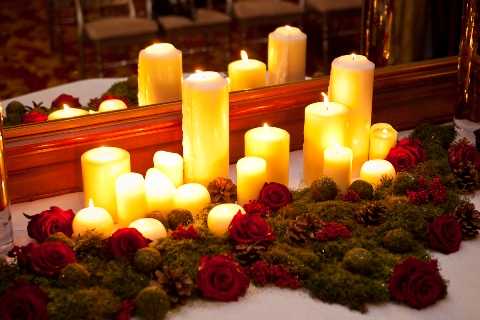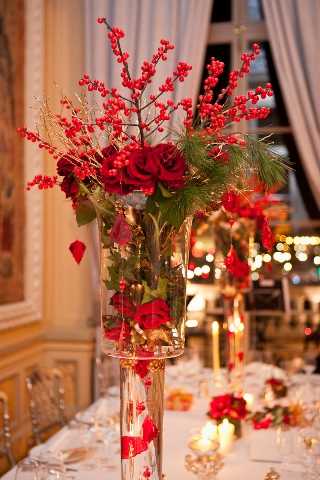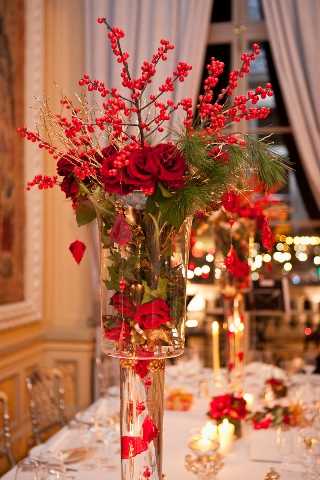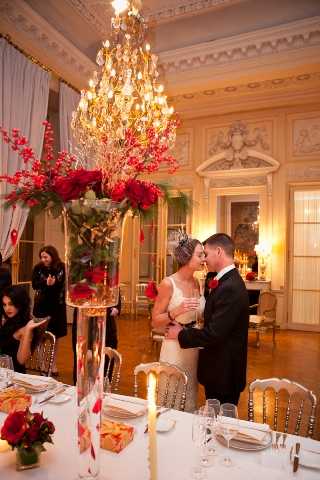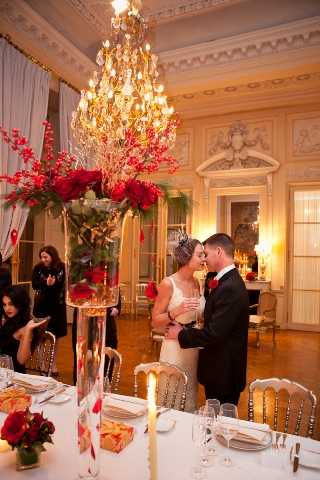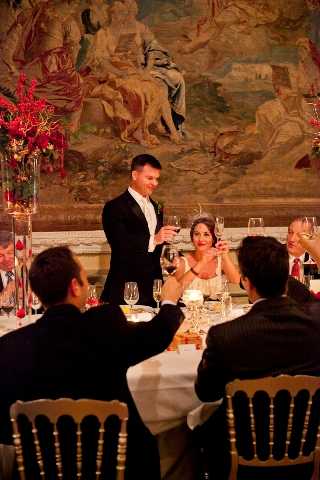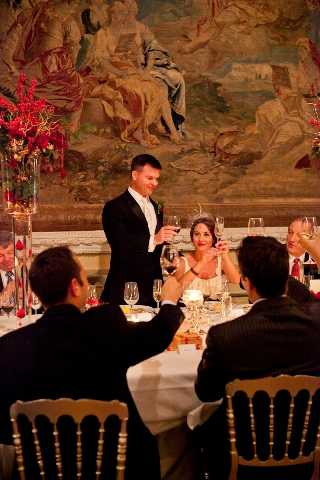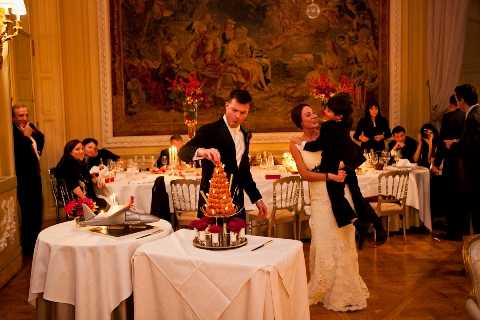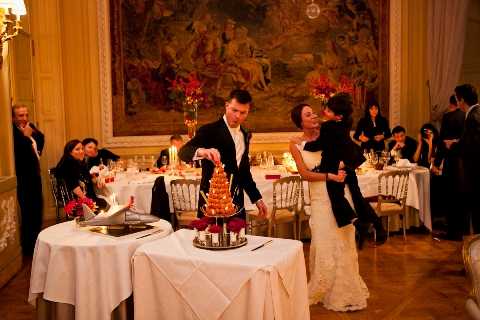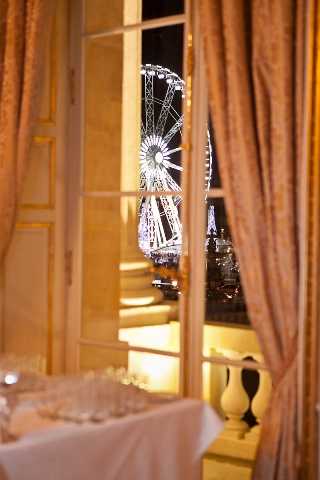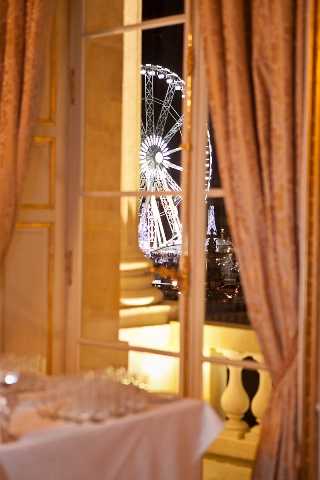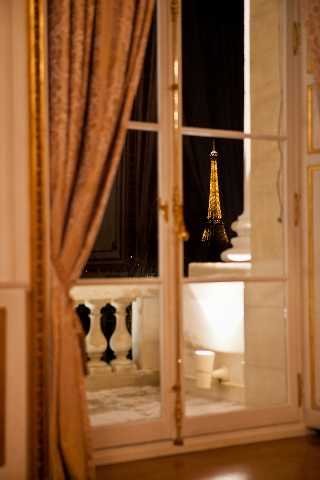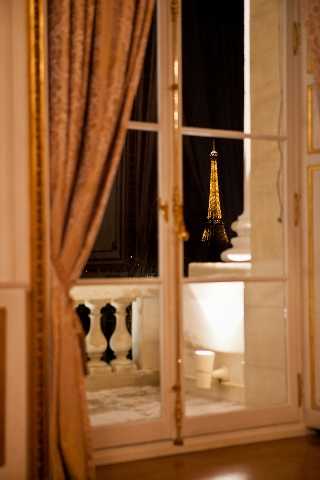 Credits:
Wedding Venue:  Hotel Crillon
Wedding Planners: Fête in France
Photographer: One and Only Paris Photography
Flowers: Sol y Flor
Hair: Hair Sweet Home
Makeup: Sanii Sorma