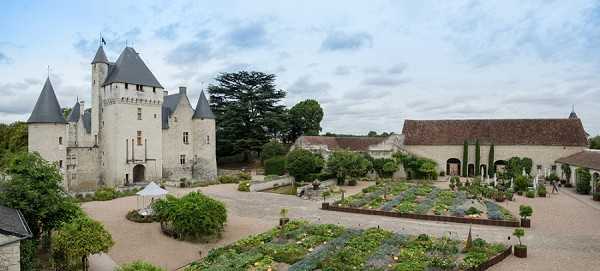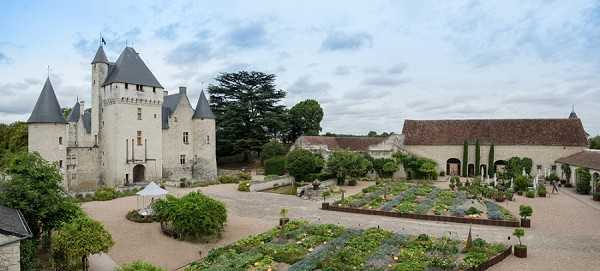 Hello lovelies, we are heading to the Loire Valley today for a Destination Chateau Wedding which has been beautiful planned by talented French Wedding Style vendor Castle Key Weddings.
Castle Key is one of the wedding specialists when it comes to spectacular castle and vineyard French weddings "Memories that last a lifetime and beyond. There are weddings to be remembered and there are weddings that last forever. There are destination weddings and there are weddings that are your destiny. On this, the most important day of your life, with friends and family gathered in loving support as you vow your eternal devotion to one another, you want a uniquely singular and special moment—a fantasy wedding in a fairy tale castle that transcends eternity."
Our gorgeous bride wore a stunning backless gown from Maggie Sottero with a pair of sparkly Nina shoes for her fairy tale destination Chateau wedding…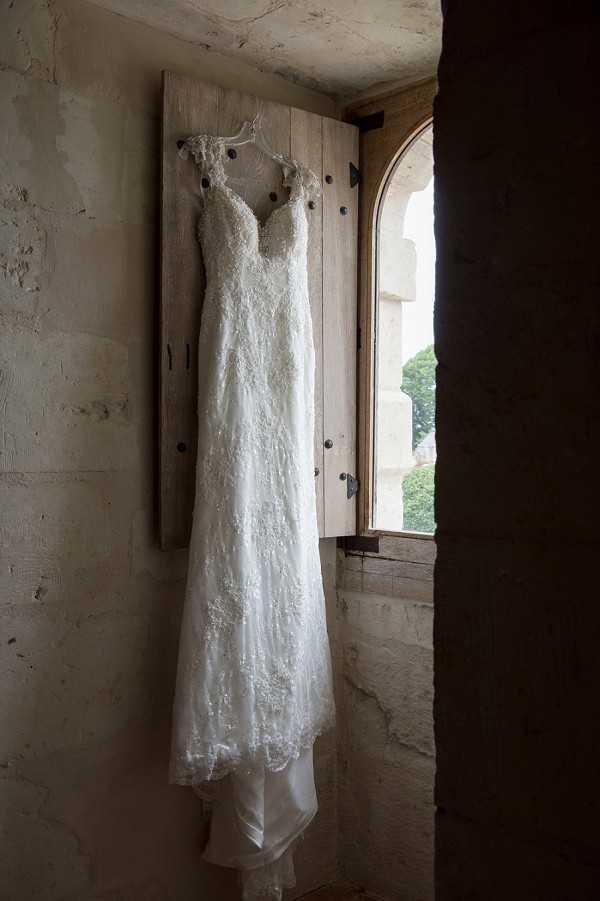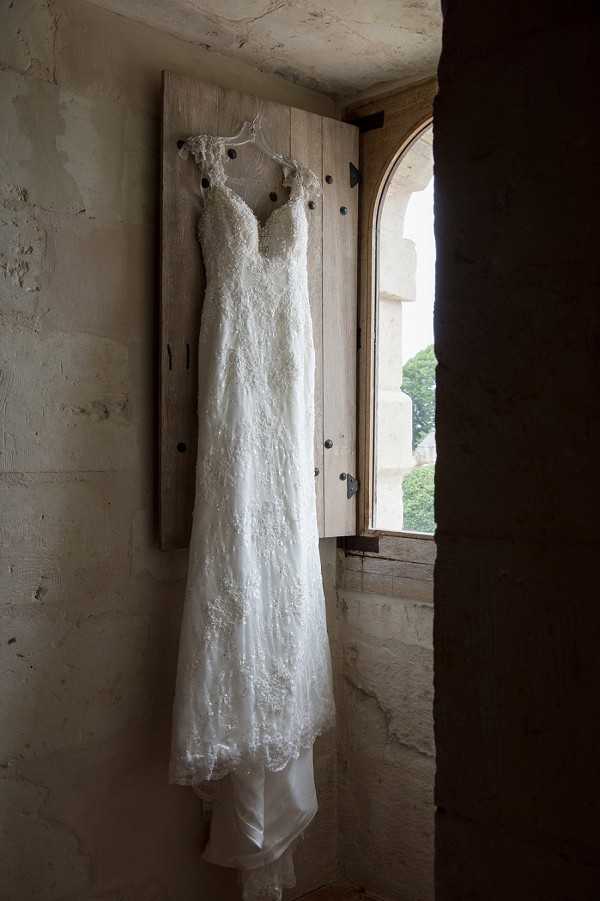 "In college, she met Aleks; they had been together for about a decade before that fateful vacation to Japan. "Halfway through our trip, while in Kyoto," Alex recalled, "We decided to treat ourselves to a nice dinner… we showed up early to walk along the canals… Aleks pulled me aside and calmly asked if I'd be his fiancée for the remainder of the trip. I excitedly accepted and said I'd be his forever!"
"Alex and Aleks set their wedding date for September 4, 2016. One exciting note that dawned on them as they danced happily toward their big day was the realisation that their wedding date was the exact date, precisely one year later, of their arrival in Japan. The magic had begun!"
"The happy couple had some broad stroke ideas about what they wanted, but painting across the entire canvas of the day… and all those details… where to even begin? The certainties were honoring her francophone-Canadian heritage and his Venezuelan heritage. This pride ran deep, particularly for Alex—she was her family's historian, with a fleur de lis tattoo on her hip as a forever-reminder of her Quebec origins. Marrying their heritage with their desire for timeless romance and garden elegance led them to the most romantic locale on the planet—the Valley of the Castles in France."
"They needed professional assistance from someone local to the Loire Valley with deep roots and connections to the castles and local vendors. Someone to complete the canvas and handle all those details to make the day seamless and flawless. The key to these castles would come from Eugénie-Mélinda and Castle Key, a distinctively exciting player in destination weddings. While destination wedding providers often seek to be everything to everyone, Castle Key focuses exclusively on weddings in white castles in France's Loire Valley."
"Castle Key Weddings did a wonderful job of uncovering our vision and bringing it to life, with some of the best vendors as well. Thank you for planning our fairy tale wedding,"
"The bride wore a magnificent, full length white, beaded dress by Maggie Sottero with a fashionable train noting "I chose my dress… because I loved the way it sparkled and I felt very bridal in it!". She wore dangling earrings and two bracelets from Happily Ever Borrowed, and shoes by Nina Shoes. The groom wore a classic, black tux that matched him with his four groomsmen."
"The ceremony was beautifully executed by Alexandre's Godmother. It included a ritual with five ribbons of different colors with their own meanings to the couple as they bent their hands together. Philosophical quotes from the book "The Little Prince" of Antoine de Saint-Exupéry was integrated into their emotional yet joyful beautiful ceremony."
"The couple exchanged vows in the grassy "aisle of fairies," proceeding down the aisle to their processional song "A Thousand Years" by Christina Perri. After their vows, during their recessional walk to "Can't Take My Eyes Off You" by Frankie Valli and The Four Seasons, guests sprinkled the new husband and wife with an herb mix."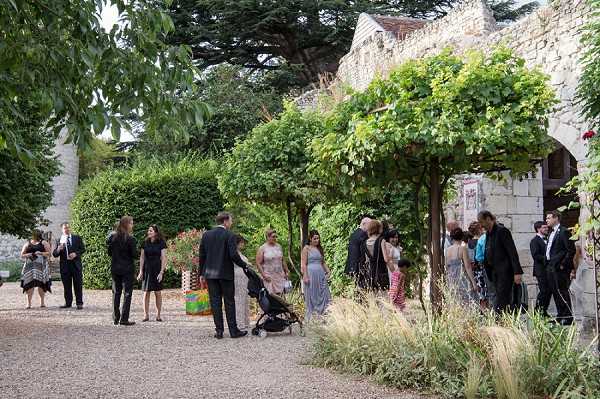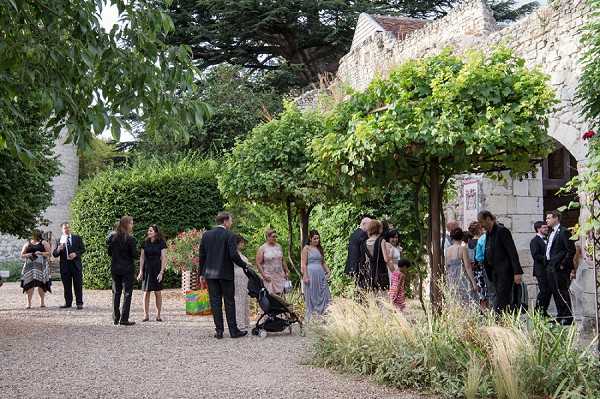 "Cocktail hour after the ceremony was set up in a picturesque and magnificently fragranced orchard of medlar, apple, and cherry trees. It lasted a glorious two hours with delicious appetizers"
"I think the most memorable (moment) for me was when we were whisked away by our photographer for some individual photos," Alex remembered. "It was the first time that day where Aleks and I were alone and it gave us a chance to reconnect and relax together."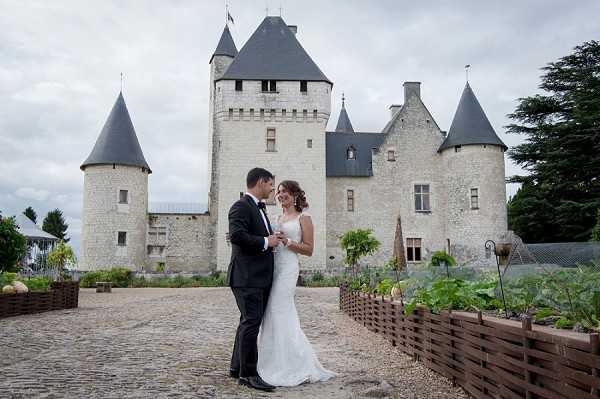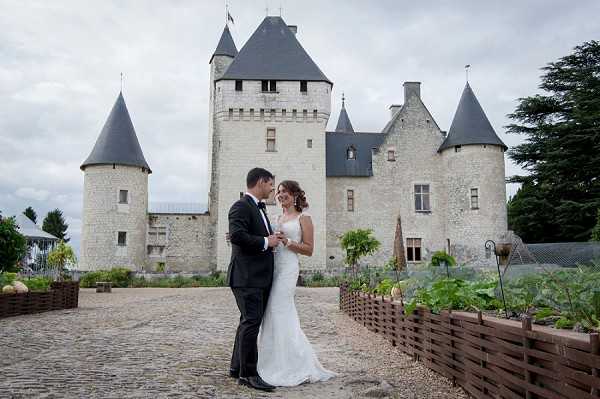 "Don't be afraid to start your own traditions," Alex advised. "You define your own wedding. We had so much fun with our ribbon ceremony and herbal buffet. I wouldn't have traded that for anything."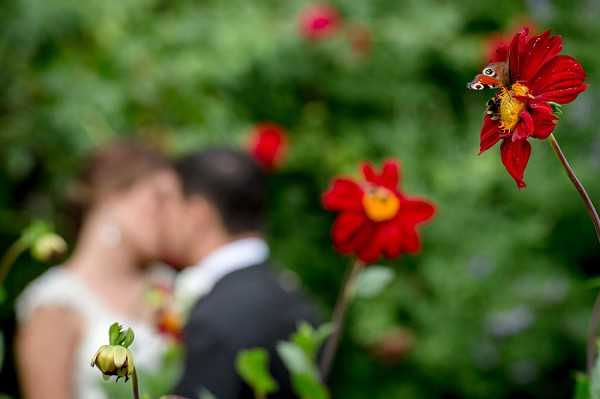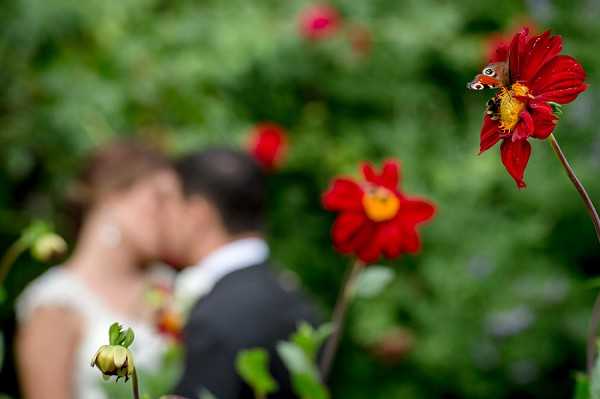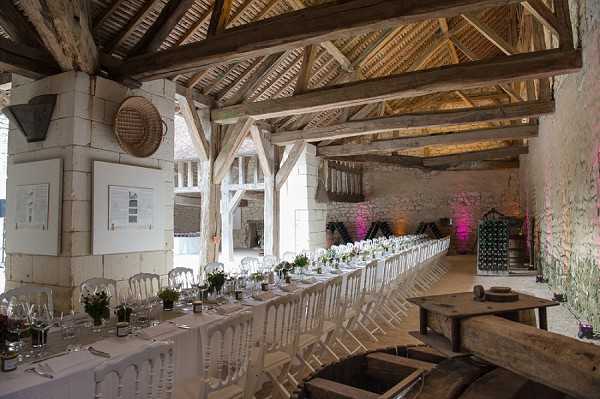 "The aisle of the wine press was decorated with the repositioned and refunctioned herbal buffet into a space for the ritual of the guestbook that was re-envisioned into a wooden wine box engraved with the Chateau and the couple's monogram, the wedding date, meaningful quotes; and containing a Chinon wine bottle. Guests wrote special notes for the couple, sealing them in wax with the couple's monogram. At the end of the reception, all the notes were sealed in the wooden box for the couple to open, along with the wine bottle, on a special anniversary."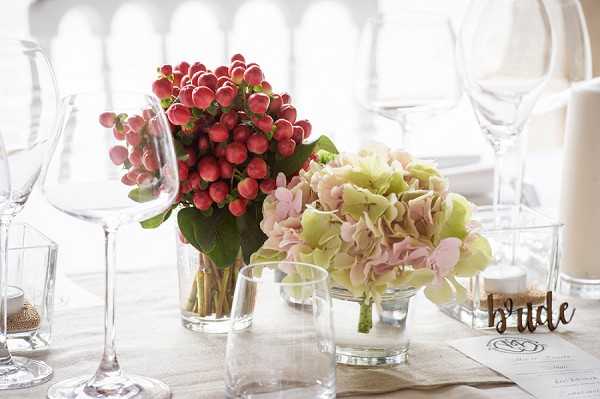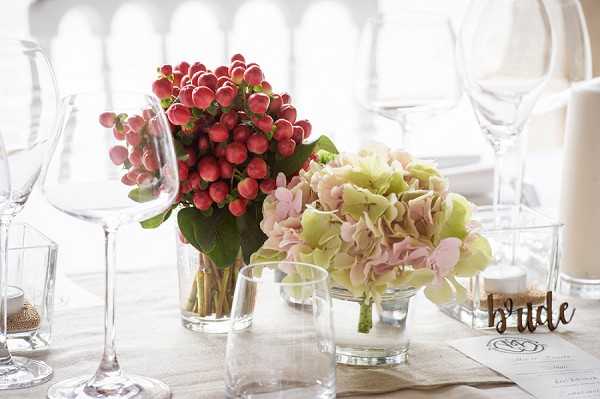 "Additional personalised items, available for guests to take home with them, furthered that bond between the newly married couple and their attending friends and family. These included a mini-battery charger emblazoned with the couple's monogram and rhubarb and rose jam jars from Chateau du Rivau. Even guest name cards and the Venezuelan masquerade masks became cherished take-aways for guests."
"Such a magical day that I will never forget, thank you Castle Key!" Alex declared.
Congratulations Alex and Alek!
Loire Valley Destination Chateau Wedding Snapshot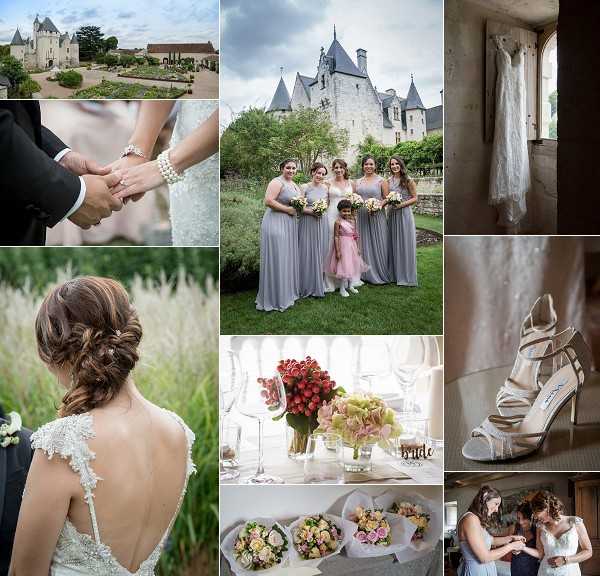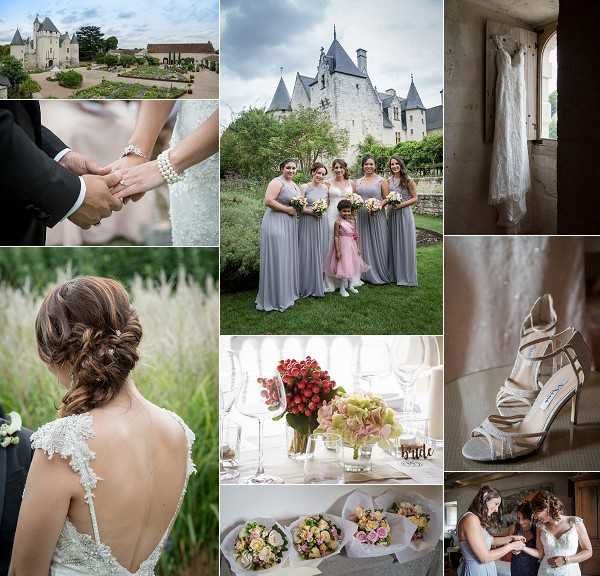 Wedding Vendors
Photography: Eric M Encre Noire | Venue: Chateau du Rivau | Brides Dress: Maggie Sottero | Brides Shoes: Nina Shoes | Planner: Castle Key Weddings | Accommodation: Abbey de Fontevraud | Accessories: Happy Ever Borrowed | Stationery: Dream Catcher Stationery | Florist: Frederic Bertin | Decoration: Castle Key | Hair and Make up: Michelle Goram | Cakes: Maison du Gateau | Entertainment: Orchestre Philippe Lebel | Transport: Cars Millet
Save
Save
Save
Save